The LEGO NINJAGO Movie
By Erin
*This post is in partnership with Warner Bros. Pictures. All thoughts and opinions remain my own*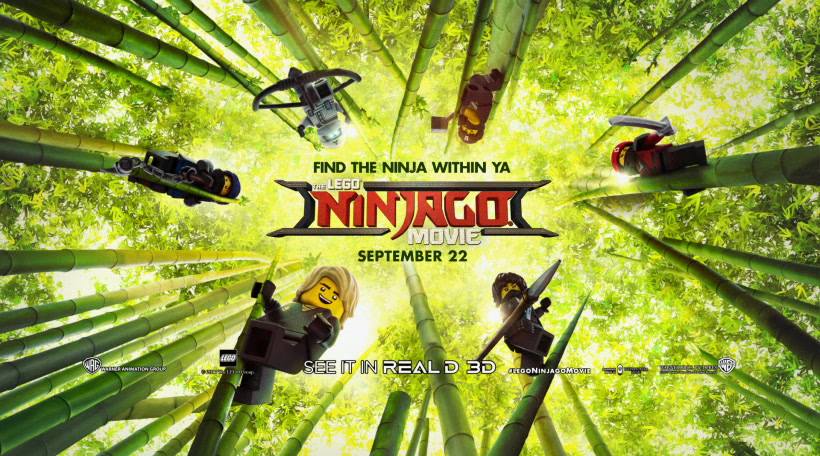 Find the Ninja within ya. The LEGO NINJAGO Movie arrives in theaters September 22! This new animated adventure in the Warner Bros. Pictures' LEGO® franchise features an all-star ensemble that includes Dave Franco, Justin Theroux, Fred Armisen, Abbi Jacobson, Olivia Munn, Kumail Nanjiani, Michael Peña, Zach Woods, and the legendary Jackie Chan. Rated PG (for some mild action and rude humor). We got the chance to screen the film and meet with the cast at the press junket for the film to share with you a little more about the film as well as some cool tid-bits that the cast shared with us.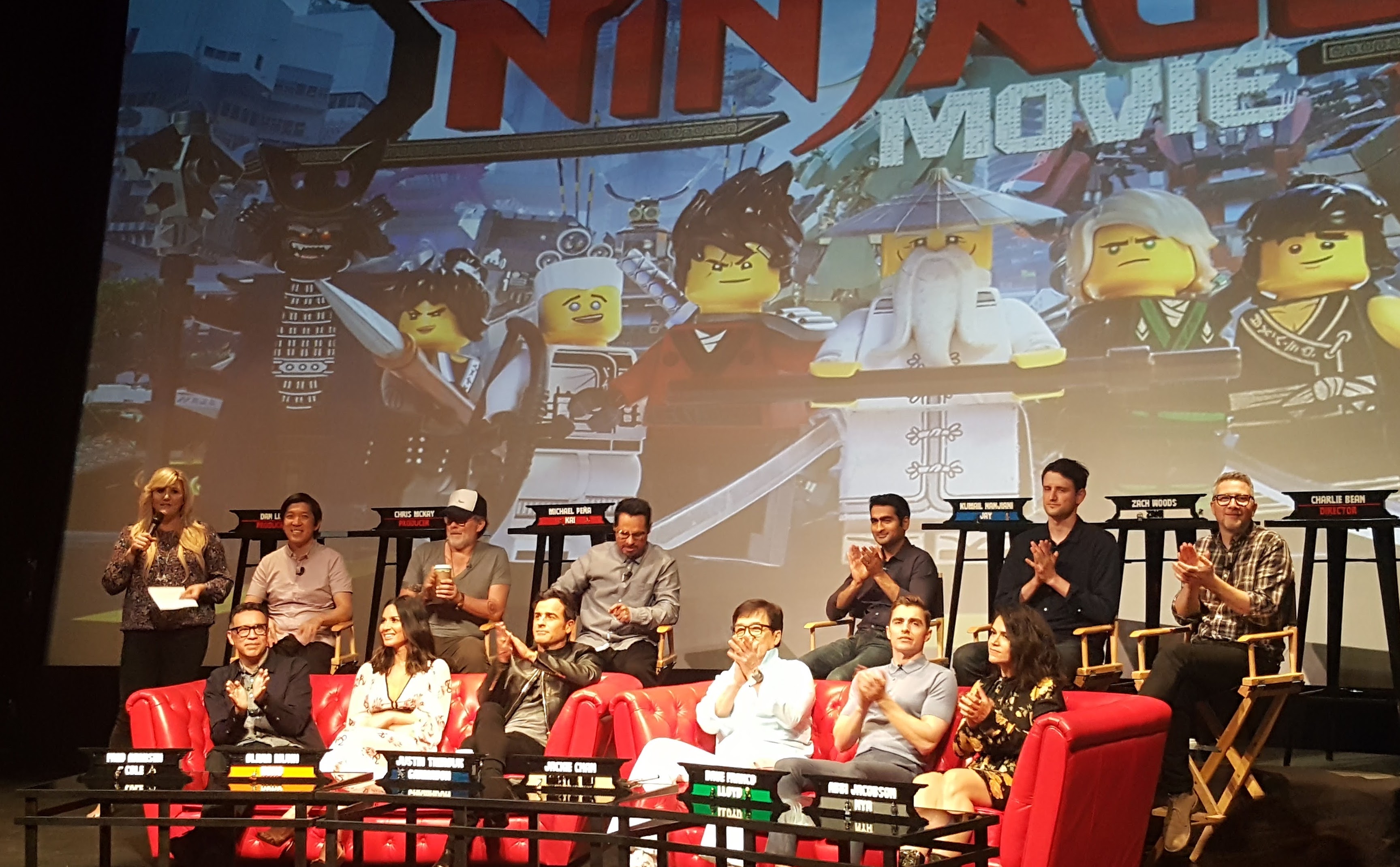 In this big-screen NINJAGO adventure, the battle for NINJAGO City calls to action young Master Builder Lloyd, aka the Green Ninja, along with his friends, who are all secret ninja warriors. Led by Master Wu, as wise-cracking as he is wise, they must defeat evil warlord Garmadon, The Worst Guy Ever, who also happens to be Lloyd's dad. Pitting mech against mech and father against son, the epic showdown will test this fierce but undisciplined team of modern-day ninjas who must learn to check their egos and pull together to unleash their inner power of Spinjitzu.
Taking place in the Japanese city of NINJAGO, located on NINJAGO Island, we watch as residents wake up each morning watching "Good Morning NINJAGO" with LEGO Michael Strahan and LEGO Robin Roberts. NINJAGO is attacked almost daily by the four-armed megalomaniac Garmadon (Justin Theroux) who lives in an active volcano not far off the shore of NINJAGO. The masked teenage ninjas come to save the day every time who battle in intricate mechanical warcraft that is sure to wow kids.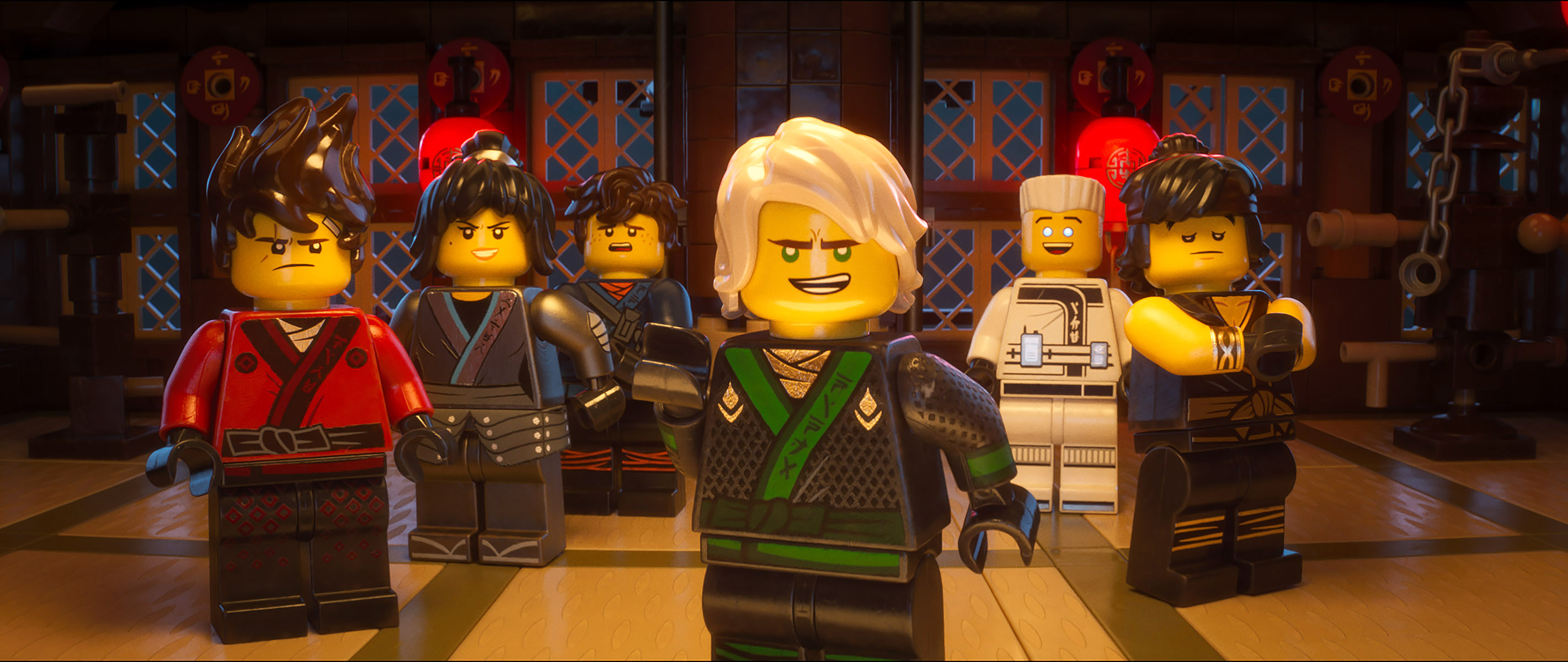 The story touches on themes and values that have become the hallmark of these films. It's about family and self-discovery as we see the conflict between the young ninja Lloyd and his father, Garmadon who is constantly trying to destroy the city Lloyd lives in. You can see Lloyd's desire for the love and approval from his father, the feeling that he missed out on having a father in his life. Through their adventure, they tackle many obstacles that are bigger than the both of them which forces them to deal with one another, which ends up requiring a process of discovery for each of them.
So what did the cast and producers have to share with us? Here is some of the highlights.
Dan Lin spoke a little bit about how all the LEGO movies are different.
Dan Lin:  So, every one of our LEGO movies looks different. LEGO Batman was a little darker. This one's probably our brightest, most beautiful movie yet, and we've incorporated lots of natural elements into it. In the LEGO movie you saw water is made out of bricks. Here we'll see real water, real smoke, real fire, real trees and plants, so it's really beautiful to see LEGO mixed with Mother Nature.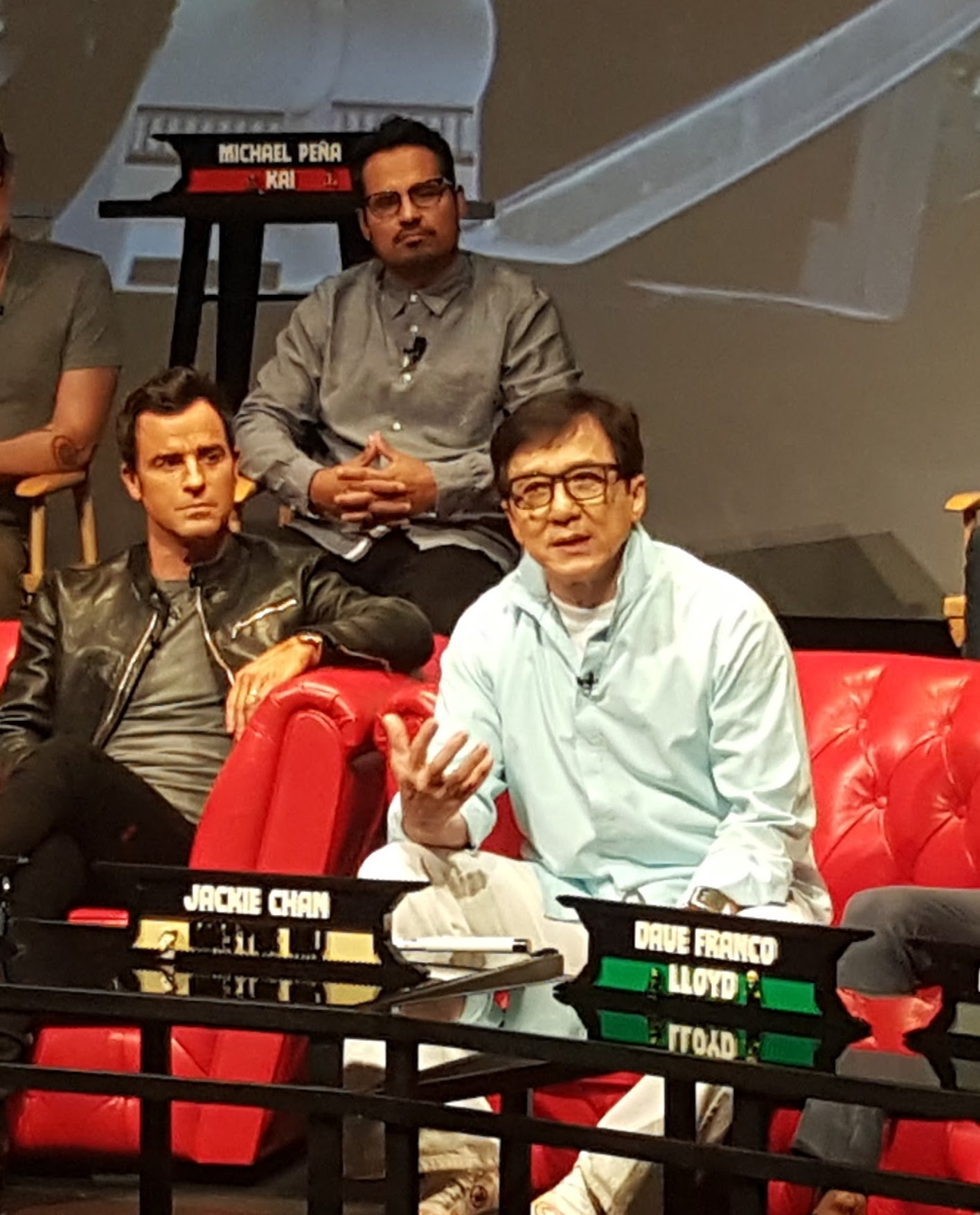 Chan was asked what advice he would give to future kung fu artists and karate artists.
Jackie Chan:  Just practice. You don't have to practice to knock somebody down, just quick. Martial arts is like exercise; good for your brain, good for your health, good for your everything. When you know martial arts, you respect everybody, your parents, your teacher, and the nature, the whole world.  I think martial art is kind of like a good exercise sport.
What was Chan's favorite line from the movie?