A New Menu at an American Favorite: Hard Rock Cafe!
By Erin
A few short weeks ago I made the trek up to Hollywood in rush hour traffic. Now I wouldn't make this drive up for just anything, but when you get an invite to an American favorite like the Hard Rock Cafe to check out their new menu, you just can't say no to that! With other fellow bloggers, press, and staff we went on a royal foodie adventure that would leave us all stuffed and content by the end of the night. I don't know about anyone else, but I felt like I had to literally roll on out I was so filled to the brim with all of the wonderful offerings we tasted. Take a little look here for yourself! Which ones would you love to try?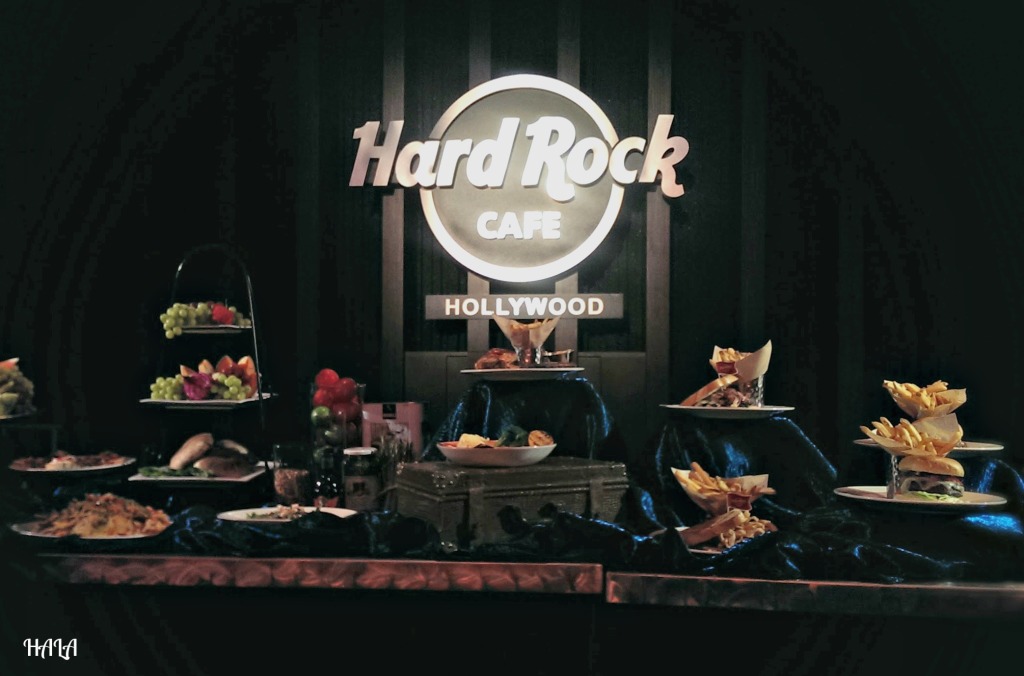 Just a tiny *sample* of what we feasted on. You can't even see all the desserts here!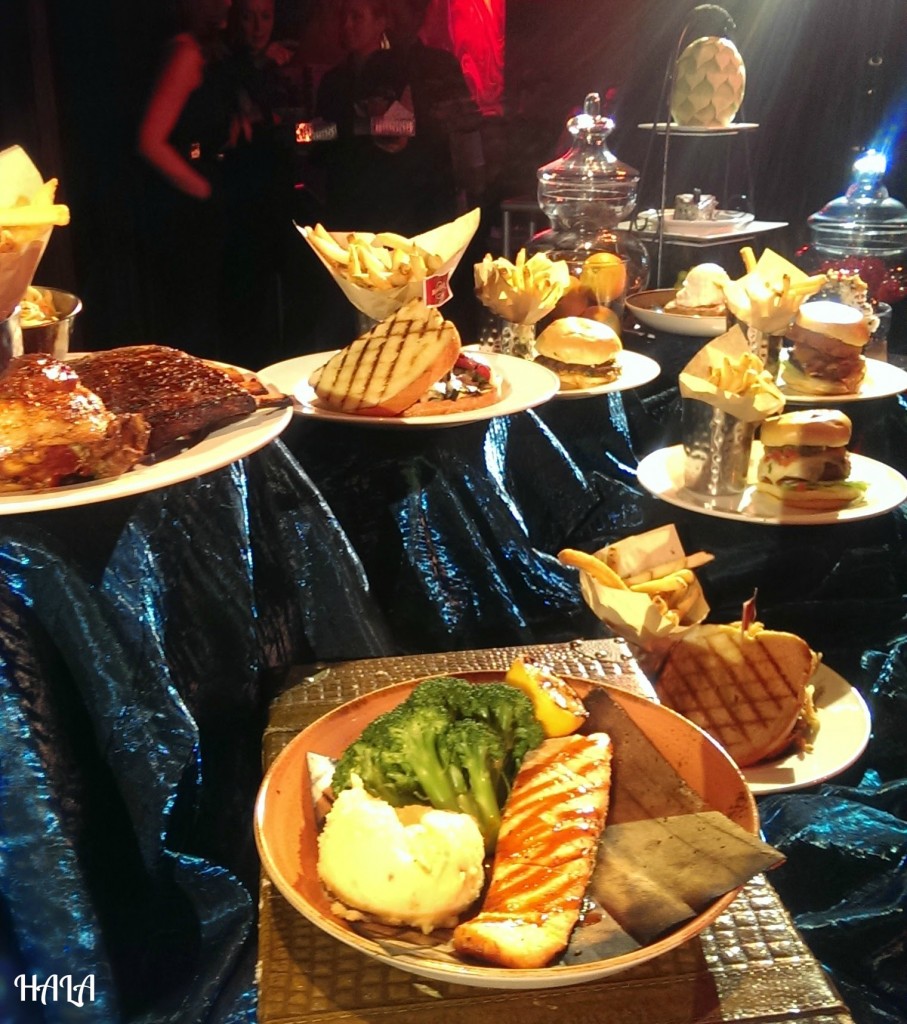 Hard Rock Cafe's new menu offers salads, desserts, entrees, drinks and more!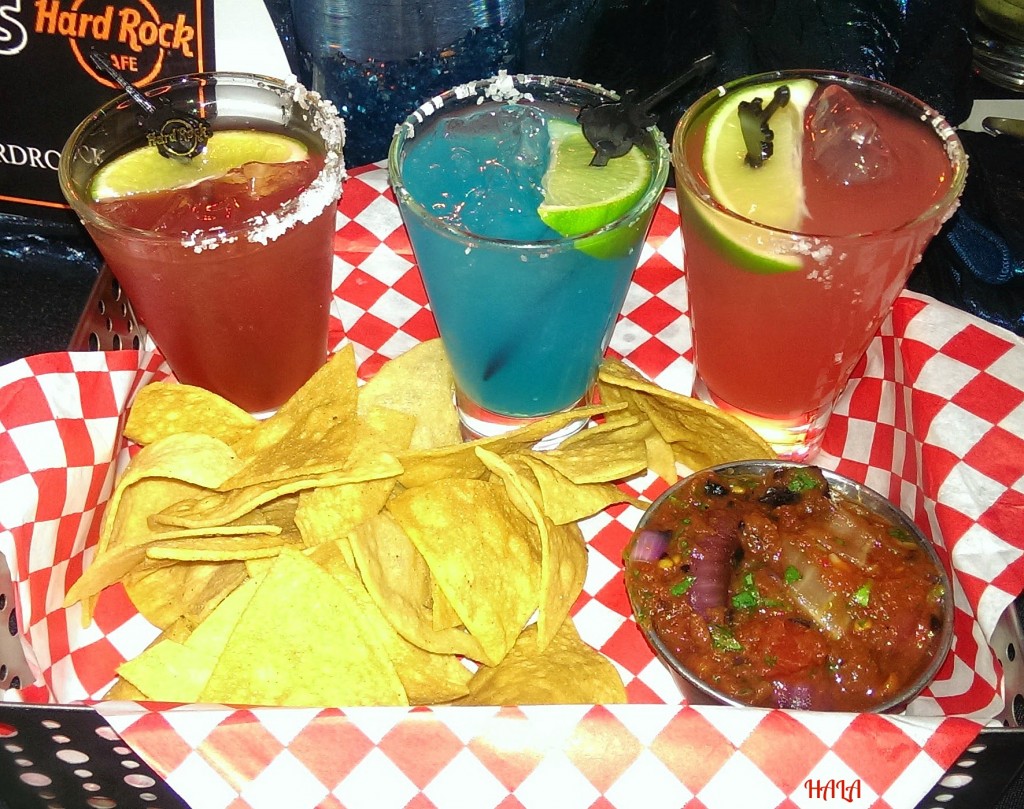 The Air Mexico!  Take flight with three out of this world margaritas. Choose from wild berry, pomegranate, watermelon, blue curaçao, mango or cucumber. Also served up with a side of chips and salsa. All very yummy! A very refreshing way to start off your foodie adventure!