Guardians of the Galaxy World Premiere
By Erin
*I attended as a guest of Disney and am very grateful for the opportunity to do so.*
It  has happened. This past week I attended my first red carpet event. Living in Southern California, not too far away from where all the action takes place in Hollywood, it is pretty commonplace to drive down Hollywood Boulevard and see another World Premiere getting ready to happen. I'm not a starstuck kind of girl, and I don't get all freaked out and crazy like some do when there is a movie star sighting. Don't get me wrong, I think they are super exciting, even more so now that I have actually been to one, but I am pretty grounded, so actually going to a red carpet world premiere event for a movie always seemed so far fetched and unattainable to me. Me attending the World Premiere as a guest for any movie, let alone a big production like Guardians of the Galaxy; and not just there in attendance as a fan on the other side of the fence? Yeah right. I must be dreaming. But nope. It actually happened and here's the evidence! 😉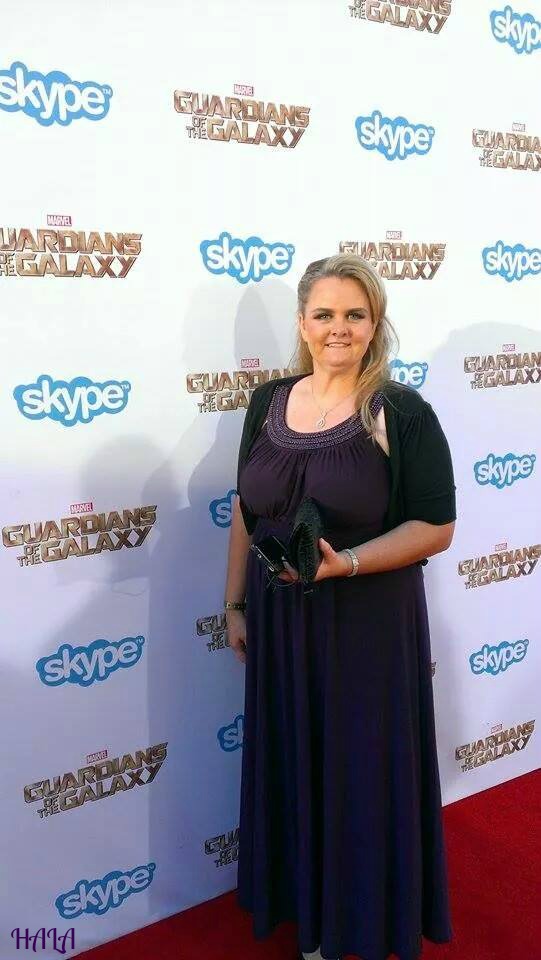 Marvel fans lined the streets of Hollywood Boulevard on this warm summers evening. The red carpet was rolled out for some of the biggest stars in Hollywood for the World Premiere of the Marvel film, Guardians of the Galaxy.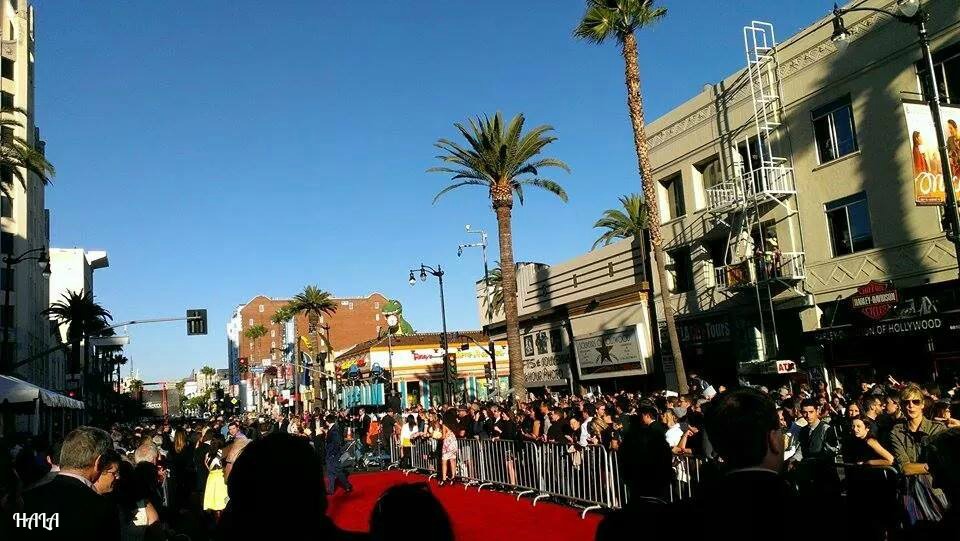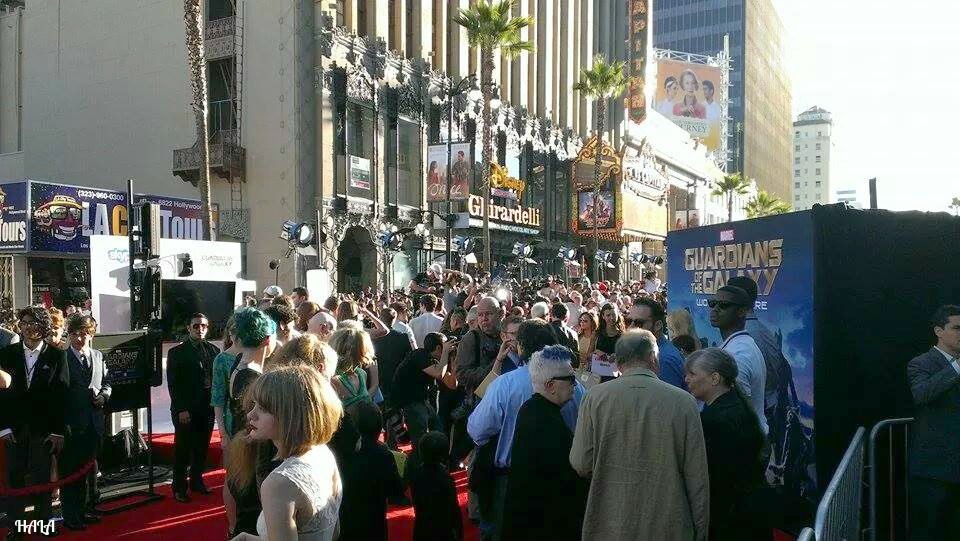 We watched from just feet away on the same red carpet as the stars as they walked by and were mingling with one another and being interviewed by various reporters. It was a lot to take in at once and I wanted to enjoy every second of the experience and catch whatever special moments that I could.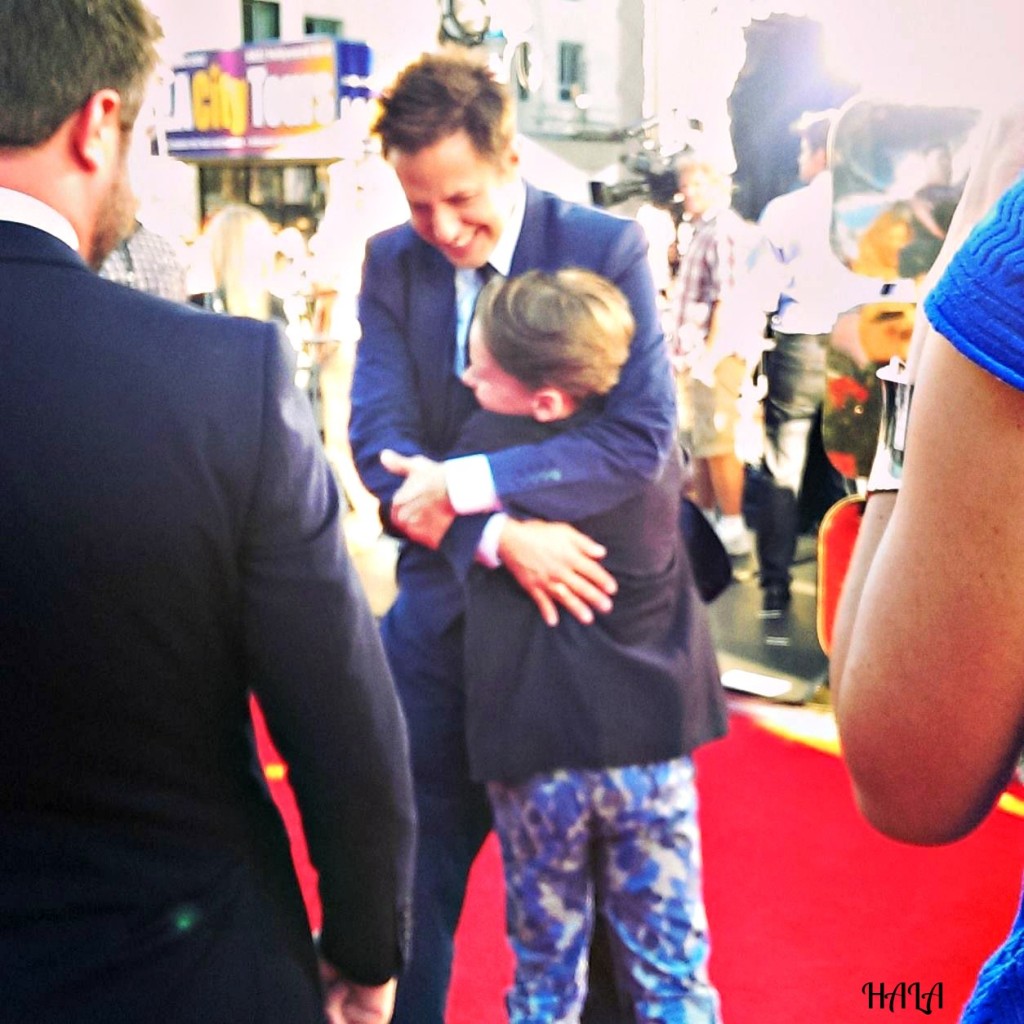 Director James Gunn with Wyatt Oleff, the young Petter Quill aka Star-Lord in the film. Sharing a very precious moment together on the red carpet.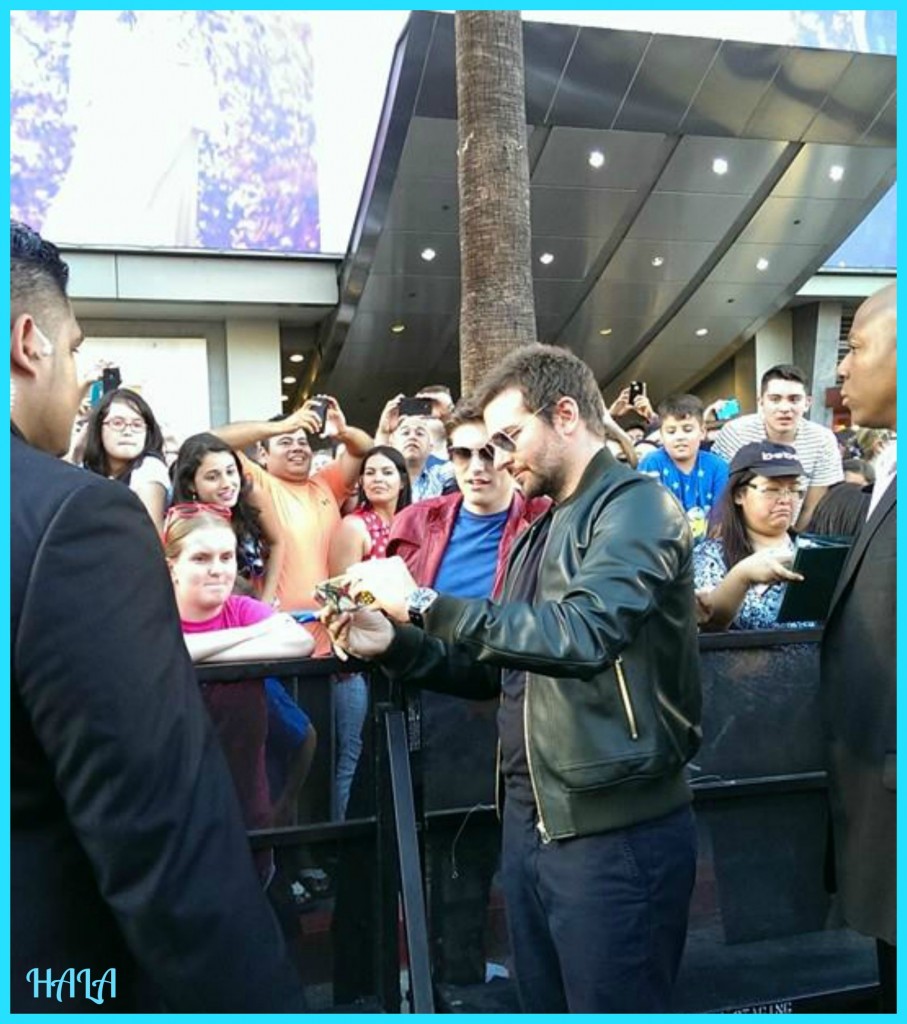 Bradley Cooper walking down the red carpet, taking selfies with everyone who had a cell phone and signing autographs.