'A Tale of Two Risottos' at BRIO Tuscan Grille
By Erin
*I was invited as media to come in and try out the new 'A Tale of Two Risottos' for purposes of this post. All thoughts and opinions remain my own.*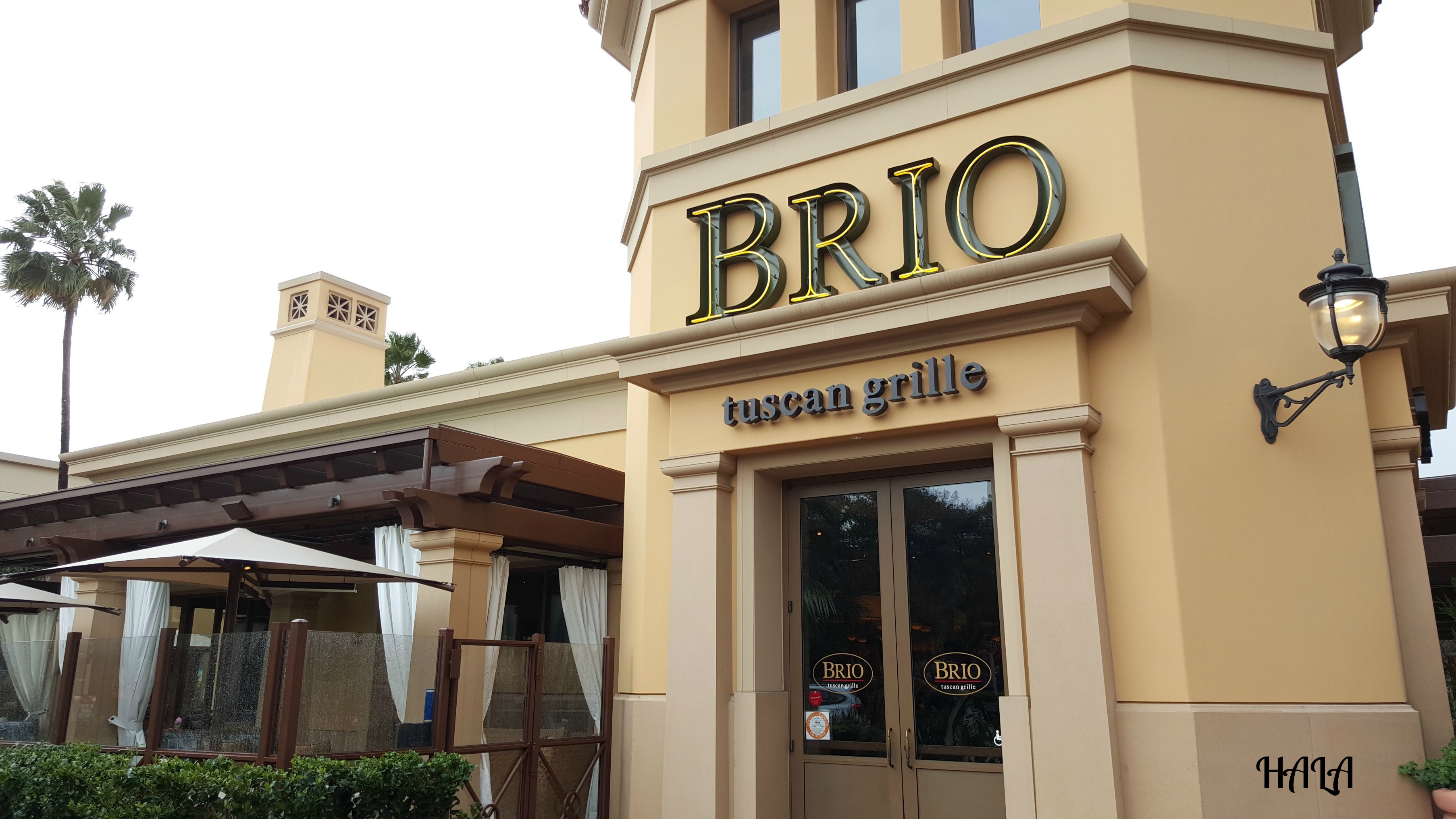 There are few dishes as versatile as risotto, and when it's made right, it's perfection. BRIO Tuscan Grille at the Irvine Spectrum has introduced its "A Tale of Two Risottos." A classic tale of old-world meets new, these limited time offered dishes (through March 27th) are a product of BRIO's love affair with risotto and the finest seafood available. 
Now, of course before jumping to the main course, we had to order some drinks and something from the PRIMI (Appetizer) Menu.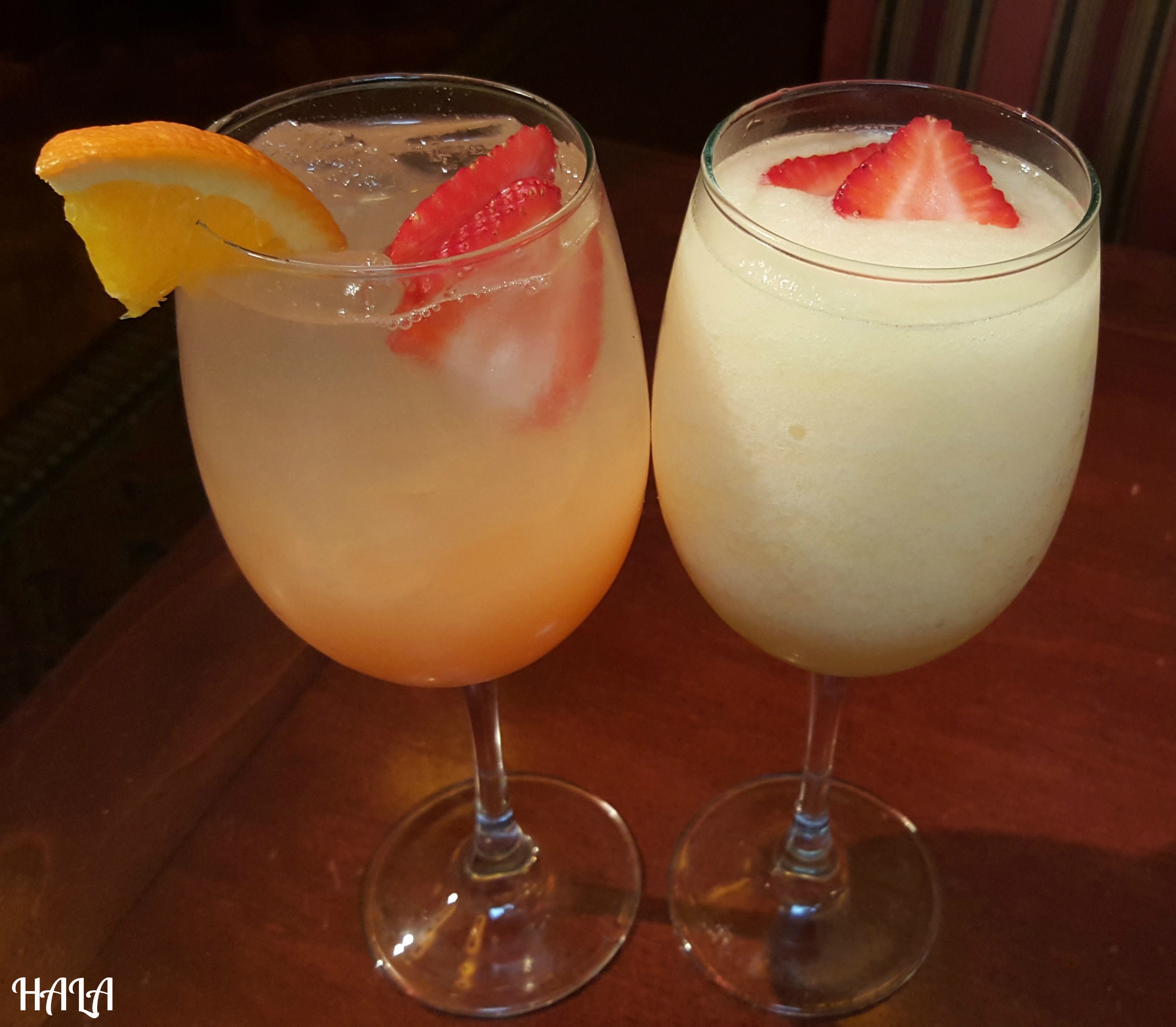 A White Peach Sangria and Peach Bellini. Perfect for a Sunday afternoon, even if it was pouring down rain outside!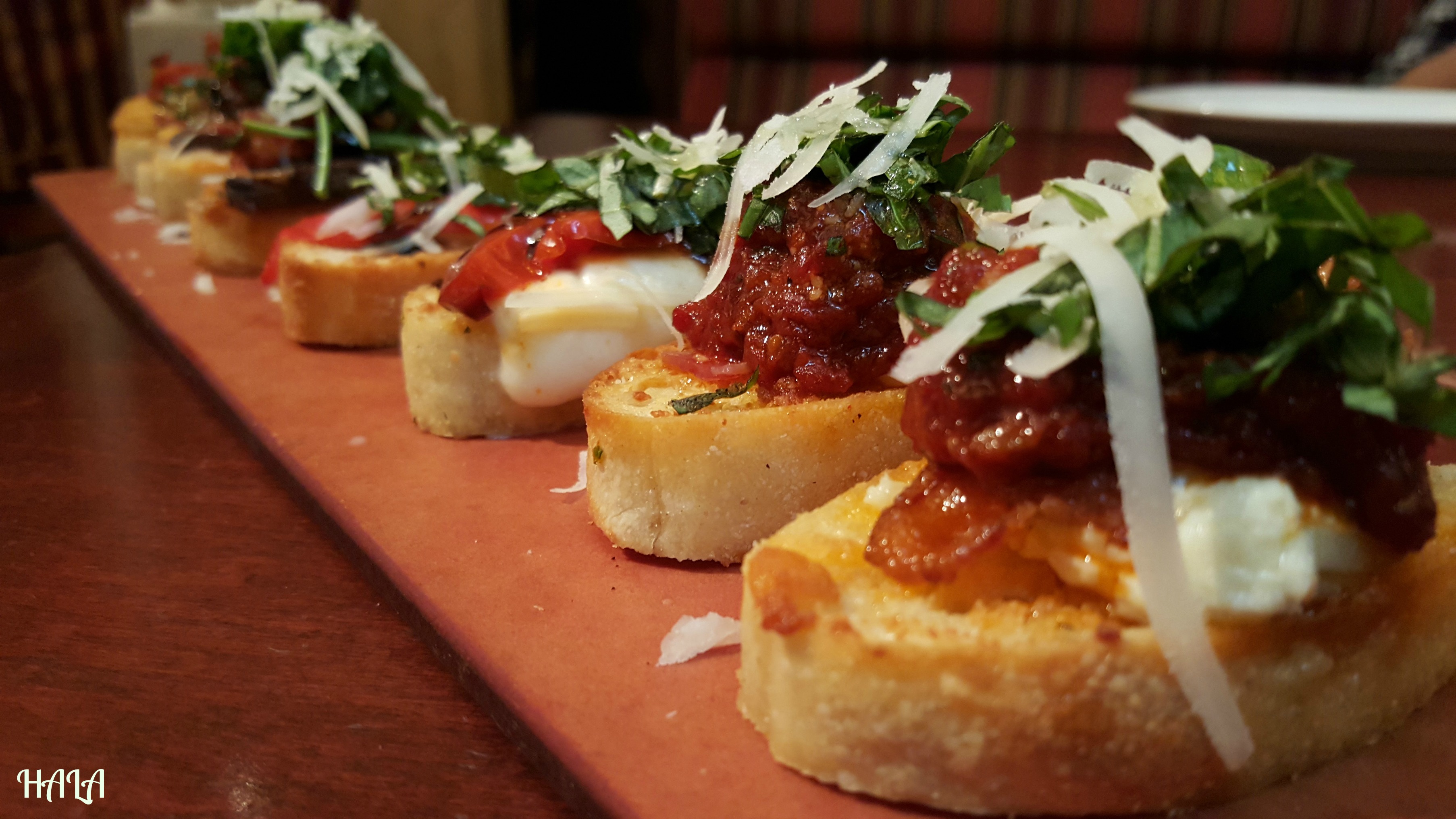 For an appetizer, our waitress recommended that we try the Bruschetta Quattro– which is a sampling of their four housemade brushettas. Perfect for sharing and getting a little taste of everything.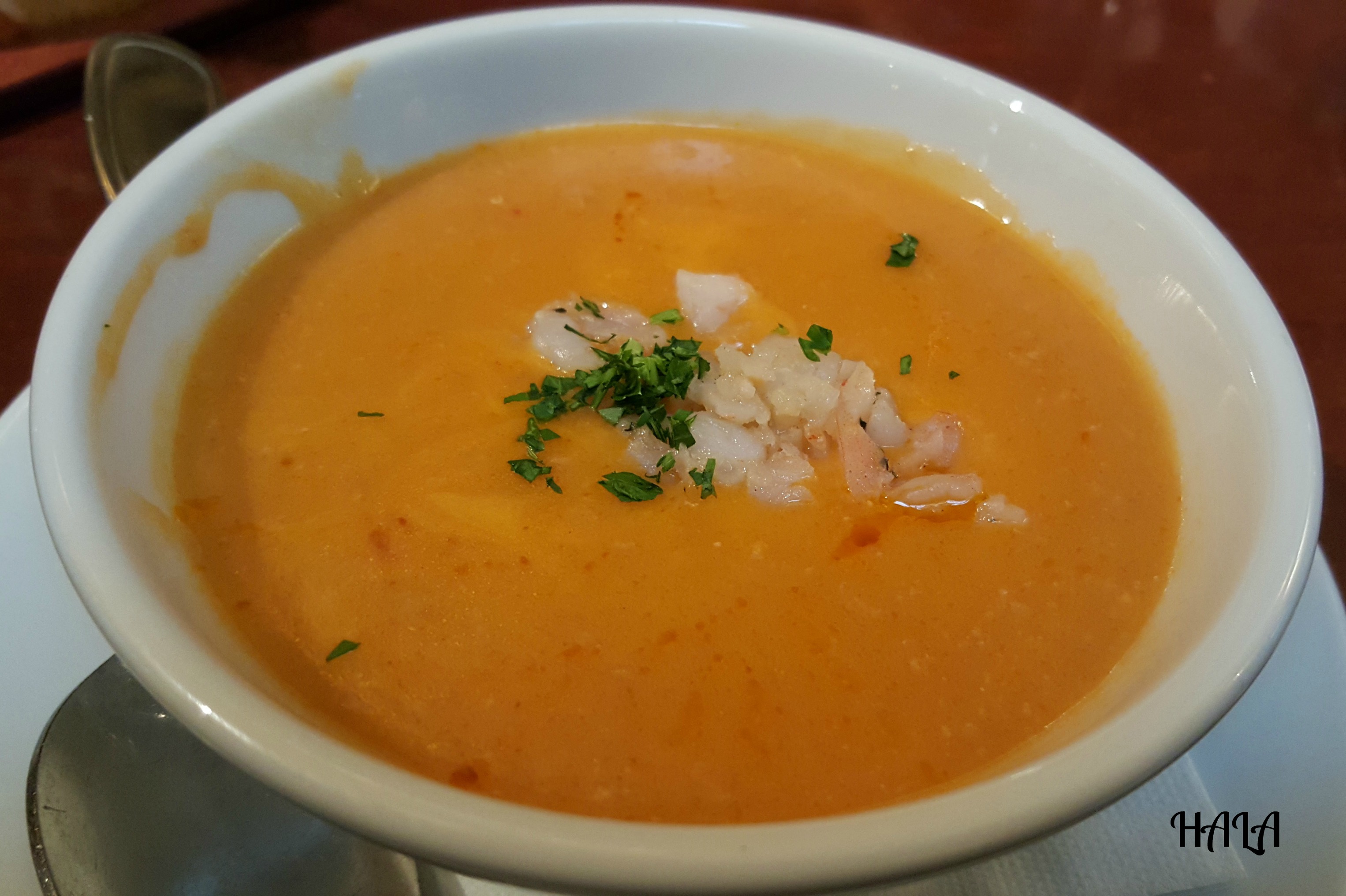 I have soft spot for lobster bisque, so if I see this anywhere on a menu, I just have to try it. Plus it was a cold, rainy day outside, so even more reason to try a cup of their delicious, creamy lobster bisque soup! Topped with a sauteed shrimp garnish.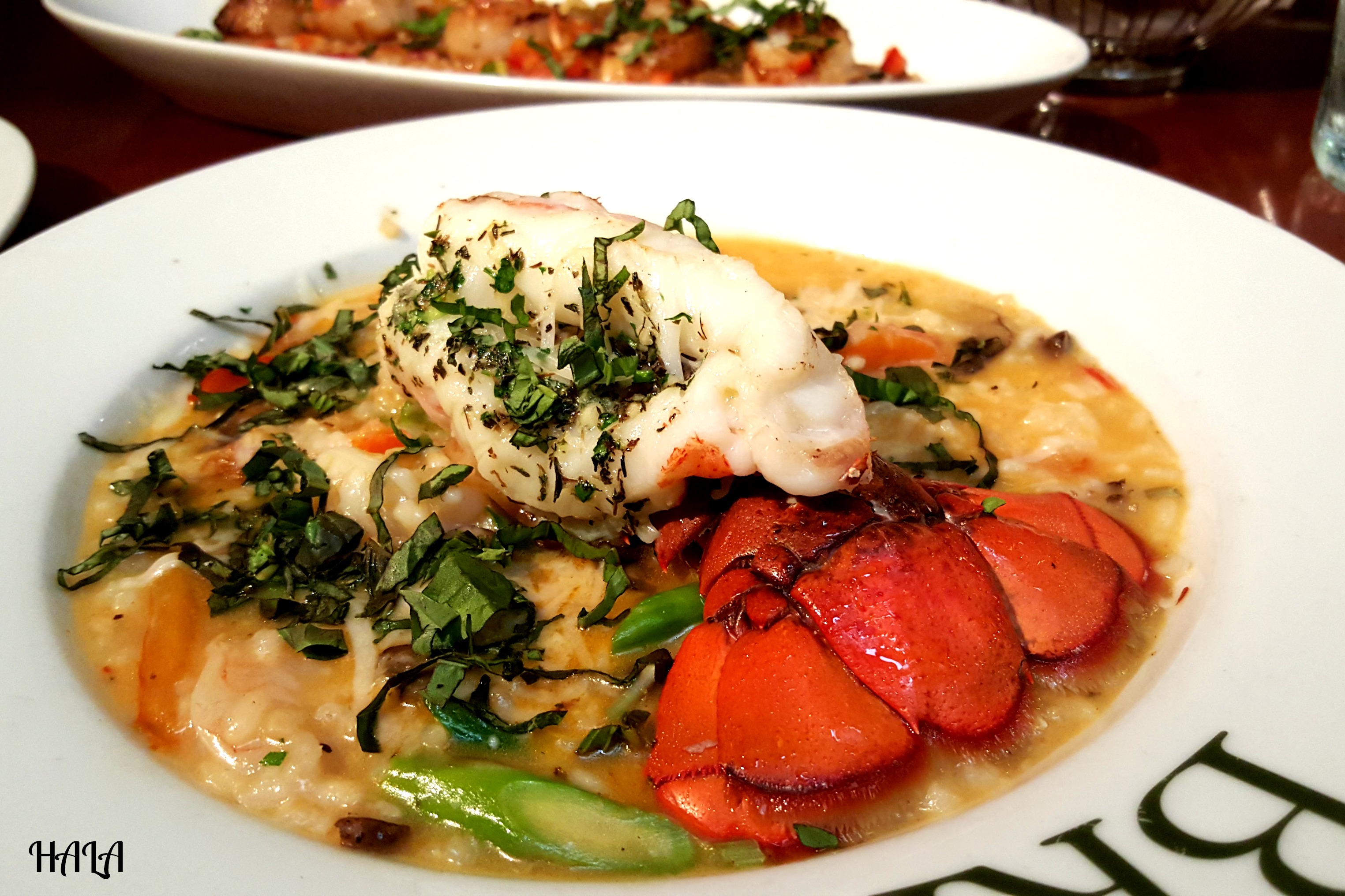 Available during both lunch and dinner, the savory risotto dishes include:
Lobster and Shrimp Risotto: Broiled Maine lobster tail served over risotto with shrimp, mushrooms, asparagus, roasted red peppers, basil and Parmesan. This was my favorite of the two risottos.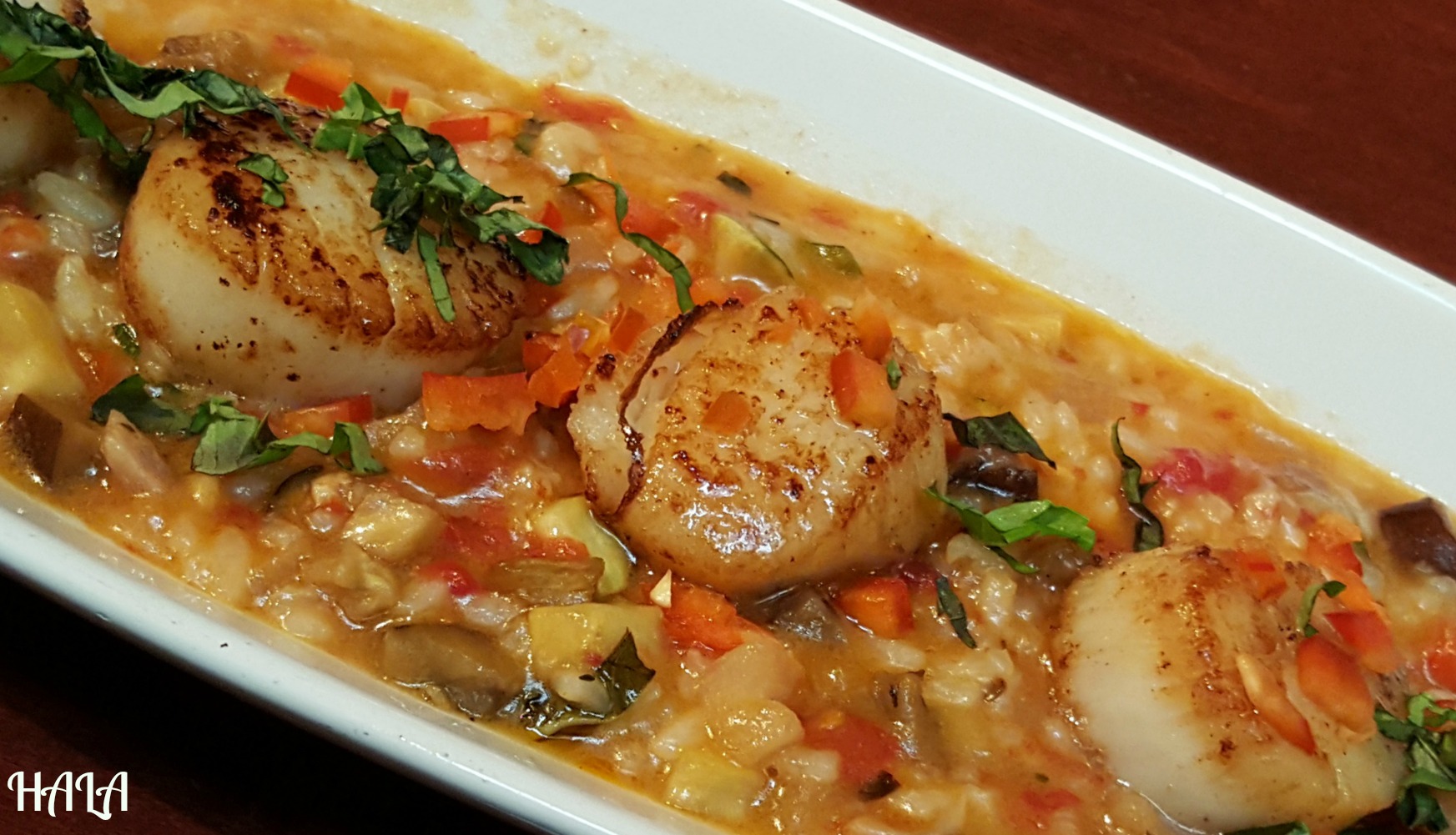 Sea Scallops with Risotto: Five large, seared sea scallops served over a roasted vegetable ratatouille risotto.
 These decadent risotto creations are available through March 27.