Brunch at Saint Marc Pub-Cafe, Bakery & Cheese Affinage
By Erin
I've found a very tasty brunch spot in a beautiful location that you must try and they have a bacon bar! Saint Marc – Pub, Cafe, Bakery & Cheese Affinage at Pacific City in Huntington Beach, California, is a remarkable concept that offers exceptional, nostalgic Americana cuisine. Boasting both a very pet friendly and family friendly environment, Saint Marc does an excellent job of blurring the lines between kitchen, staff and customer, with all of its open spaces that reveal the restaurant's heart and soul.  The staff is more than happy to give you their expert advice on Saint Marc's unique selection of distinctive food and hydration available at your table or  you can choose to make your own selections from free-standing iPad stations at your table.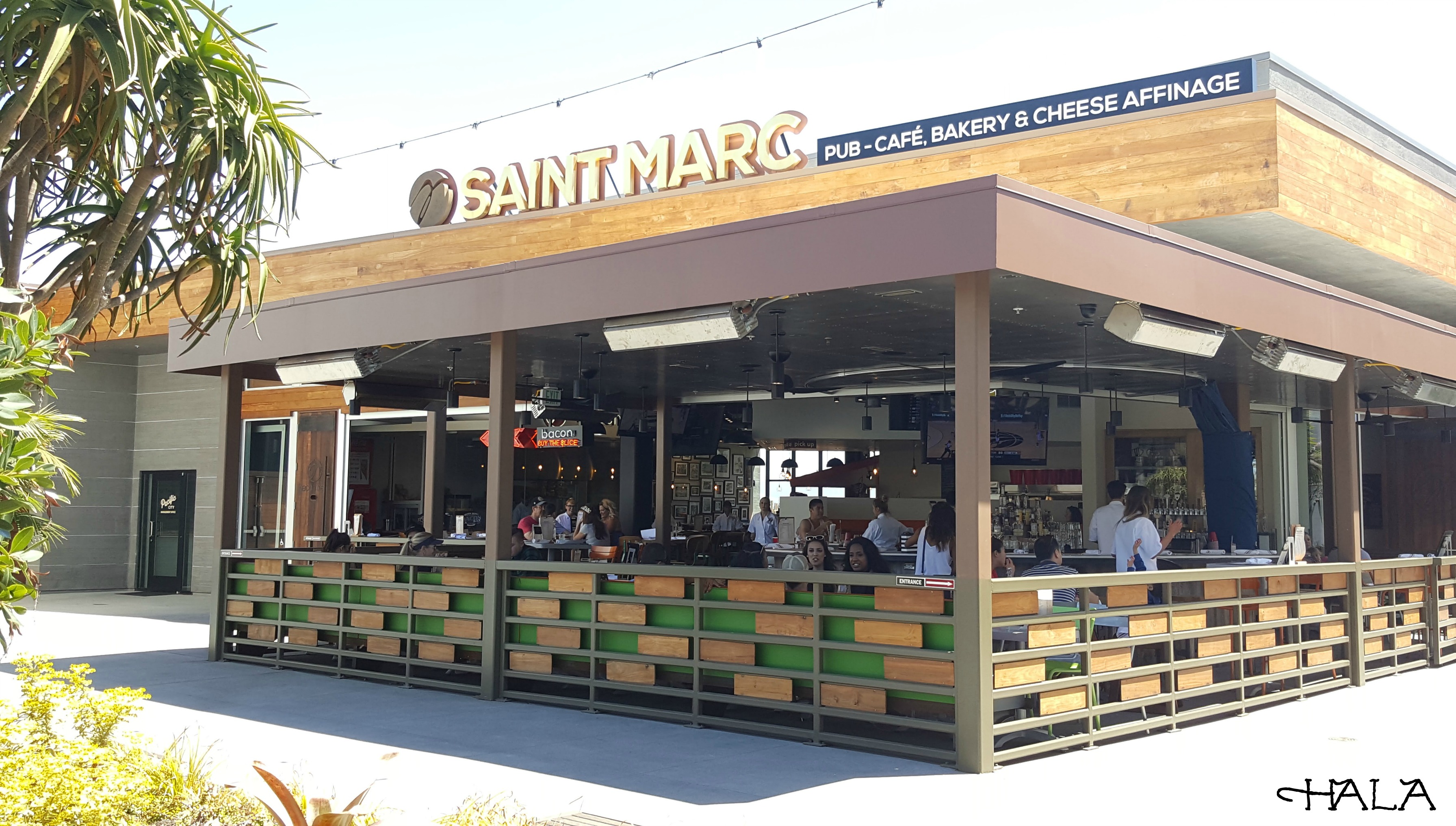 The chefs, sommeliers, mixologists and hospitality industry mavericks, are all dressed to match in chef's coats. Saint Marc offers a very unique, one-of-a-kind, 360° morning to midnight experience without the expense and exclusivity you might expect from culinary talents of this degree and with such high quality food and drink.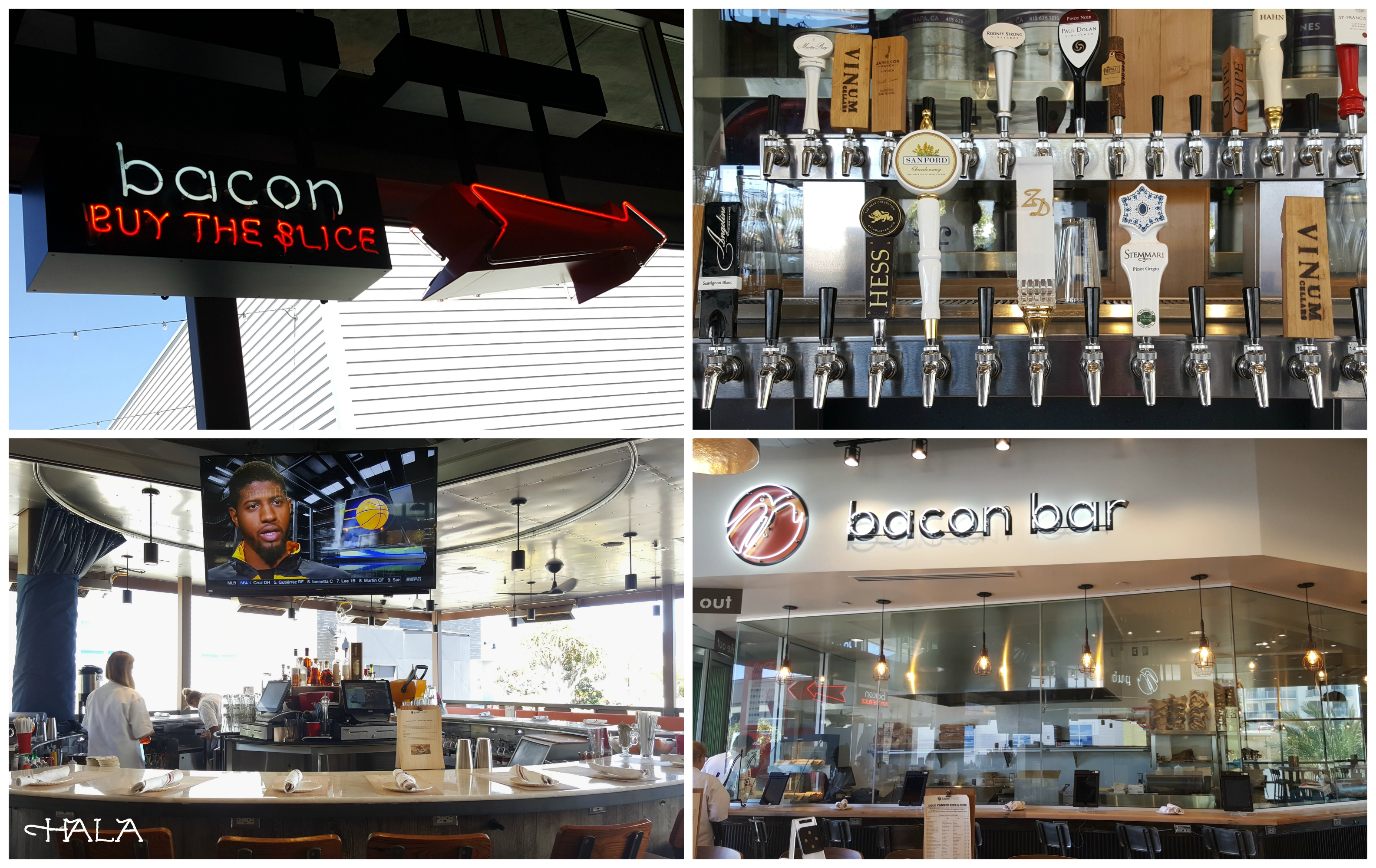 You are free to order what you want when you want it, free-flow bread from the bakery is available, over 100 cheese selections from boards to fondue, craft beers in a can, 32 wines on draught, with mixology served in Red Solo Cups and dishes served on faux paper plates, is just a small sampling of what makes Saint Marc so unique.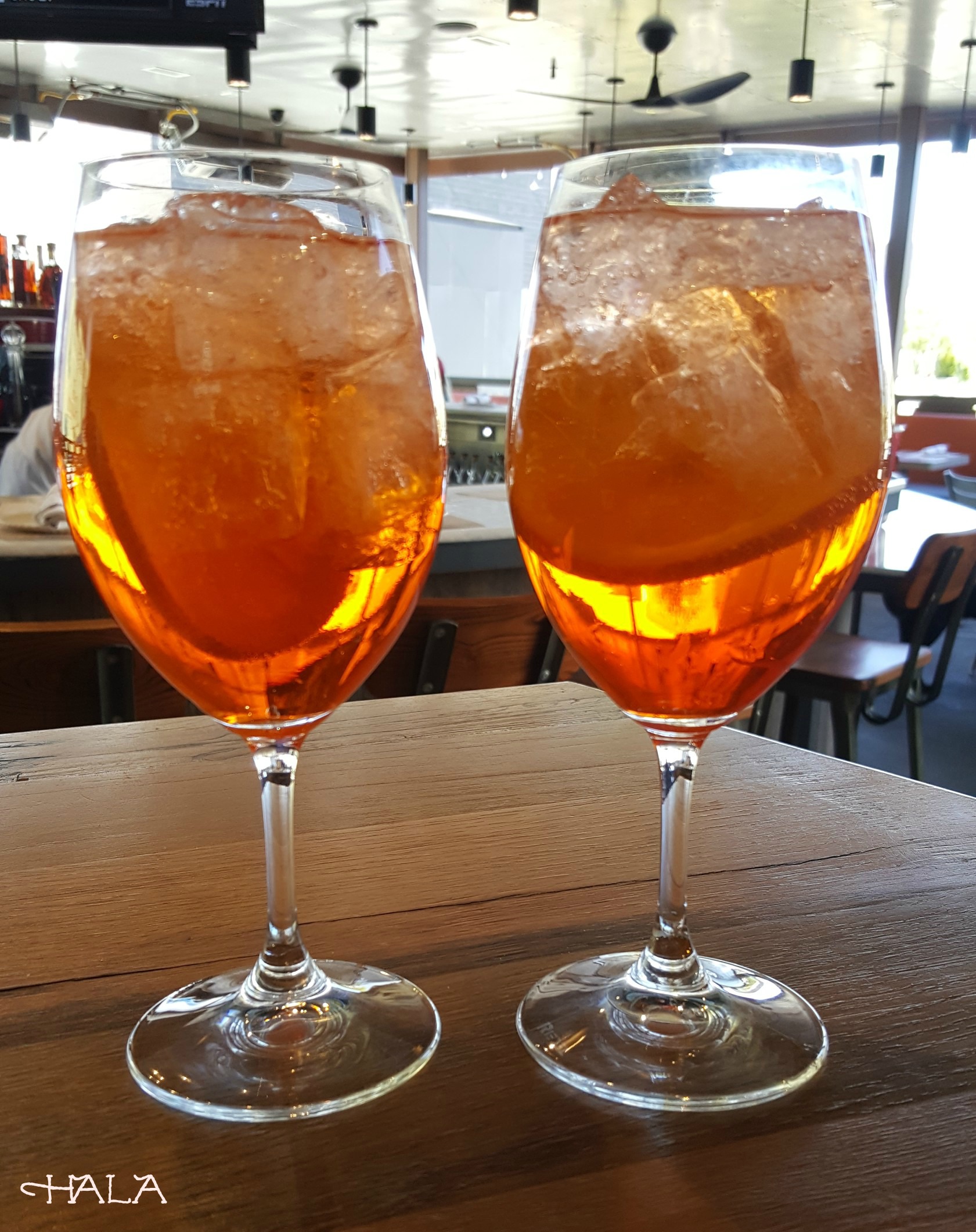 Located along the Huntington Beach coastline within the vibrant new Pacific City Marketplace, Saint Marc's flagship establishment engages all of the senses, with worldly sights, sounds, aromas and flavors that invoke a five-star experience yet provide an environment as open and welcoming as home. As we were seated, we were welcomed with these light and refreshing Aperol Spritz.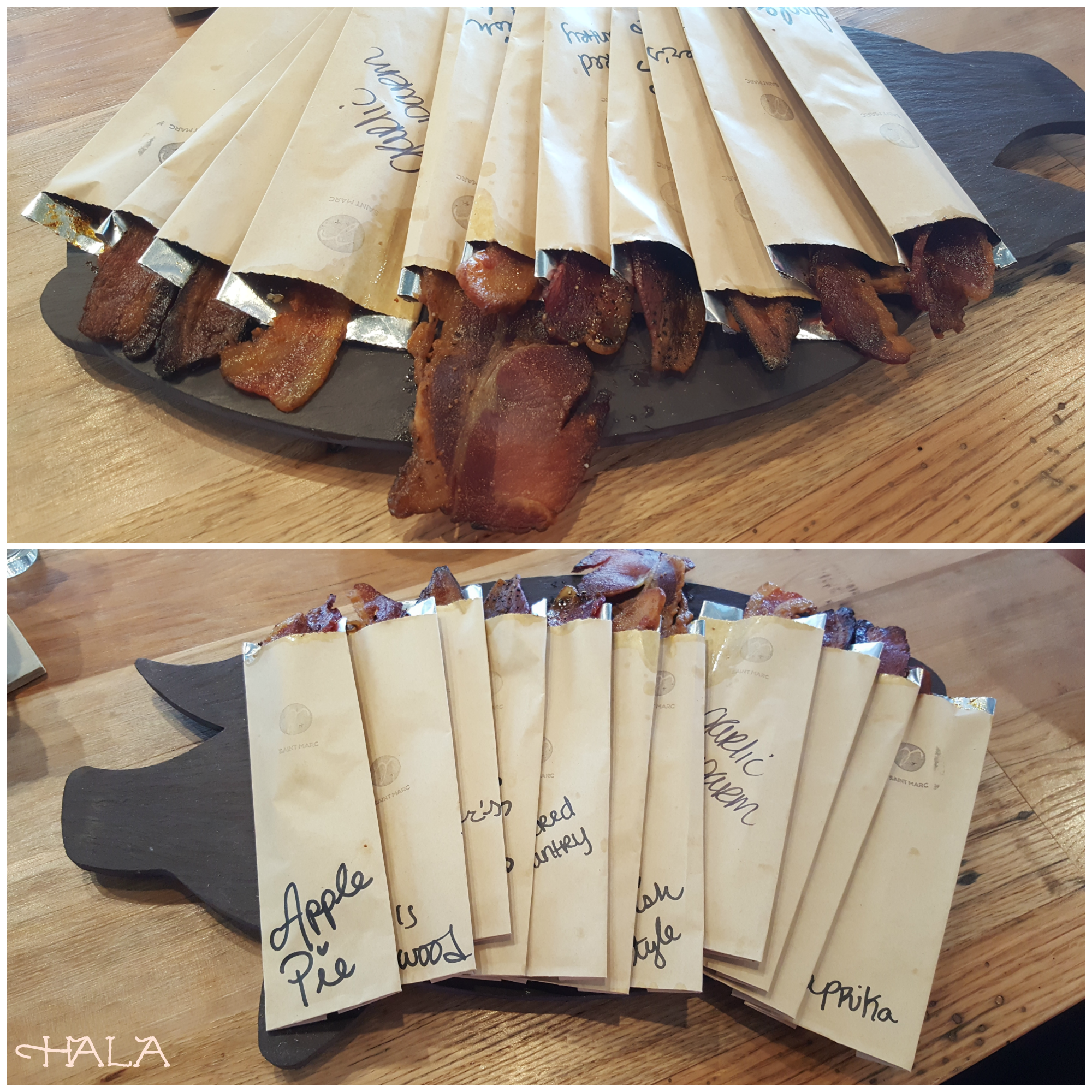 We had heard about the bacon bar here and were eager to try some of their delicious bacon creations. The bacon bar is open for to-go orders now too. The Bacon Bar offers 11 signature flavors of bacon 'buy' the slice — including the Baker's Double Smoked Bacon, Garlic Parmesan Bacon, Paprika Slanina Bacon, Peppered Country Bacon, Tender Belly Maple Bacon, Baker's English Style Bacon, Zoe's Applewood Uncured Bacon, Apple Pie Bacon, Tender Belly Habanero, Logwood Double Cut and Coffee Rubbed Bacon. My favorite one of them all was the Apple Pie Bacon. At a close second were the Baker's English Style Bacon and the Garlic Parmesan Bacon. This bacon bar is a real treat for all the bacon lovers out there! 🙂