Follow Along with me at Disney's Inside Out Red Carpet Event in LA!
By Erin
Hey everyone!!! Guess what??? I'm Going to LA in just a few short days!!!!!! EEK!!! Well…..wait a minute, that doesn't sound right, I live in LA, well technically closer to Long Beach, but still, It's LA County. It probably sounds more exciting when all of the other bloggers from out of state say that. 😉 So, I'll be traveling about 30 miles north of where I am, up the 605, to the 5, then the 101; but you know, in LA traffic that can take anywhere from 1-2 hours!
If you've been following along here for a while, you know I've been attending the press junkets for the majority of the Disney Movies coming out. Well, Disney has given me an opportunity of a lifetime to attend the Inside Out Event, which is one thing I've been wanting to do since I created this blog. To be able to attend press trips and events for anything and everything having to do with Disney, Disneyland, Disney World. You get the idea!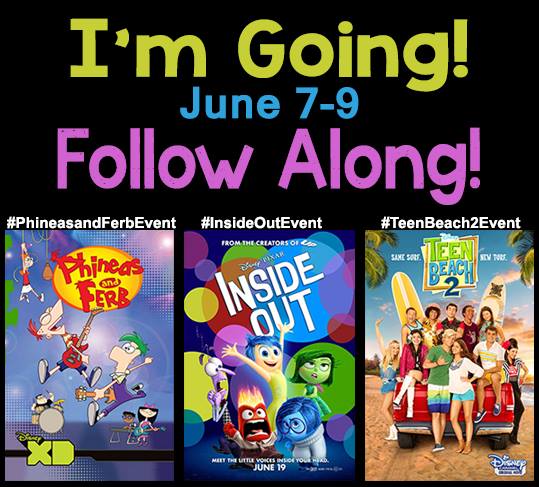 So it has happened! My first press trip (and hopefully not my last!!) with Disney is happening! Disney has us all there for not only the red carpet premiere of Pixar's Inside Out, but for so much more! Wait until you read what else is in store for myself and 24 other lucky bloggers beginning this coming weekend on Sunday, June 7th! Check out what's in store below!
First I will be attending a press junket for Inside Out, which is separate from this event, but as soon as that is over, I will be wasting no time and jumping right on over from that and into the fun which is starting at the CBS Television Studios for a live taping of Celebrity Family Feud. We have not gotten any word of who the celebrity families will be, but I do know that the survey does say that it will be hosted by the highly popular  and beloved Emmy Award-winning talk show host Steve Harvey! Celebrity Family Feud will be pitting celebrities against each other in a contest to name the most popular responses to a survey-type question posed to 100 people. Who doesn't LOVE Family Feud! This was one of my favorite game shows to watch (and still IS) as a kid!
You can follow along with us on this part of the trip using #ABCTVEvent and #CelebrityFamilyFeud and will be airing June 21st 8/7C.
Our next fun-filled day has us arriving bright and early at the Walt Disney Studios lot for breakfast and then we will be viewing the Phineas and Ferb episode "The Last Day of Summer" followed by a Q & A session with the Creators and Executive Producers Dan Povenmire  & Jeff "Swampy" Marsh. Following this, we will enjoy a fun summer picnic with Dan, Swampy and Phineas & Ferb themselves! What a way to start the day! Many photos will be taken for sure.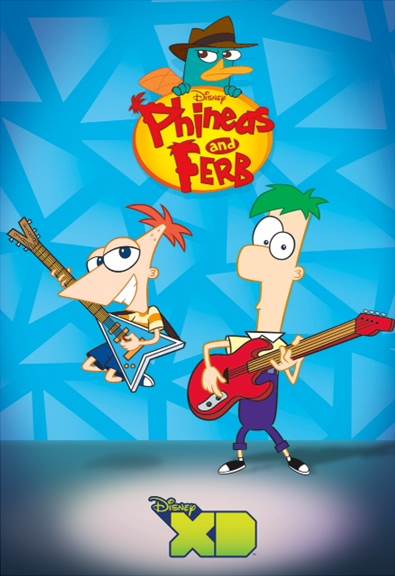 You can follow along with us on this part of the trip using #PhineasAndFerbEvent and will be airing June 12th at 9pm ET/PT on Disney XD.