A  Day of Play at Great Wolf Lodge Southern California
By Donna Biroczky
Last week, I got to fulfill a dream for my kids: visit Great Wolf Lodge here in Southern California! The state's largest indoor water park, Great Wolf is a resort like no other. Fitting for kids of all ages, including us adults that love water slides, once you park your car – or leave it with the valet – you're good to go for your entire stay, without ever leaving the property!
Great Wolf Lodge opened in Anaheim in February 2016, joining a double-digit list of other GWL water parks scattered throughout the United States and Canada. Once you walk through the distinctive entry, you're in a new world. The entire property is themed after an enormous lodge, from the massive fireplace to your left when you enter the lobby to the decor in the rooms. And then the rooms themselves have to be seen to be believed. Rooms are designed with families in mind, and with the latest addition of 18 new Deluxe Wolf Den King Suites, larger families can now all stay in one suite together.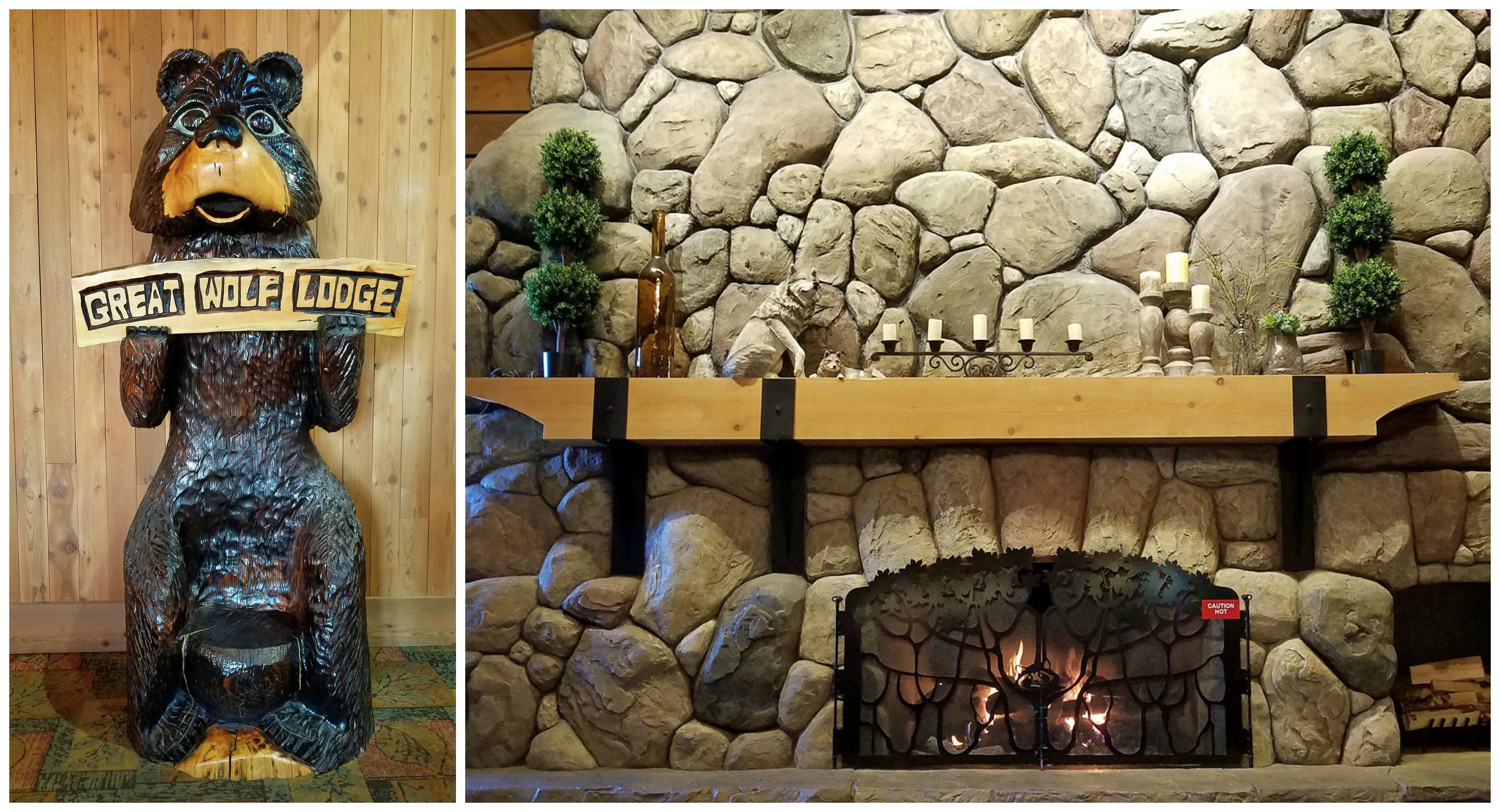 Deluxe Wolf Den King Suites include a built-in wolf's den with bunk beds for the kids and special animations that respond to MagiQuest wands (available downstairs for purchase when you enroll in a game of MagiQuest), a king-size bed in a private room for mom and dad, and a queen-size bed and sofa sleeper in the main suite area. Each of the two rooms has its own full bathroom, so no sharing or going between rooms in the middle of the night. There are also other levels of rooms available, extending your lodge experience all the way through your visit. Bunk beds, in-room refrigerators, wi-fi, murals, TVs and more, it's no wonder this is a very popular family destination!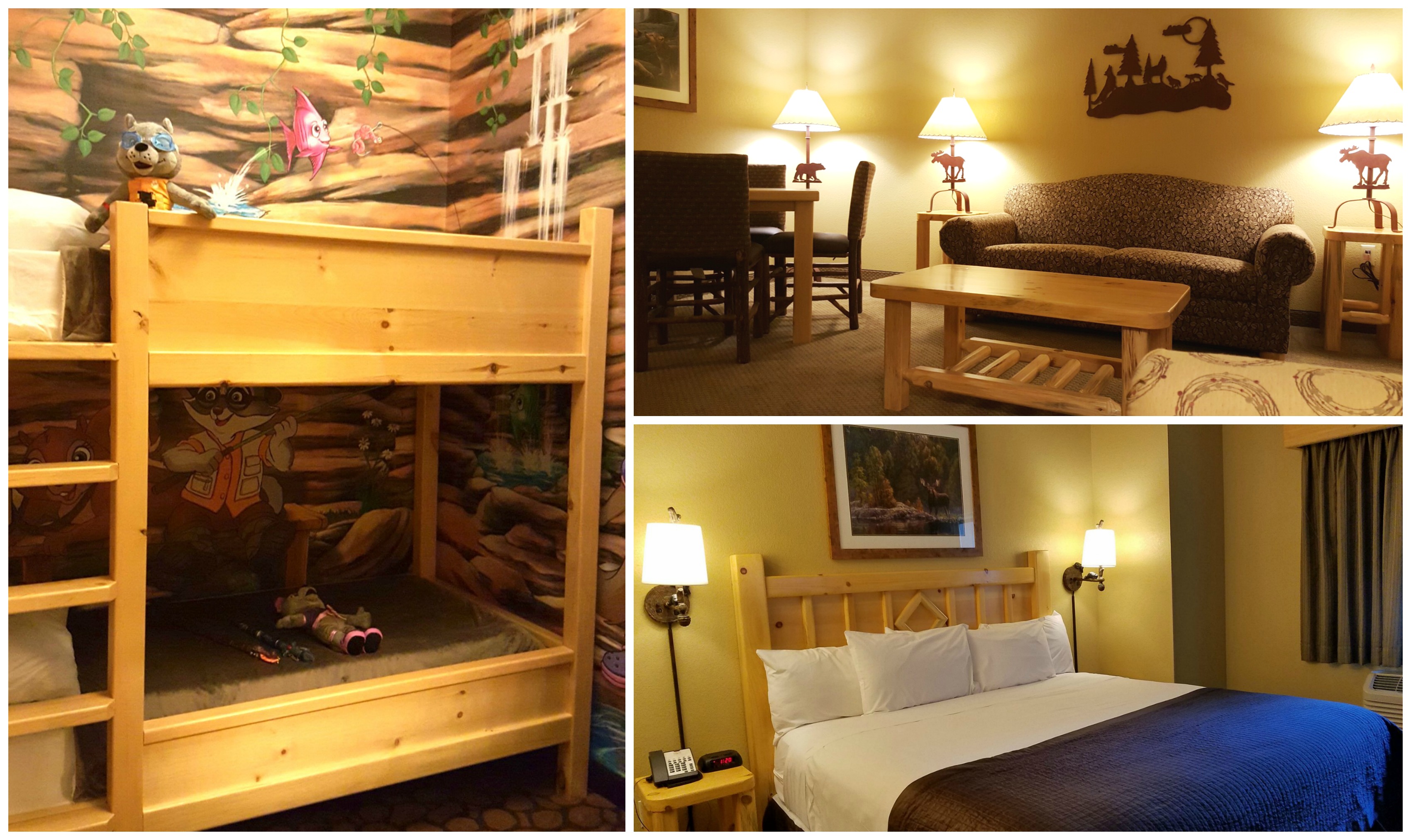 Speaking of middle of the night — Great Wolf Lodge is like a city in itself, with activities and things to do 24/7. The Northern Lights Arcade is open overnight. Another fun activity to play during the day is MagiQuest. It's an interactive role-playing game, where players assign themselves a name, pick a wand and topper, and head off around the property to fulfill certain tasks. If you've never played the game, you're in for a treat. A full game can take 6-8 hours to complete, but it's a fun game even if you don't complete all the levels. Great Wolf Lodge has added on a new knighting ceremony that takes place twice a day (2pm and 7pm) for those who have defeated Charlock, the evil dragon, so be sure to keep room in your schedule to attend if you do play all the way through!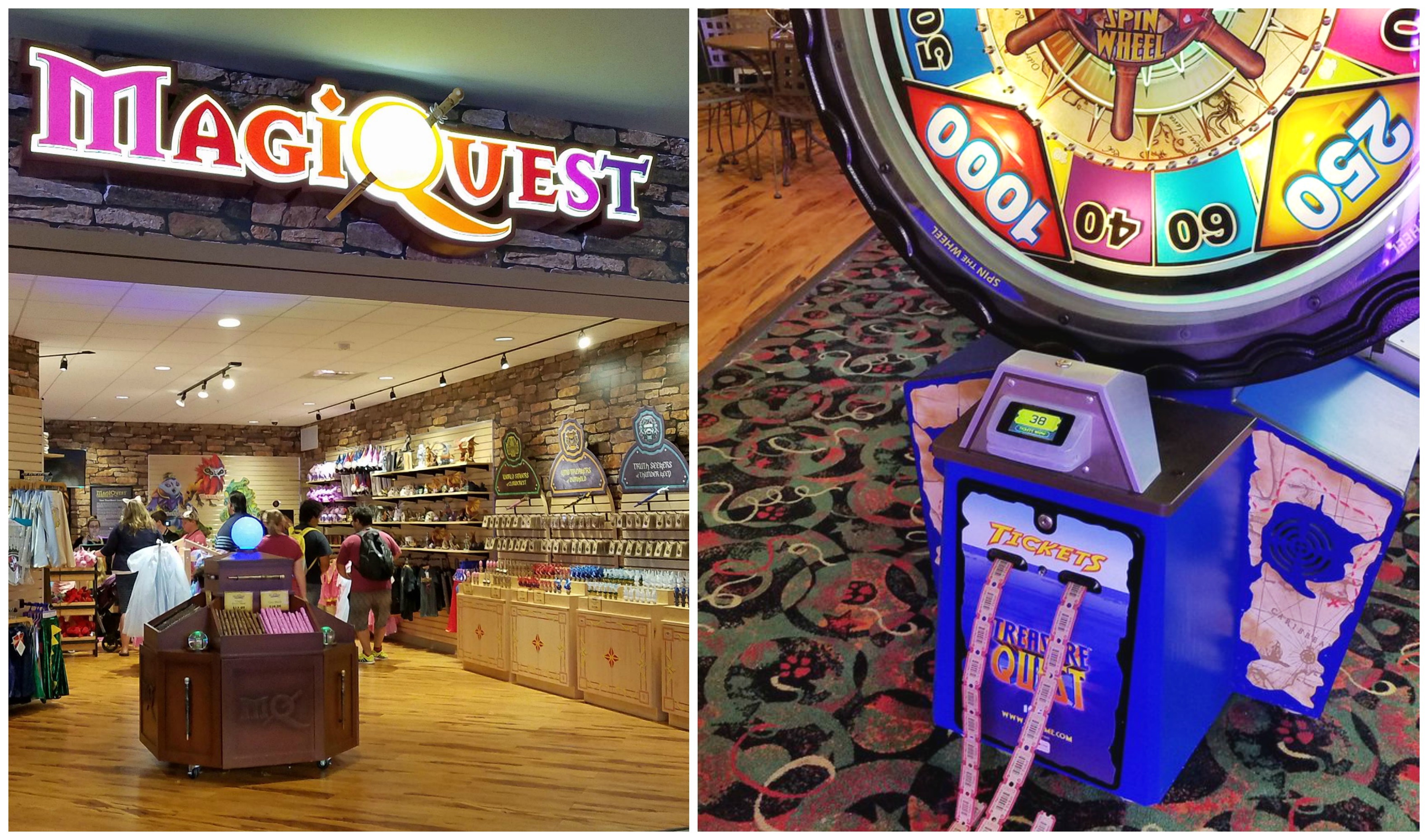 New to Great Wolf Lodge in Anaheim is the Wine Down Service, designed solely for the adults in the group. The signature wine, cheese and dessert pairing program allows parents to "wine down" after a full day of busy activities once the children are asleep. Pairings include Kids Snoring, More Pinot Noir-ing (chocolate truffles and a velvety Pinor Noir) and Rekindle the Bonfire (dark chocolate-covered strawberries with a bottle of Chloe Prosecco) are sure to make your night more special once you're in your room for the night. Even better, they don't knock on your door so the kiddos aren't woken up; you will receive a text to your phone announcing its delivery, so you can sneak out and grab it without any surprise visitors for your "wine down" enjoyment!
General Manager Phil Cunningham has listened to guest feedback throughout his tenure at the lodge to provide guest enhancements and new activities. The day we visited was his last day at the Anaheim lodge, but he leaves the location in good hands. My son went over to thank him for all he did, and he had an engaging conversation for several minutes. My heart always melts a little when an adult, particularly one so busy and in-demand, takes the time to speak to a child or teen and listen to his or her gratitude and joy. Thank you, Mr. Cunningham! You left an impression on my son!
Chef Hany Ali also does an amazing job of ensuring all guests do not go hungry. The Lodge Grill restaurant served us all lunch during our visit and wow, did we all eat well. The children had a buffet available, including everyone's favorite, gourmet mac and cheese, finishing off with small jars full of candy, like gummy bears and mini M & M's. My son ate off the adult menu but he's still a kid inside and that jar of candy was the perfect end to his meal.
The adult food was beyond compare. We started with a butternut squash soup served inside of an acorn squash. Seasoned perfectly, with a velvety consistency, this soup was a wonderful way to start our five-course meal. Next on the menu was an arugula salad with a bread stick, goat cheese, roasted peach slices and a small personal jar of salad dressing. We were all ooh-ing and ahh-ing over the presentation of all the courses — every piece of serving ware seems purposeful yet appealing to the eye.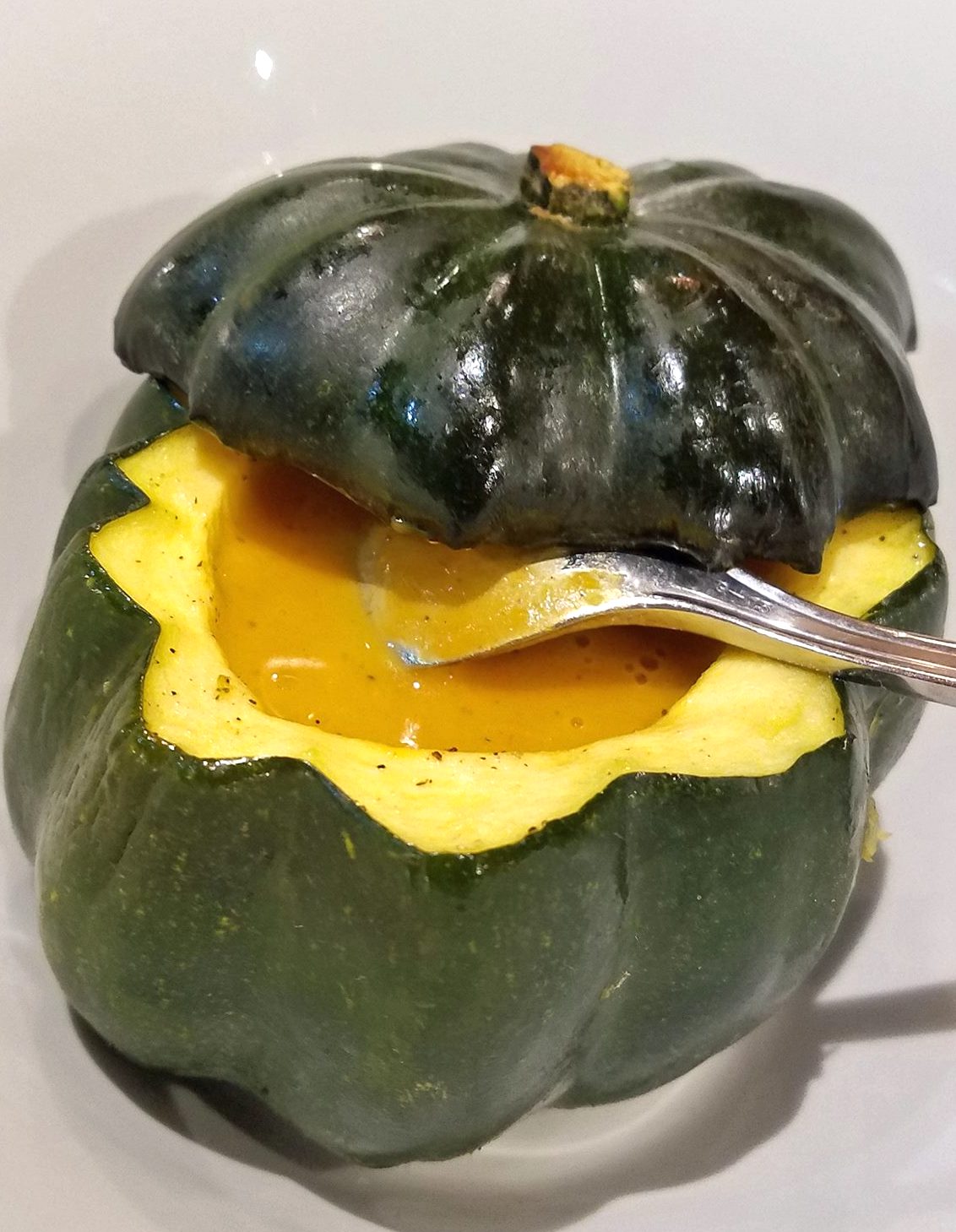 Our main course was grilled sea bass, which literally melted in my mouth, over risotto, and veal with microgreen topping served over buttery grits. An array of roasted vegetables, such as heirloom carrots and shiseito peppers, sat in between the two protein courses. It got really quiet for a while as everyone enjoyed the food. Dessert was a beautifully plated roasted apple tart and house-made strawberry ice cream. We were so full by then but who wants to send back a dessert plate with anything on it?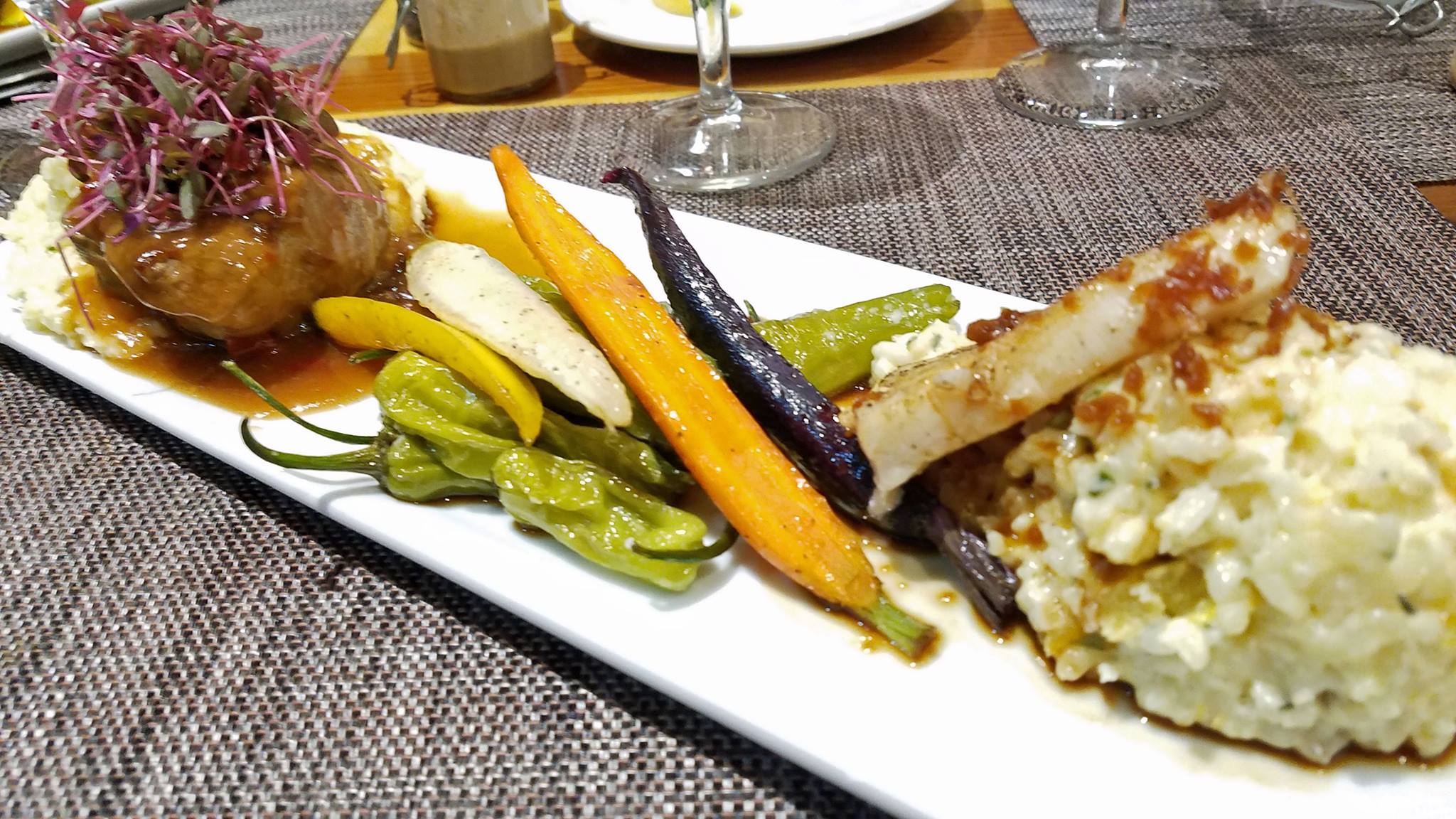 One very big deal to know about meals at the Great Wolf Lodge is that they keep everyone's dietary and medical needs in mind. If you have a child with food allergies, please advise the staff when you book. You will be provided your own special chef to ensure all your child's food is completely safe and meets their needs and preferences. Isn't that amazing?