Tim Burton Hand & Foot Print Ceremony
By Erin
 *A Special Thank you goes to 20th Century Fox for hosting us at this event. All thoughts and opinions remain my own.*

The other week we were in for a very special treat to get to see one of our favorite directors, Tim Burton, be honored at a special hand and footprint ceremony at TCL Chinese Theatres. followed by a screening of Miss Peregrine's Home for Peculiar Children in Los Angeles.
Over the years we have fallen in love with Burton's many gothic and quirky fantasy films such as Beetlejuice, Edward Scissorhands, The Nightmare Before Christmas, Sleepy Hollow, Corpse Bride, Frankenweenie, Pee-wee's Big Adventure, Batman  and its first sequel Batman Returns, the sci-fi film Planet of the Apes (2001), the musical adventure film Charlie and the Chocolate Factory and the fantasy film Alice in Wonderland. To see him being honored and celebrated for all of his achievements was such a special memory to cherish forever.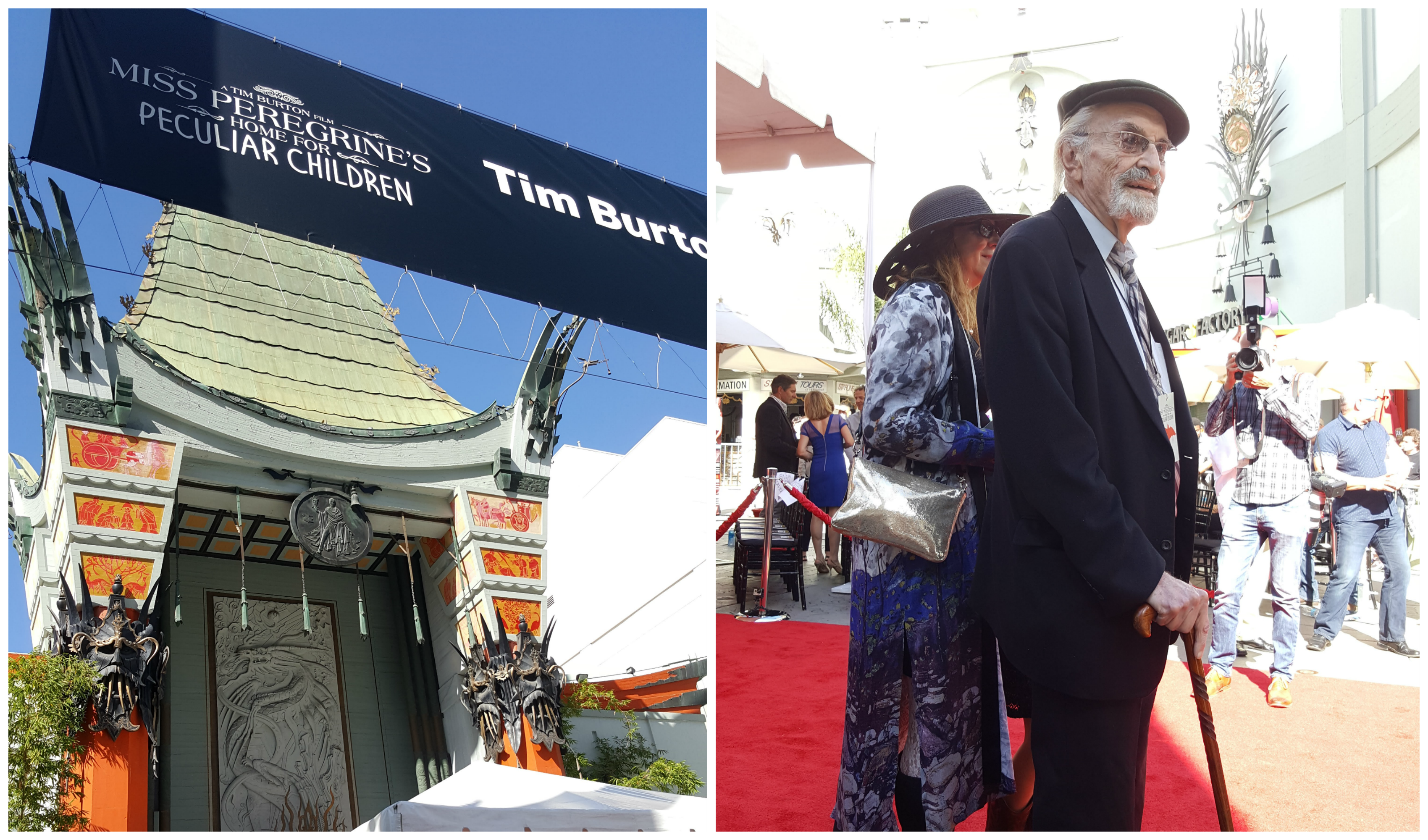 It all started with a very emotional speech given by Winona Ryder who was going to introduce her dear friend and filmmaker Tim Burton. In the past they have worked together on films such as Beetlejuice and Edward Scissorhands. Little did she know, Burton quietly made his entrance behind her and snuck up behind her to give her a big hug.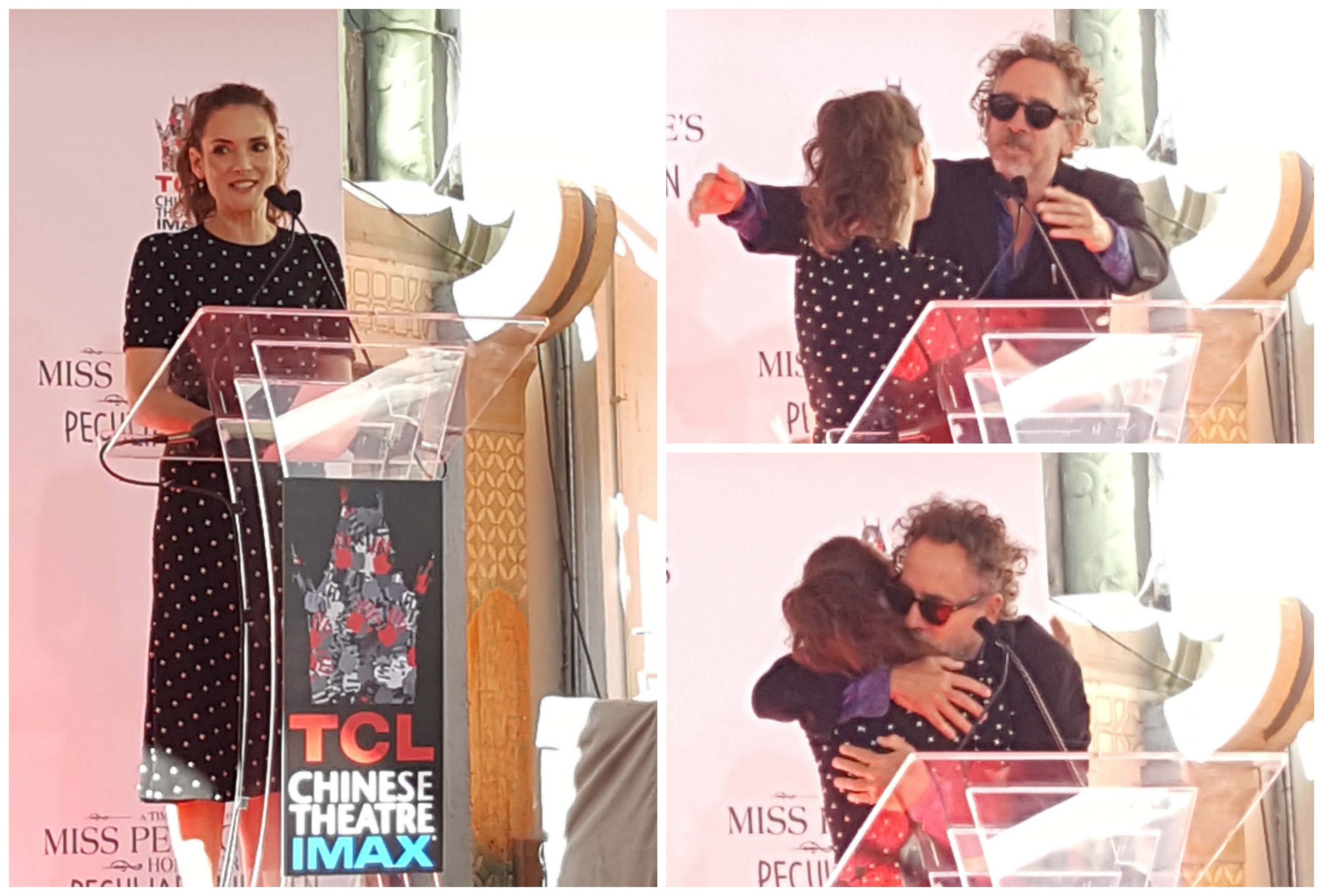 Then Tim Burton took the stage and shared his story and his journey of how he got to where he is today. His love for his work  shined through. Next he had some help getting his hand and footprints set and posed for photos for the media.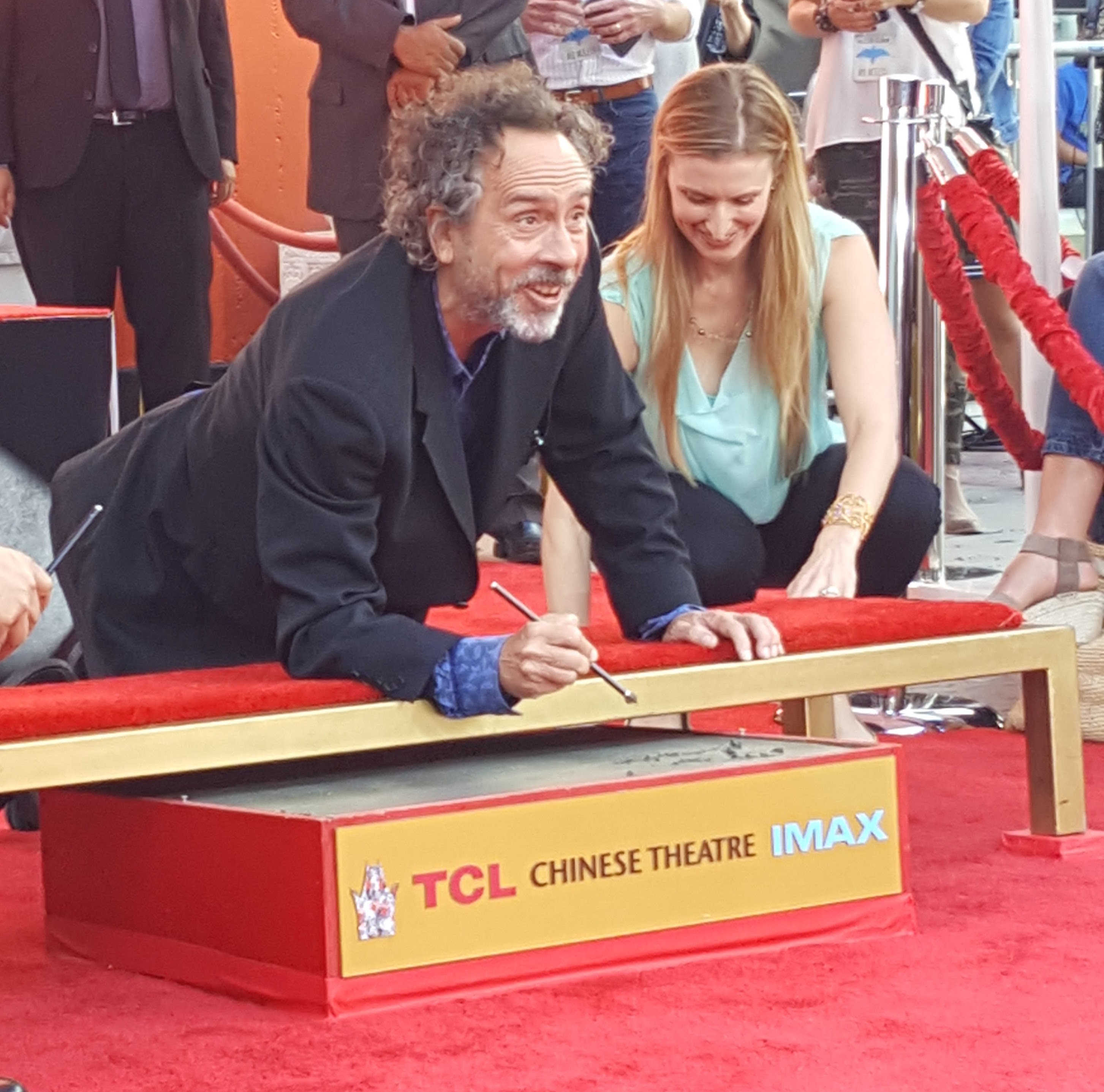 Signing his name in the cement at the hand and footprint ceremony at the TCL Chinese Theatre!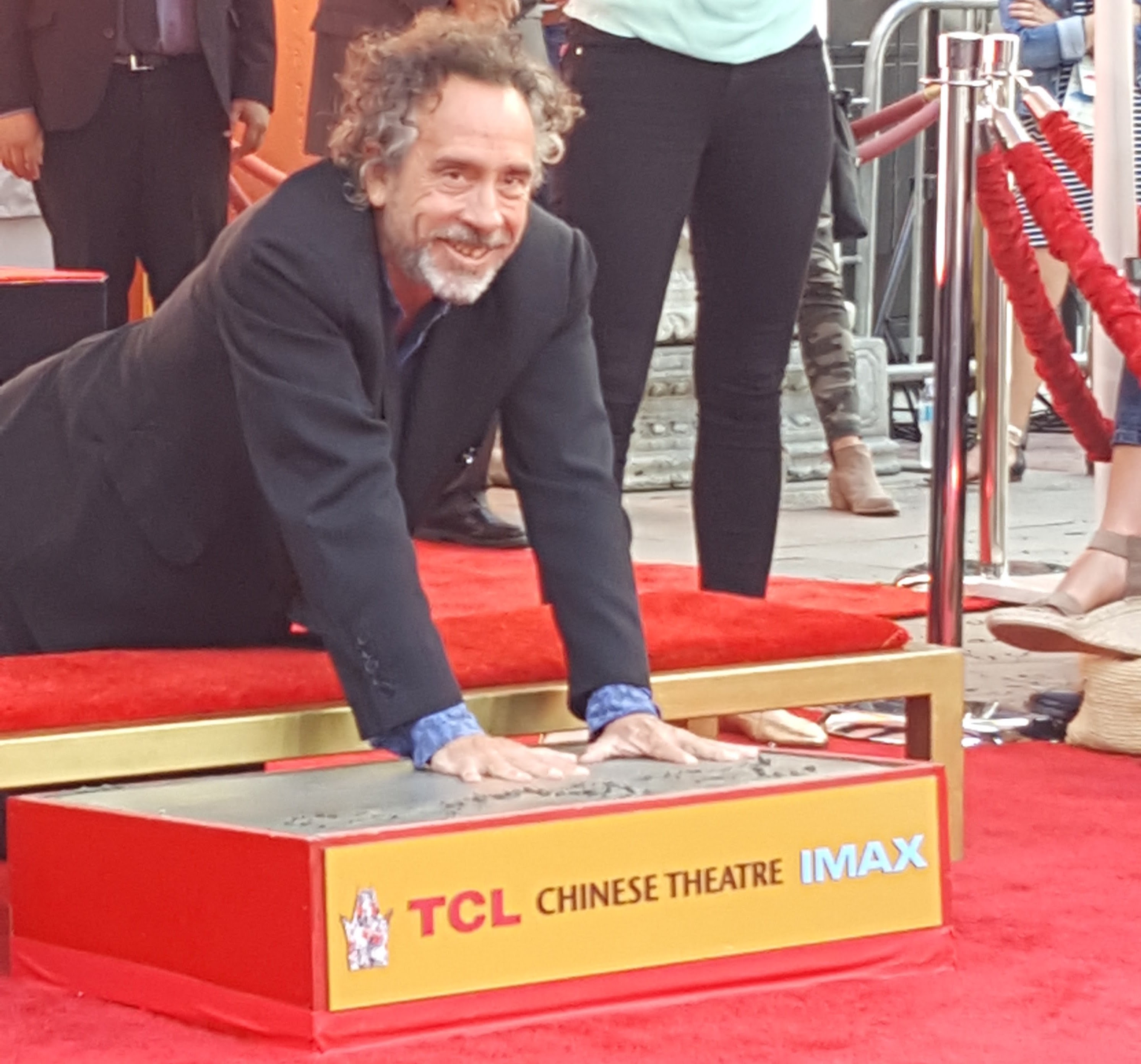 Smiling for us all while his handprints set in the cement. 🙂