See's Candies Opens First Concept Store at Tustin Marketplace!
By Melody & Erin
Everyone knows with See's Candies you are going to get great candy in every single bite.
When I was first invited to the 'See's Candies- Chocolate and Wine Tasting Night' I was thinking… Did I just win the lottery?? What more could a girl want than to mingle, midweek amongst chocolate royalty (Brad Kinstler, the President of See's was there) while indulging in savory chocolates and delicious wine? This event was to celebrate the grand opening of the first ever See's high volume concept store and it did not disappoint! We even recieved an amazing bag of chocolates and swag to enjoy at home (see pic at the end of this post, if you want to see all of those goodies!) =)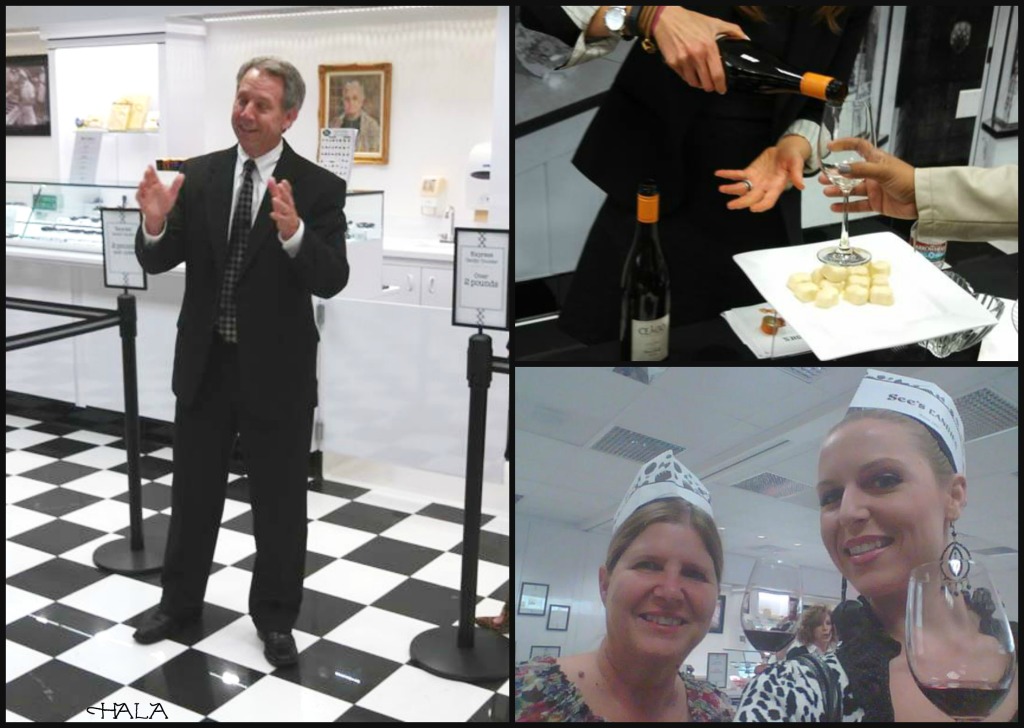 The first thing you notice when you walk in to this brand new spacious shop is the smell. A rich warm chocolate aroma that fills the air and wraps itself around you like a hug. It smelled absolutely amazing in there! Sorry, I'm getting side tracked. I can't focus when there's chocolate around. Not only was the store a feast for your taste buds, but it was a feast for your eyes as well. This store contained an extremely easy to find what you're looking for shelving layout, the simple black and white checkered motif floor inspired by Mary See's own kitchen floor, and a floor to ceiling wallpaper print of an old time See's Candies shop that invokes you with a sense of nostalgia.