Carmel by the Sea: a Foodie Paradise
By Erin
*I traveled with a group of talented writers to Central California. We spent a few days in Carmel by the Sea, the Carmel Valley and Monterey for #LLBlogNotaConf.*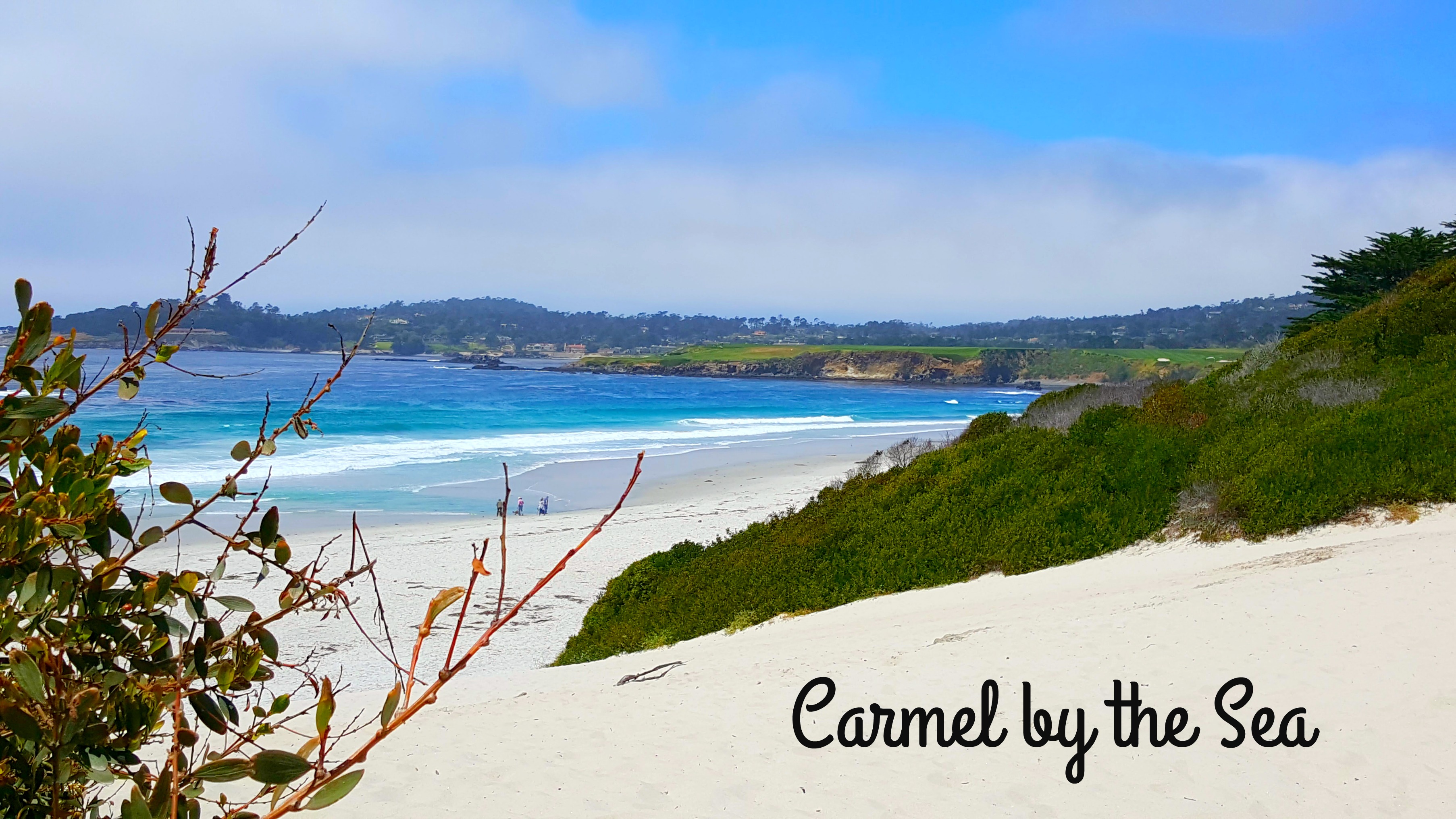 Taking a vacation up the Central Coast in California is one of my all time favorite destinations. Enjoying family vacations in this part of California has always been a favorite. So much so I have been there countless times again and again on my own with friends as an adult. When I heard that there was a trip being planned to head up this way with some of my favorite writers and fellow foodie friends for LLBlogNotAConf, I could not pass the opportunity up.
Carmel by the Sea
Carmel-by-the-Sea is a beautiful little European-styled village, sitting above a picturesque white-sand beach that has inspired artists, sparked romances, and attracted celebrities for decades with its charm. One of the top-10 destinations in the U.S. year after year, Carmel-by-the-Sea is a place you will want to vacation at too. Everything is within walking distance from your adorable hotel or inn. Activities range from the performing arts and cultural activities to hundreds of Carmel shops, restaurants, wine tasting, art galleries, and so much more, with tons of other options nearby as well. Food is a huge part of traveling for me, so I will share some of my favorite spots with you here and in the surrounding areas nearby.
Right now the city is in the midst of their Centennial Celebration, with lots of events all year-long culminating in a special parade on October 29th. You can find a list of upcoming events here.
Now, on to the FOOD right? Here are some of my top picks for places to stop along your drive up to Carmel from Southern California and while you are in and around Carmel.
The Apple Farm
A childhood favorite of mine, I always have to stop at The Apple Farm in San Luis Obispo for breakfast on my way through the Central Coast cities. Not only is the food amazing, but so is the atmosphere. There are so many things to see, you will want to make sure to leave a little time to wander around a bit before or after your meal here.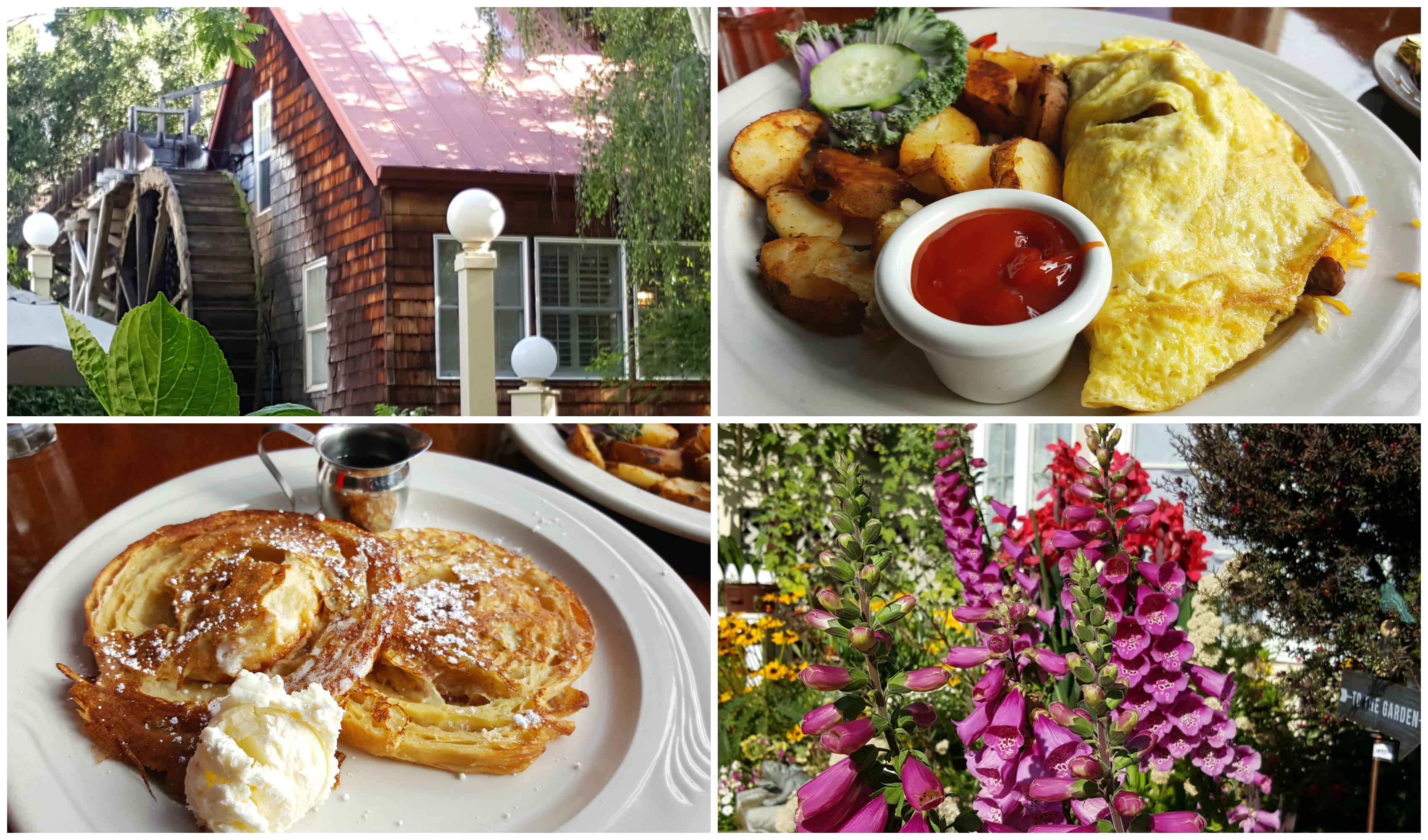 Jocko's Steak House
If you LOVE steak as much as I do, then you MUST stop here on either your way to or from Carmel (or both if possible!) Located in Nipomo, CA they serve some of the most delicious steak around for a very unbelievable price; $24 for the Small Spencer (ribeye) pictured below, which was more than I could eat by myself. There was so much food with dinner.  The steak was perfectly done, the pinquito beans were amazing, and the garlic bread was super garlicky.  It also comes with a baked potato, salad, a relish tray that has a bunch of pepperoncini and sweet cherry peppers, dessert and coffee.  Some of my favorite stuff, all included in one price. Such a crazy good deal right?
You don't eat here for the ambience – that leaves much to be desired. It's pretty plain and simple. You walk in to see a variety of animal heads plastered all over the walls and then walk into a very non-descript dining room. You come here for the food. It gets insanely busy here (since it's that good) so it is best to make a reservation in advance if you know you will be coming up this way.

Wine Tasting
If you're  looking for a little wine-tasting before your meal, or you want to spend a relaxing afternoon strolling around town while sipping on some wine, make sure to get yourself a Wine Tasting Passport (The passport costs $65 and is a $90 value)! Sip and savor some wine in one of the many super friendly and pet-friendly tasting rooms. With your Passport you get 9 tasting tickets, so you will get to sample a wide variety of wine from many different tasting rooms.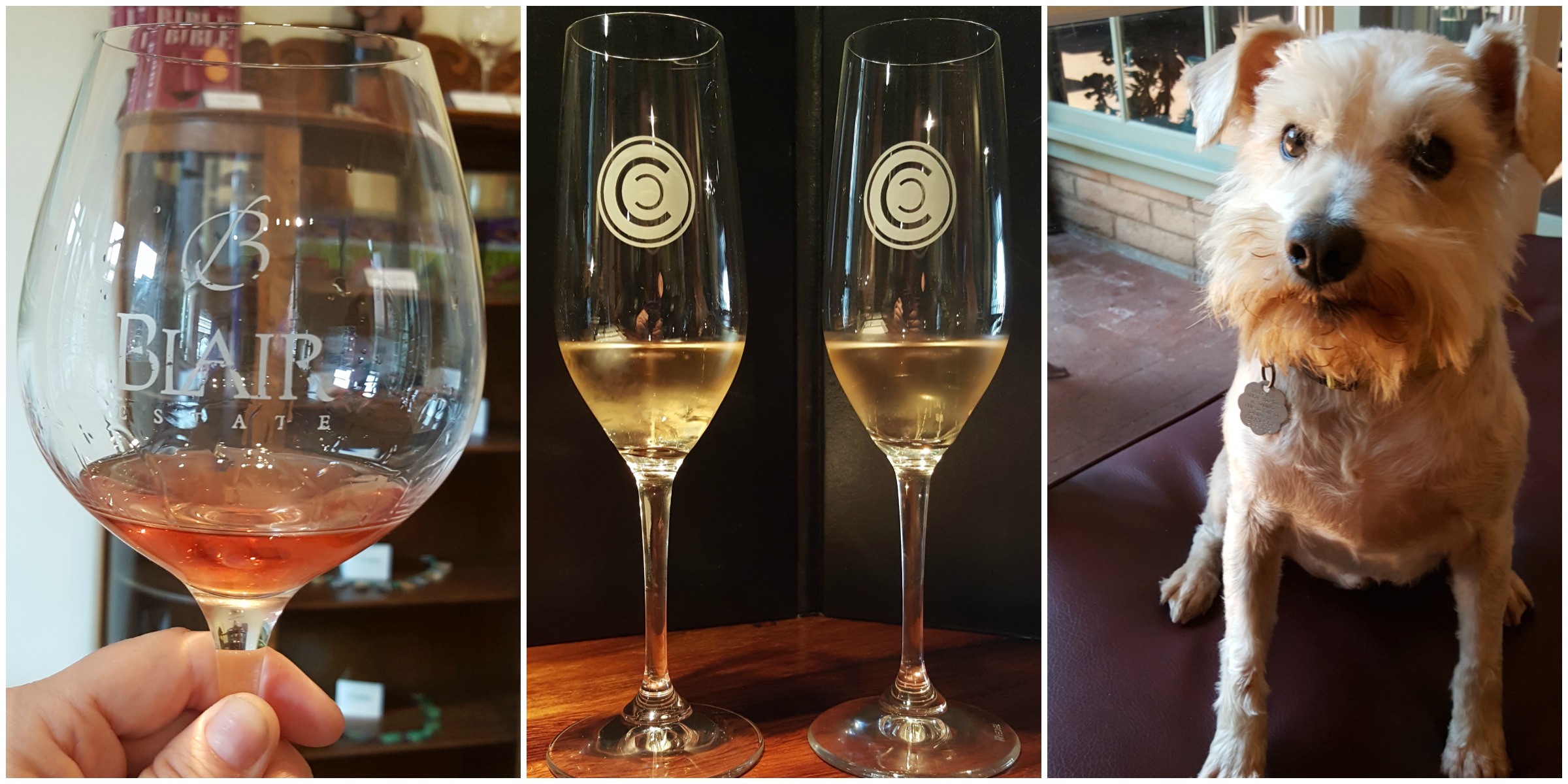 Carmel Belle
Once you have made it to Carmel and you're ready to have an amazingly delicious lunch (or breakfast or dinner) then make your way over here! We joined our group here for lunch after doing a little bit of wine tasting, and it really hit the spot. From salads, soups, to sandwiches and comfort foods, you are sure to find something that will make your taste buds happy. I tried the Mozzarella and Prosciutto La Quercia Sandwich with Tomato Bisque soup, both were delicious and very satisfying. Their soups are made by scratch daily. And dessert?  Carmel Belle has plenty of options to make your sweet tooth happy too. 🙂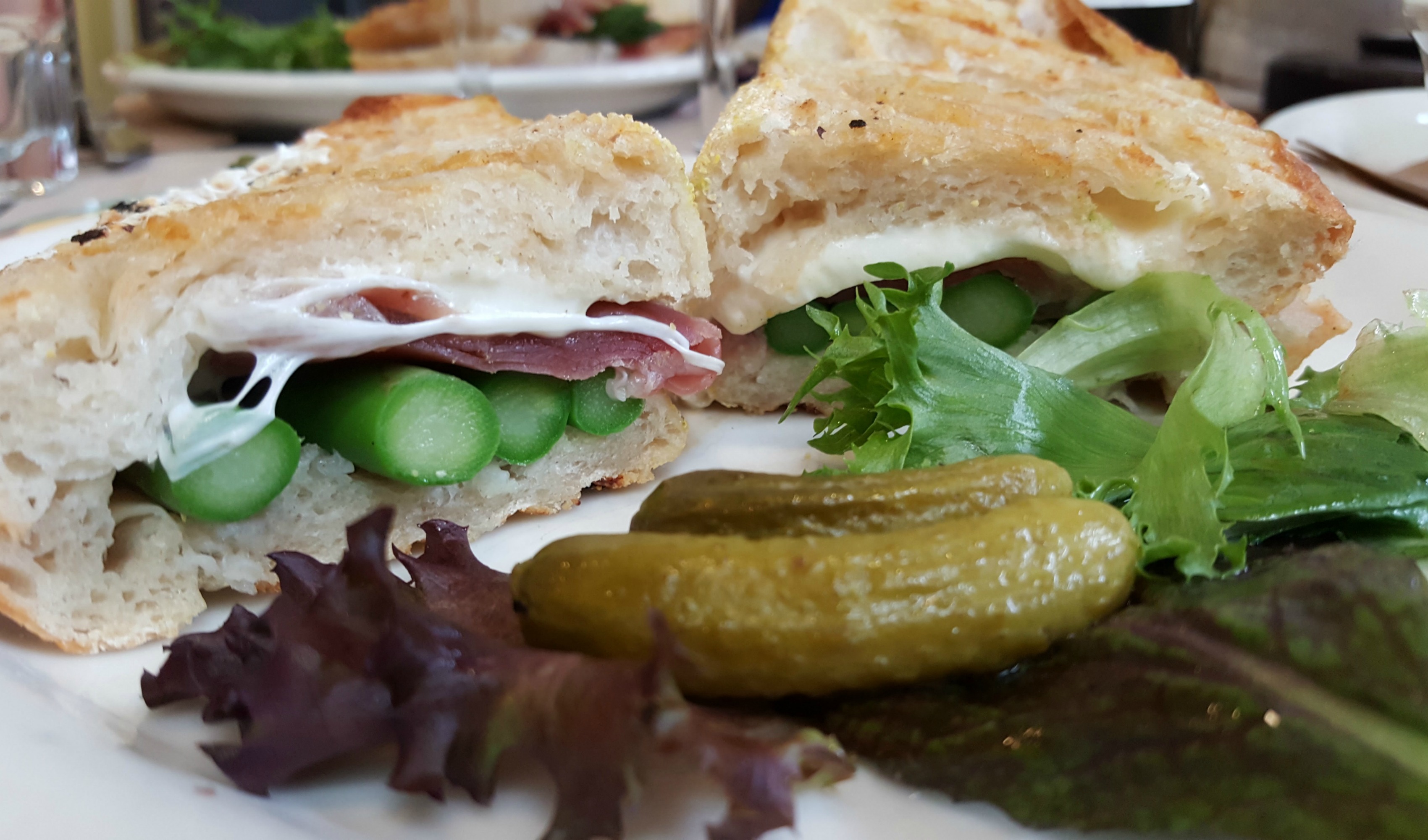 Mozzarella and Prosciutto La Quercia Sandwich with vegetables on country toast.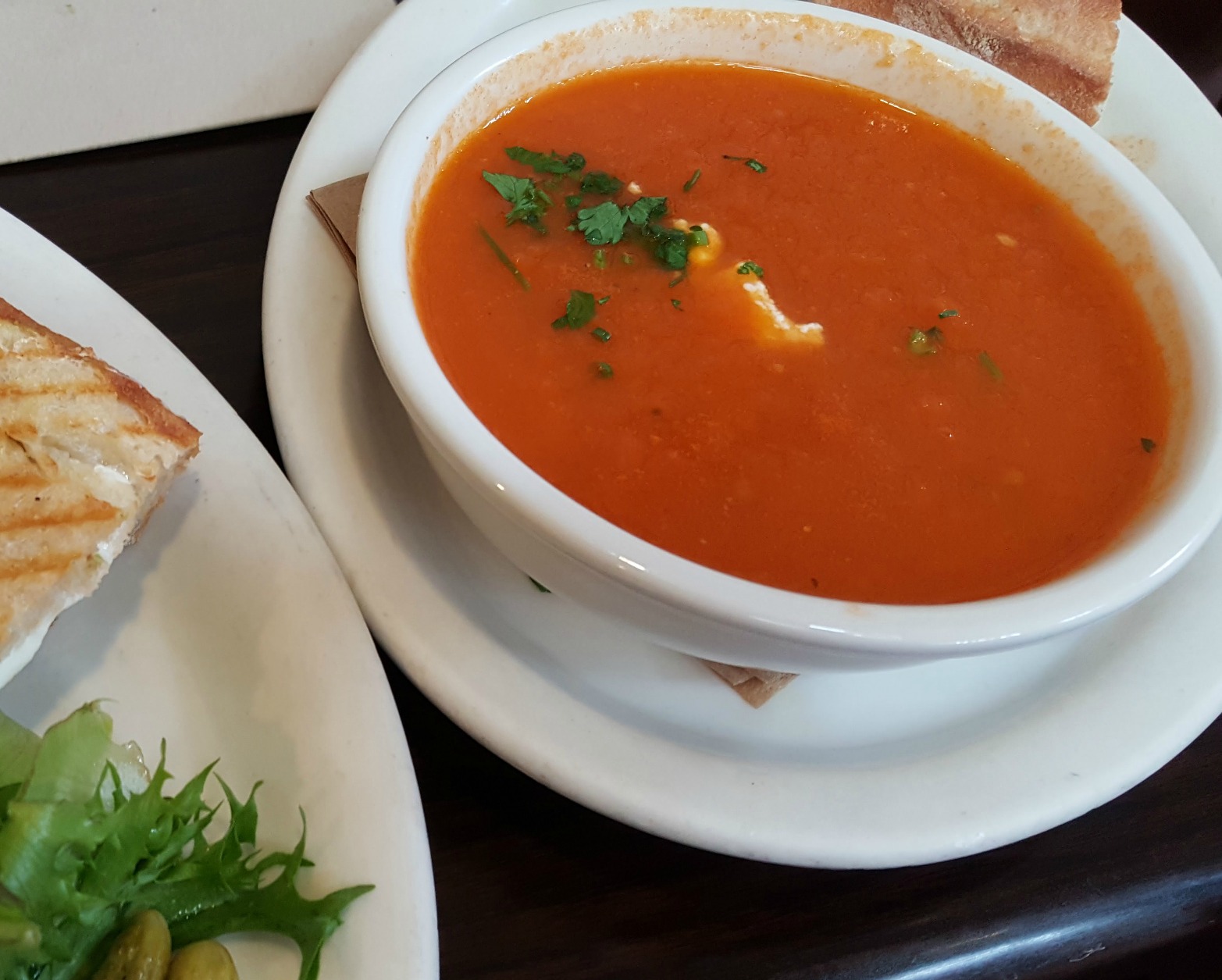 Scrumptious made from scratch Tomato Bisque Soup.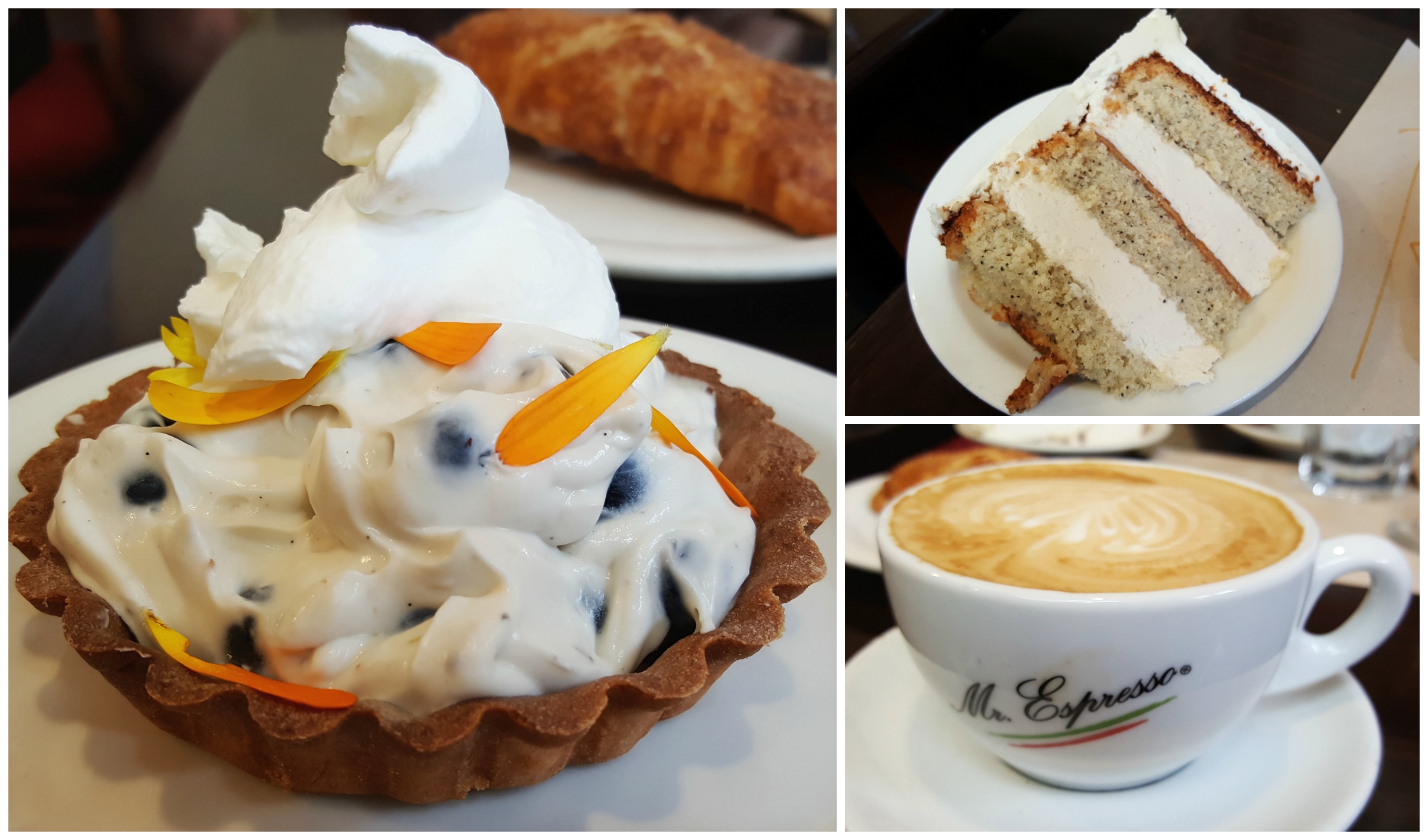 An assortment of delectable desserts to choose from. I'm in heaven! 🙂