Captain America: Civil War is Here!
By Erin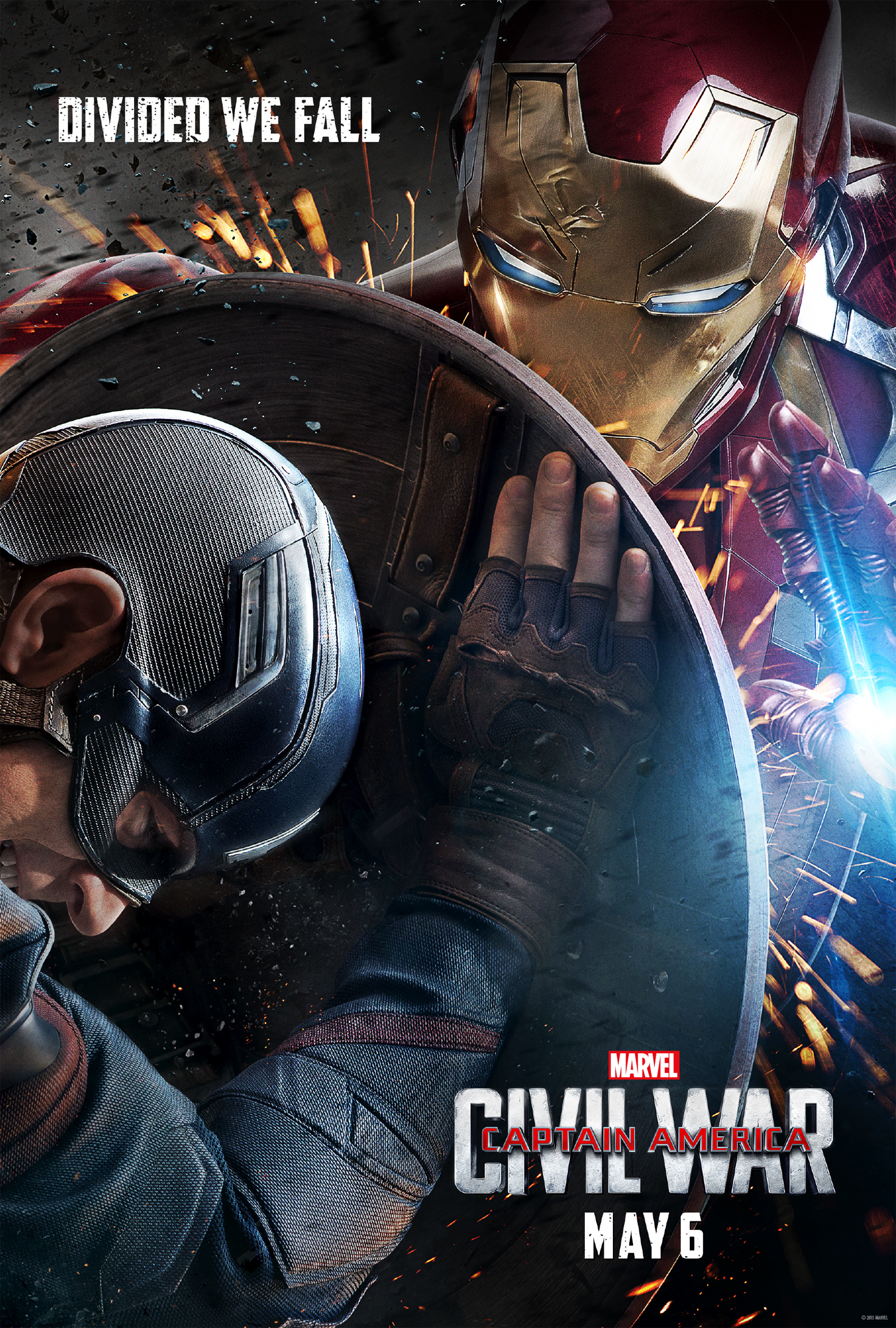 Super hero fans, the wait is over! Marvel's CAPTAIN AMERICA: CIVIL WAR is now playing in theatres everywhere! This is a movie that the whole family will love – and make sure you sit through the entire end credits so you don't miss a thing! 😉 Being that Sunday is Mother's Day, it would make for the perfect mother's day present for all of the Marvel moms out there. There is also quite a bit of Girl Power in this one, the girls kick some major butt, which is really awesome to see. Have you decided yet if you are Team Cap or Team Iron Man? This is one action packed film you won't want to miss.
Captain America: Civil War starts off in a situation that is suggesting the "new normal" for Captain America and company. The Avengers team that was assembled at the end of Age of Ultron is stationed in Nigeria, where they're forced to prevent a threat from stealing a biological weapon. When the government sets up a governing body to oversee the Avengers, the team splinters into two camps—one led by Steve Rogers and his desire for the Avengers to remain free to defend humanity without government interference, and the other following Tony Stark's surprising decision to support government oversight and accountability.
I don't want to give anything away to spoil the fun, so I will leave you with some fun facts about the film to get you even more excited to go out and see this wonder of a film.
• To bring "Captain America: Civil War" to the big screen, the filmmakers had to figure out which Avengers would side with Team Cap and which ones would ally with Team Iron Man. After careful consideration, the filmmakers decided on a split of characters that would find Sam Wilson, Bucky Barnes, Hawkeye, Ant-Man and Scarlet Witch following Captain America, with Black Widow, War Machine, Vision and Black Panther following Tony Stark.
• With the "Captain America: Civil War" story taking place all over the world, the production would find itself based in familiar territory, anchoring at Pinewood Atlanta Studios with various units shooting in Germany, Austria, Iceland, Puerto Rico, Indonesia, Brazil and the United Kingdom during the film's production schedule.
• On June 18, 2015, the first scenes of the historic Civil War mash-up began shooting, pitting the Avengers against each other with teams led by Captain America and Tony Stark. Filmmakers nick-named the classic battle the "Splash Panel," because it was like a double-panel illustration in a comic book. The "Splash Panel" is one of Marvel's most epic scenes with the most interaction ever seen in a Marvel film. The sequence was shot on IMAX cameras to give fans an unforgettable immersive experience.
• One of the most advanced automobiles in the world is featured, which T'Challa/Black Panther drives. They turned to Audi, who provided the production with their newest hi-tech concept car for the shoot. The stunning car has all the newest technology that Audi has but it has never been put into production. Keep an eye out for it in the movie—you won't see it anywhere else.
• A new Super Hero is introduced to the Marvel Cinematic Universe in "Captain America: Civil War"—T'Challa, the Black Panther, played by Chadwick Boseman. The highly anticipated character comes in not agreeing with either side in the Civil War because he has his own agenda. Black Panther will feature in his own standalone film in 2018.
• Captain America's fighting style is based in old-school martial arts like Judo, Karate, Tae Kwan Do and Aikido. However, Black Panther, one of the best martial artists in the Marvel Universe, has more of a flowing martial arts style based on Capoeira, which is a form of Brazilian martial arts that combines acrobatics, dance and music. There is also a Chinese influence in his style with the use of Kung Fu.
• The Black Panther costume was carefully designed to incorporate a panther, cat-like vibe with African aspects in the embellishments. With minimalist shoes that add a stealth element and root the costume to the ground, it also has a ninja feel.
• Hawkeye has some new weapons!!! Including a collapsible baton for close-in fighting. His iconic bow has undergone some modifications as well. It is now left-handed, lighter in weight and easier to handle. He also sports a different look, with a fullsleeved jacket instead of a vest, as well as a return to the more traditional purple color.
• Brock Rumlow/Crossbones, played by Frank Grillo, has new jackhammer-type gauntlets that amplify the power of his punches.