Party Like a Mother with Bad Moms
By Erin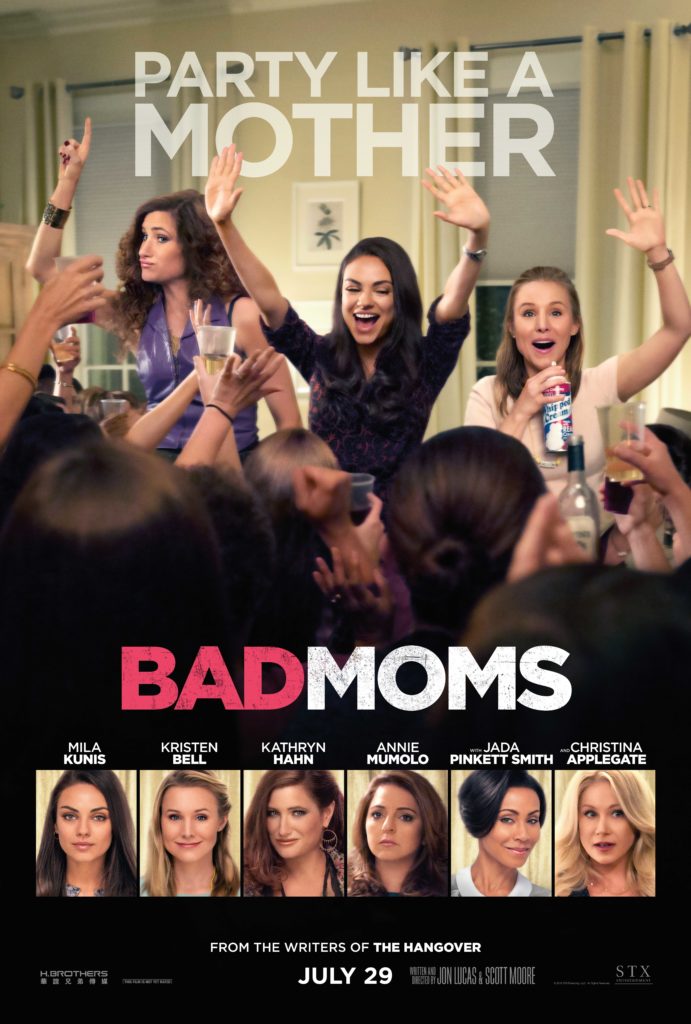 Party Like a Mother…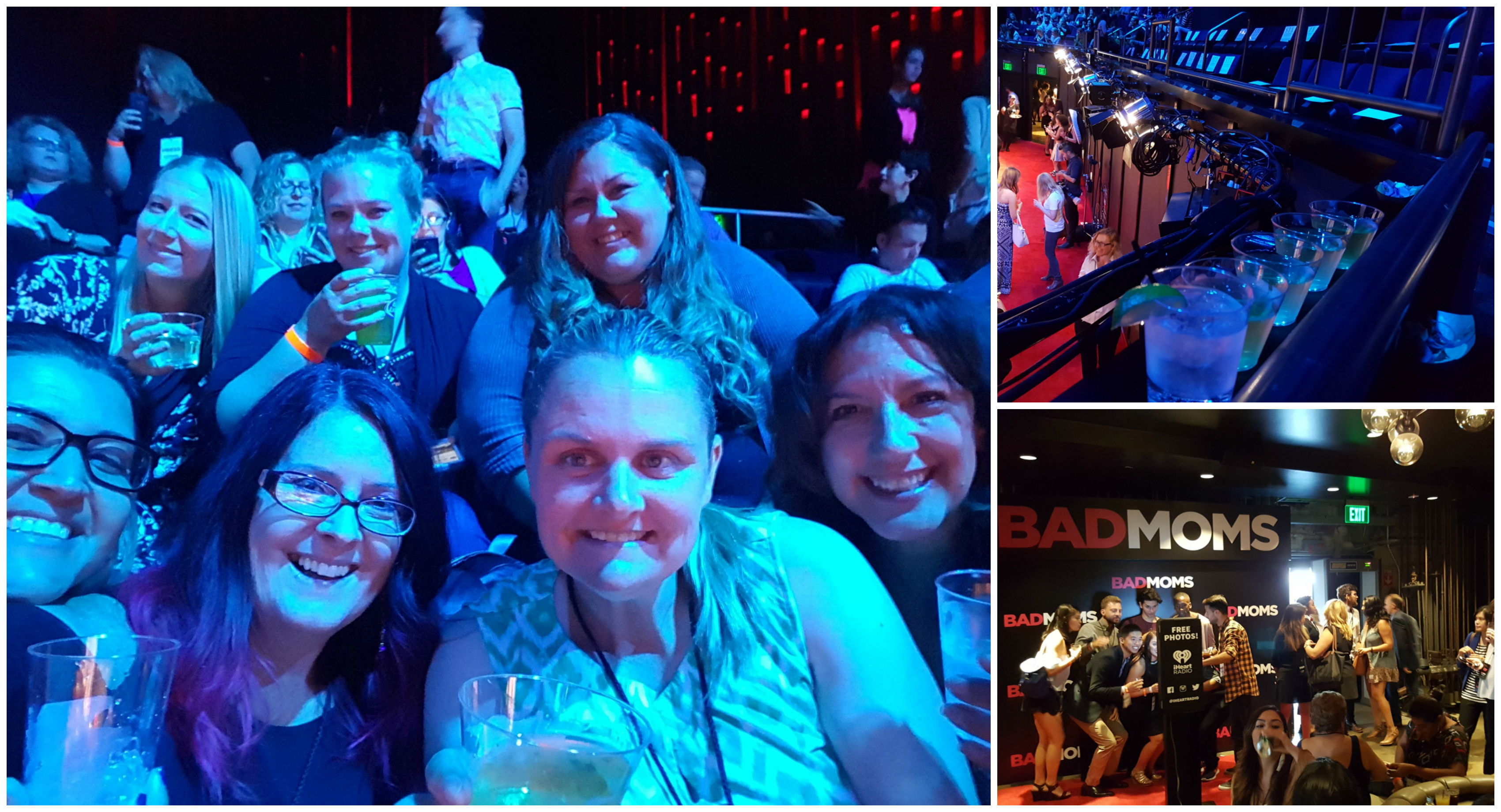 A couple of weeks ago I was invited to a press junket for the Bad Moms movie that was hosted by STX Entertainment. The grand event all started on a Thursday evening at the iHeartRadio Theater located in Burbank, CA. After finding some of my friends who are also fabulous bloggers, we stepped out onto the red carpet. We thought we were simply attending a fun cocktail party followed by a screening of Bad Moms. The drinks were flowing all around (and NO those aren't all my drinks above. I had some help there! I just thought it made for a great photo!) along with lots of delicious food to choose from. Once we were seated with our drinks, candy and popcorn; Ellen K of KOST radio station walked out on stage and announced a few surprises to us. First she made the announcement that the entire cast of Bad Moms was in attendance and that Flo-Rida was here to perform for us, and boy does he know how to put on a show! The movie was amazingly funny and I haven't laughed that much in a long time. You will want to grab all of your girlfriends and have your own "Bad Moms" night out!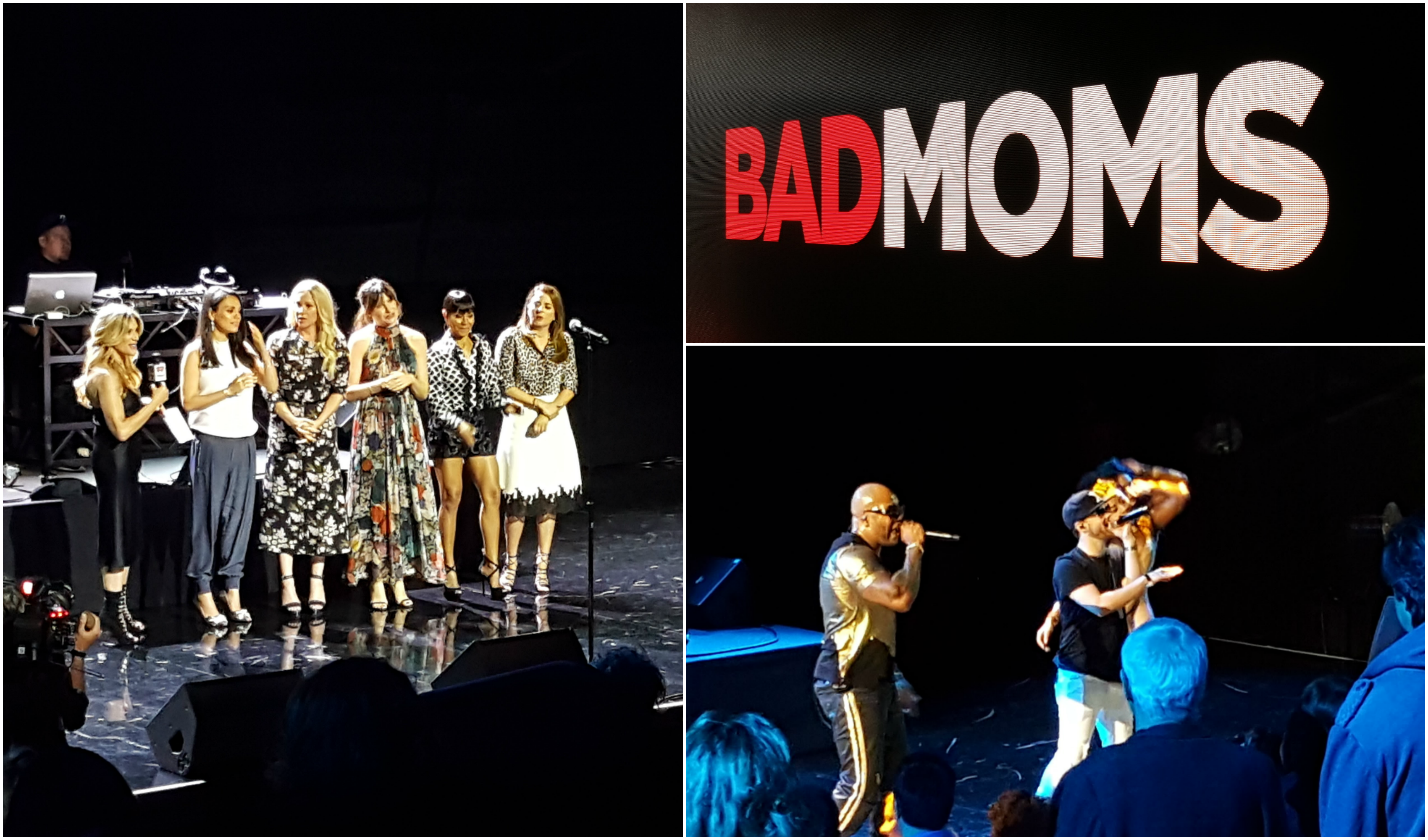 About Bad Moms
Whether you are a mom, know a mom, have a mom, want to be a mom; this is a film we can all relate to.
In this new comedy from the grateful husbands and devoted fathers who wrote The Hangover, Amy has a seemingly perfect life – a great marriage, over-achieving kids, beautiful home and a career. However she's over-worked, over-committed and exhausted to the point that she's about to snap.
Fed up, she joins forces with two other over-stressed moms on a quest to liberate themselves from conventional responsibilities – going on a wild, un-mom-like binge of long overdue freedom, fun and self-indulgence – putting them on a collision course with PTA Queen Bee Gwendolyn and her clique of devoted perfect moms.
Cast: Mila Kunis, Kristen Bell, Kathryn Hahn, Jay Hernandez, Clark Duke, Annie Mumolo,  Jada Pinkett Smith and Christina Applegate.
Studio: STX Entertainment
Genre: Comedy
Writers/Directors: Jon Lucas & Scott Moore
Producers: Suzanne Todd & Bill Block
A "Bad Moms" Day Out!
The next morning we headed over to the SLS hotel in Beverly Hills where we were treated to a very special Bad Moms Day! Starting with Spa services at Ciel Spa, followed by the beauty bar where we could get hair and make-up done, mini massages by Zeel, mimosas and great food were served all day long before interviewing the cast of the movie.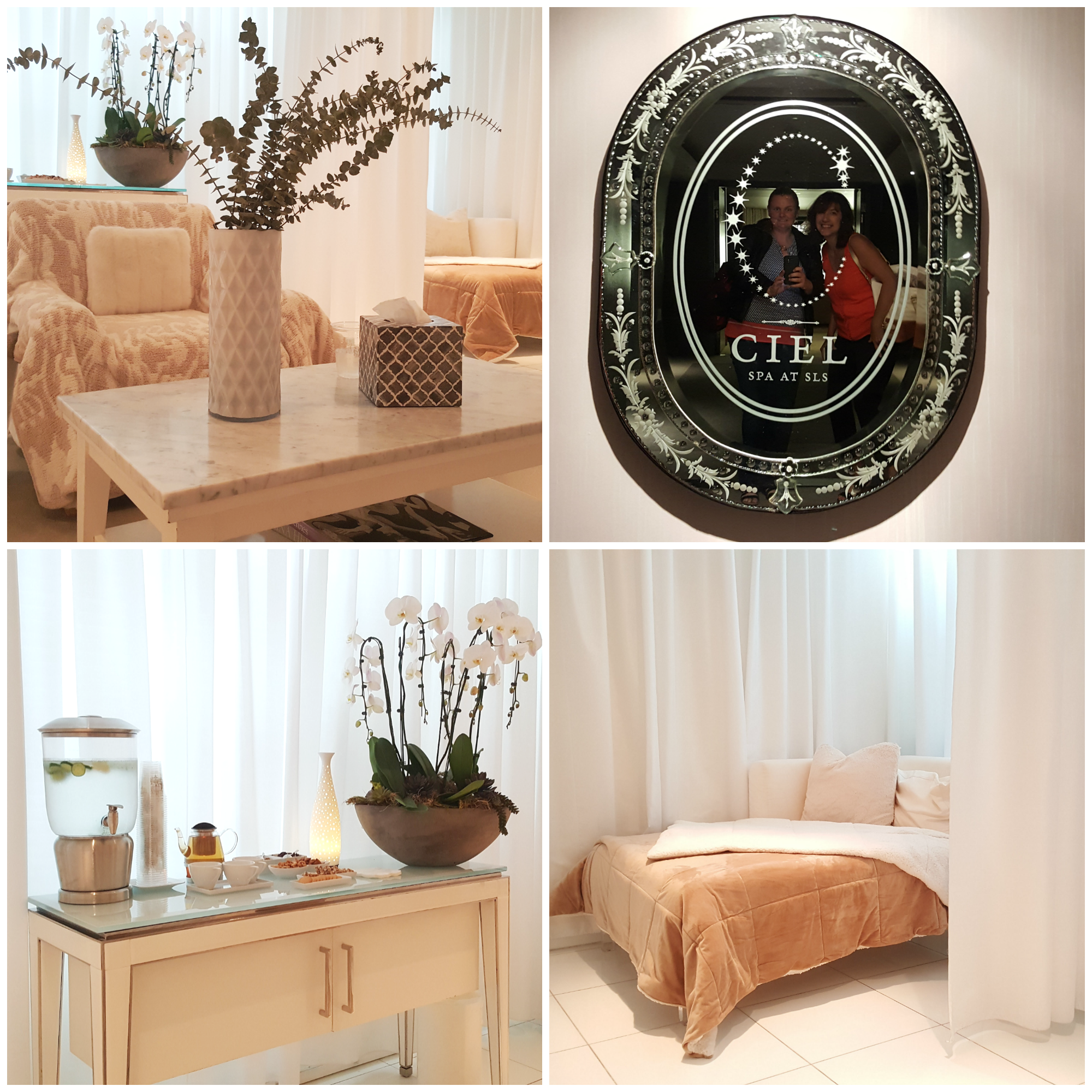 If you have not yet been to Ciel Spa at SLS Hotel, you need to put this spa on your list of places to go to. I had a facial and it was glorious. I heard their massages, manicures and pedicures were also equally amazing. There is also a beautiful lounge to relax in before and after services where you can get a bite to eat, drink some tea and just chill by yourself or hang out with friends.