Disney's Frozen: The Songs CD & Giveaway is Here!
By Erin
*Many Thanks to Disney and Entertainment New Media Network for sponsoring this post. I received a copy of the Frozen CD as a member of Entertainment New Media Network for review purposes. All opinions are my own.*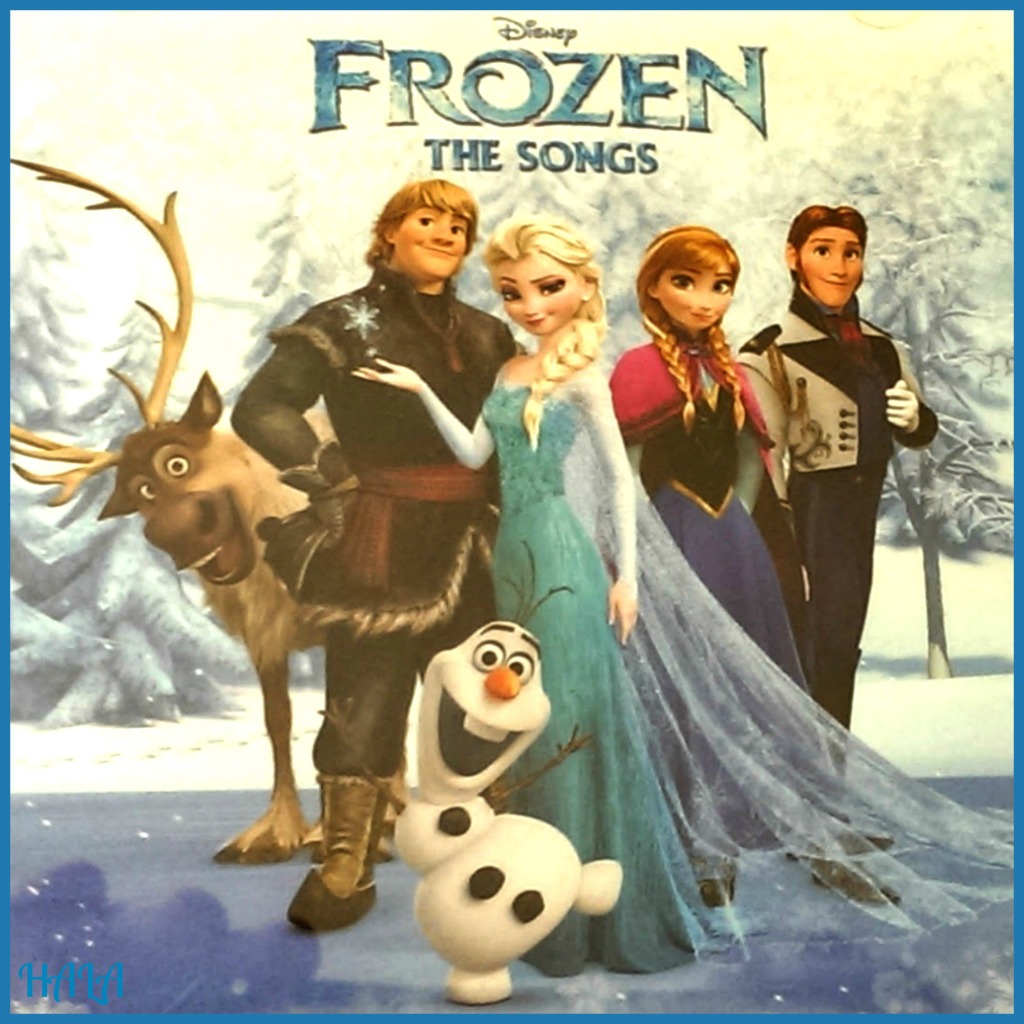 The movie Frozen, that stole America's heart by storm; with its witty and charming characters as well as its catchy tunes, now has something more for us to love. Today, on September 30th, Walt Disney Records released Frozen: The Songs featuring all 10 songs from the Oscar ®-winning film, a vinyl edition and a Spanish language version Frozen Canciones de Una Aventura Congelada, PLUS the digital score album from composer Christophe Beck. The specially priced Songs CD also includes a fold-out poster and stickers. I was lucky enough to score a copy from Disney in order to bring you these pictures of what you can expect from your copy of the CD and to giveaway 2 copies of this much sought after CD to two lucky readers! If you've been around here for awhile, you know I love love LOVE anything Disney! So read-on to see below how to enter for your chance to win one of these!
The Frozen soundtrack has frozen its competition as it is the top-selling album of 2014 and spent 33 consecutive weeks in the top 5 on the Billboard 200 chart, including 13 consecutive weeks at No. 1. It is certified triple Platinum. Wow! That's not an easy feat!
Now, what about the CD? Take a look! Beautiful artwork, with the characters we have come to know and love from this adorable film, and of course all of our favorite tunes from the hit film.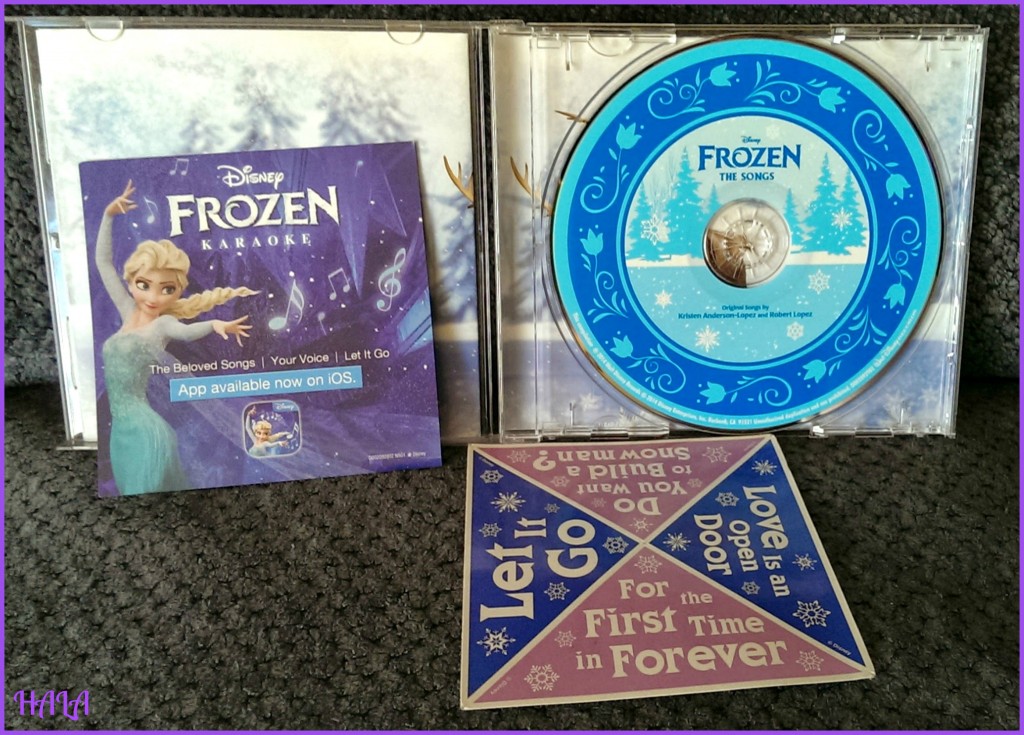 What's the best thing about the CD? Well, the SONGS of course! They're witty, catchy and ultimately, utterly predictable.  You can sense each musical number building from a mile away.  This also makes it the perfect soundtrack for Karaoke, and LOOK! Wouldn't you know it! They now have an App for that too! Frozen Karaoke! They really have thought of everything haven't they?
Then you have Kristen Bell and Idina Menzel. Those girls can sing! They are amazing with their sweet, angelic voices. I really hope when Frozen hits broadway, that these two get to reprise their respective roles in the theatrical version of Frozen. I'd be first in line to buy tickets for that! Elsa and Ana stole my heart on the big screen, I know they'd do the same on stage!
As a nice little surprise, Disney threw in these cute Frozen stickers with some of the song names on it. You will find these right inside the CD when you open it.