Cavalia's Odysseo: Galloping into our Hearts!
By Erin
Disclosure: I received media tickets to attend the VIP tweet night in Burbank. I was not compensated for this post, all thoughts and opinions are my own.
D you know anyone who loves or admires the beauty and free-spirit of the horse? If  you are as horse crazy and love horses as much as I do, then you'll want to go and see anything Cavalia does. Artistic director and creator Normand Latourelle has created another masterpiece with a dreamlike setting that mixes inspiring acrobatics and high-tech theatrical effects. Cavalia's "Odysseo" is an odyssey to different enchanting lands. It's like a Disney Movie, but even more magical with all the colors and dancing ponies that prance into your heart. The show opened in Burbank, on  February 27th,  2013 and runs until March 31st, 2013. I was ever so lucky to be invited out to their VIT (Very Important Tweep) Night on March 13th, 2013. You can bet I was beyond ecstatic to find out that after only dreaming of being able to go see this show, it was now becoming a reality, AND I was getting to go as a VIP? A week later, it still only seems like a dream! Lucky for me, I have many pictures (500ish)  from this magical night to show that indeed this most special night DID happen. 😉
Here is a mini version of our night, and what you can expect as a Rendez-Vous VIP with Cavalia!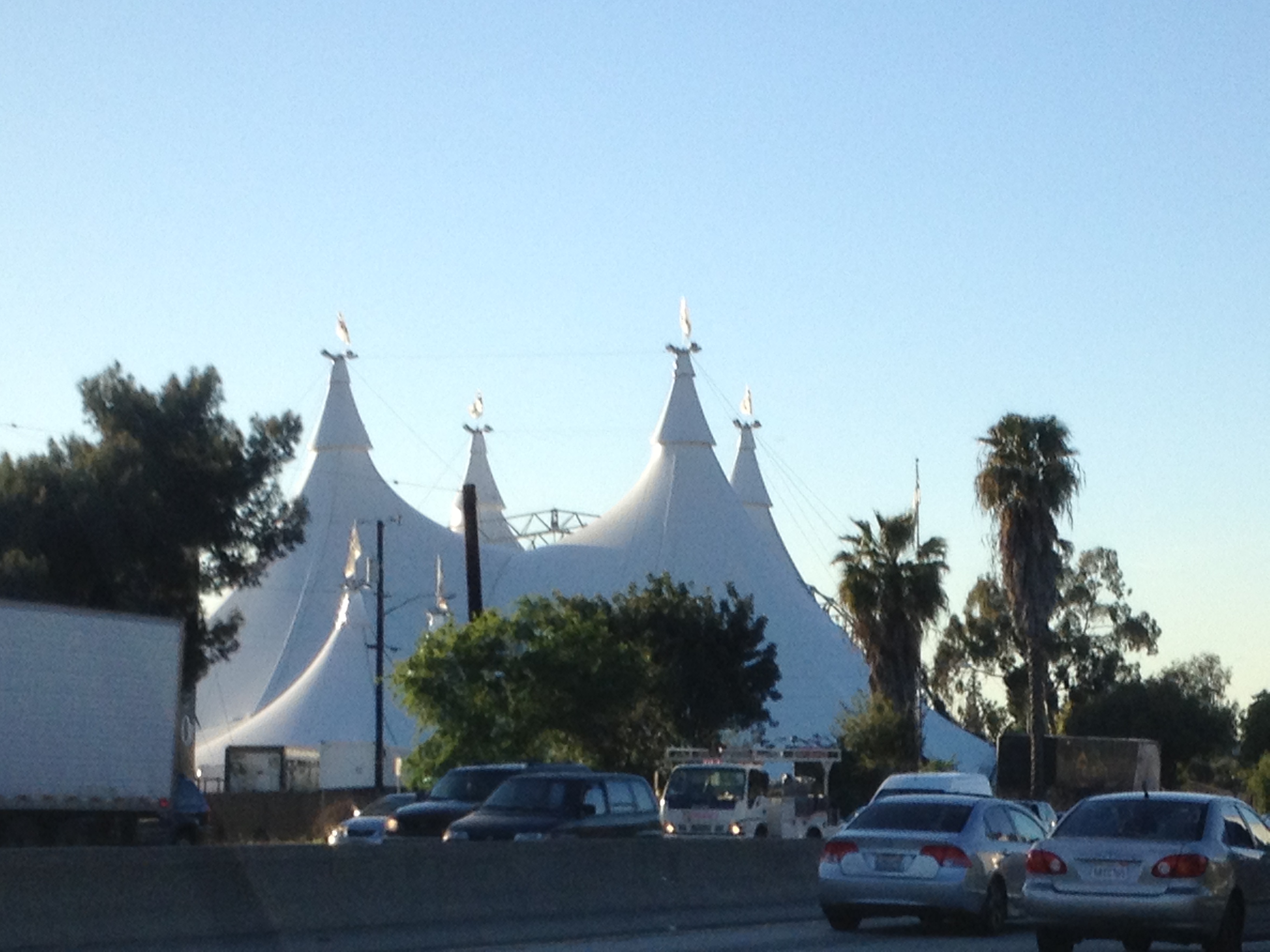 The 10-story, 110 foot tall White Big Top as seen from the 5 freeway in Burbank. We were so excited to see this, that we even missed our exit! Opps…