Northgate Market in Norwalk
By Erin
*Disclosure: This post is sponsored by Society Culinaria for Northgate Norwalk. All thoughts and opinions remain 100% my own.*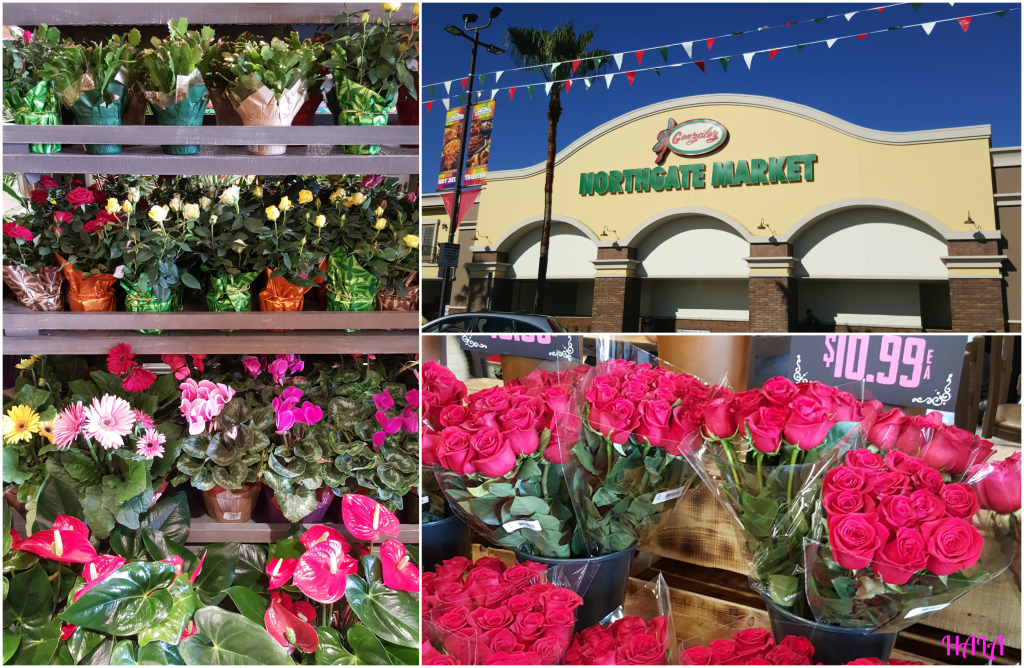 The Mercado Project is Northgate Supermarket's new shopping concept where the customer experiences a "mercado feel" throughout the store.  Northgate has recreated the individualized Mariscos stall, The Carniceria, Floreria, Lecheria, Panaderia and Coffee Shop for shoppers to enjoy, reminisce or experience for the first time. This was my first time to experience and enjoy this new mercado feel and I loved it. I was absolutely amazed at everything there was to choose from. I was like a kid in a candy store at this place, except on a much larger scale, and there was much more to choose from than just candy! Let me give you a little preview of what you have to look forward to when you get the chance to stop by for yourself… Be warned though… once you come here, you will be coming back often for more tasty treats! 😉
On our tour of Northgate Market, here were some of the highlights.
1.When you first walk into the store, one of the first things you will see is a fresh guacamole bar, where a woman is custom making guacamole just for you.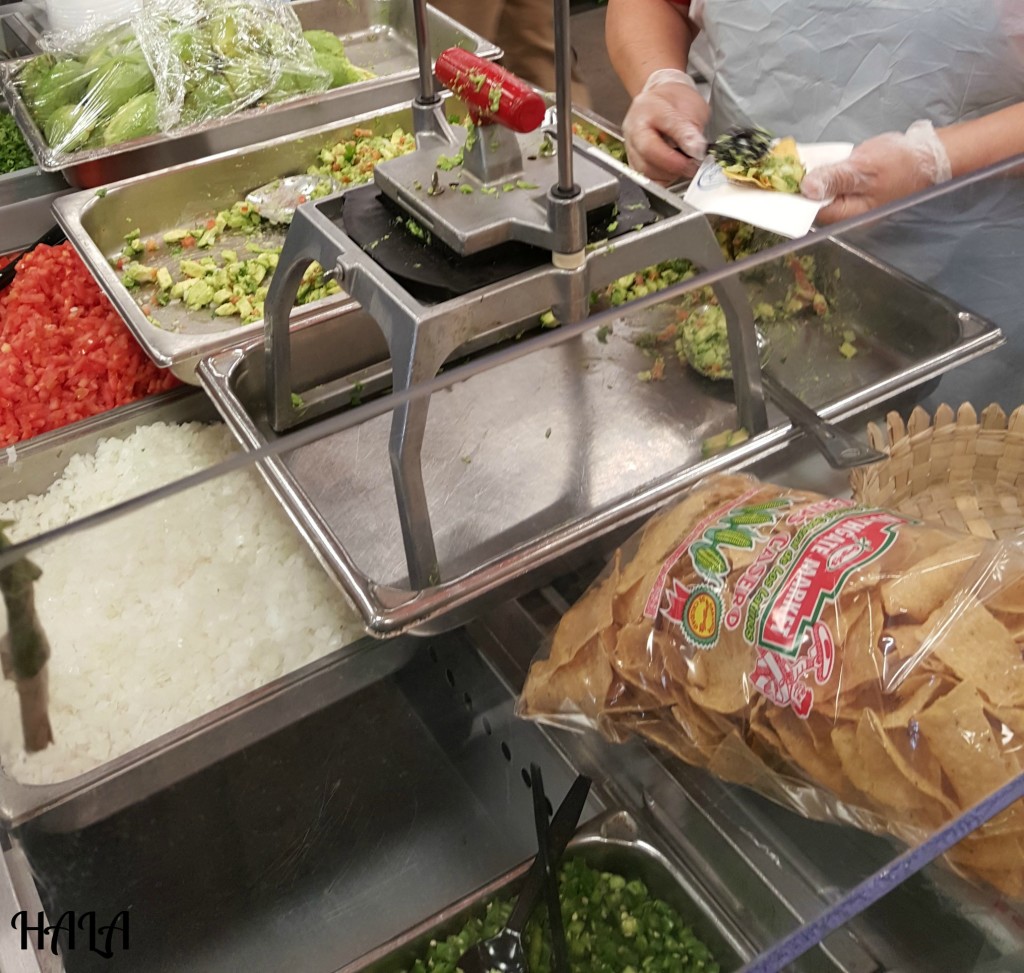 2. Aguas Frescas, Coffee, & Tea Bar. A tasty selection of daily made aguas frescas and other refreshing drink options.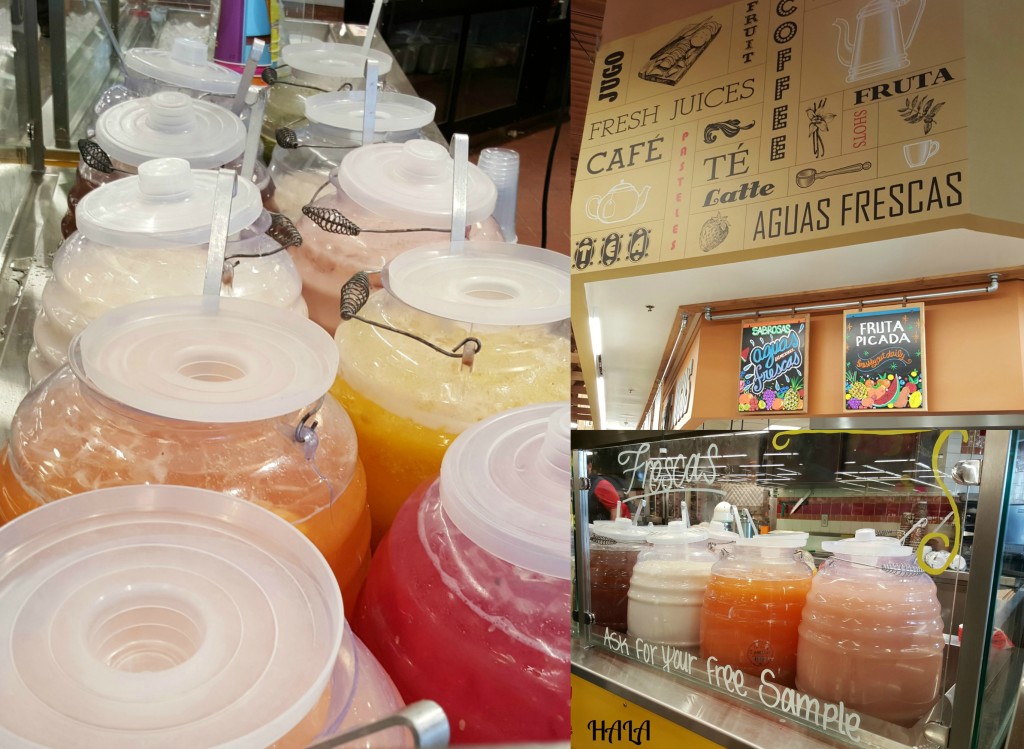 3. Grab & Go: A large selection of freshly made items for when you're in a hurry and need something quick. Items change daily and are always made fresh! Salads, Tamales, Sushi, Ceviche, brightly colored glelatinas, arroz con leche and other tasty delights can be found here.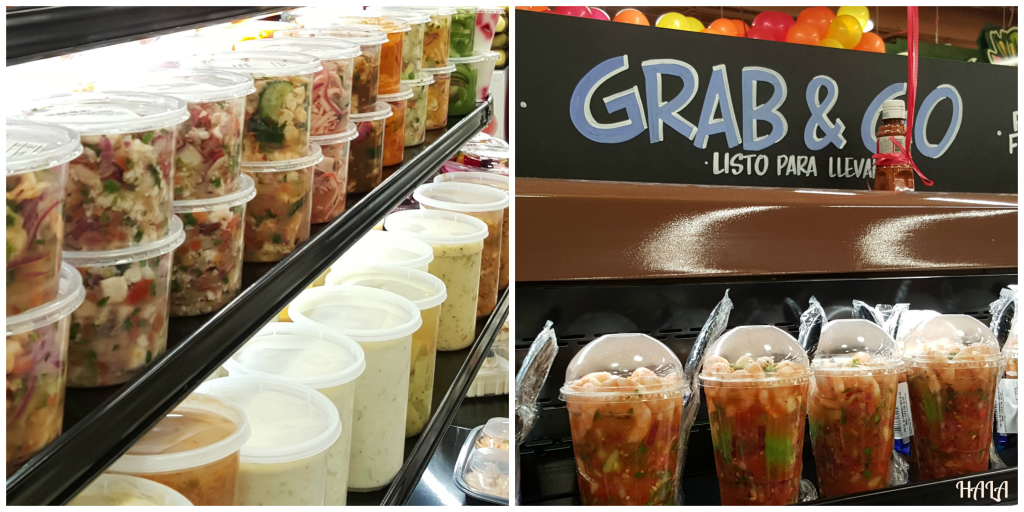 4. An Empanada Bar- Lots of different flavors of empanadas where a native Argentinian is making them fresh in house.