Zootopia's Wild Premiere!
By Erin
*I attended the Red Carpet Premiere as a guest of Disney, all thoughts and opinions remain my own!*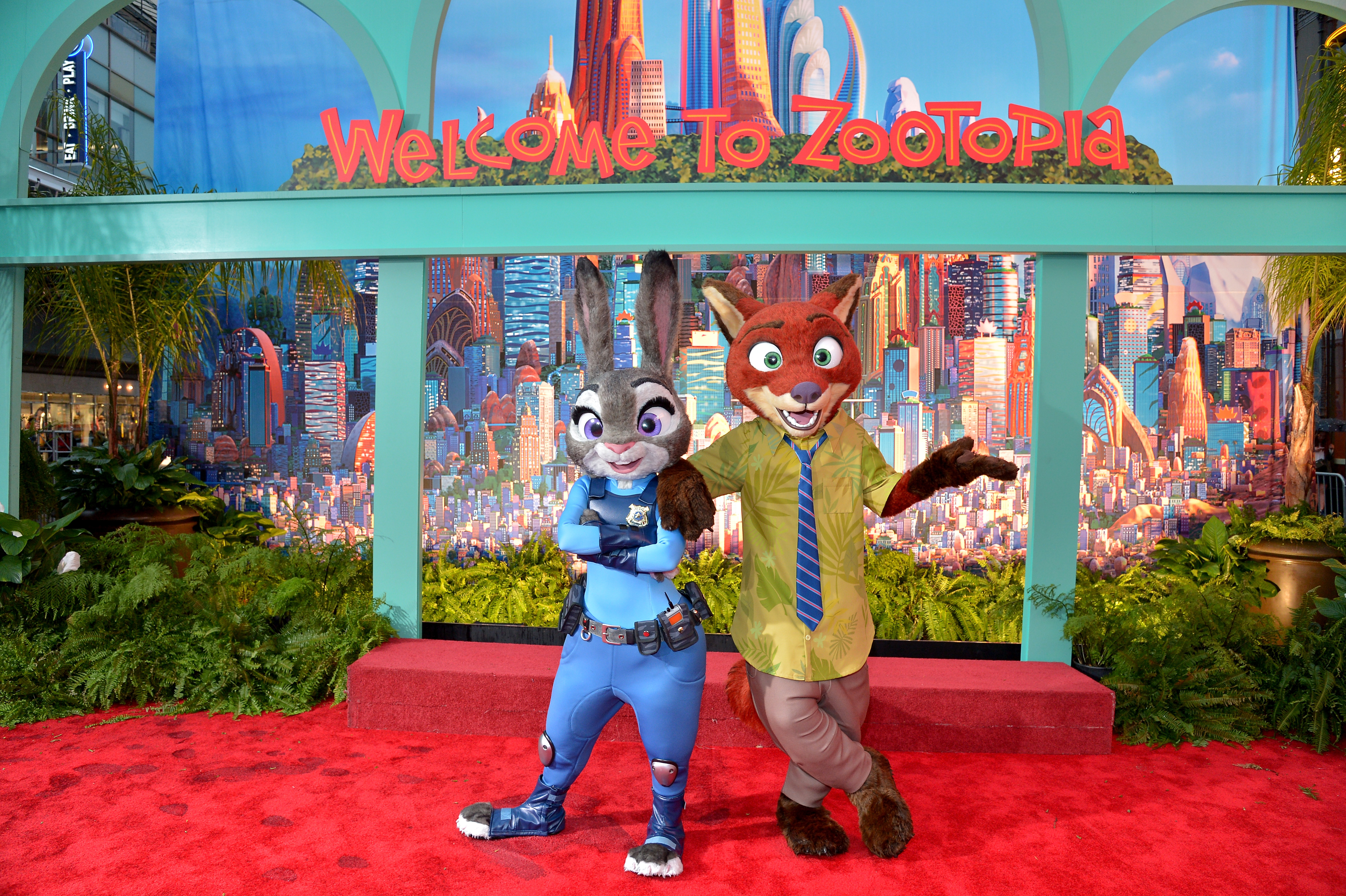 Judy Hopps and Nick Wilde pose during the Los Angeles premiere of Walt Disney Animation Studios' "Zootopia" on February 17, 2016 in Hollywood, California. *Photo by Charley Gallay/Getty Images for Disney.*
Zootopia is out in theaters everywhere today! In the land of Zootopia, anyone can be anything and Walt Disney Animation Studios made sure that was true for the Hollywood premiere of Zootopia the other week too. Held at the historic El Capitan Theatre, the red carpet was transformed into a giant public transportation metro station (The Zootopia Transit Authority) and the destination was the city of Zootopia that we were now residents of. You truly could be anything you wanted, even a bunny or a fox! 😉 Which stop do you want to get off at?

As we made our way to board the Zootopia Transit Authority and across the red carpet, this is what we were greeted with. Although there was a tent to protect us from the rain, boy that red carpet was a soggy wet mess, but that just made for an even more wild adventure. Haha.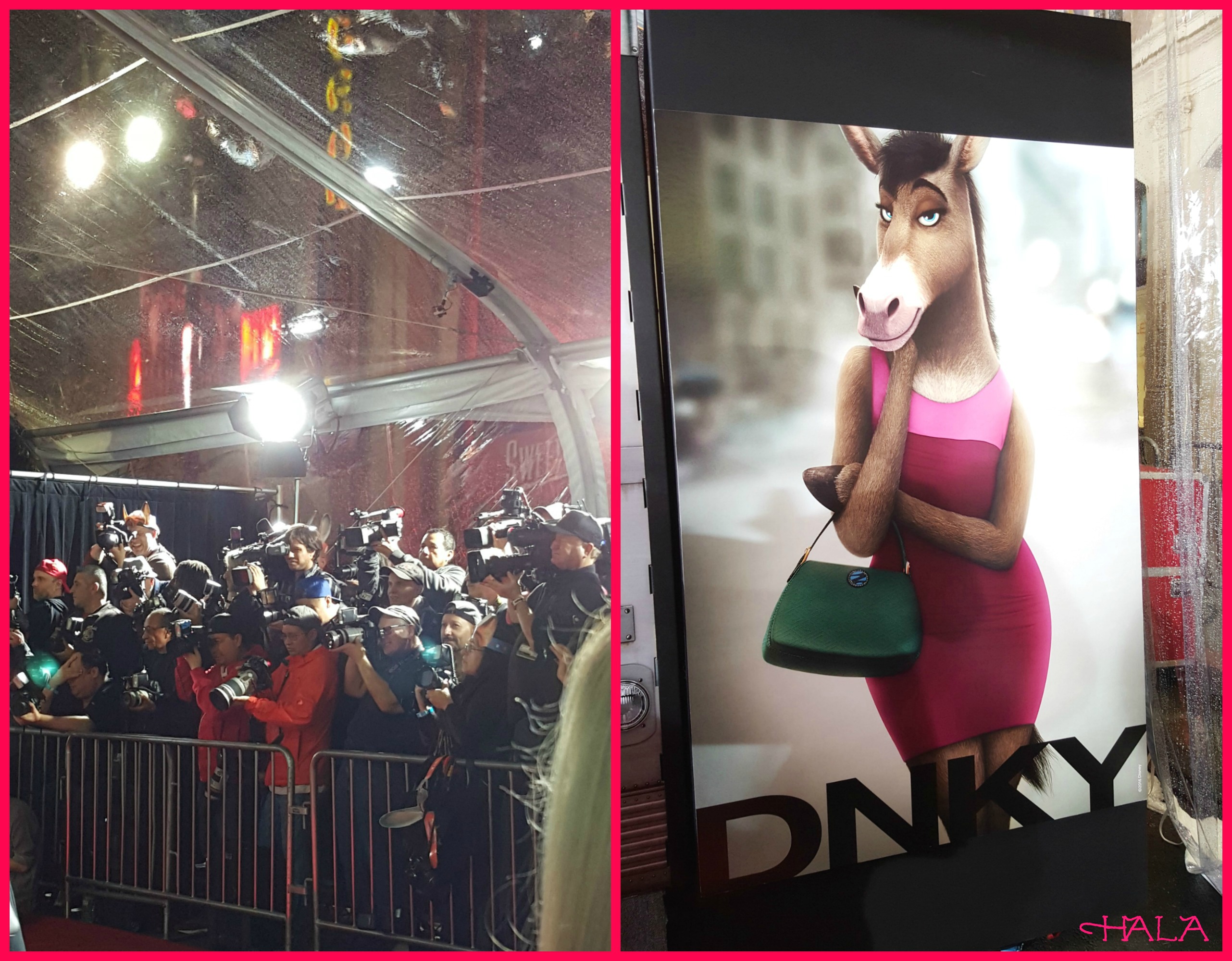 Here I am on my way to the Zootopia Premiere! Next Stop? The ELK Capitan Theater!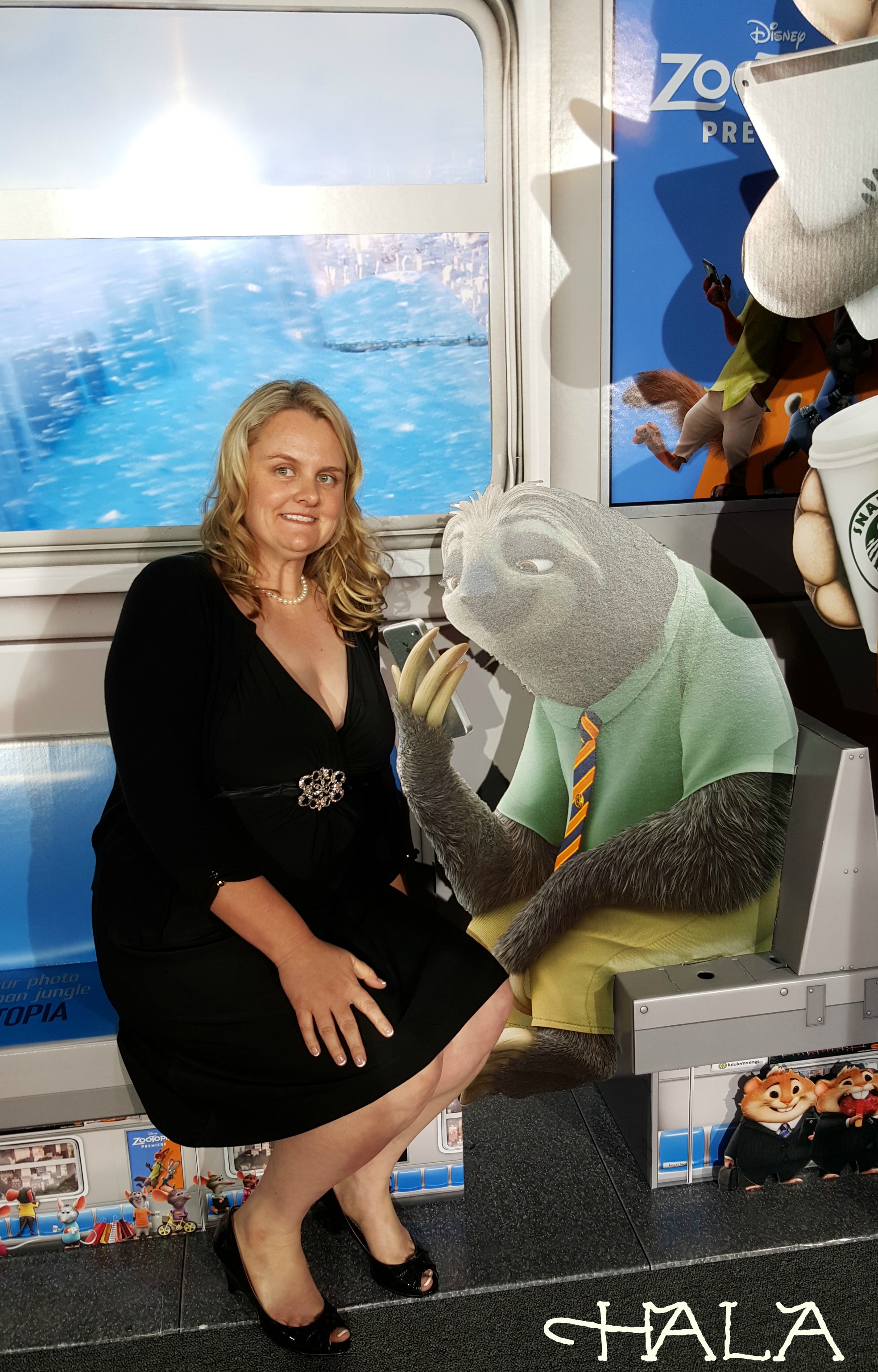 We made it to the Elk Capitan Theater and got to enter as a VIM!! Very Important Mammal.  😉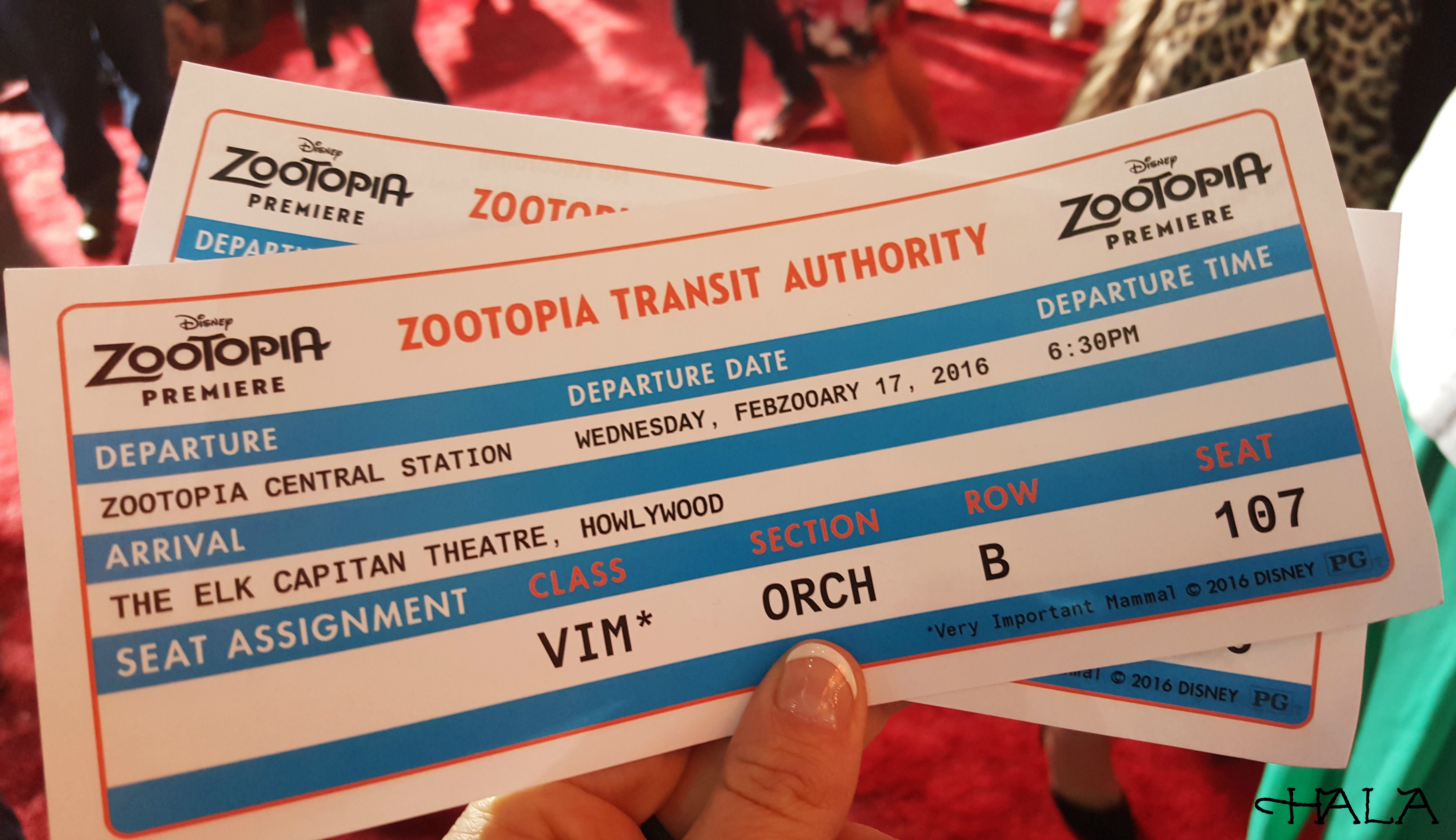 The Famous El Capitan theater, even the rain couldn't stop us from entering this magical world!