Halloween Time at Disneyland!
By: Erin
Halloween is looming in the air and Disneyland is no exception when it comes to spooky fun, sweet treats, extravagant costumes, and most importantly magical memories.  Every September Disneyland magically transforms into a Halloween wonderland and starting tomorrow night on Friday, September 27th, it's time for Mickey's Halloween Party! Tickets start at $51 for annual passholders. It is well worth it for all of the spooky fun, treats galore, and super short lines for all the rides! Things just got spookier at Disneyland!
Here is some of what you have to look forward to at Disneyland during Halloween Time and at Mickey's Halloween Party! I love all the special Halloween touches that Disney has so thoughtfully put into place. Have a spooky magical time! 😉

Main entrance to Disneyland! How cute is that?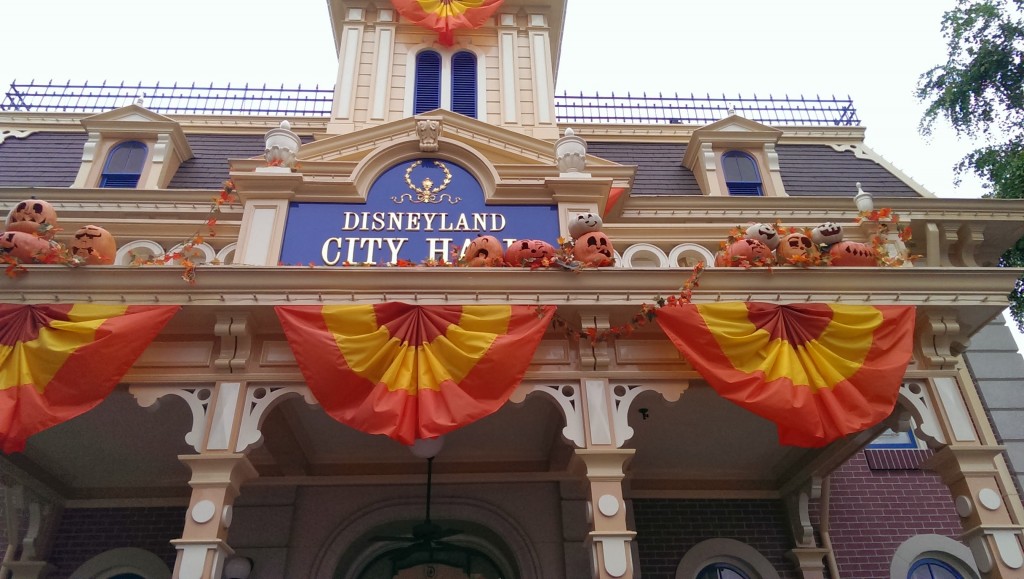 City Hall is even decked out in it's Halloween best!