Stacked: Basil Inspired August Signature Items
By Erin
Have you been to Stacked lately? Earlier this year I introduced you to many of the delicious creations at Stacked: Food Well Built. Since then, I've gone back quite a few times and just had to go when they invited me to come back to check out their basil inspired signature items for August last week. You WON'T want to miss them, so be sure to check them out for yourself this week or this coming up weekend!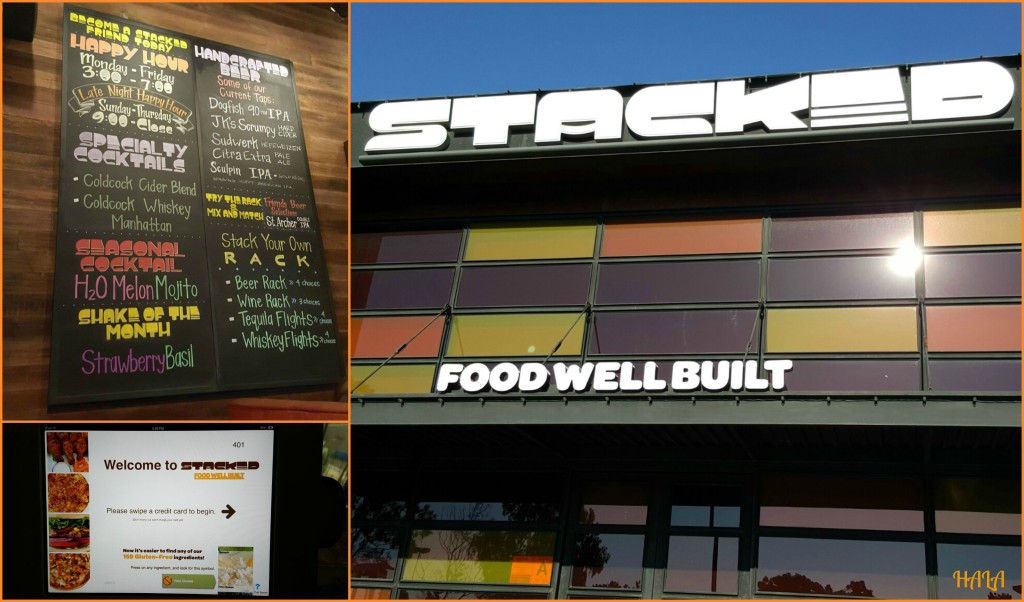 First on the Basil Inspired August Signature list (there are five Basil inspired items) we have the Strawberry Basil Shake! A hint of fresh basil makes this Strawberry Shake even more refreshing on these very hot and HUMID days. It totally gave off a spice flavor like that of a pumpkin spice latte, but with a strawberry twist. I would love to have this shake again. Nice, light, and refreshing, it doesn't leave you filling stuffed.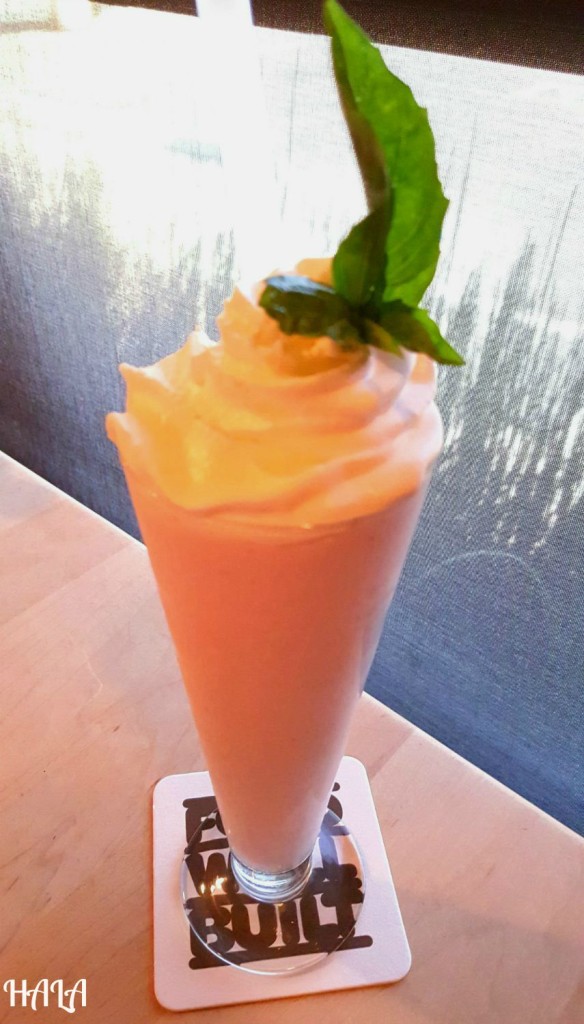 NOT on the Basil menu, but a must have when heading to Stacked is the Candied Bacon. Thick-cut, cherrywood-smoked bacon, basted with a heavenly maple syrup and brown sugar mix that is slowly baked until carmalized to perfection. It is the ultimate combo of sweet and savory. Bacon lovers, just beware, you may have to put in two orders of this stuff as it is very addicting and hard to just have one (or two) pieces of it! 😉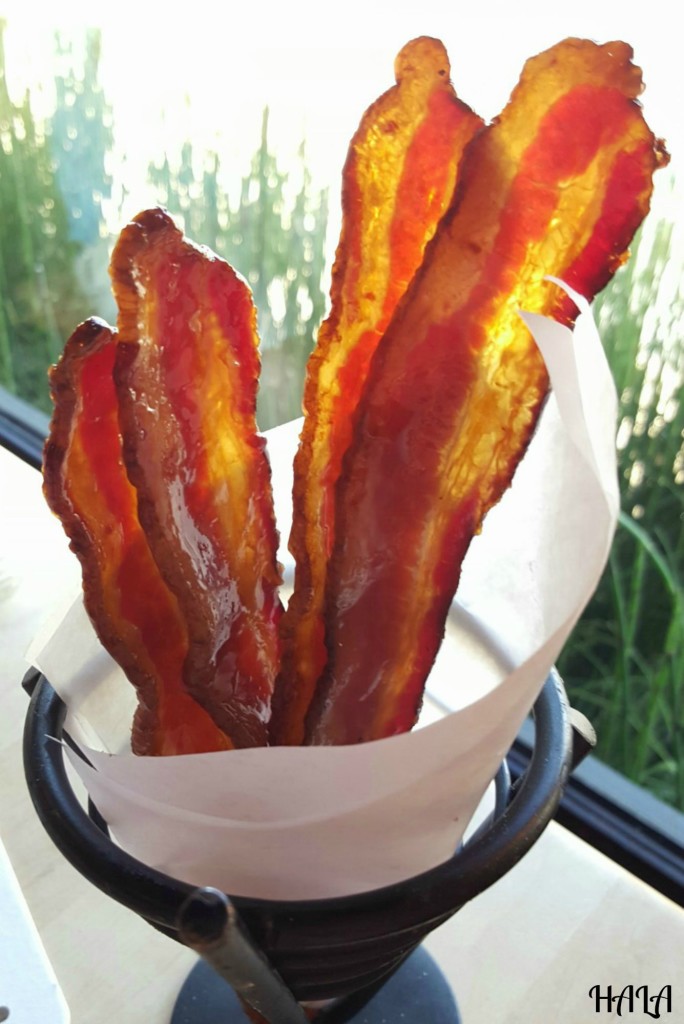 Next on the Basil Inspired menu that we ordered was the Strawberry, Basil, and Feta Salad. Perfect for those wanting a lighter and healthy choice, this fresh salad features strawberries, fresh basil, toasted almonds, and feta all on top of a Spring Lettuce mix and tossed with a Cranberry Balsamic Dressing. This is a delicious way to start your meal and perfect for sharing.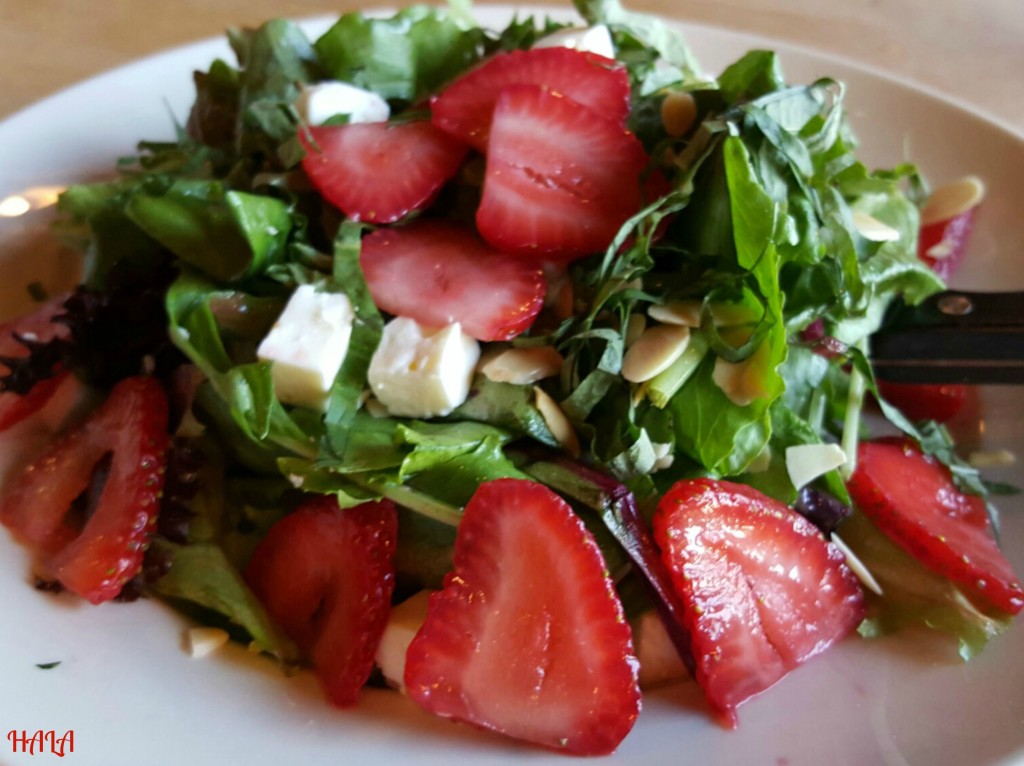 The third item on our Basil Inspired adventure brings us to the Caprese Turkey Burger! Oh. My.Yum! I think this may just be my new favorite burger at Stacked to have! It consists of all of my favorite toppings to have on a burger. Talk about being STACKED with flavor! This baby comes complete with a freshly ground turkey patty with Parmesan Breadcrumbs, Carmalized Onions, Applewood Smoked Bacon, Roma Tomatoes, Avocado, Fresh Basil and Creamy Burrata all served on a Brioche Bun with Roasted Pepper Aioli. I will be going back for sure sometime this week for this one!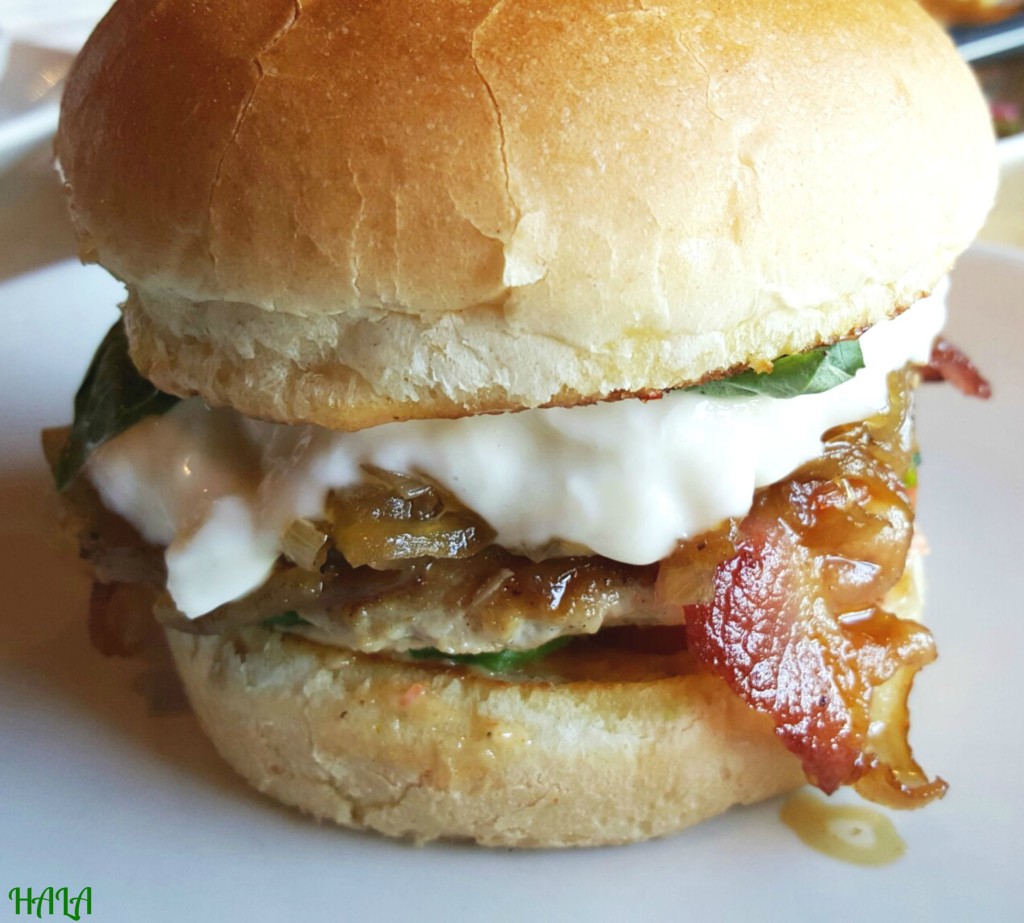 For the Mac 'n' Cheese lovers out there, you will LOVE the Tomato, Basil and Mozzarella Mac 'n' Cheese! This delightful treat combines Tomatoes and fresh Basil with Macaroni Noodles and a Three Cheese Blend topped with Mozzarella Cheese and Parmesan breadcrumbs, creating a fanciful feast for your taste buds. 🙂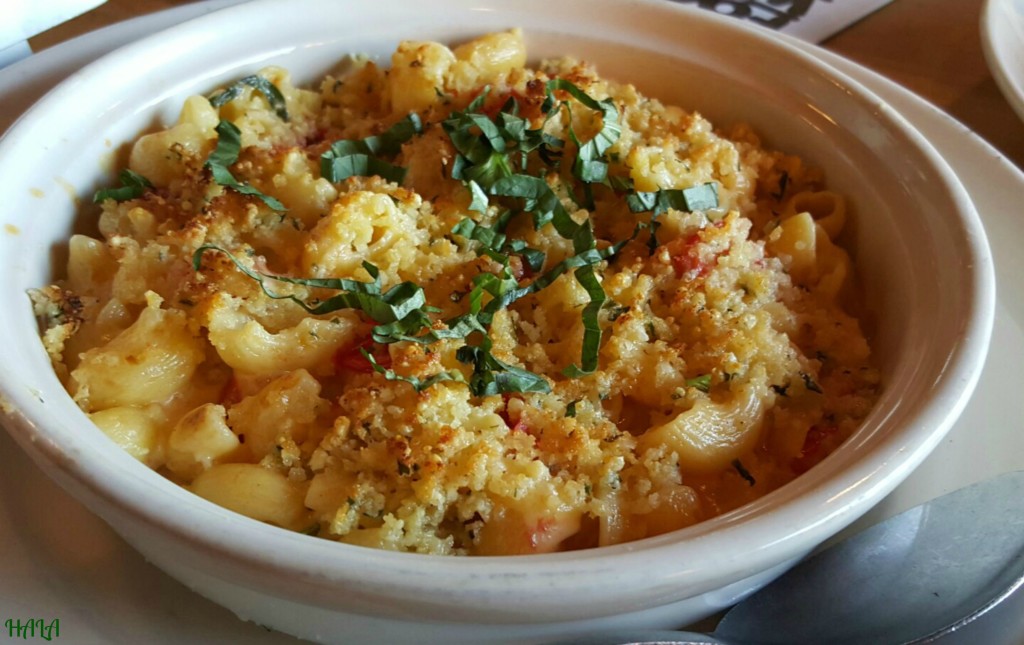 The last stop on our Basil adventure (before dessert anyways, but that does not have basil in it!) is with the Tomato, Grilled Corn and Basil Pizza with Burrata! This specialty is Stacked with fresh pizza dough, and topped with Mozzarella Cheese, Grilled Sweet Corn, Fresh Basil, Grape Tomatoes, Red Pepper Flakes and a rich creamy Burrata. I loved this. I've never had all of these toppings on a pizza before, and it seemed much healthier than the typical pepperoni, sausage, and bacon toppings I might otherwise usually get. I liked the change and would get this pizza again.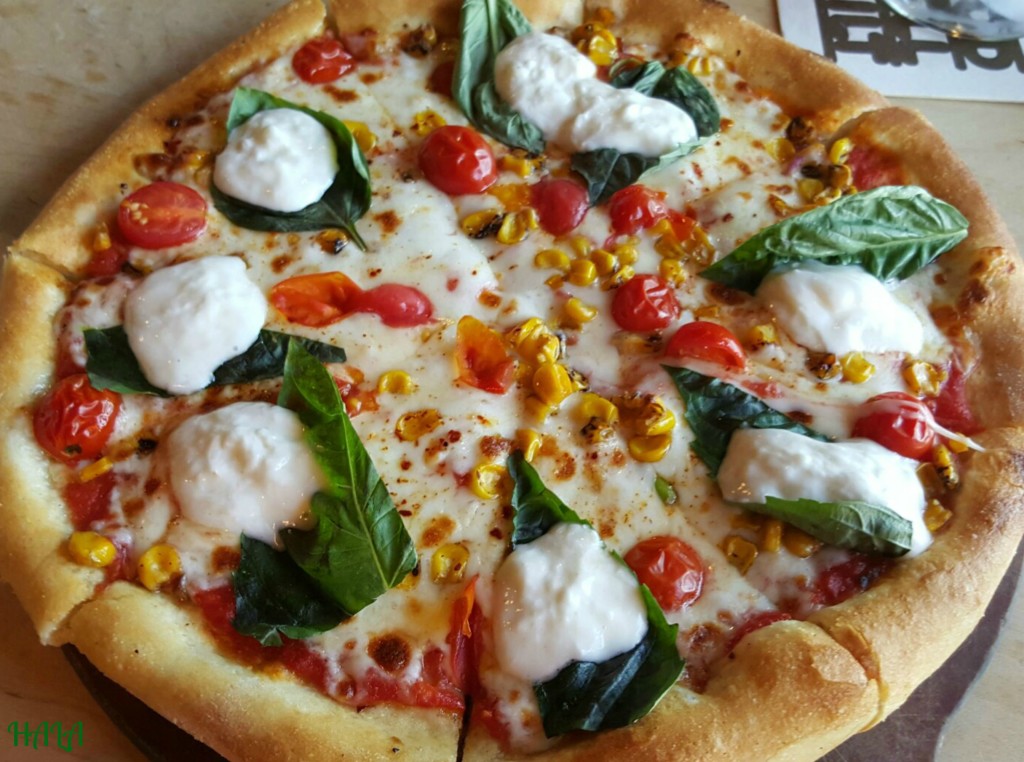 That may have been the end of the Basil Inspired August Signature Items, but of course we couldn't just end with that! We had to get a STACKED dessert to share to end things right! We went for the Peanut Butter Heaven. It was gone in a flash, it was that good.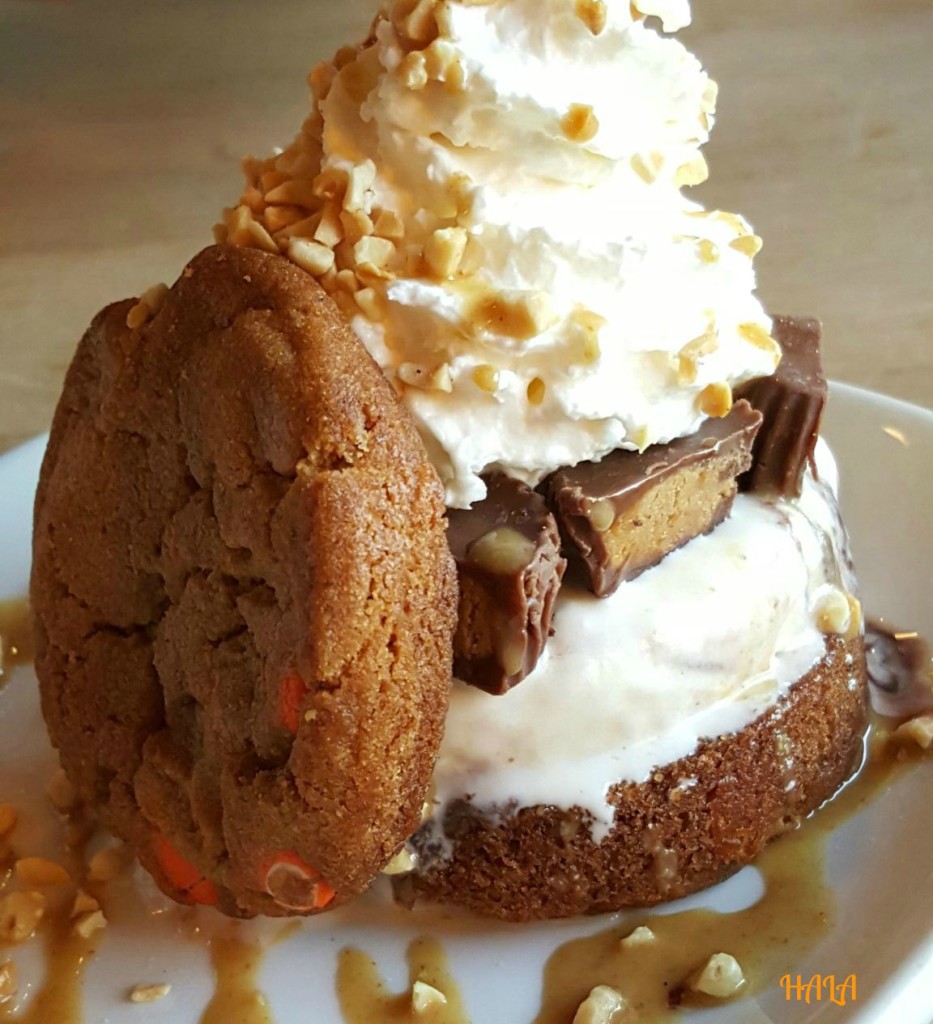 I LOVE Basil, so I had to try everything. I'd have to say the shake and the turkey burger were my favorites, but I really loved the Mac 'n' Cheese too! What Stacked Basil Inspired August Signature Item is your favorite?