Trolls + The Boss Baby= 1 Awesome Comic Con 2016!
By Jonelle

A few weeks ago I was invited, by the DreamWorks Animation team to attend Comic Con, (yes, you read that right, Comic Con), and sit in on the Trolls panel in the infamous Hall H. So many great things come out of that hall and this was by far one of the greatest things I've seen in a long time.
The morning started out a bit rough. Having to get up at 4 a.m., to meet the caravan at the 20th Century Fox Studios was quite a feat. Let's just say we all slept on the way down to San Diego. However, the moment we reached the city limits my adrenalin was pumping. There was no sleeping now, one, I was going to Comic Con and two; I was going to meet Justin Timberlake and Anna Kendrick.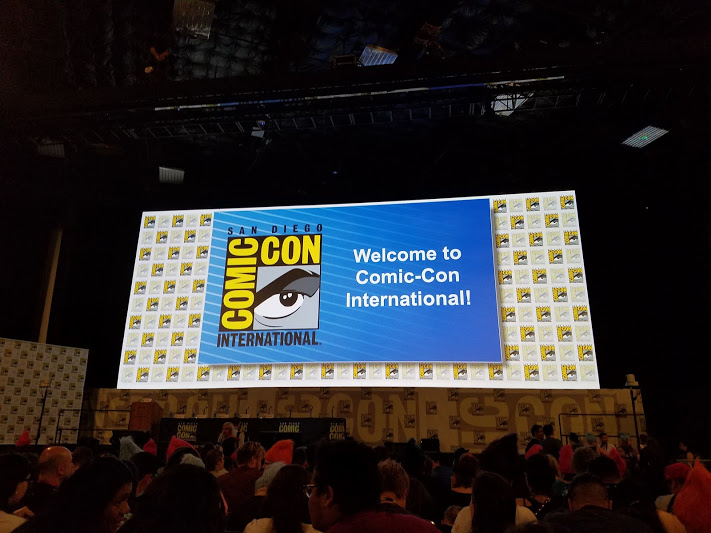 We were dropped off at the Hard Rock Hotel, where breakfast was waiting for us. I had just loaded my plate with eggs, when we were told it was time to head on over to the convention center. This was the moment we were waiting for. We were herded into Hall H where we were each given a Trolls wig. I got the pink wig. Great, now I have my costume for Halloween; I decided I'm going to be Poppy this year!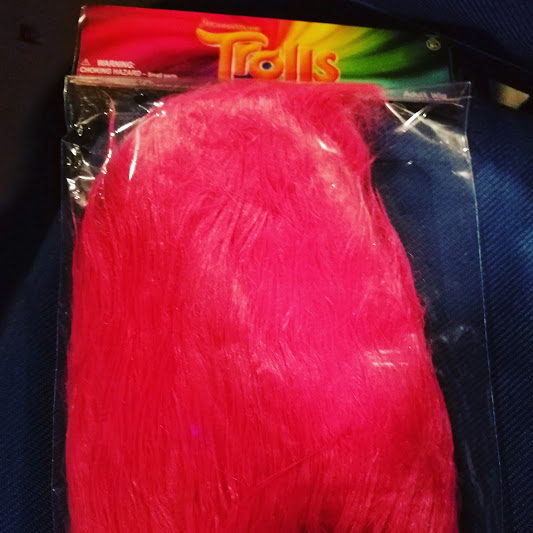 Trolls opens November 4th, a week after Halloween.  I remember growing up with the troll dolls, which according to Mike Mitchell and Walt Dohrn, the creators of Shrek, are the "ogres' distant cousins." I had a troll doll; he was cute and goofy looking all at the same time.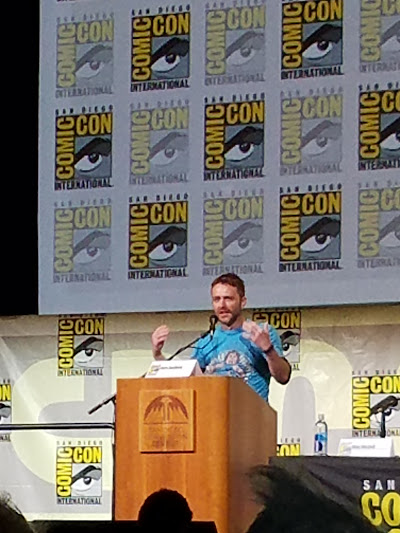 Chris Hardwick was the moderator for the panel and after he announced the cast and crew, the audience was treated to the first of two clips of the film. The colors were spectacular! DreamWorks Animation does an amazing job to make their animation look so realistic. For example, you can see every pore and bead of sweat on the humans in Shrek. During our round tables, later on in the afternoon, Mike Mitchell discussed this very thing. He said, "So it's great that things look realistic, but we tried to take that technology and do something different. So we built a very realistic forest, but then we applied different textures to it, like felt and carpet and our trolls look like gummy bears. And it was really exciting for us to take natural fibers and do this look we hadn't seen in other films."  This movie has a very 70's bright color vibe, with shag carpets and great music, (um, hello, Justin Timberlake's "Can't Stop the Feeling").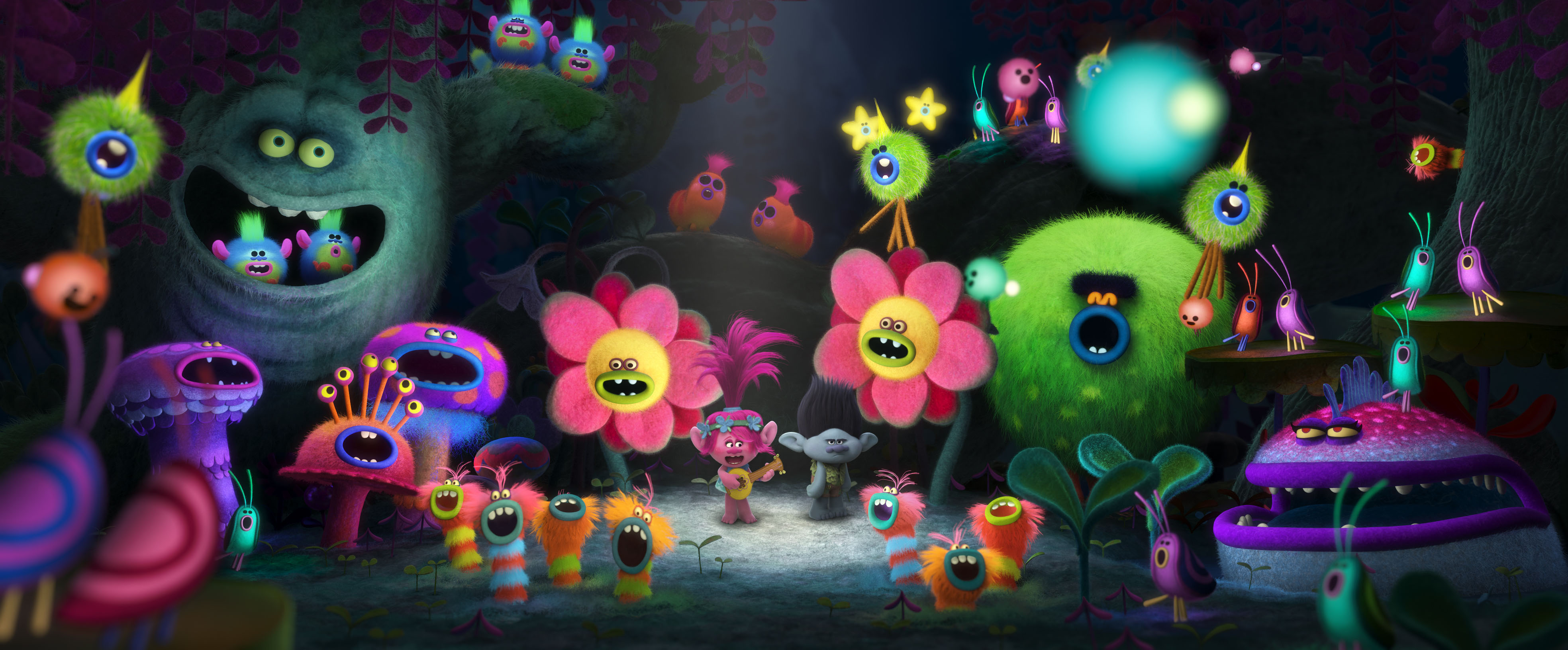 No pictures or filming were allowed in the presentation hall during the movie clips, but one thing is for certain, come November 4th, I will be filling a seat at the local theater to watch this movie. From what I saw, it was uber adorable and has an amazing message. You can't help but totally love Poppy, voiced by Anna Kendrick. She's pink (and pink is my signature color), but she also shows us that the tiniest heart can make a huge difference and do great things. Poppy is really upbeat, positive, happy and optimistic. She can't help but make you smile. With the world the way it is right now, we need positive, happy movies like this. I learned something new, for a hug to work; it has to last up to 7 seconds.