Kung Fu Panda 3 Staring Jack Black as Po
By Mary Lansing
*We were invited as media to attend a sneak peek of Kung Fu Panda 3 and interview with Jack Black.*

I have to admit, by the time a popular film is on its 3rd installment, my usual question is, Will it be any good? There are definitely the ones out there that just don't have the touch by the time #3 rolls around.
So, you can imagine that when I was invited to check out Kung Fu Panda 3, a series that has yet to disappoint me, I hoped for the best that I would not be let down. But, guess what? Kung Fu Panda 3 is easily my FAVORITE of the franchise!
In part 3, we're once again taken to the world and life of Po, a panda who has been raised by his over protective father, Mr. Ping. When a strange, new panda, Li Shan (voiced by Bryan Cranston), shows up in town, we quickly learn that he is Po's biological Dad….and eager to take Po to a secret panda paradise to meet scores of hilarious new panda characters. But when the supernatural villain Kai begins to sweep across China defeating all the kung fu masters, Po must do the impossible — learn to train a village full of his fun-loving, clumsy brethren to become the ultimate band of Kung Fu Pandas!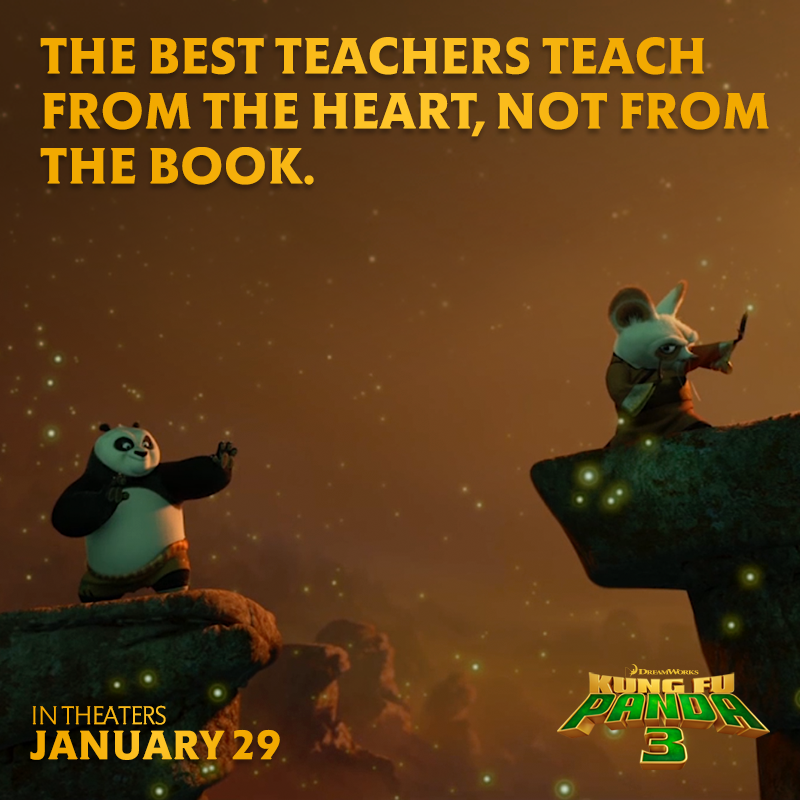 Kung Fu Panda has many layers that we do not always see in a children's film; there's the questions brought up regarding adoption, as well as Po assuming that Li Shan can explain everything there is to know in life about being a Kung Fu Warrior, since he is expected to be just that and lead everyone to peace as Kai is out to get revenge. But, what if Po's Dad cannot provide him with all that he thinks he can?
Po must face his fears and find all he needs within himself; not always what he hopes his fathers can give him.  
An element I loved to Kung Fu Panda 3 is that, we finally get to meet other panda's! When Po returns with Li Shan to the village he is from, we quickly learn with Po that "he hasn't been eating to his full potential" as he discovers with his relatives the art of eating more than ONE dumpling ball at a time!