Maro Wood Grill: Dining at its Finest!
By Erin
I was recently invited to a Media Tasting event with Gigasavvy at Maro Wood Grill in Laguna Beach. All thoughts and opinions remain my own.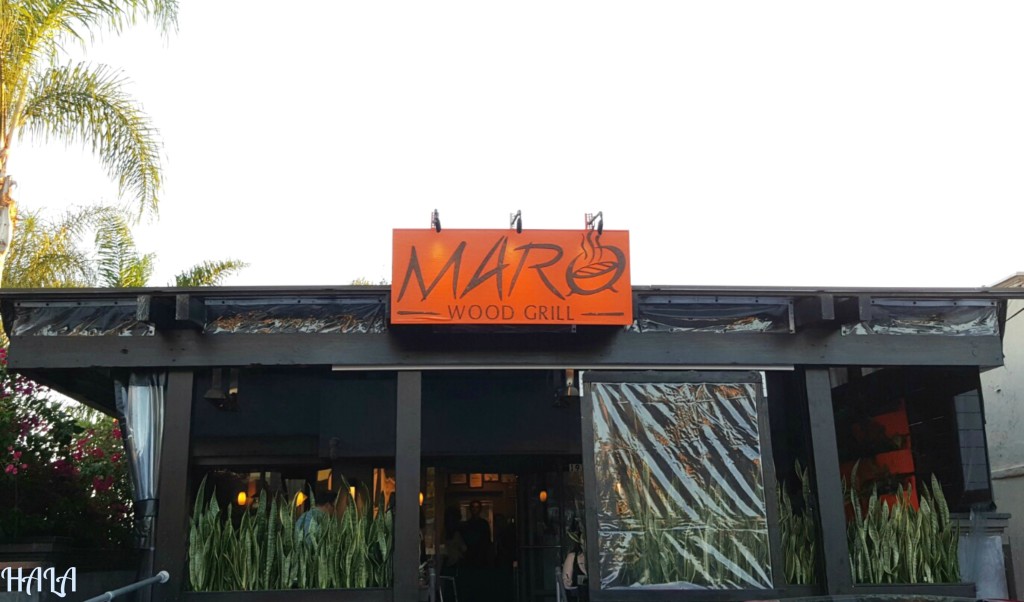 Laguna Beach has a very well kept secret, which thanks to Gigasavvy's Social Club, I can now say I have experienced this delicious hidden gem. Maro Wood Grill  is an Argentinean inspired restaurant, located in beautiful Laguna Beach. Owner Mariano Molteni ("Maro") and Executive Chef Debra Sims appreciate pure simplicity over the lost art of cooking over open fire. Think of a wood grilled rustic method combined with modern, bold and uncommon Argentinean meat cuts, and mesquite charcoal fireworks to bring out the best flavors of the meats. It is a total sensory overload of Argentinean love, and I cannot wait to come back and try it all again. Maro Wood Grill is a fusion of modern and rustic, blending native californian and argentinean design in a relaxed and friendly atmosphere. I love all the succulent plants that cover the patio walls and tables.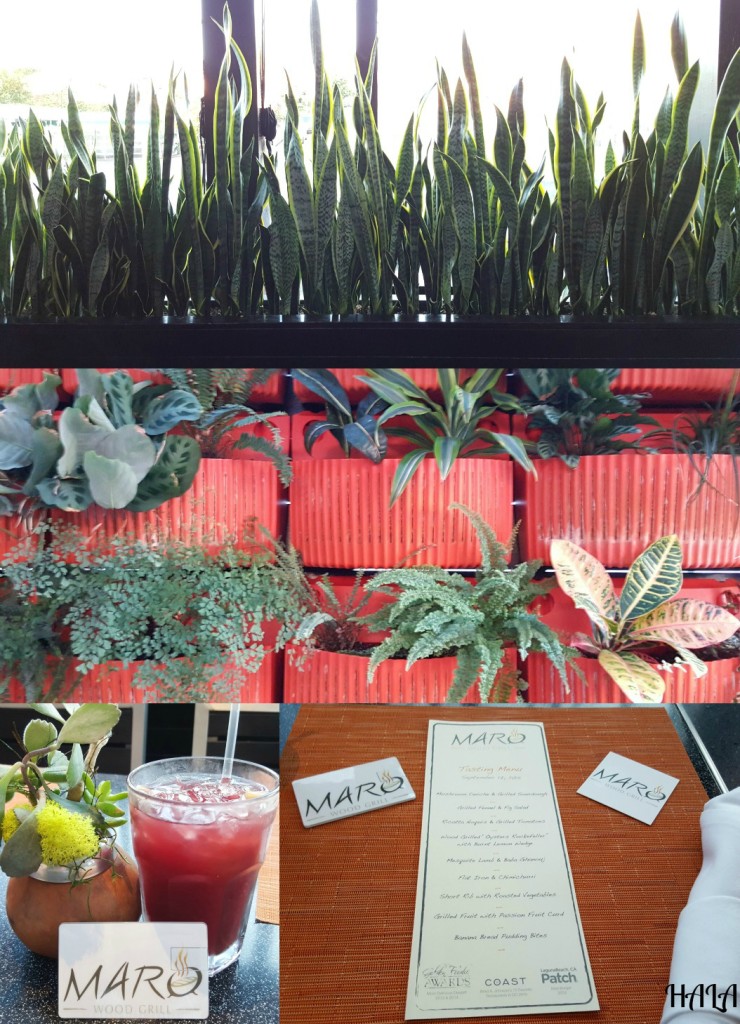 The focus is on sustainability and fresh ingredients. Their fresh, organic cuisine showcases Argentinean dishes with Chef Sims revolving rustic menu from sourcing local produce, using grass-fed beef and making everything from scratch. Chef Sims put it simply, "Everything is kissed with the wood grill, organic, and grass-fed."  Be prepared to enjoy their hand crafted menu designed around available and unique products and then indulge in the award-winning desserts. Ready for some major deliciousness? I hope you aren't too hungry…. 😉 First we cooled off with some refreshing Sangria, which kept on flowing throughout this luxurious and  adventurous meal.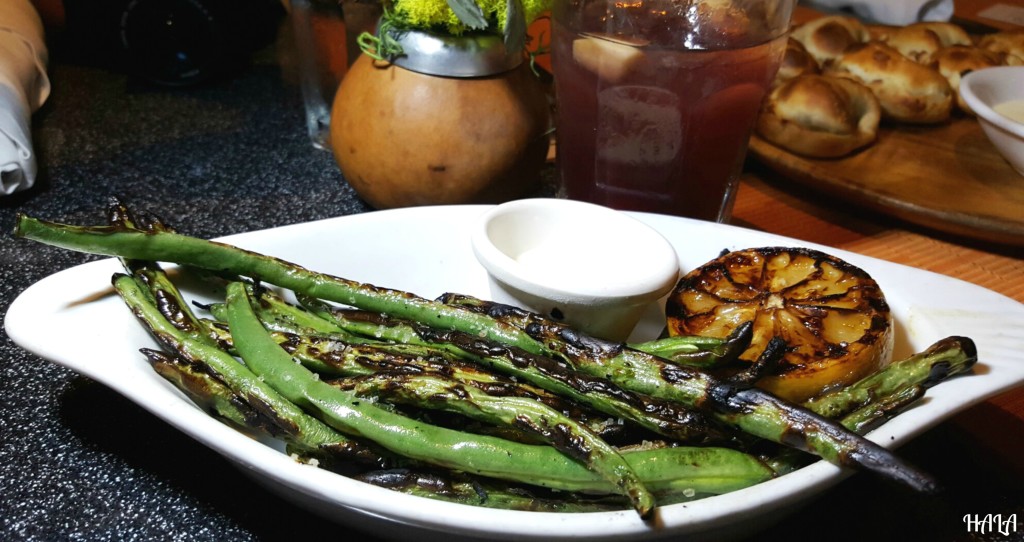 We then started out on our Argentinean adventure with Wood Grilled Green Beans, warm Mushroom & Spinach Empanadas and Mesquite-Grilled Edamame with rock salt. The wood grill added some extra flavor to these otherwise common dishes by giving the beans a nice char for the ultimate taste and flare.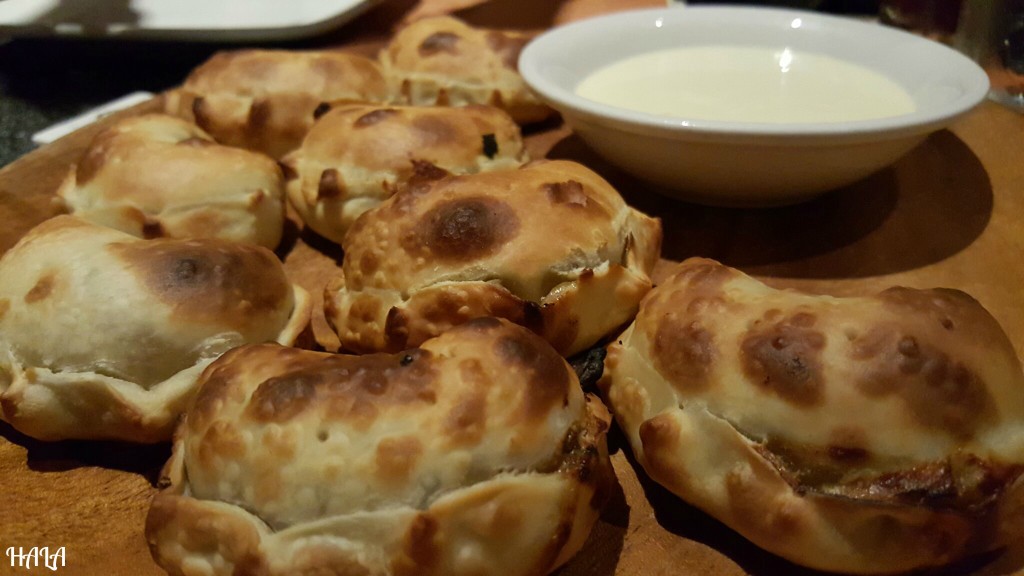 The empanadas are baked, not fried which gives them a nice doughy texture. Loaded with a delicious filling of organic mushrooms, mozzarella cheese, and onions I could have easily eaten this whole tray of empanadas. I only had one though.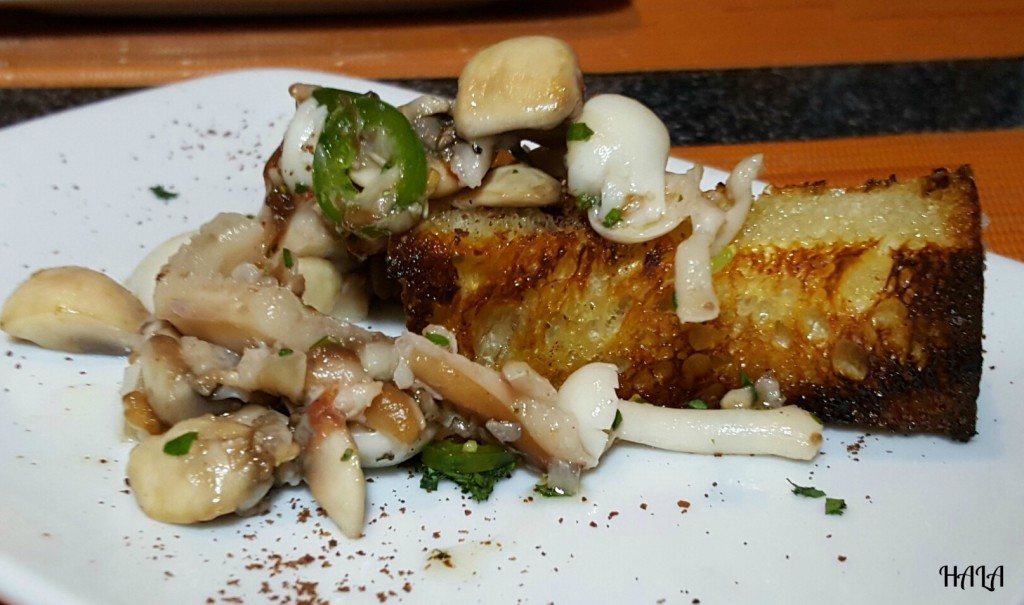 The Mushroom Ceviche and Grilled Sourdough was next. There was a bit of heat packed into this one. I loved how tender and flavorful the mushrooms were.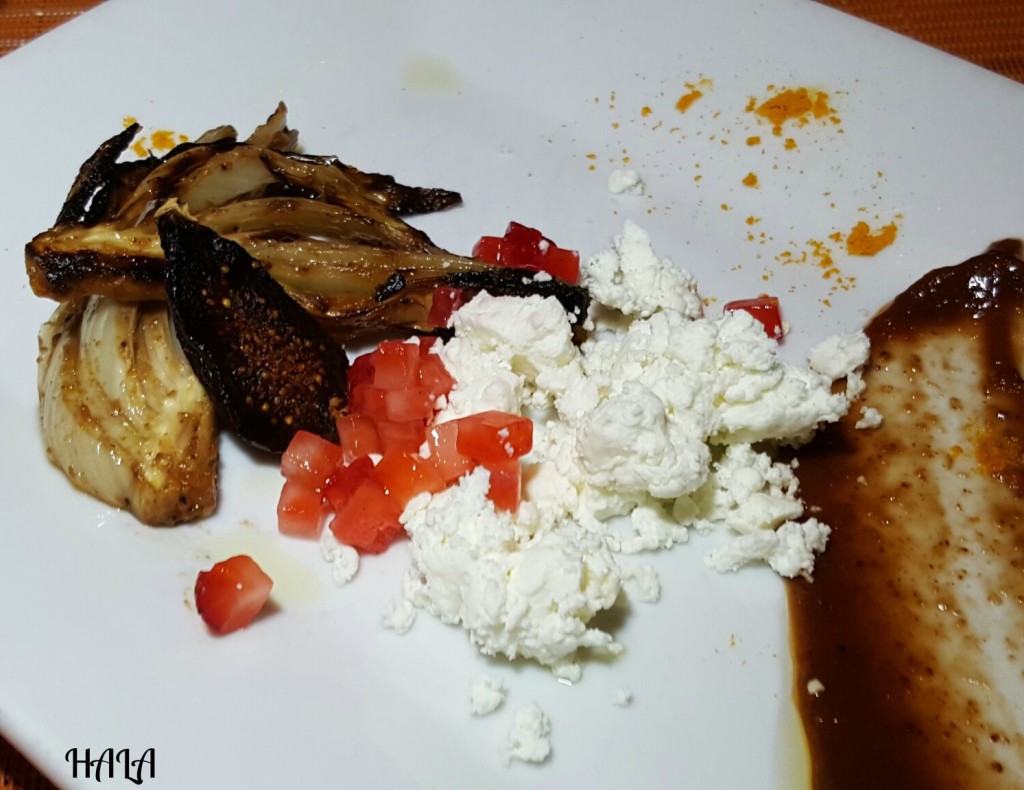 Onto the Grilled Fennel and Fig Salad, this was loaded with different flavors and I love how the fig brought some sweetness to the dish.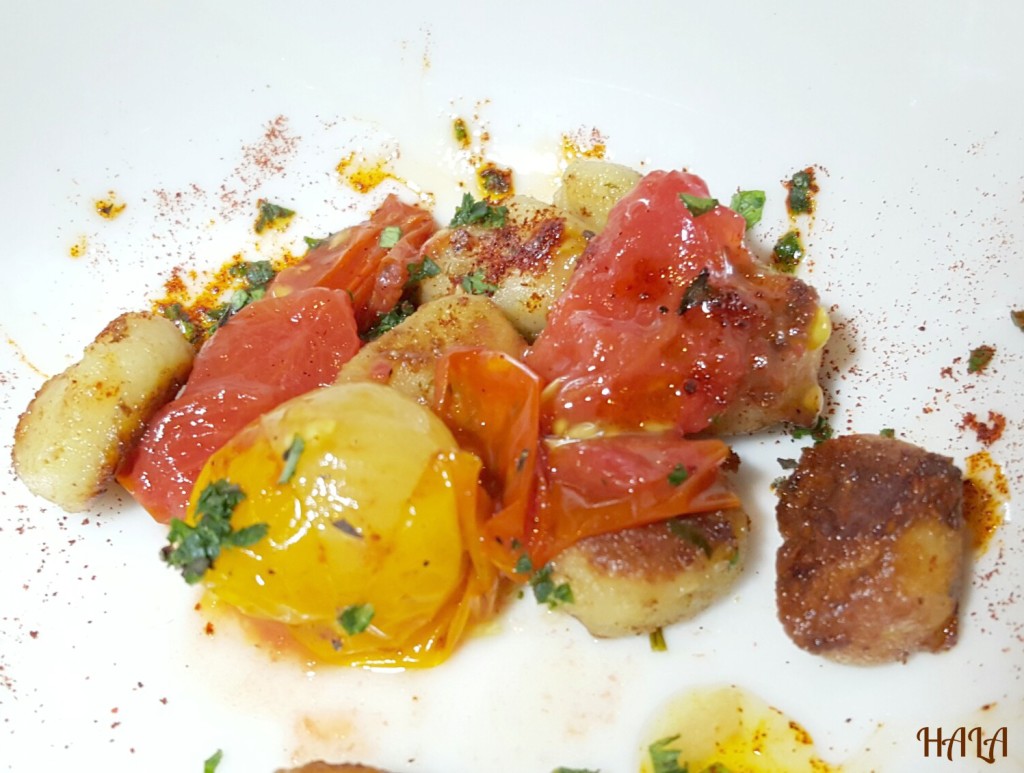 Ricotta Noquis and Grilled Tomatoes was our next stop on this culinary adventure. This dish is extra special as it has a lot of history behind it. Each month on the 29th day in Argentina is Dia de Noquis – the day of Gnocchi. This is the day that everyone gets together to eat noquis in Argentina and other parts of South America. People got paid on the first of every month in South America and money was always tight by the end of the month. Since there was little money available, Ñoquis became a good way to enjoy a hearty, inexpensive meal on a meager budget. Ñoquis are not expensive to make since all you really need are potatoes and flour and hence it is a good way of dealing with low funds to eat at the end of every month. This became a tradition; that's right, people all over certain parts of South America get together on the same day every month (29th) just to eat Ñoquis.  They also would put a coin under each persons plate for good luck and prosperity. This was a very tasty dish and the ricotta and grilled tomatoes just added to the flavor explosion.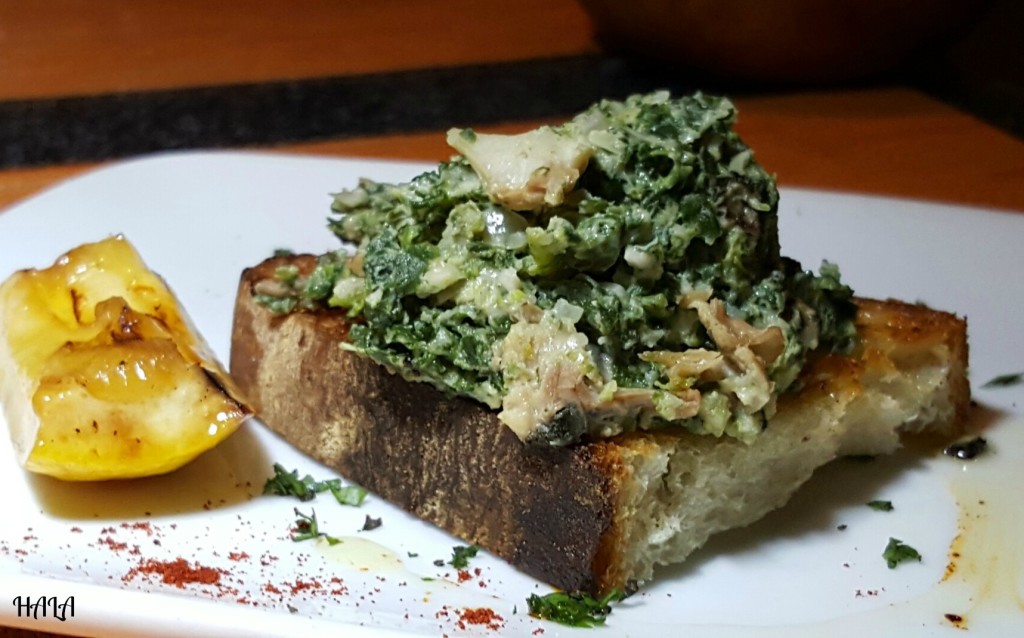 Wood Grilled "Oysters Rockerfeller" with burnt lemon wedge. Another great addition to our meal. The grilled oysters were absolutely delicious.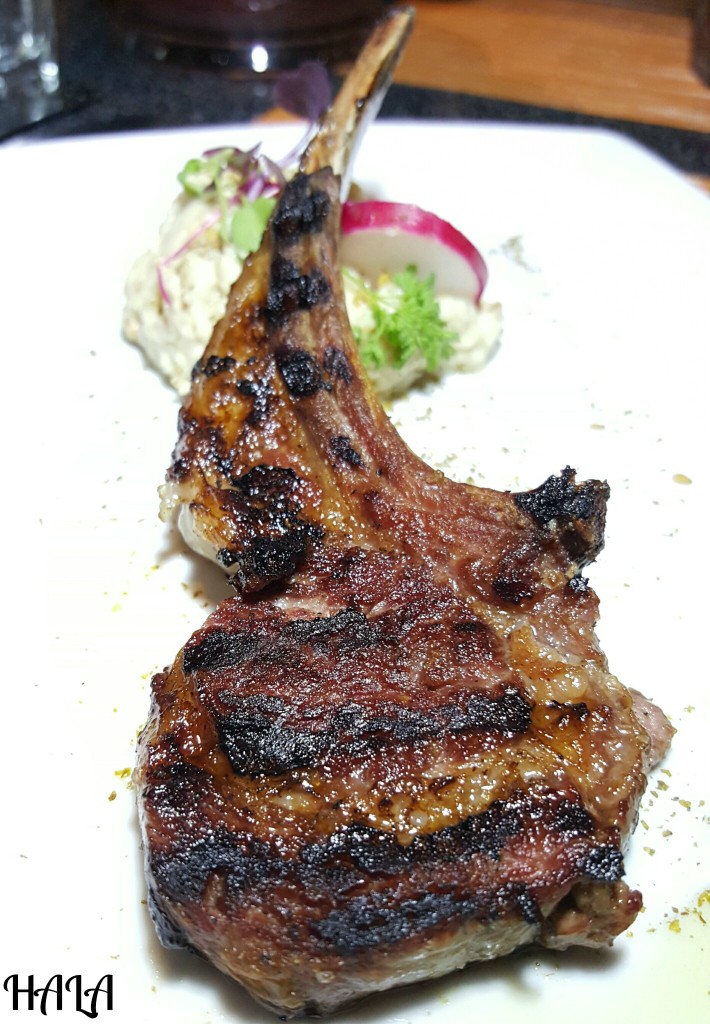 Mesquite Lamb & Baba Ghanouj from Australia. O.M.G. Heaven on a bone. Total and complete perfection with how tender and juicy this lamb came out. Fall off the bone, melt in your mouth goodness! I actually had two of these I loved it so much as another social club member did not want theirs. Say WHAT? I get it. It's a baby lamb, but it's just SO GOOD!!
The Flat Iron and Chimichurri and Short Rib with Vegetables were our last entrees for the evening before heading for dessert. So tender and juicy, I could not get enough, but at the same time I was starting to get full.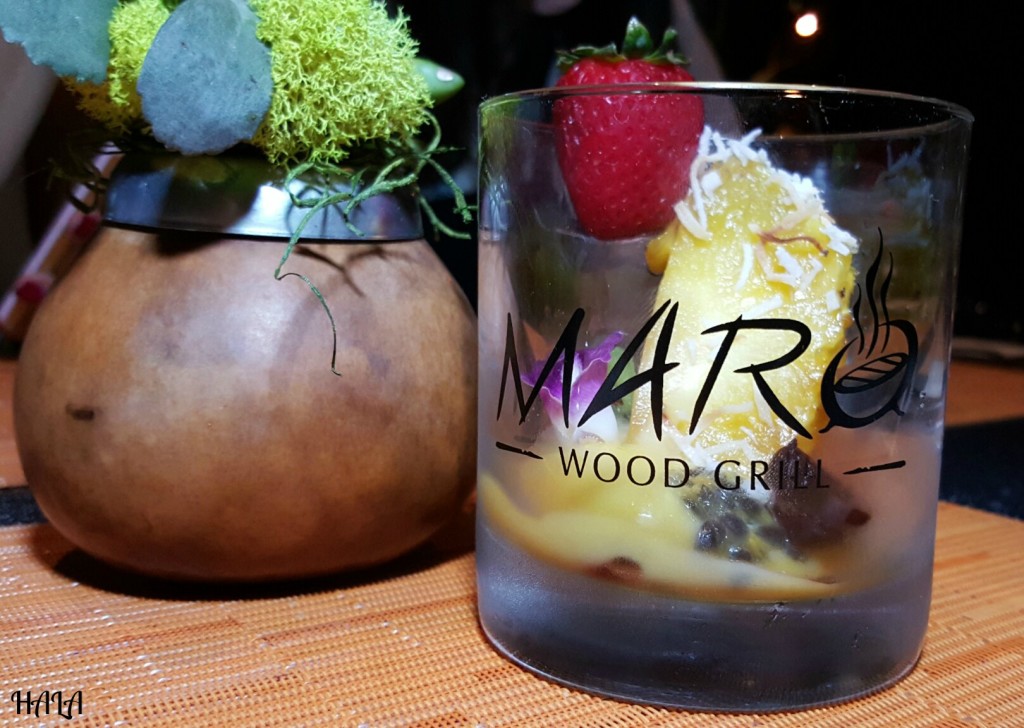 For Dessert, Chef Debra Sims crafted a delightful Grilled Fruit with Passion Fruit Curd to satisfy our pallet before serving us her award-winning Banana Bread Pudding Bites dish that won "Most Delicious Dessert" in 2013, 2014 and 2015 for the Golden Foodie Awards! The grilled fruit with passion fruit curd was just perfect and refreshing.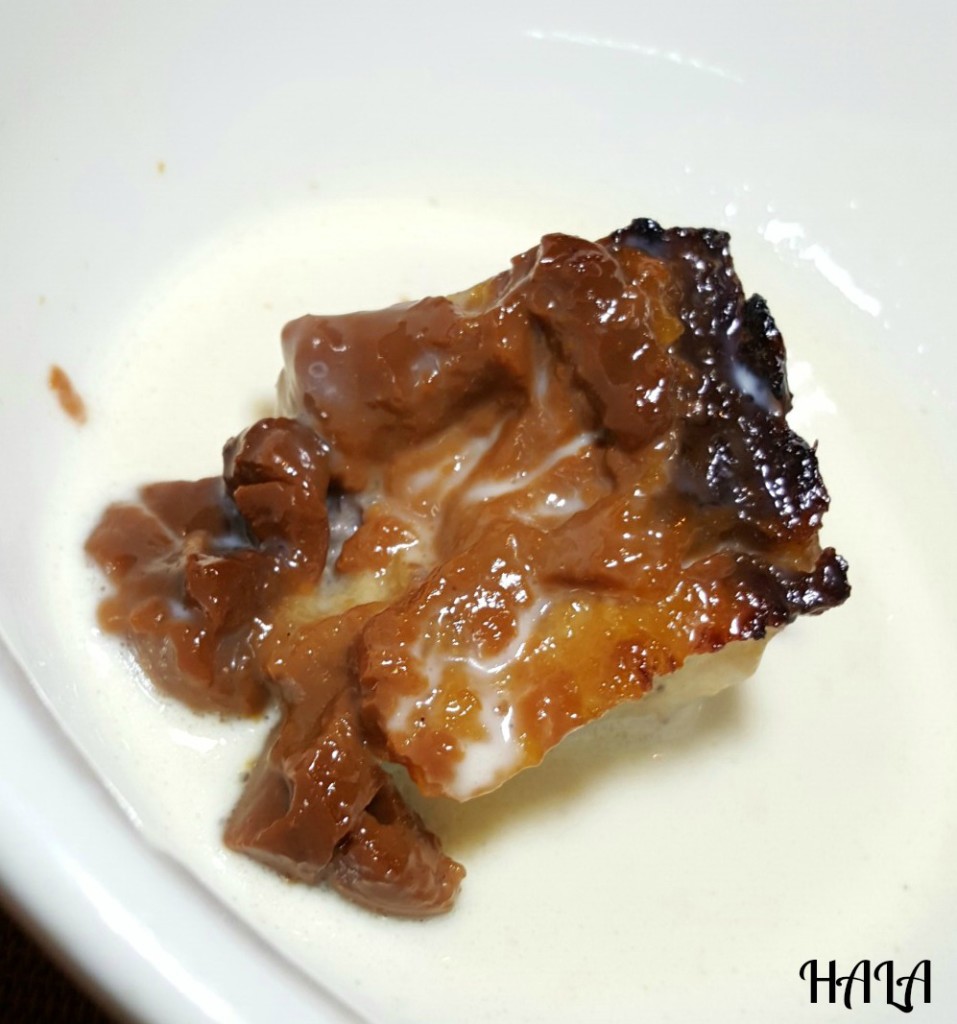 The grand-finale; the Golden Foodie award winner, the Banana Bread Pudding Bites. One bite and you'll be hooked too. I wanted to take a whole bucket of this stuff home to have for breakfast the next morning. Not too sweet, it was also creamy, smooth and melt in your mouth perfection, it's no wonder this special treat has been voted the best dessert for the past three years straight! It was the perfect way to end a perfect meal.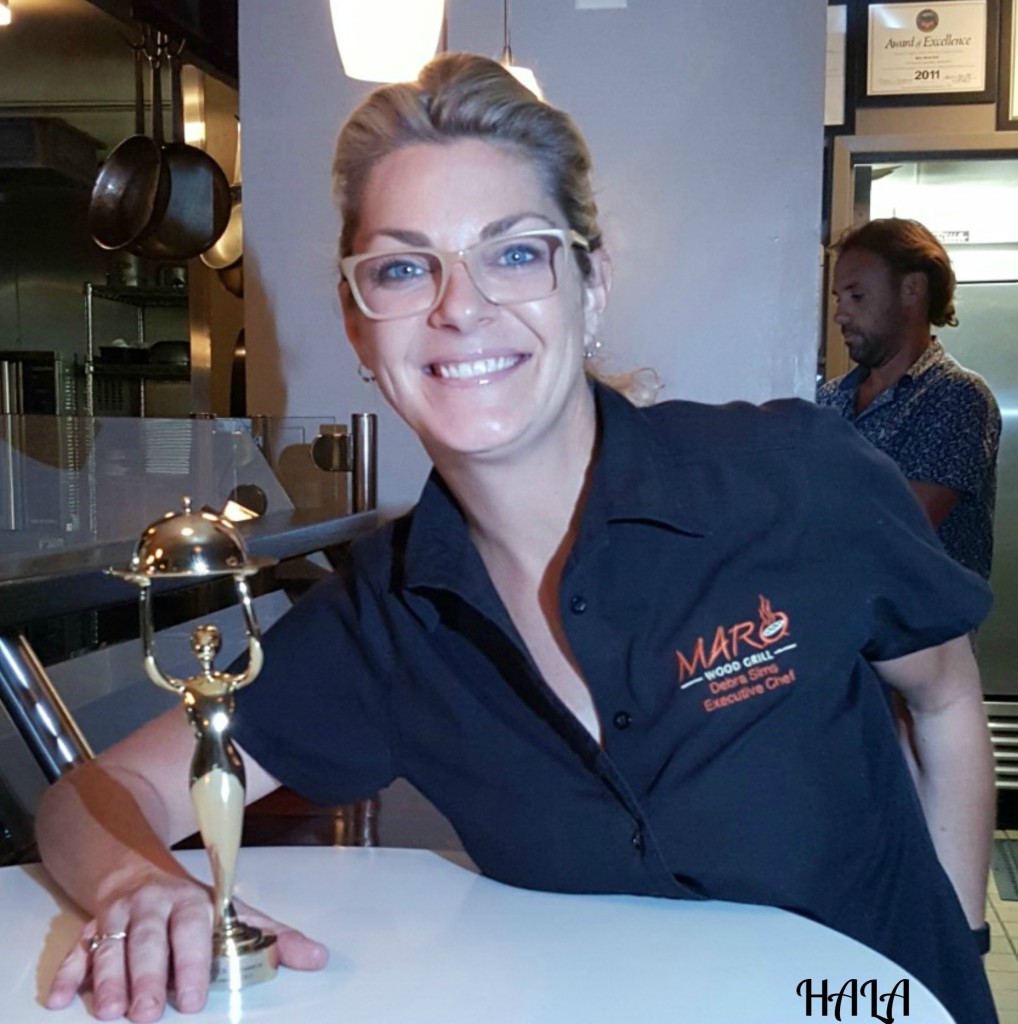 Chef Debra Sims with her Golden Foodie Award for Maro Wood Grill's "Most Delicious Dessert," which is that amazing banana bread pudding shown above.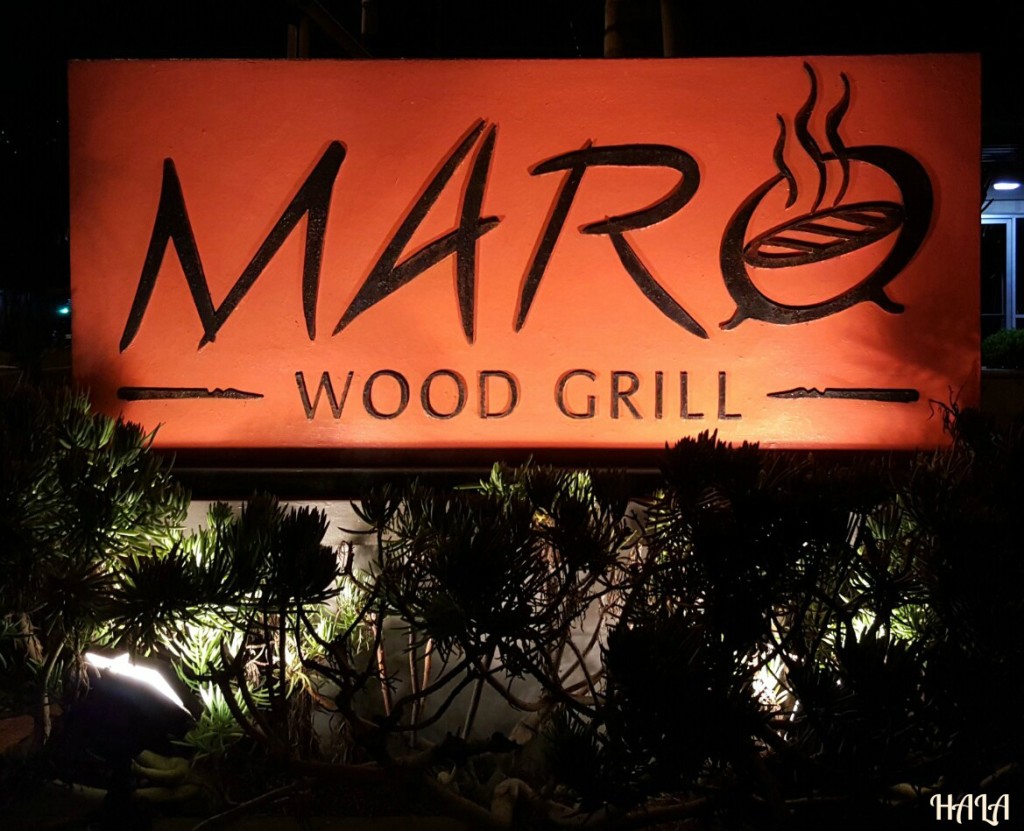 A wonderful evening spent with friends, eating the most delicious food made by Chef Debra Sims at Maro Wood Grill made for the perfect night out.  If you are looking for a special night out for dinner, a date night spot, birthday dinner, girls night out, or if you just want a good piece of lamb or an amazing dessert, then make sure to head on over to Maro Wood Grill for the most delightful and delicious dining experience!
Maro Wood Grill is located at 1915 South Coast Highway in Laguna Beach, California. For more information, please call (949) 793-4044 or visit their website at Maro Wood Grill.