First Look at Dole's 2016 Rose Parade Entry!
By Monica & Erin
The other weekend we joined the Dole Family Fun Day Event to help decorate the float that will be displayed at the Rose Parade. We arrived early at Fiesta Floats, a company that specializes on building floats. They are located inside a huge warehouse and every year they have volunteers join the fun by getting crafty with glue, ladders and flowers.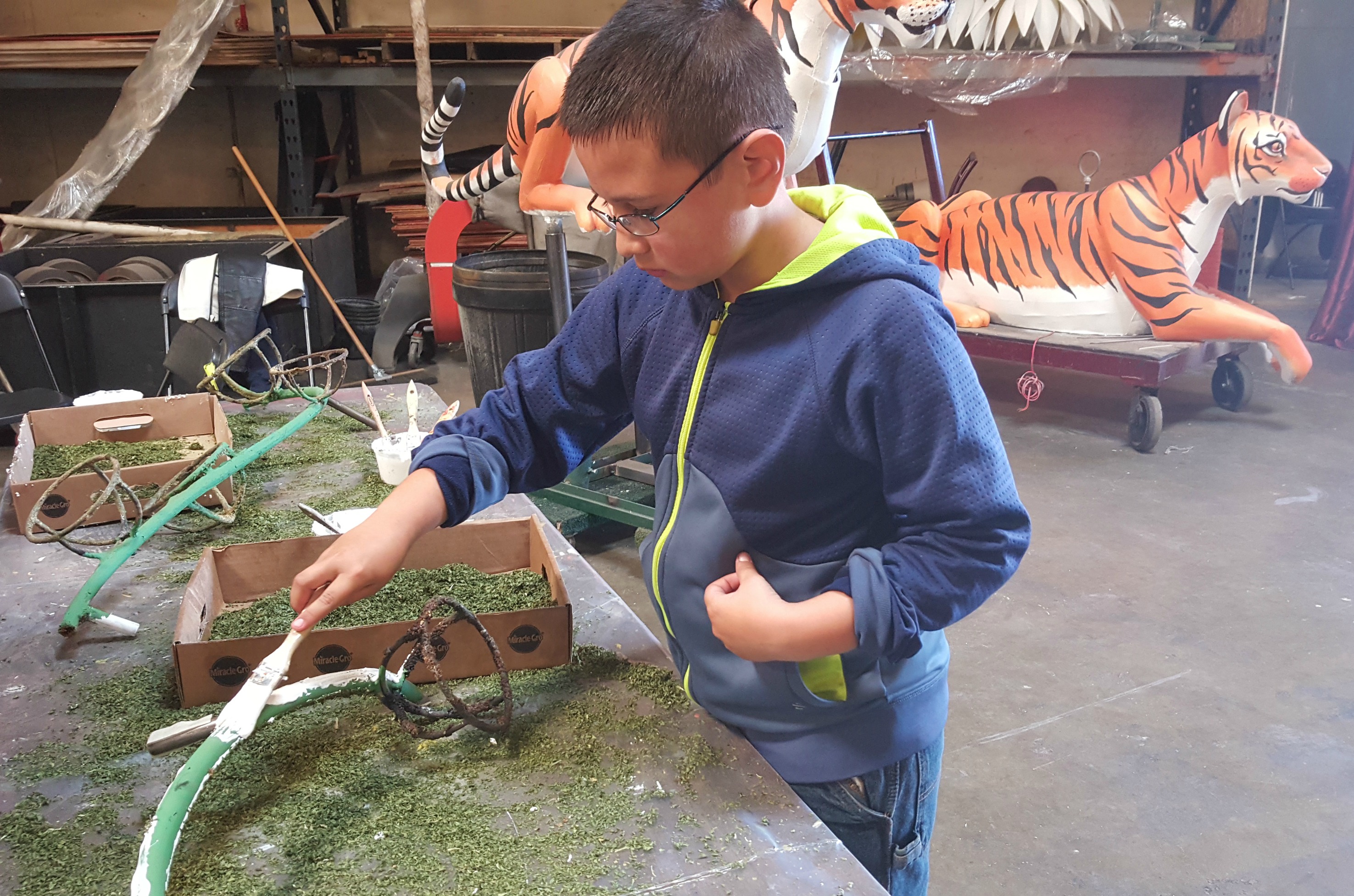 It was really interesting to learn that the production of the floats start early in the year with the designers and creative team. Then as the event gets closer seeds, moss and even fresh flowers are added to the floats.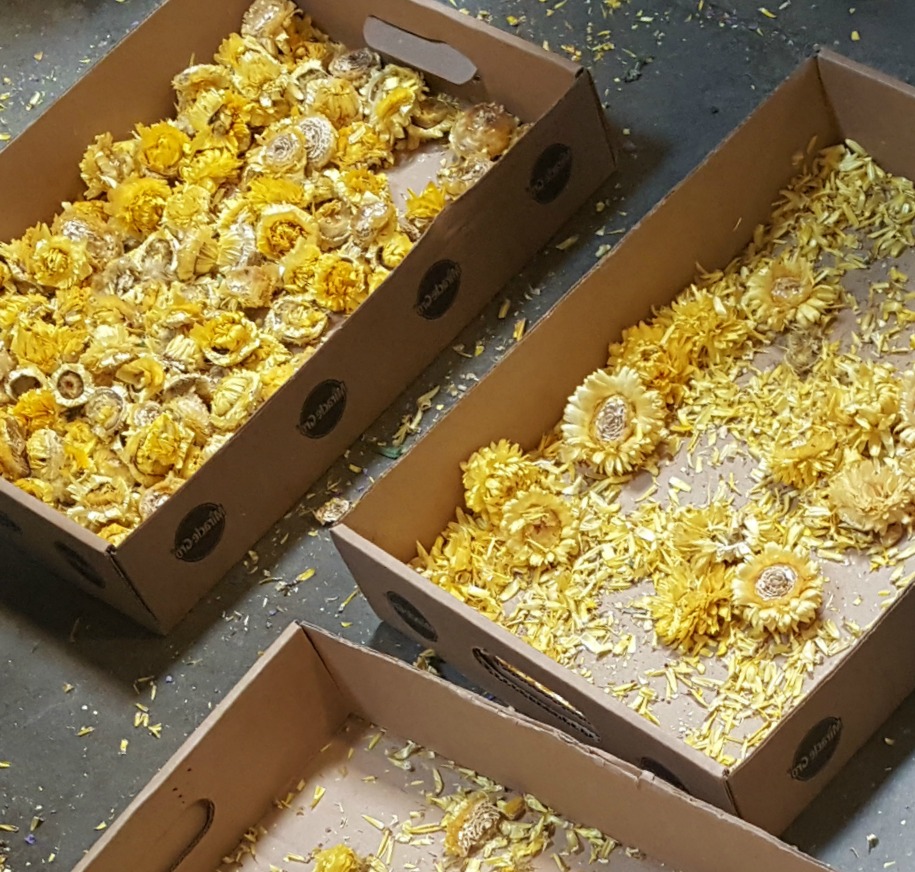 We got a preview of the New Years Day Rose Parade Float while we enjoyed an afternoon full of fun activities for everyone in the family such as face painting, balloons twisted into awesome creations and even some Latin music dancing.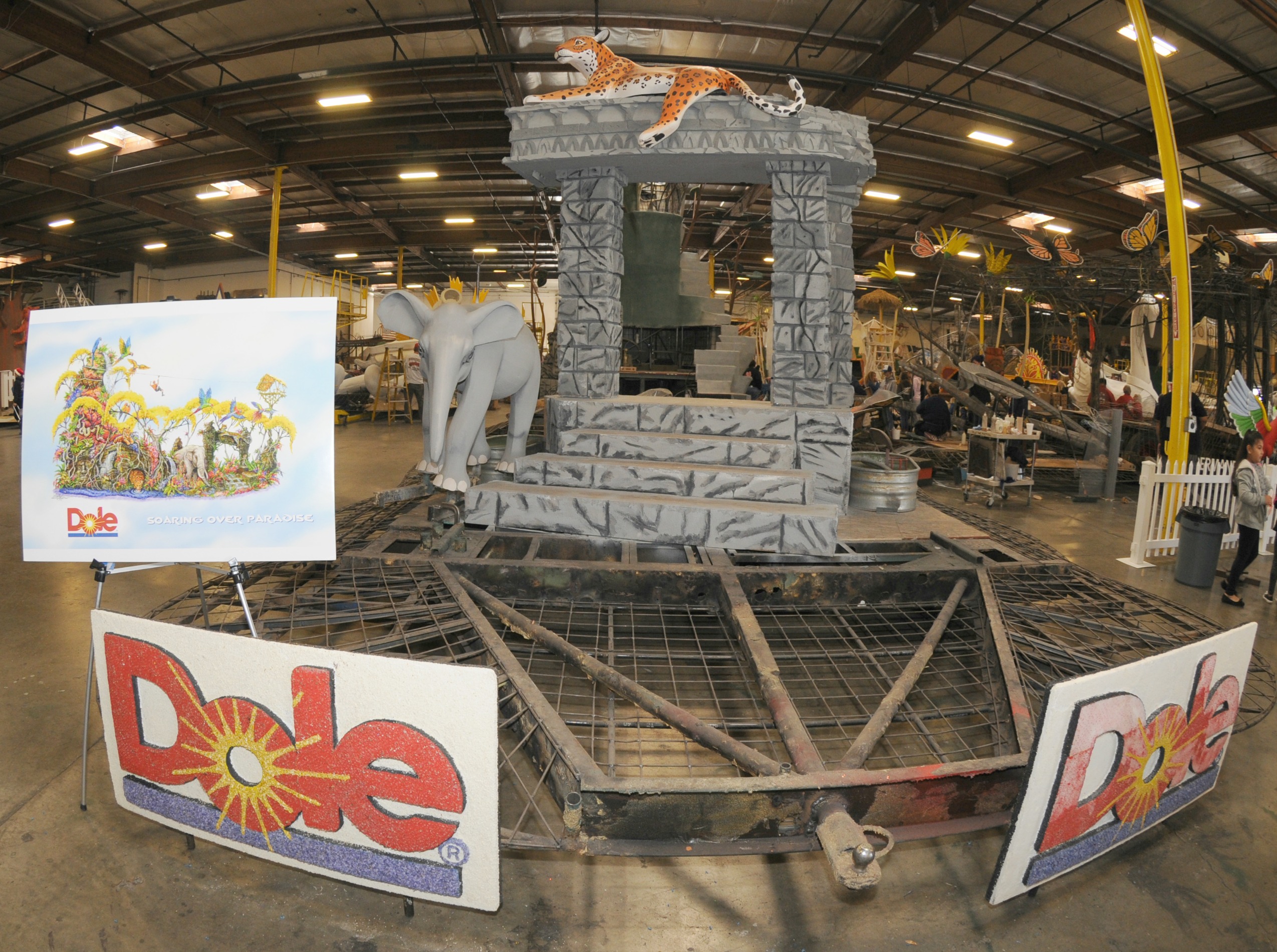 This Years Theme
Dole Packaged Food's 2016 float, "Soaring Over Paradise," explores the world's precious rainforests where more than 30 million species of plants and animals make their homes. The float includes four fresh waterfalls, a zip-line that will allow a rider to travel through the lush rainforest canopy, and a flock of brilliantly colored sculptured Macaws that appear to take flight over the dense floral floor of the float. The Macaws are a special tribute to famed float designer Raul R. Rodriguez, who designed DOLE's winning 2011, 2012, 2013 and 2014 Rose Parade floats, all with his pet Macaw, Sebastian, right by his side. Rodriguez designed 528 floats during his 38-year long career, 31 of which were Sweepstakes Trophy winners in the Rose Parade.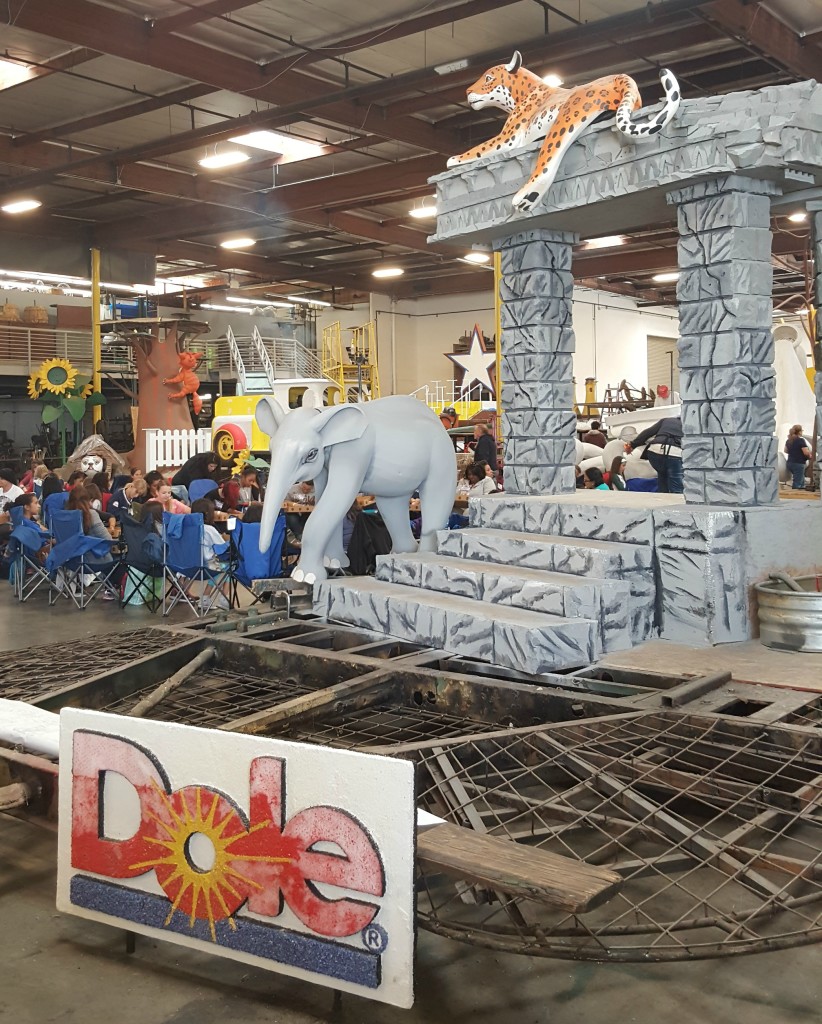 Interesting Facts
Throughout its participation in the prestigious Rose Parade, Dole has explored various countries and cultures where DOLE fruit is grown. Raul R. Rodriguez brought the stories of the destinations to life with stunning floral displays, along with fresh fruit grown by DOLE for use on each float.
"Raul was a member of the Dole Packaged Foods family and helped us not only create vibrant, colorful and exotic floats, but also to tell the stories of our heritage and the many cultures that contribute to our mission of inspiring healthy lifestyles," said Dave Spare, Vice President of Marketing, Dole Packaged Foods. "This year we are honoring our friend by dedicating our 2016 Rose Parade float entry to him, and expanding DOLE's presence with activities the week prior to the Rose Parade."
To further honor Rodriguez, Dole is making a monetary donation in the designers' name to California State University Long Beach, where he is a distinguished alumni. As a CSULB alumni myself, I am glad to see Dole making such a generous contribution in honor of such an amazing man.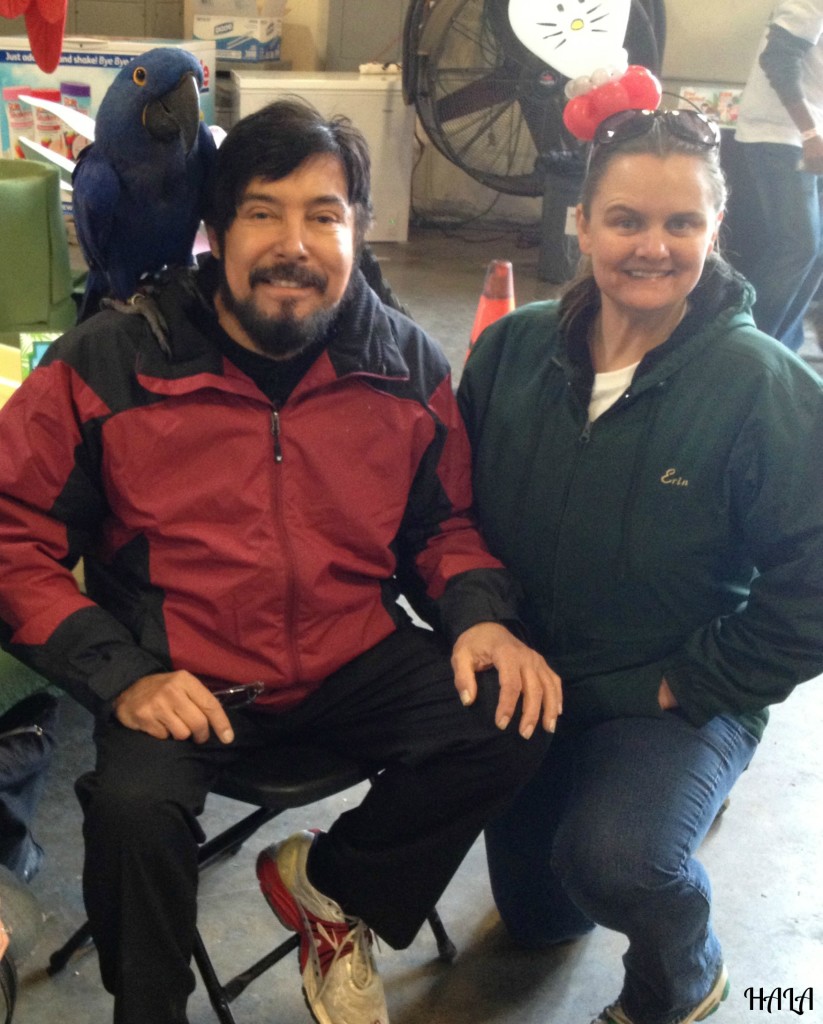 A few years ago when we first started attending this special Dole Family Day, we had the honor to meet with and chat with Raul Rodriguez. As a lifelong fan of the Tournament of Roses Parade and watching since I was a child, driving up with family to Pasadena after the Parade to get to see the floats up close and personal while they were on display, I have always admired and have been awestruck by the beauty and artistry of his designs. It was exciting to be able to meet him, and I am so glad we had that opportunity.
The 2016 Dole Packaged Foods float also highlights Dole's environmental practices, respect for natural resources and commitment to non-GMO packaged fruit through its vibrant depiction. Featured throughout the float are fresh, non-GMO fruits and vegetables grown by DOLE, including bananas, pineapples and mangoes.
In addition to the fresh fruits and vegetables being displayed on the float, Dole will have a major presence at the first "Live on Green" event in Downtown Pasadena.  The three day event, Dec. 29 – 31, at the Pasadena Convention Center will have a special memoriam for Raul R. Rodriguez. Dole will also have live food and beverage demos with Dole California Cook-Off champion Ally Phillips from Allys Kitchen throughout the event, as well as the Dole Bistro, that will be serving up exotic, healthy and fun food and drinks.
To kick off the final road to the 2016 Rose Parade, Dole is launching a sweepstakes in which one lucky winner and a guest will get to travel to a rainforest paradise. The sweepstakes will be running through midnight on December 31, 2015, fans can enter for a chance to win a grand prize Hawaiian vacation, including hotel and airfare. For more information about the sweepstakes, and to enter, visit  Dole's Facebook page.
Product Samples
During the Family Day we also got to sample some of the newest Dole products.  Dole Dippers are delicious fresh frozen banana slices covered in dark chocolate. They also had Fruitocracy, a very yummy fruit pouch made from straight-up, delicious, all natural fruit.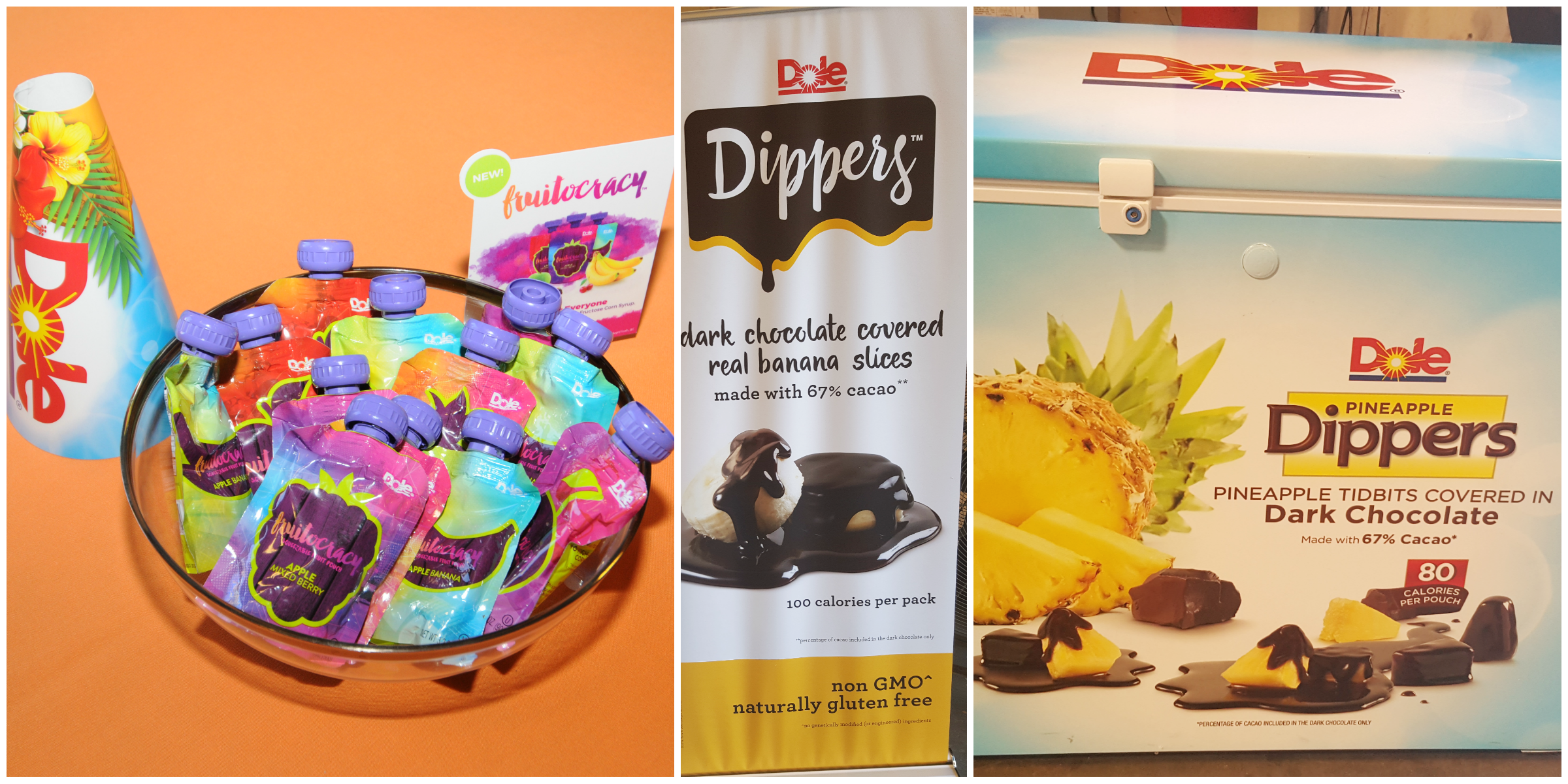 For more information about the Rose Parade visit their Website.