Celebrate Earth Day with Born in China!
By Erin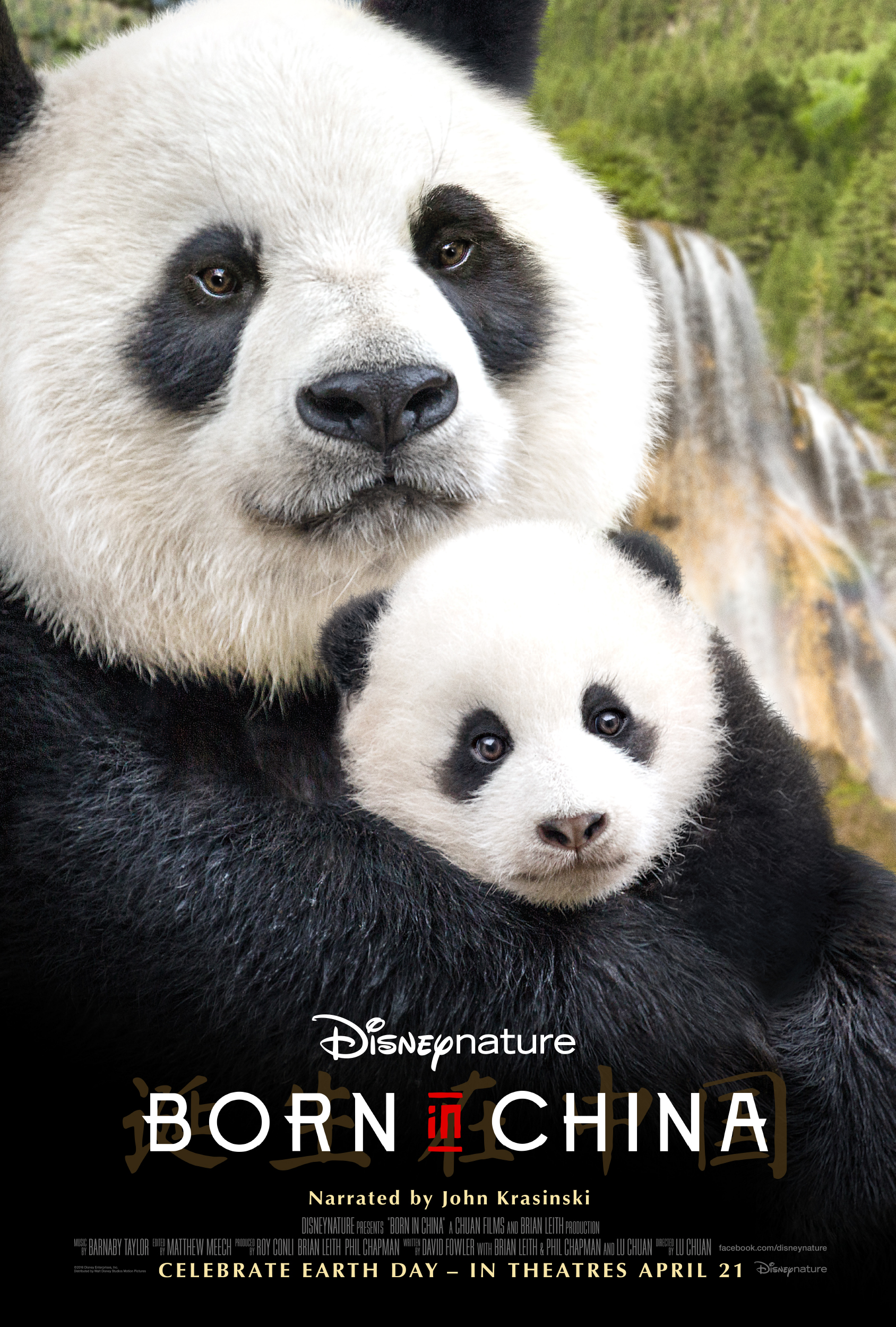 Disneynature movies are so magical. I learn so much about the animals on our planet by watching them as they take us to places we would otherwise never be able to get to on our own. Disneynature proudly presents, Born in China, opening in theaters everywhere this Friday, April 21st. A breathtakingly gorgeous film that will have you in complete awe; Born in China follows the heartfelt, hilarious, and all too real adventures of three animal families: a panda bear and her cub, a snow leopard and her two cubs and a golden monkey and his family.
Born in Nature is brilliantly narrated by John Krasinski ("13 Hours: The Secret Soldiers of Benghazi," NBC's "The Office," "Amazon's "Jack Ryan"), Disneynature's new True Life Adventure film "Born in China" takes audiences on an epic and exciting journey into the wilds of China where few people have ever ventured.  Following the stories of three animal families, the film transports moviegoers to some of the world's most extreme environments to witness wildly intimate moments in the lives of these animals, whose day-to-day endeavors are both captivating and comical. A proud panda bear mother guides her growing baby as she begins to explore and seek independence. A  curious 2-year-old golden snub-nosed monkey, who feels displaced by his new baby sister, joins up with a group of free-spirited outcasts. And a mother snow leopard—an elusive animal rarely seen by human eyes—faces the very real drama of raising her two cubs in one of the harshest and most unforgiving environments on Earth. This is the perfect film to go out and see on Earth Day! Or any other day of the year really, if you are as much of an animal lover as I am.
 The first family we will meet here, is the snow leopard. China's Qinghai Plateau, the highest mountain plateau on Earth, is home to the stunning and elusive snow leopard. Experts estimate that there as few as 4,000 snow leopards left in Central Asia's high mountains. We watch the story of Dawa unfold, she is a mother snow leopard who has to fight to provide for her cubs and the environment where she lives in is harsh and unforgiving. At more than 15,000 feet above sea level, Dawa's world is decidedly inhospitable making food scarce and surviving with two cubs is a difficult task. Having to protect her territory from other snow leopards, makes it even more of a challenge. Winter temps are bitterly cold, precipitation comes largely in the form of hailstorms and limited vegetation provides little relief from winds that can exceed 40 miles per hour. This mother snow leopard is truly a creature of majesty. And it's instantly evident just how important this mother's cubs are to her. Your heart will go out to this brave and courageous family as you watch the hardships they endure.