Pismo Beach Monarch Butterfly Grove
By Erin
Whenever I travel up the coast of California to the Pismo Beach and Central Coast area, there is one very special stop that I always have to make, which is to the Pismo Beach Monarch Butterfly Grove. When I was there this past October to visit and stayed up in Cambria at the beautiful  Blue Dolphin Inn I just had to make sure we got to make a stop here! We were about a month early of when the butterflies return, but when I saw THIS at the Blue Dolphin Inn where we were staying at, I was very hopeful that we would see many more there at the Butterfly Grove.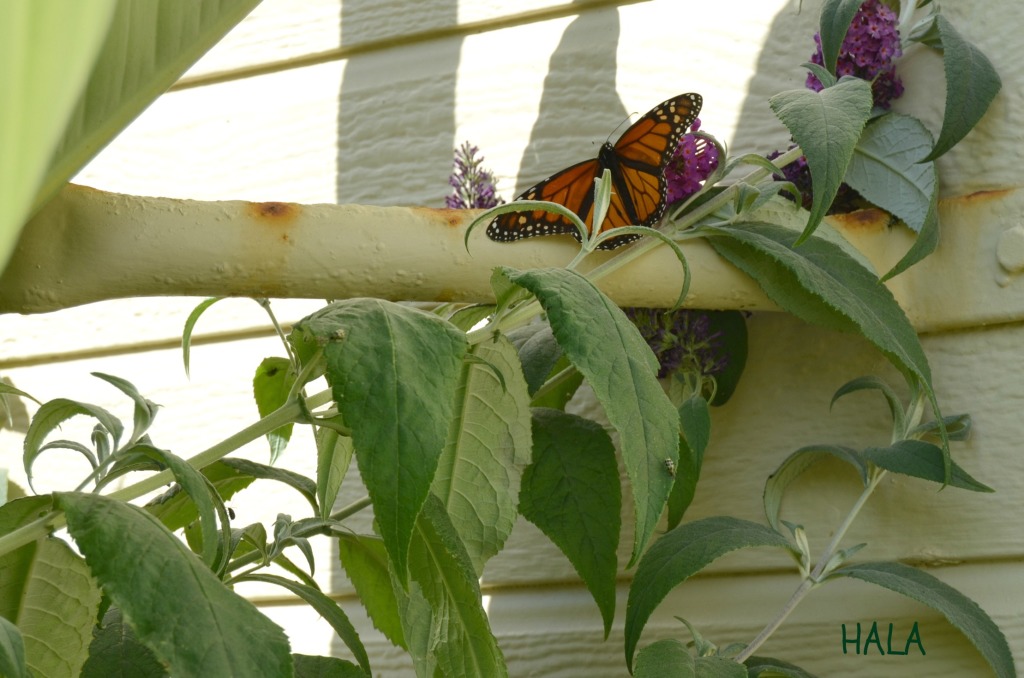 Monarch Season is usually November thru February, but we were in for a special treat as you will see below! Many of our special friends had arrived a month early!! 😉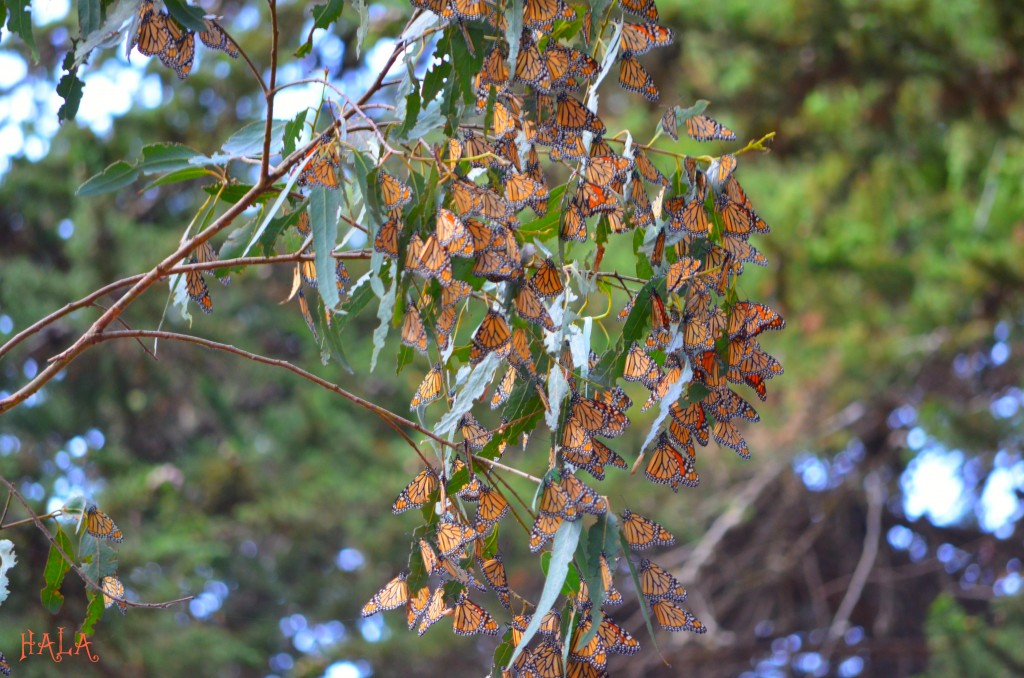 Each year thousands of vibrant orange and black Monarch Butterflies flock to Pismo Beach, seeking shelter from the freezing northern winters. From late October to February, the butterflies cluster in the limbs of a grove of Eucalyptus trees at Pismo State Beach. The grove is easily accessible as it is located right off of  State Highway 1 at the south boundary of the city limits of Pismo Beach. It is also fun to go here as there is a short little trail you can take that will bring you right to the beach! It truly is a magical place to be!