Cavalia's Odysseo
By Erin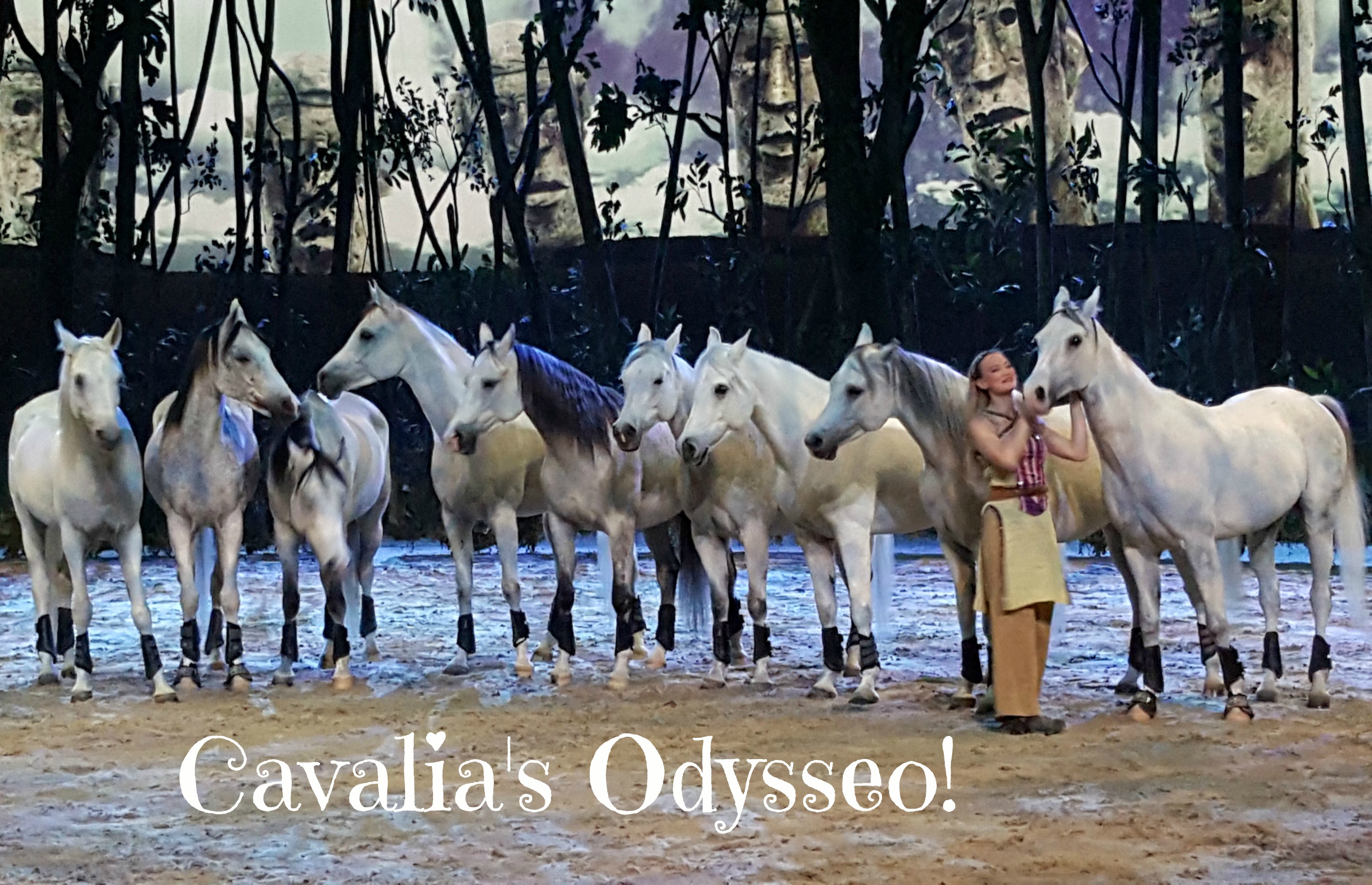 The other weekend I had the opportunity to cover Cavalia's Odysseo under the White Big Top as media, along with three of my most horse crazy friends. Boy, Oh boy were we all in for a treat! We were so close to the stage, front row to be exact, so we couldn't get any closer unless we were going to be part of the show. As tempting as that thought was, we decided against that, and just watched, but not without constantly picking out which horses we wish we could be riding in the show as they'd prance on by during each act! 😉

Featuring 65 beautiful horses and 48 riders, amazing acrobats and aerialists, musicians playing live music from around the globe to celebrate the bond between man (or woman) and horse. The best part of all is that they announced that tickets to this amazing show are being extended for shows through March 13th!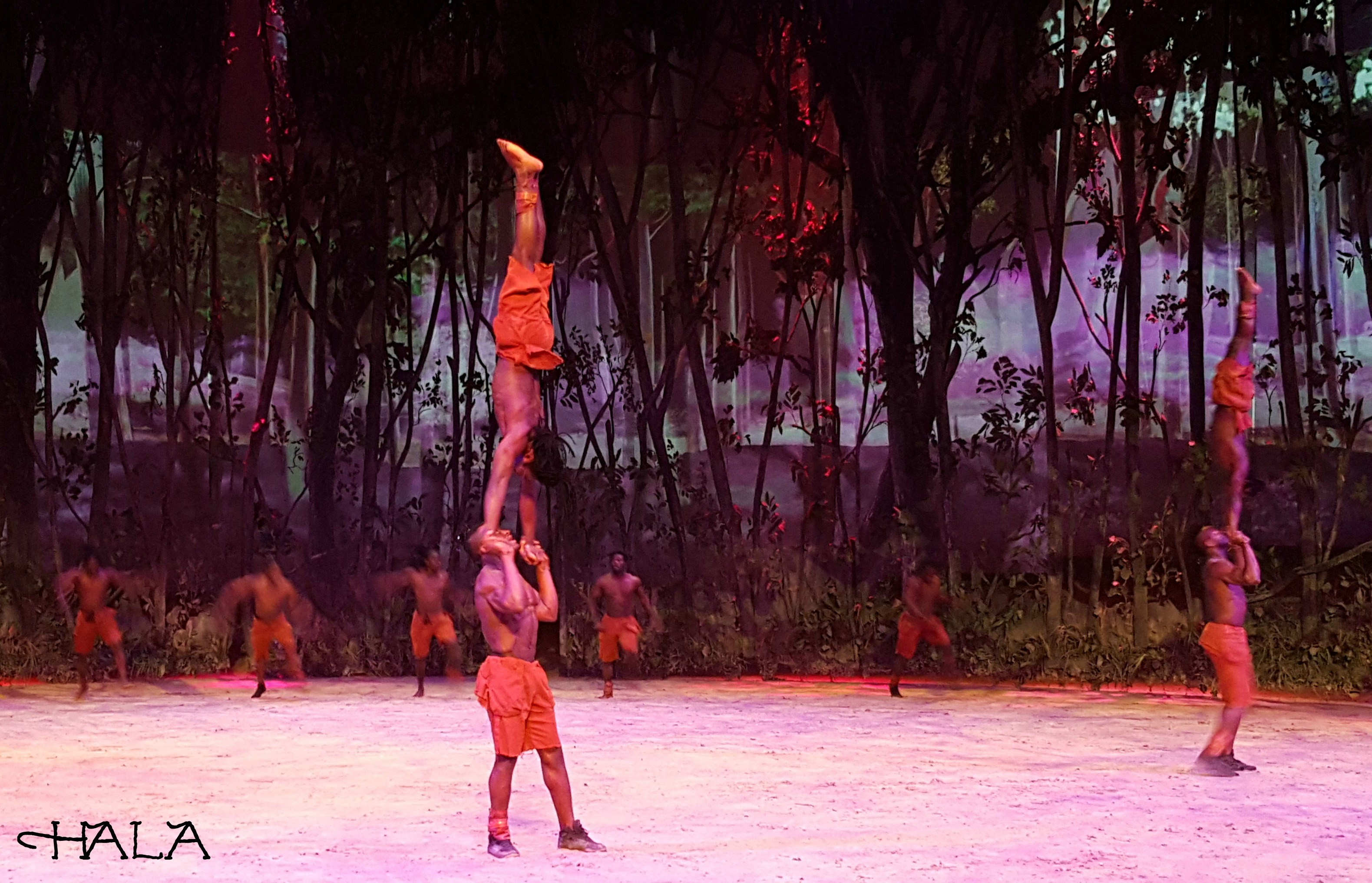 No amount of words can truly describe the beauty of this show, you have to experience it for yourself. I will just share with you some of my favorite parts of the show to try to capture a fraction of the awesomeness that is to behold when you see it in person in all its glory.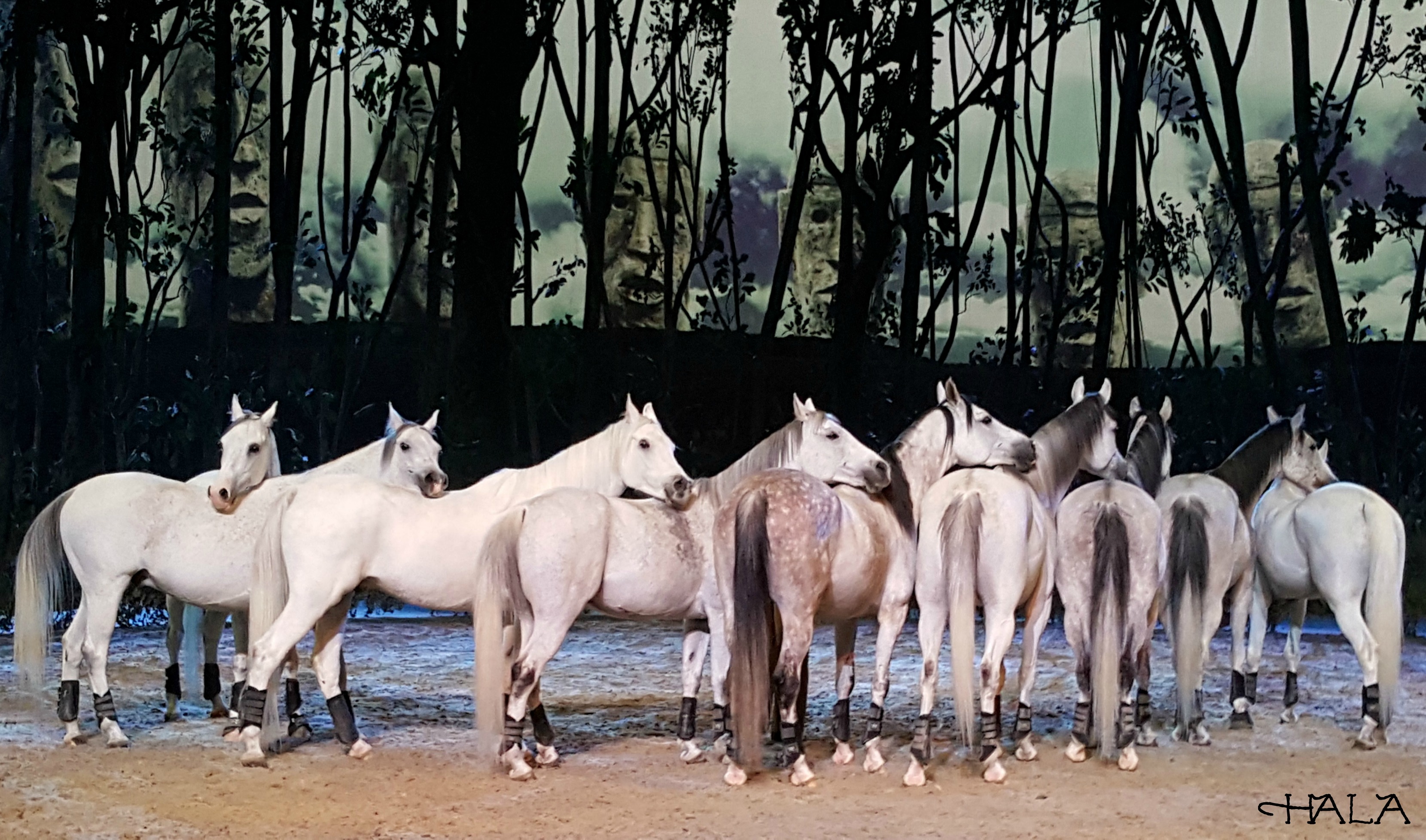 In an enchanted forest, the horses roam freely while the sun is setting. The horses perform a beautiful liberty routine with their trainer, who you can tell they have a very special bond with her. My favorite part is the scene above, when they come together for one big horsey hug!