Run! Don't Walk, to go See McFarland, USA!
By Erin
Disney's newest film McFarland, USA has hit the ground running today. Mcfarland, USA is the true story of how a cross country coach Jim White (Kevin Costner) rounded up a very unlikely group of Latino teens with uncertain futures and made them into true champions. McFarland is in California and is a predominantly Hispanic farming town where residents worked in the fields as "pickers." With the odds stacked against them, this high school cross country team has a heart of gold and the determination of a tiger, they would not give up. With obstacles such as a non-existent budget, widespread prejudice, and the boys families needing them to help out in the fields everyday, White was able to show that "champions can come from anywhere." The team became state champions in 1987. This film is truly an enjoyable one filled with many inspirational and motivating messages. You can do anything your heart desires, if you are willing to put in the time, dedication, and heart to make it happen.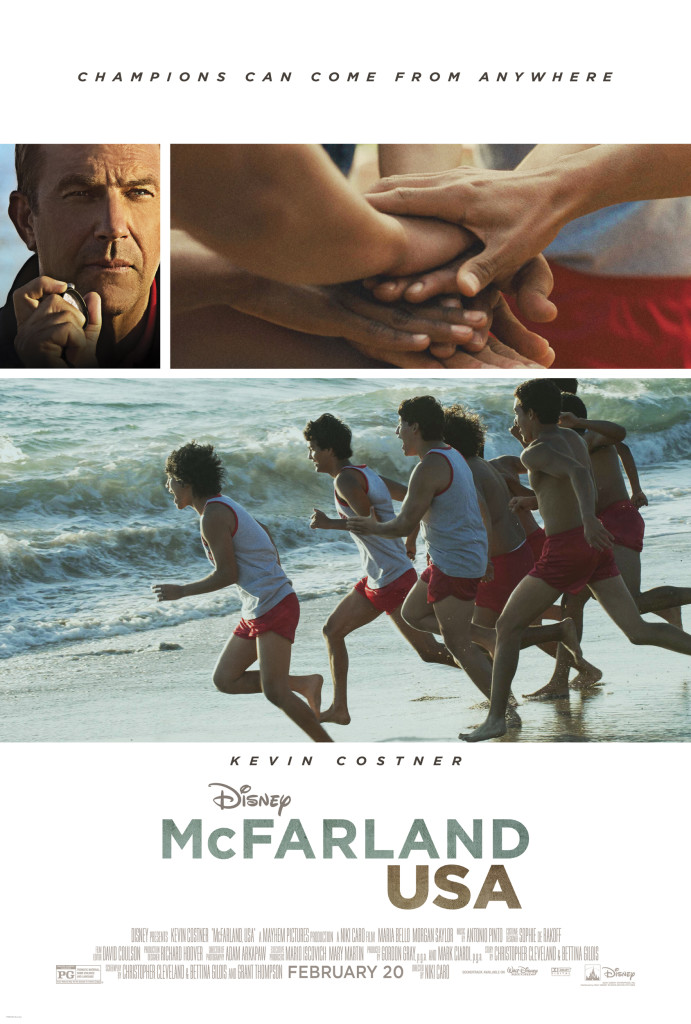 The scenic and awe inspiring beauty of California is highlighted by Director Niki Caro, creatively making use of the cross country courses, from the urban landscape of McFarland, including the state prison right next door, to the surreal surroundings of the cross country meets that winded through hills, lush trees and other greenery.   The production took the cast and crew to some of the most beautiful spots in Southern and Central California, from Lake Castaic to Malibu to the Griffith Park Observatory, in addition to the fields and neighborhoods of Bakersfield and McFarland.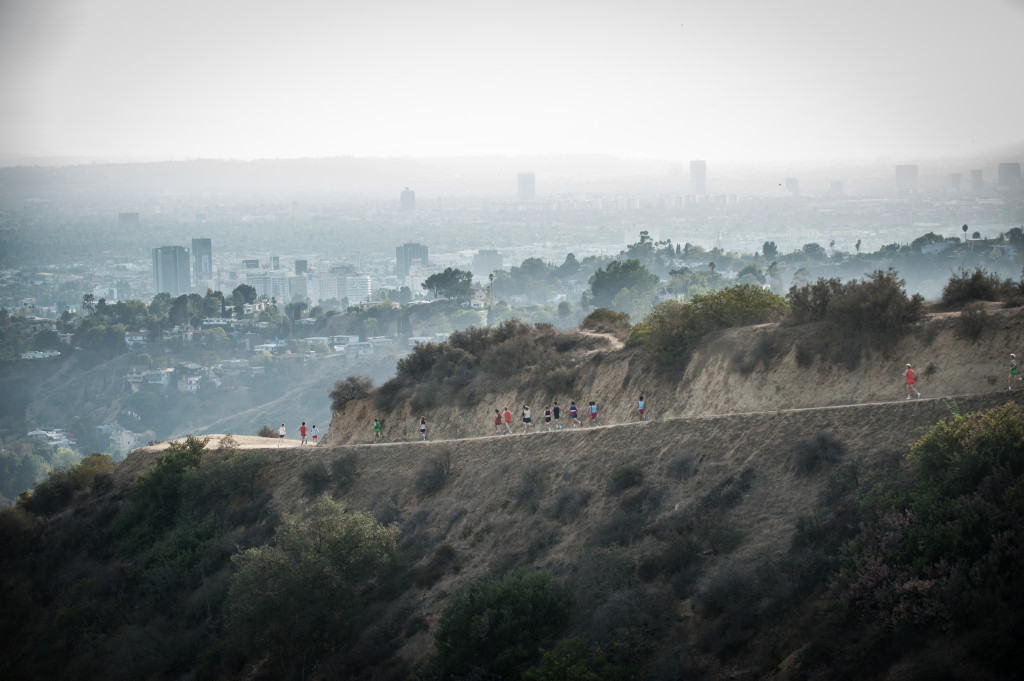 Here are a few more interesting facts to note about McFarland, USA as you run out to go see this inspiring film.
Coach Jim White is retired now, but if you go to McFarland, chances are you will see him out there on his bike, keeping up with the kids every evening with a lot of his original team running alongside as well. White retired in 2002 after teaching in McFarland schools for 40 years and coaching for 25 years.
Many of the original runners on the championship 1987 cross-country team have returned to or have stayed in their hometown to give back to the town that gave so much to them. A lot of these boys have become educators in the McFarland school district. The former teammates are not only working in their hometown, but also raising their families there and actively supporting the cross-country teams of today by coaching, helping out with the meets and practices and donating goods or money so the teams have what they need.