Cars 3 Review
By Devon Biroczky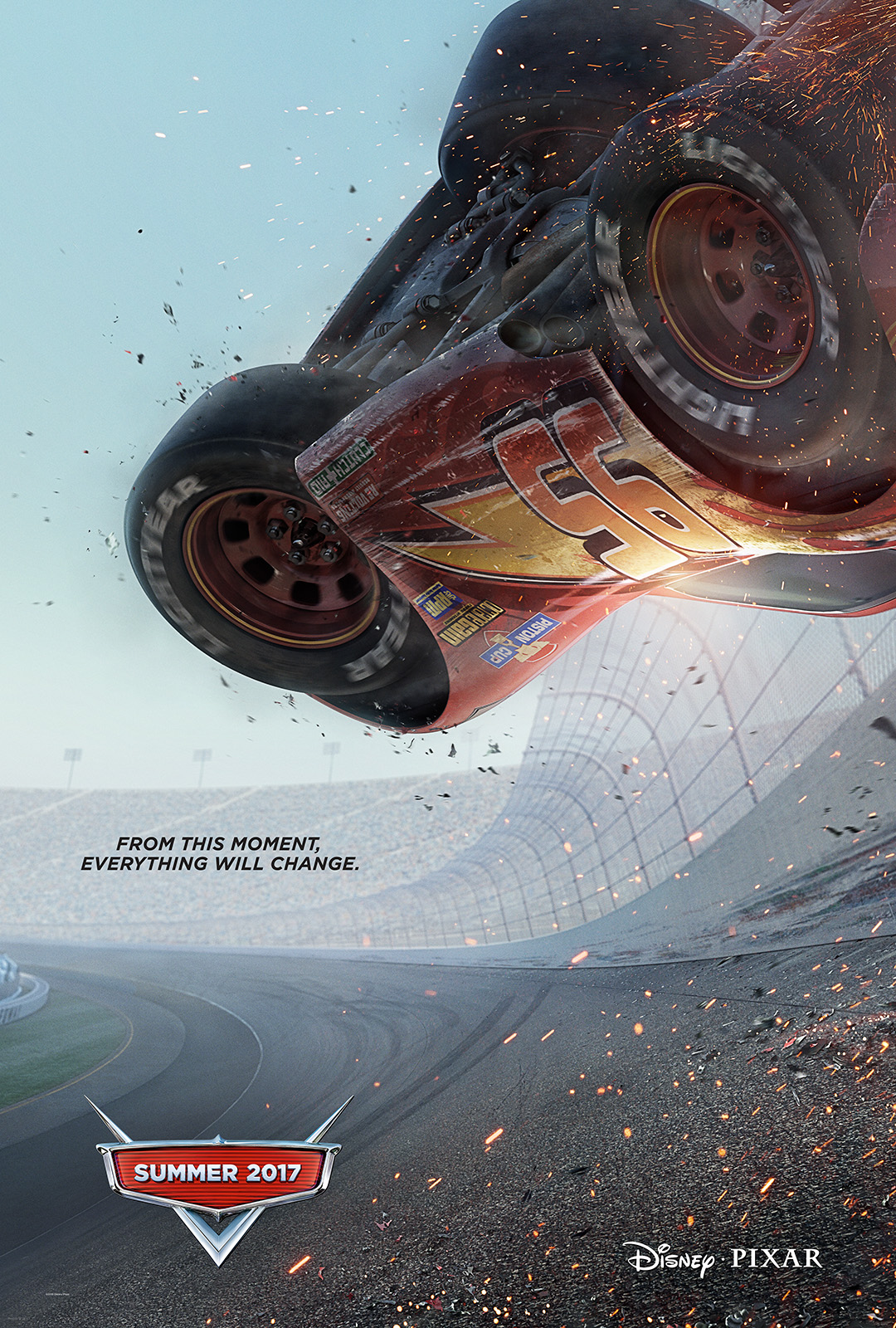 "Focus. Speed. I am speed. One winner, forty-two losers."
Cars 3 comes out to theaters today, June 16th, and if you haven't bought your tickets yet, you need to. This movie is the third installment in the Cars series, focused especially around a steadfast racecar named Lightning McQueen (Owen Wilson). Throughout the series, we've seen Lightning grow and associate with his friends down in Radiator Springs; now, in this third movie, we meet several more new characters.
The storyline of the movie begins in a celebrated montage of Lightning winning between first and second place repeatedly alongside his friends Bobby Swift and Cal Weathers. During one particular race, a new, never-before-seen car whizzes past them, taking first place without even blinking. This new high-tech car is introduced to us as condescending Jackson Storm (Armie Hammer), who is part of the next generation of racers. Lightning quickly learns that with this new generation of racers, he is slowly having a harder and harder time keeping up, let alone winning races against Storm, and the growing number of new-gen rookies joining the competitions.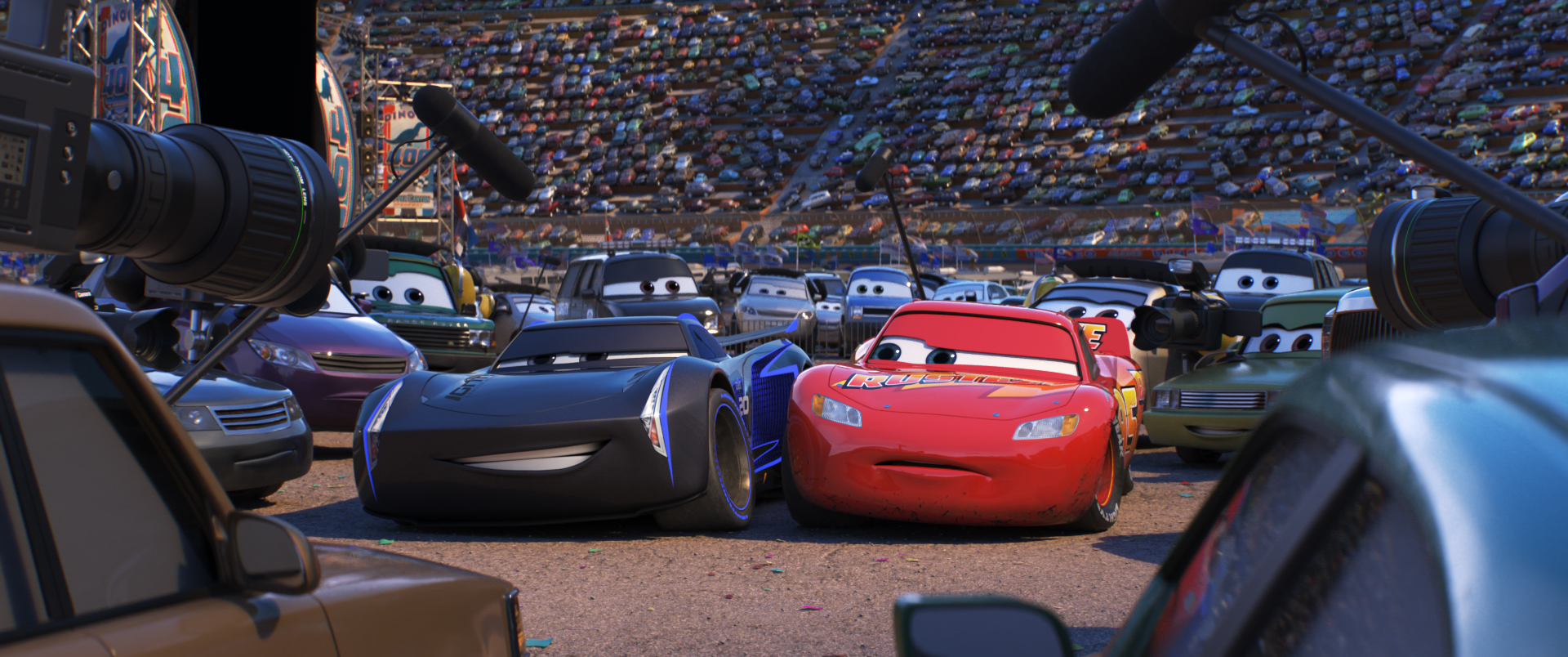 Fast forward through a few months, more losses on the racetrack, and an accident that left him less motivated than ever. Lightning has now regained his ambition through the help and pep talks from his friends in Radiator Springs. Now, we're also introduced to his new sponsor and superfan, Sterling (Nathan Fillion), along with his new trainer with racing dreams of her own, Cruz Ramirez (Cristela Alonzo).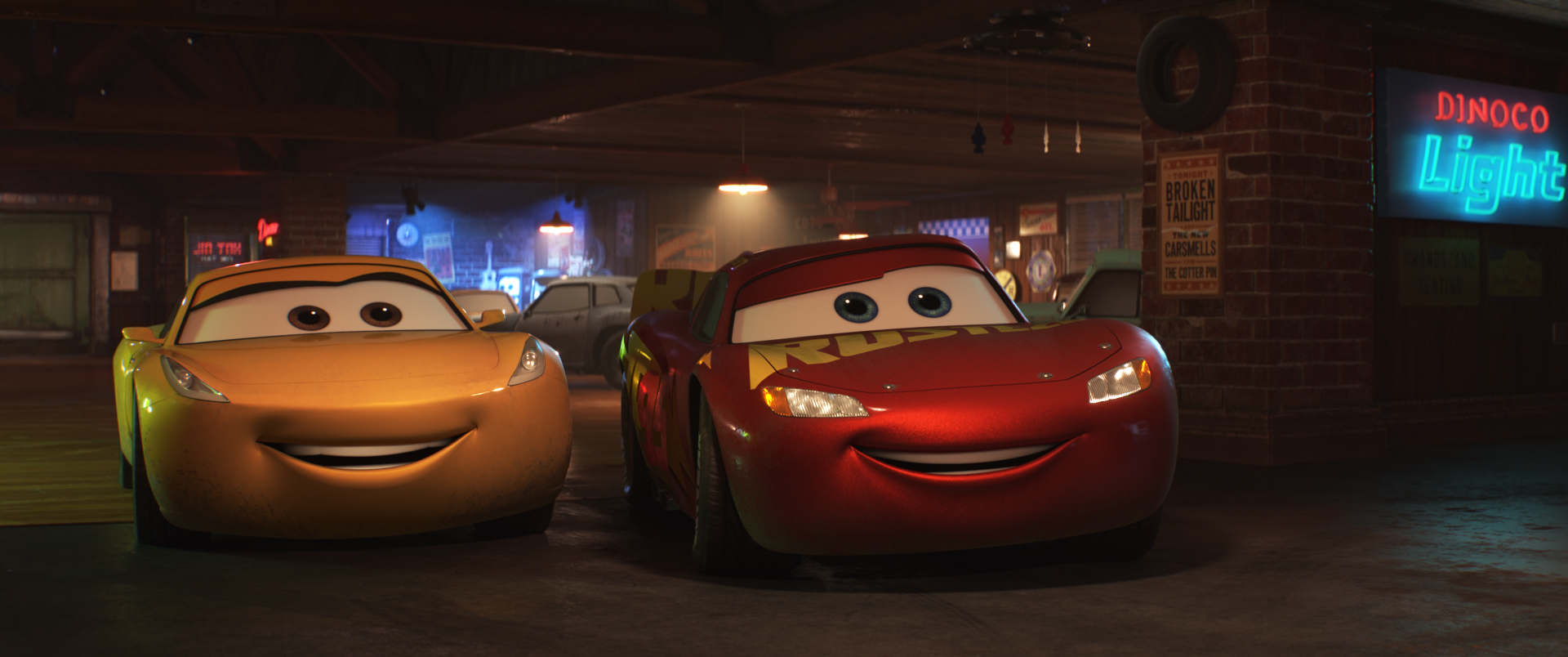 Cars 3 is definitely my favorite out of the series, especially seeing it go back to the roots of what really set this series apart, but delving into a deeper, more Pixar-like meaning to the story. We watch as Lightning struggles to learn the new, high-tech ways of preparing for a race, and understanding just why it's not necessarily for him. Instead, he goes back to some of the racers of the generations to learn their secrets of the trade. While he's learning and trying out all of these techniques for himself, he's also getting to know Cruz more as she's learning all of this herself. Cruz ends up revealing to Lightning that her dream is to be a racer, and she looked up to Lightning as she was growing up.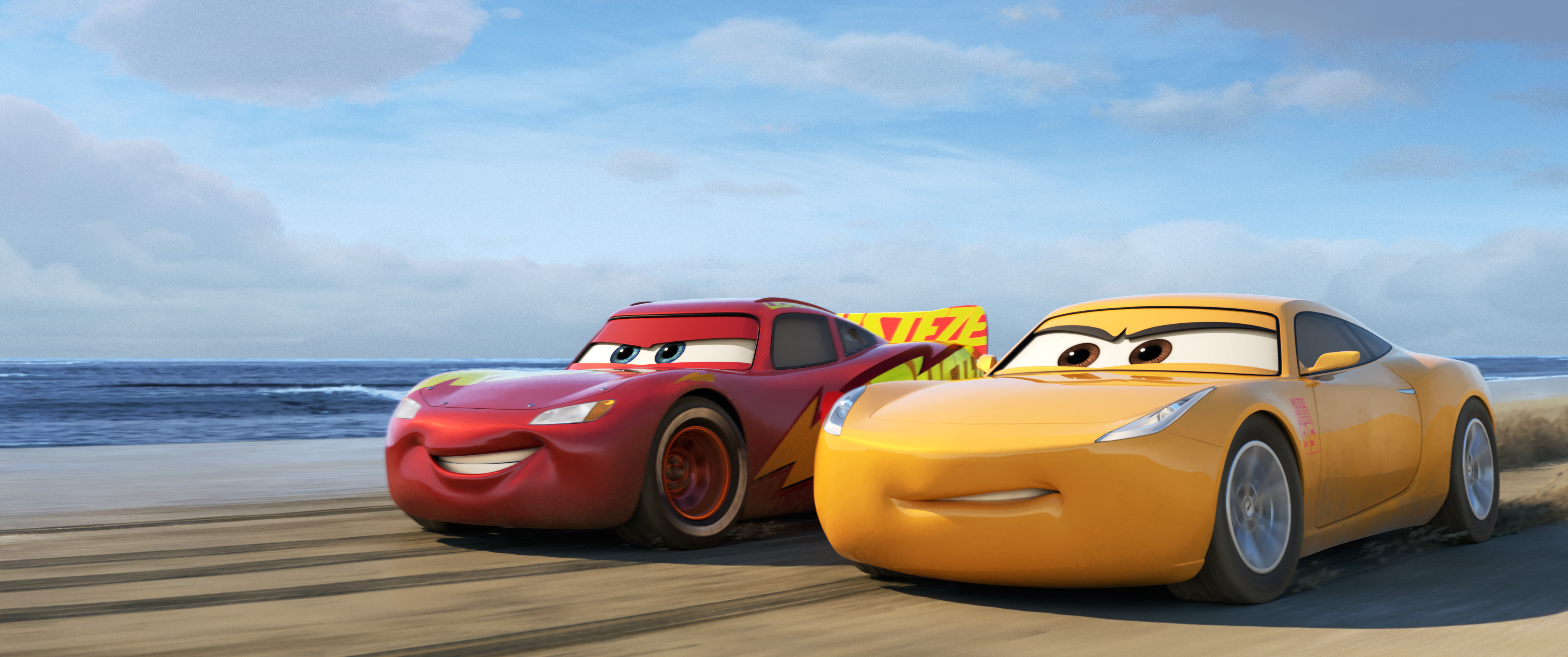 Not to mention, the Fabulous Doc Hudson is often referenced to throughout the movie, being Lightning's biggest mentor for his entire racing career. Even though Doc is gone, Lightning meets other racers from the generations of racing before him, including Smokey, who was once Doc's trainer. Lightning talks to him about what's going on and Smokey agrees to help. Side by side, Lightning and Cruz both learn ways of practicing for a race, including driving within a herd of "cow-cars." They both struggle at first, but with some practice and learning to work together, they both end up more ready than ever. That's one of the most important themes within this movie, is that by working together, you can succeed more than you'd ever dreamed.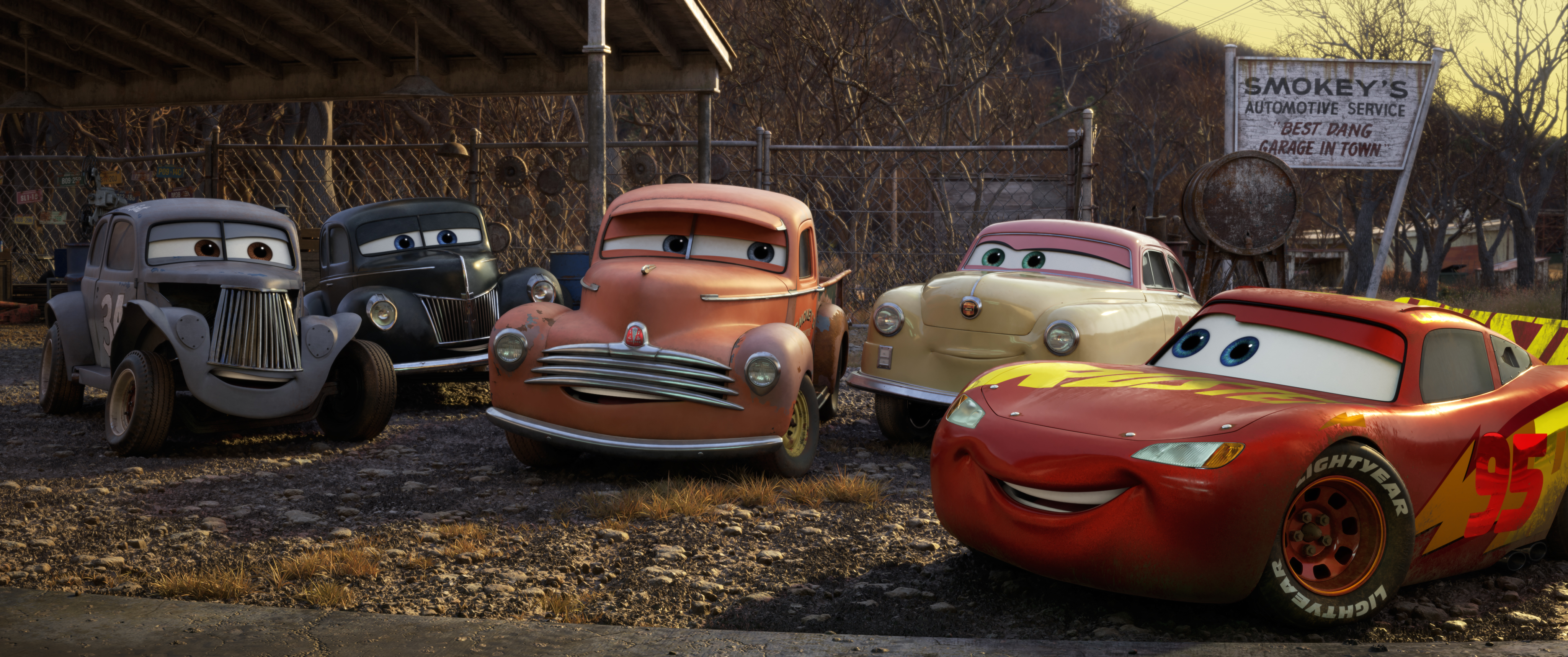 The movie is animated as beautifully as always – bright, awe-inspiring colors, relatable plotlines, and a fitting soundtrack that gets you in the mood for wherever the movie is about to take you. Cars 3 is a wonderful movie that will have people of all ages intrigued, so even if you don't have children, this is definitely another one of the many amazing Pixar movies you will want to see.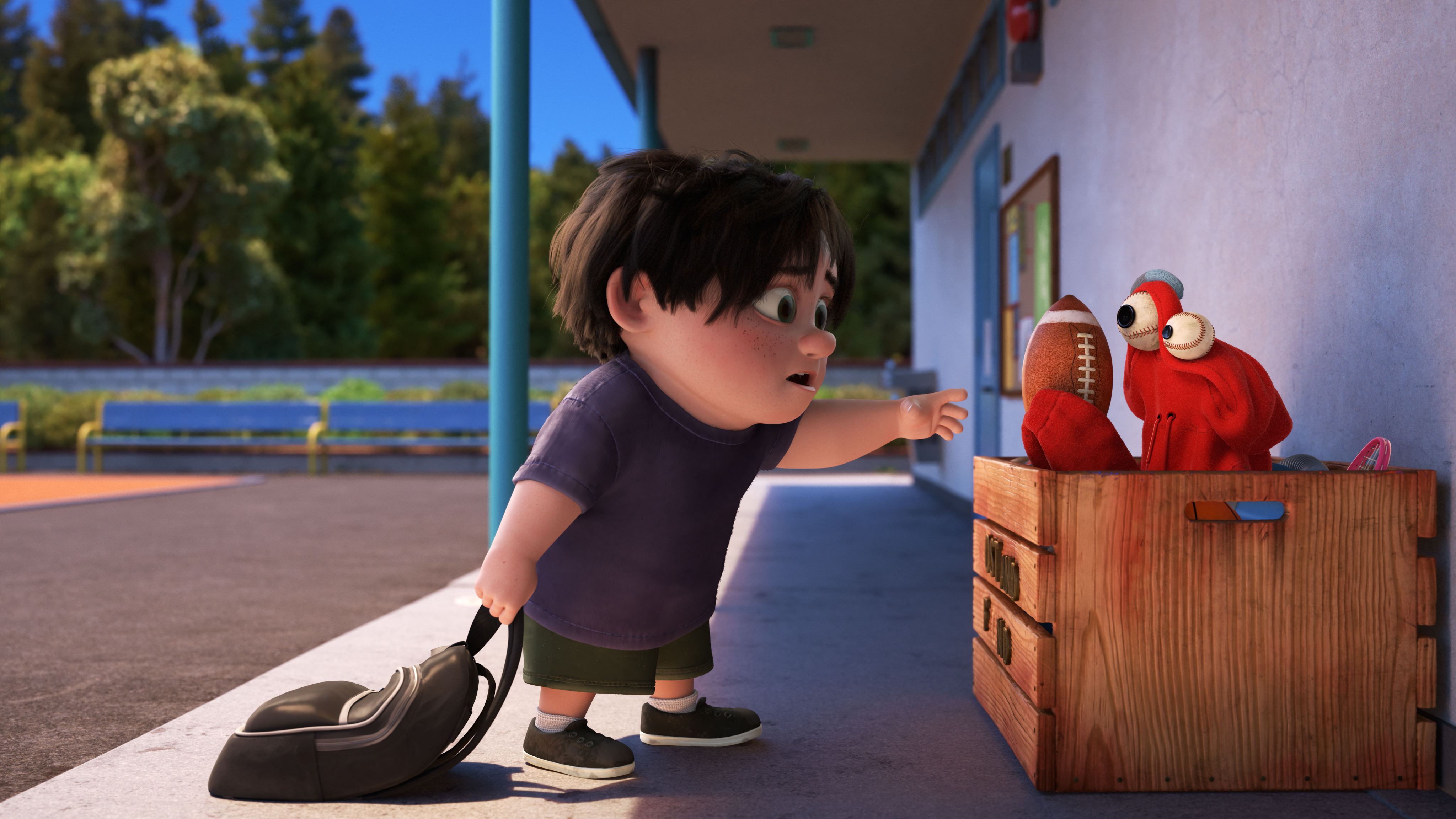 In addition to all that, there is also a short film placed at the beginning of the movie called Lou. This is easily one of my favorite Pixar shorts that have been released thus far. Lou explains the story of a young bully named J.J. on a school playground who likes to take toys away from the other kids on the playground. While he has been taking toys, the lost and found box has been gradually filling up. Slowly, all of the items in the box have begun producing a creature named Lou, built up of items such as a jacket for a body, baseballs as eyes, among other odd items. Lou's goal is to persuade J.J. to return every lost and stolen item in return for something J.J. wants as well. The short film is absolutely adorable and especially relatable when you think of how prominent bullying is in today's times; it's definitely a must-see, and I'm looking forward to owning it one day.
Again, Cars 3 along with Lou both release in theaters today, June 16th and it's a wonderful way to go spend some time this Father's Day weekend! Watch the trailer below and have a wonderful weekend!
CARS 3 is OUT in Theaters NOW! 🙂