Knott's Ghost Town Alive!
By Kirstin
*We attended as media for purposes of this post. All thoughts and opinions remain our own.*

It's Summer Time and for my family, that means making the rounds to our favorite theme parks!  Thanks to my friend, Erin at Horsing Around in L.A. and Knott's Berry Farm, my family was able to go earlier than planned.
What's new at Knott's?  My family was invited to find out.  Ghost Town Alive turns Calico Ghost Town into a lively party!  Be careful though, there are shady horse rustlers ready to lead you astray!  Through September 4th, Ghost Town Alive! returns to Knott's Berry Farm for another action-packed summer complete with bandits, cowboys, robberies, judges, a good ol' western hoedown, and much more! You can visit the beloved town of Calico and experience an authentic western adventure by becoming a star in this summer's story of the Wild West, where the power to unlock adventures is in the hands of every guest.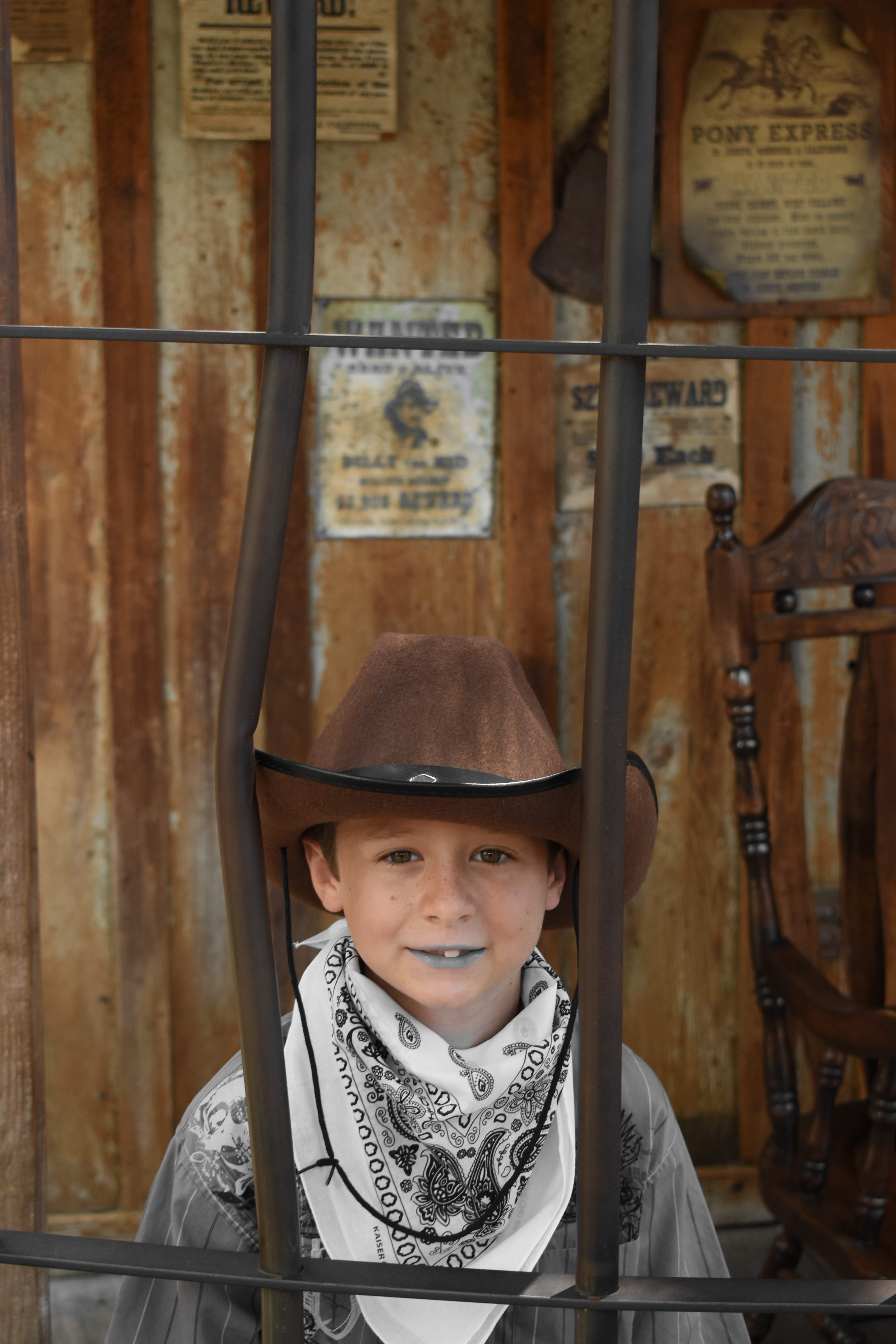 My children were excited to see the characters in Ghost Town however, there was a stop that is a must in our family.  One of their teachers instilled the love of Knott's Berry Farm into them in preschool and she often spends her days in the Fossil and Mineral Store as you walk in.  The geodes are stunning and can be cut right in front of your eyes.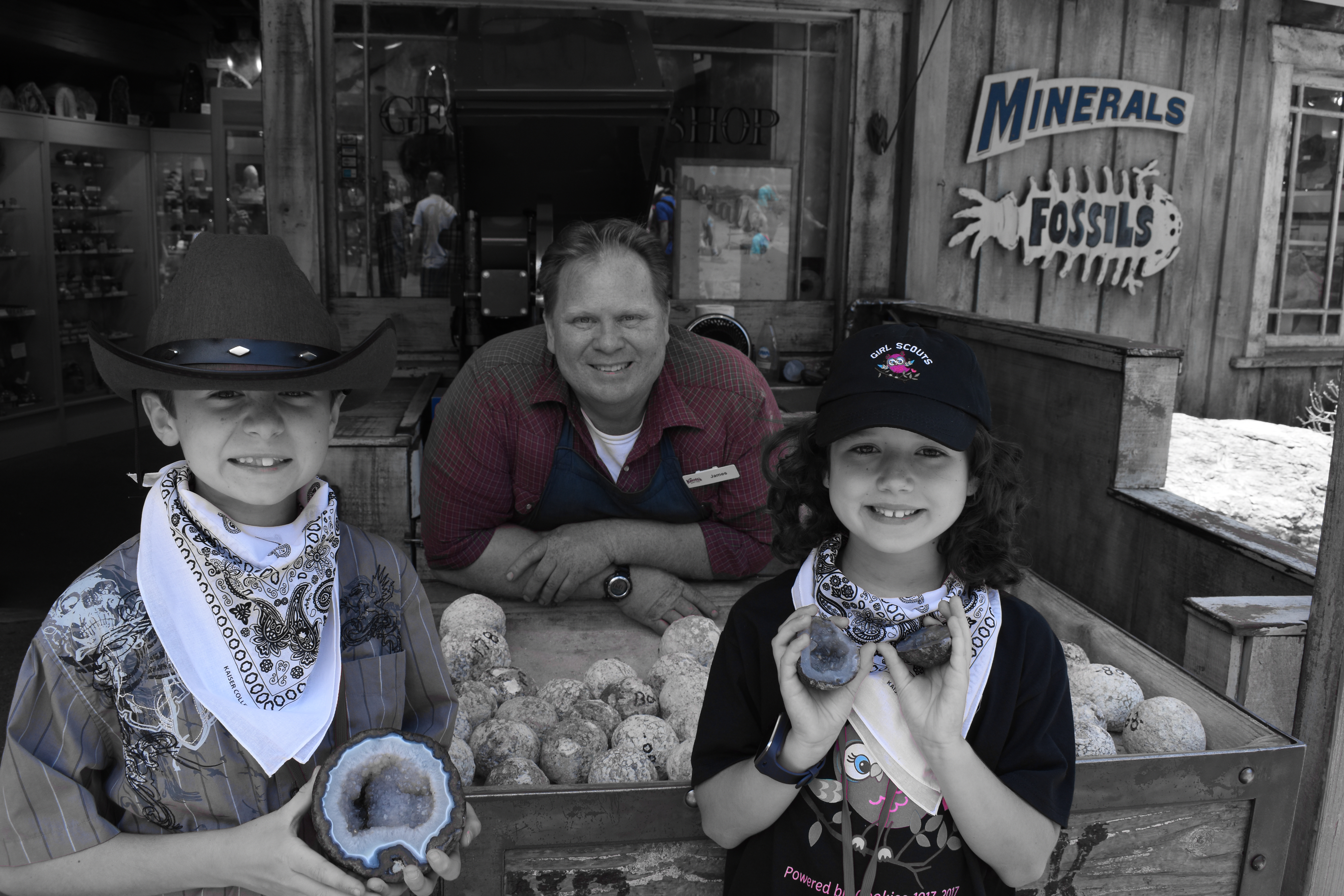 If you have never been in this store, make it a point.  The staff is knowledgeable and LOVE teaching their love of rocks and minerals.  We had learned about the Magic Rock today!  What is the Magic Rock?  This boulder has a high magnetic content in it which causes metal to stand on end!  Check this out!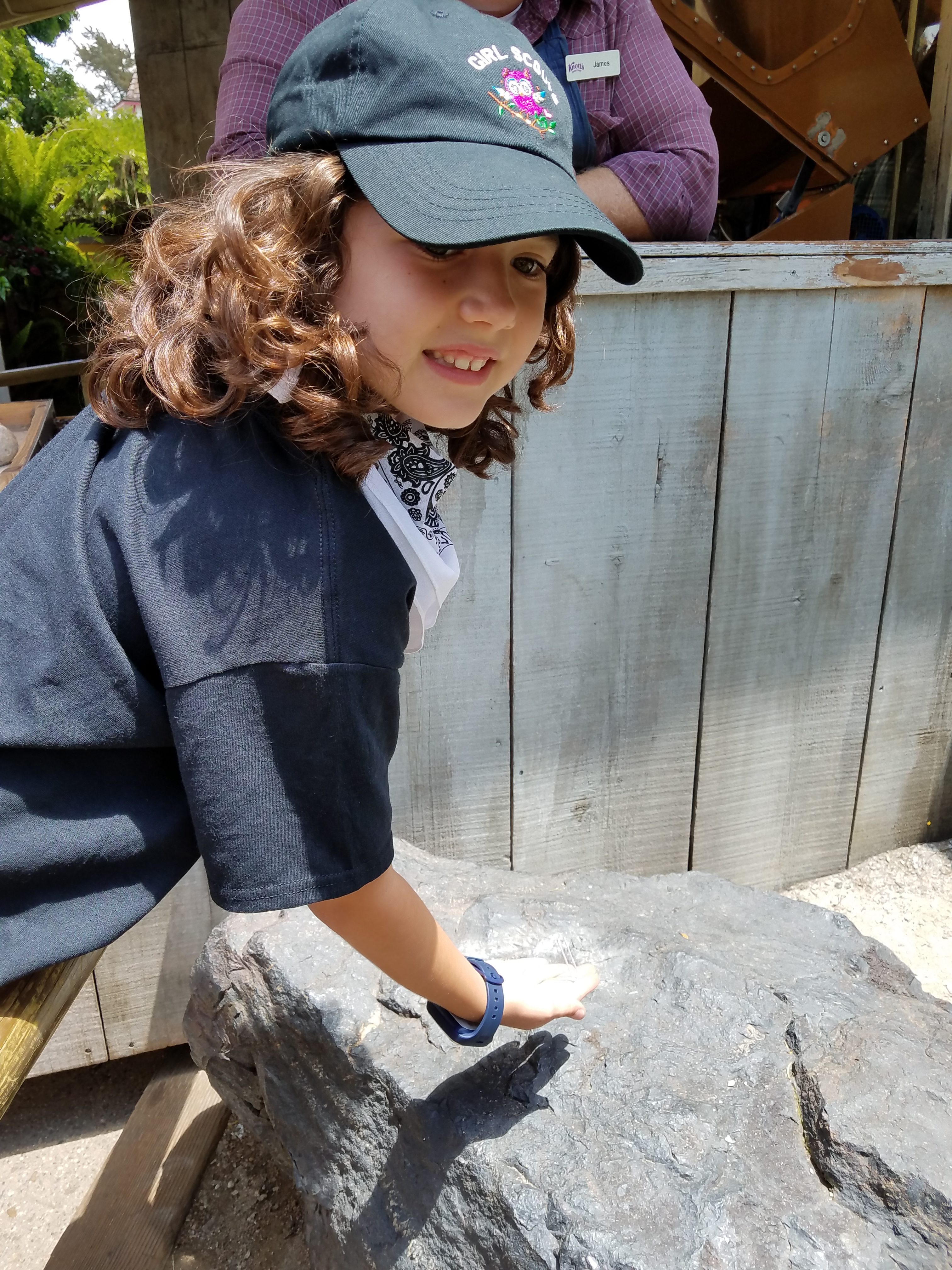 My son had recently attended a field trip to Ghost Town with his 4th grade class and I was really impressed by how much he learned!  We had our own tour and history guide with us.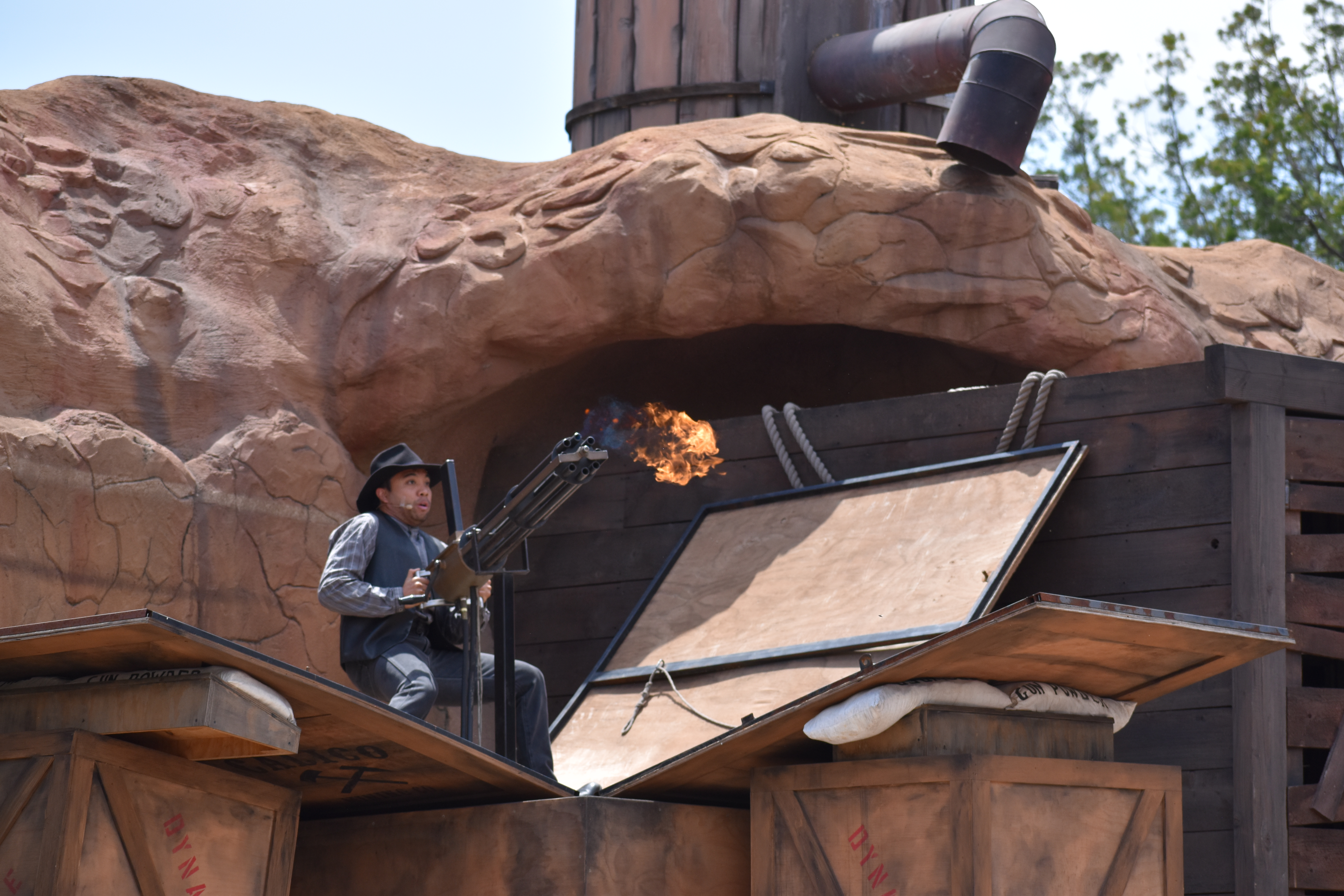 My family moseyed along down the street and discovered that the Wild West Stunt Show was about to start,  Knott's Berry Farm's stunt shows are so much fun!  The story-line keeps the audience interested while the stunts take your breath away.  You never know what will happen next!  The characters may fall from a balcony or get shot with a Gatlin Gun, you never know!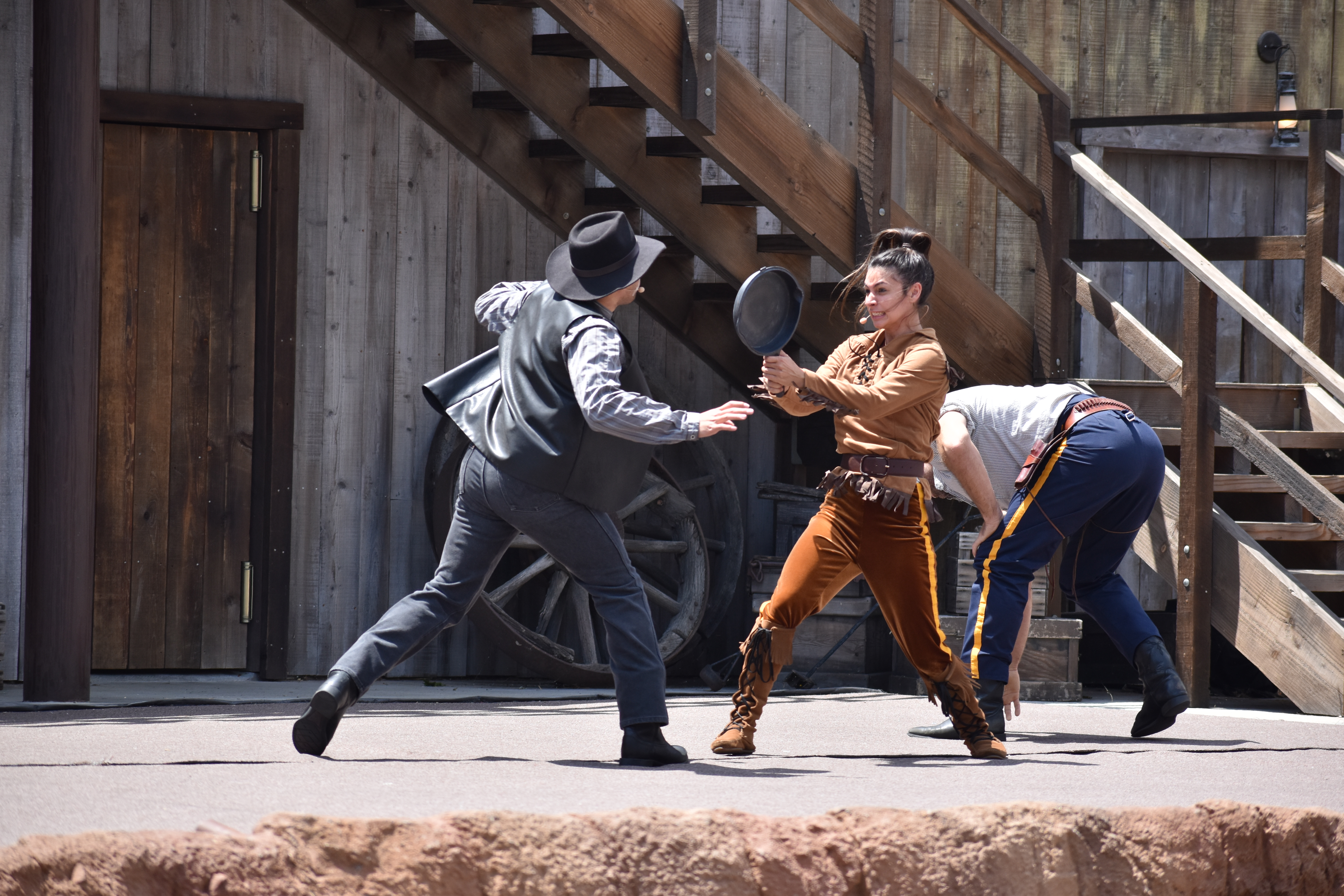 All around town we ran into fun characters that interacted with us and the kids.  The school-house read us a story of years gone.  I wanted to stay longer but the kids were itching to get on some rides. One of their favorite rides isn't too far from Ghost Town so off to the Rapids we went.  I don't recommend this ride if it is getting to be sun down but my kids are very convincing.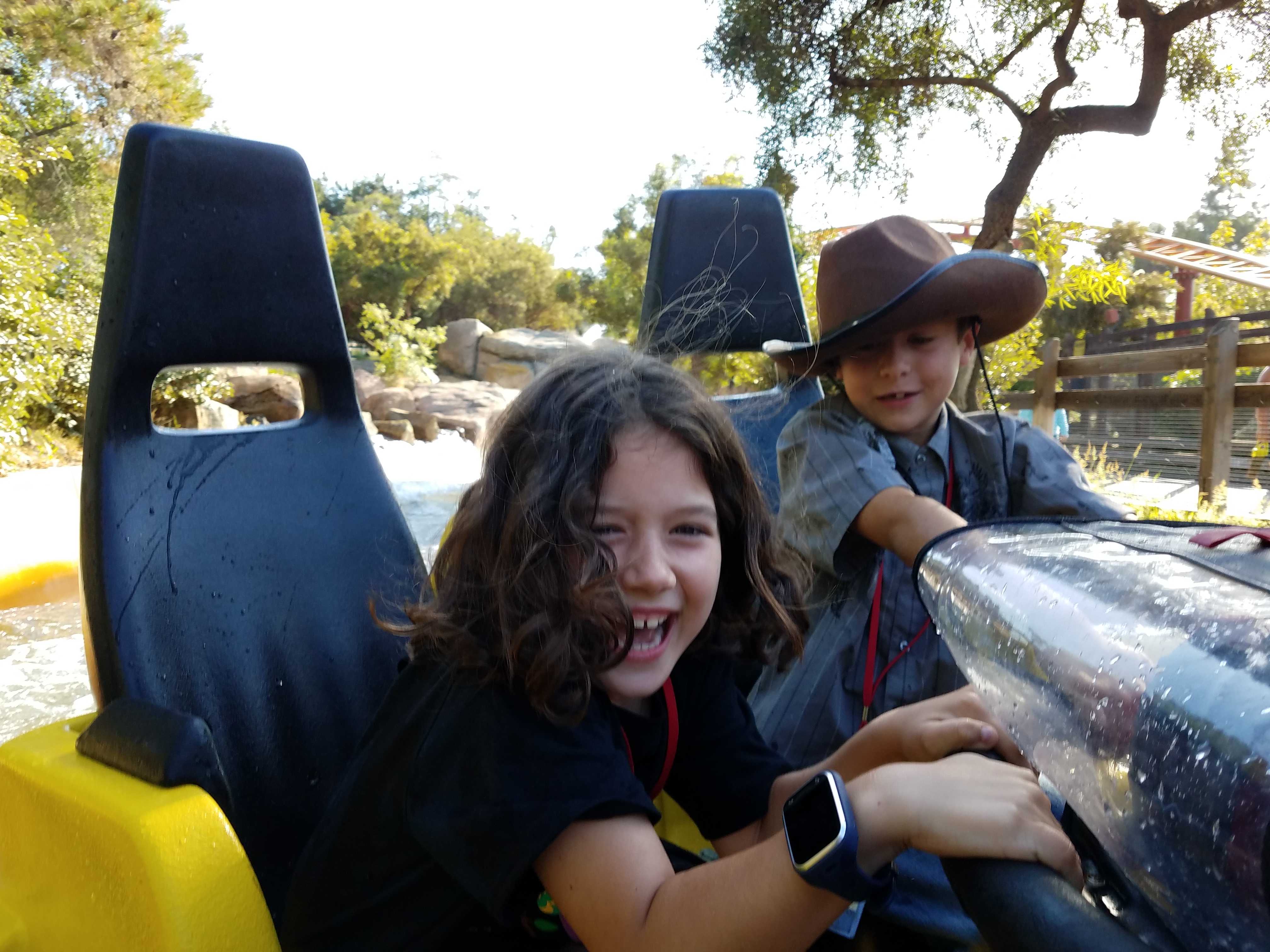 As we hopped off the ride we ran over to the new Snoopy show, Snoopy's Magnificent Magical Revue.  Like magic?  So do we!  Snoopy amazed us with his not so conventional magic show.  We loved the energy of the Peanuts Gang and the host, Magician, Greg Wilson!  One member of the audience even got to be part of the show!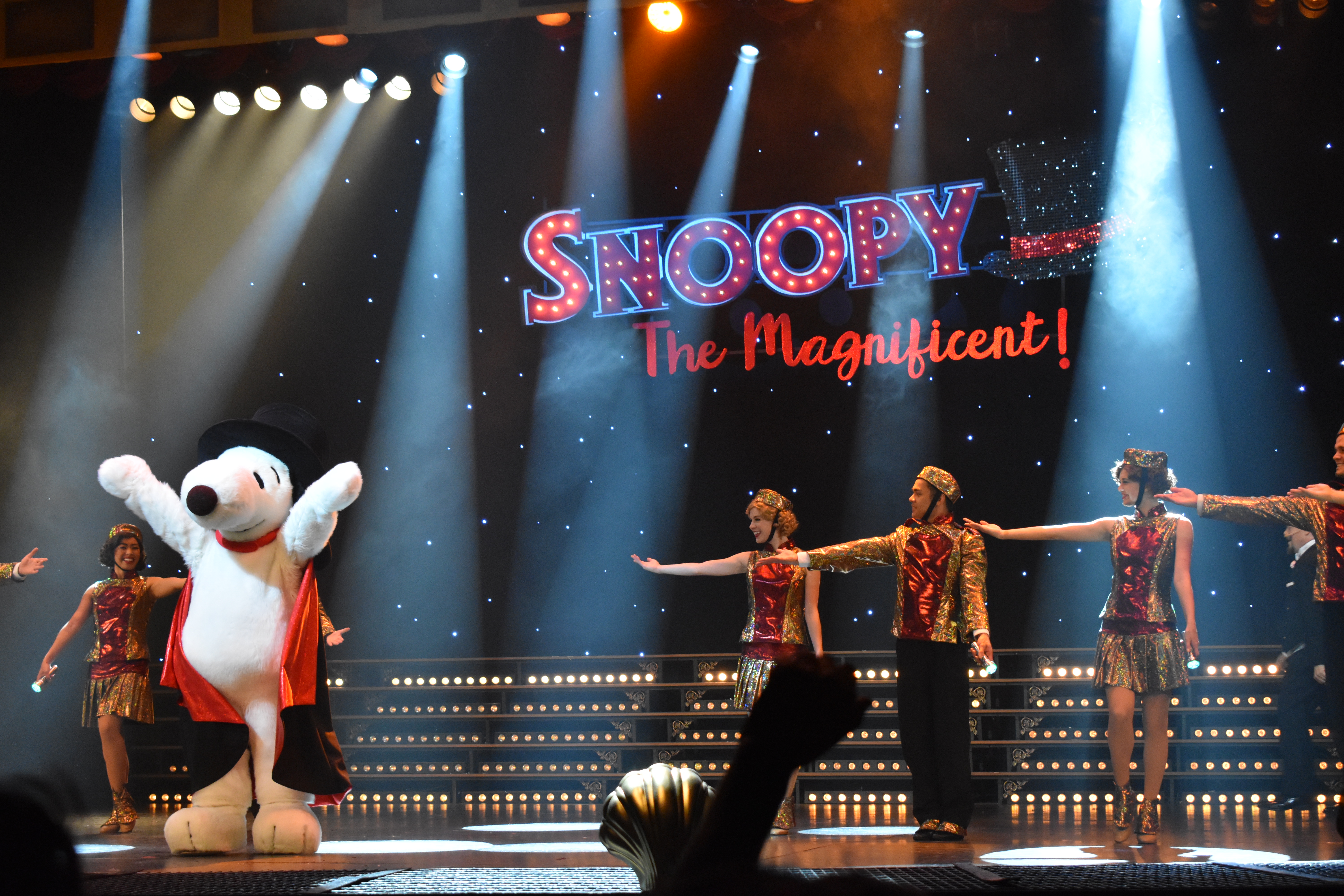 Feeling silly, we visited the cemetery and imagined the cowboys of old that lost their lives.  I remember the surprises of the tombstones from my own childhood and my kids look forward to it every time we visit.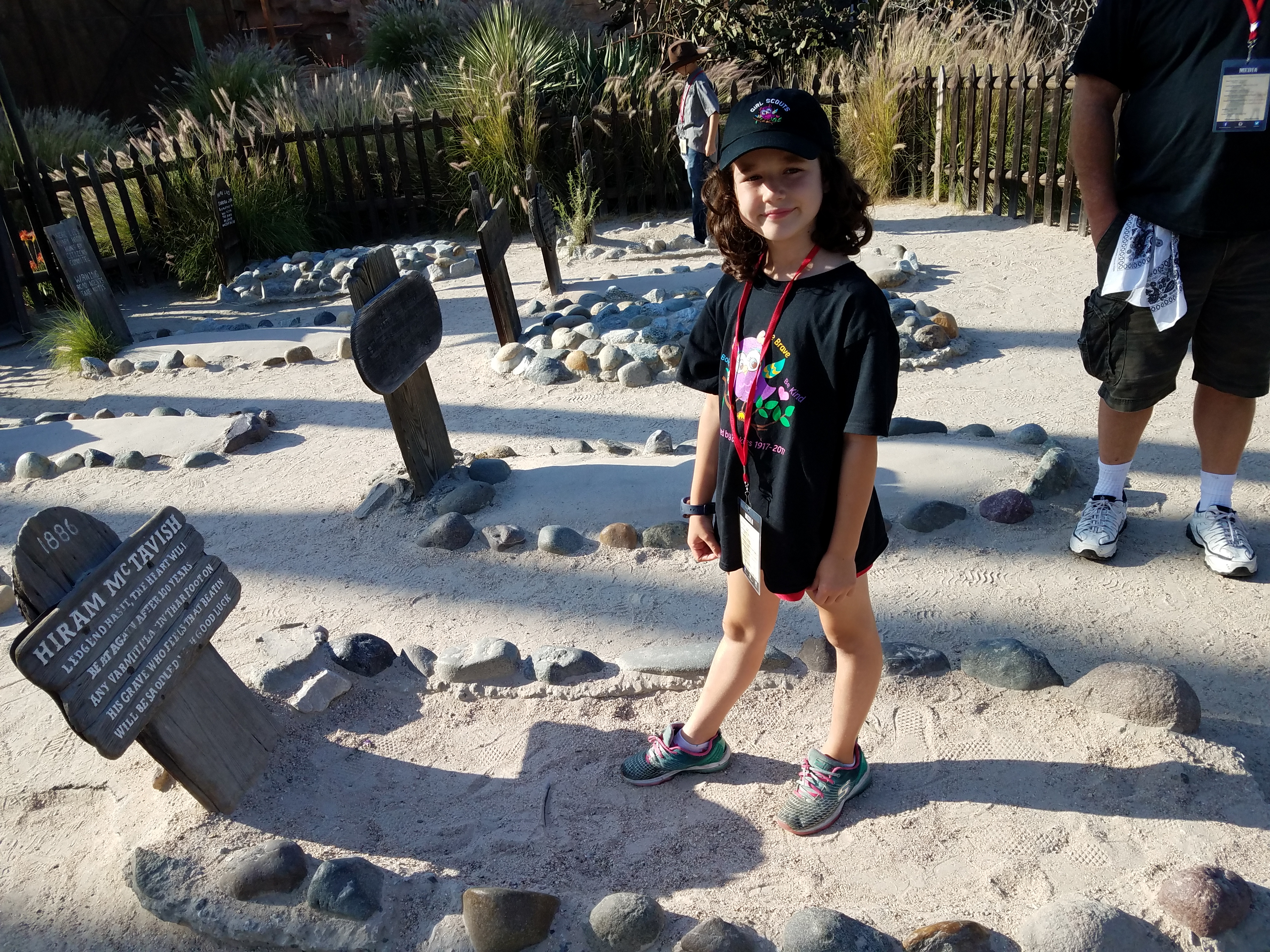 No trip to Knott's is complete without going on the Log Ride.  Since we were already wet, we strolled over to enjoy the drops.
As the day was coming to a close, we checked out the new Circus of Wonders at the Calico Mine Stage.  We didn't know what to expect.  A circus?  We were entertained by the clown for a while and then low and behold, The Circus came to town on the train!  It was a fun way to end the night that included acrobats, stunts, tricks and even an "elephant"!
It was late when the show ended and we were heading out towards the gate when my kids squealed for one last show.  The Indian Trails show was about to start and we couldn't resist.  My husband and children are part Creek Indian and they never miss a chance to see how some of their ancestors may have lived.  The show gives you an energy of the earth flowing through our veins.  The Native dancer flowed through the dancing hoops like water in the rapids.  He showed us the story of his ancestors through dance and words.  What a way to end the night!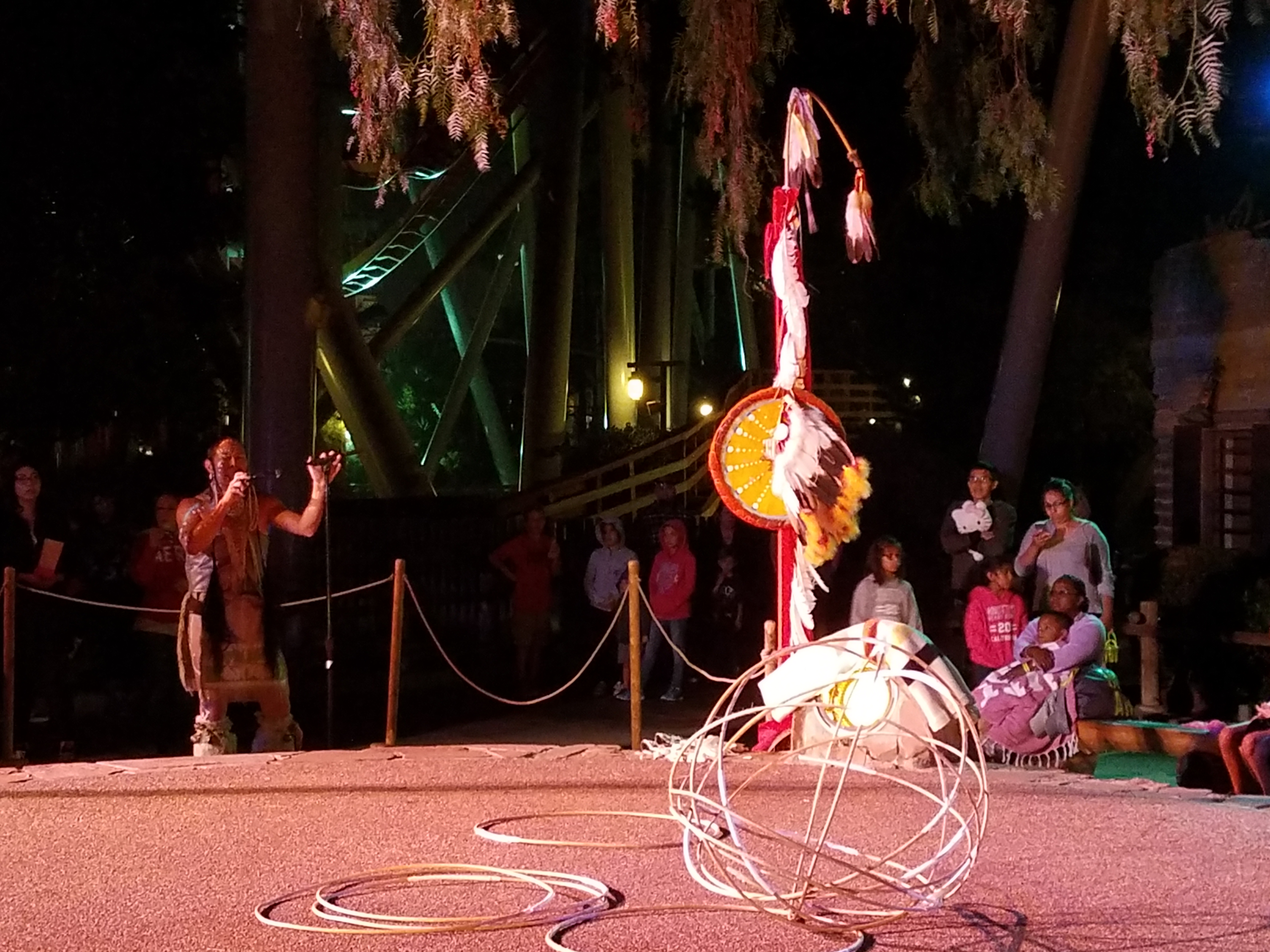 Knott's also invites guests to celebrate the Fourth of July weekend and Labor Day weekend at the park for a special nighttime firework display. The Buena Park skyline will glow with a brilliant fireworks show on July 1-2 & 4, and September 3rd, exclusively at Knott's Berry Farm.
Guests can experience Ghost Town Alive! and much more with a 2017 season pass. A Knott's Regular Season Pass includes unlimited 2017 admission to Knott's Berry Farm and a Gold Season Pass includes unlimited 2017 admission to both Knott's Berry Farm and the newly expanded Soak City Waterpark with six thrilling new slides and an all new family raft ride. 
For more information about Knott's Soak City Waterpark, Knott's Berry Farm and Knott's Season Passes, please visit knotts.com. Join the conversation about the return on the popular Ghost Town Alive! and Knott's summer entertainment using #GhostTownAlive #KnottBerryFarm.
I want to thank Erin and Knott's Berry Farm for inviting me to experience the fun of Ghost Town Alive and kick off our Summer vacation right!
About the author:  Kirstin Rowe is a writer at TrailMixedMemories.com.  Her family finds all things outdoors that families can do together such as fishing, camping, scouting, dirt-bike riding and more!