Born in China with Fun Facts From Producer Roy Conli
By Erin

Disneynature's latest gem Born in China, features epic beauty, hidden majesty and endless wonder. It centers around the families of three native species; snow leopards, pandas, and golden snub-nosed monkeys. Already having great acclaim and box-office success in China, it is now open today for U.S. audiences to join in on all the wonder and amazement this film has to offer. We had the amazing opportunity to chat with the movie's producer Roy Conli to learn how the production crew got the film's majestic nature footage, and why this was such an important project to him. He shared many fun and interesting facts with us about the film. Take a look below to see some of my favorite things that I learned about Born in China & Roy Conli.
 Roy Conli: joined Disney in 1993 and co-produced "Hunchback of Notre Dame," and went over to Paris to run the Paris studio in 1995, where he completed portions of "Hunchback." He also worked on "Hercules" and "Tarzan" over there, and then came back in 1998 to work on "Treasure Planet,""Tangled", and then "Big Hero 6," which came out in 2014 which was a lot of fun for him, as he won a big award.
"Born in China" is the seventh theatrical release for Disneynature, the first new Disney-branded film label from The Walt Disney Studios in more than 60 years. Born in China is narrated by John Krasinski.

 Shane Moore, the cinematographer for the snow leopards, spent 253 hours shooting over four trips, over six seasons. He was living in a little, uninsulated shack next to a monastery in the Quinghai Plateau. He and his very small team would leave before dawn and get back after dark, and shoot straight for the length of their Visas.
 Since they were coming in on journalistic Visas, they would have to leave after three months. The first shot of the snow leopard was at 90 days into his first stay. He had to leave the day after he got his first shot. But it's a testament to the perseverance and professionalism these guys have. They track these animals and get to understand their movement and start to understand the thought process, their habits and customs as well.
 Pandas are incredibly isolated and they don't like a lot of companionships around them, and they're also 800-pound animals. So a mother panda with her cub can be somewhat intimidating and dangerous. What the cinematographers and the crew did was wear panda suits and they would put panda scent on them. As you build a relationship with these animals, and those animals see that you are not a danger, then they start getting closer and closer.
 The monkeys were the easiest to film. They just wanted to play with the cameras.
 Roy Conli told us about the importance of letting nature take its course while filming and "The Pinocchio Factor"–Amazing and frightening experiences that show life as it is and how children can handle more than we give them credit for.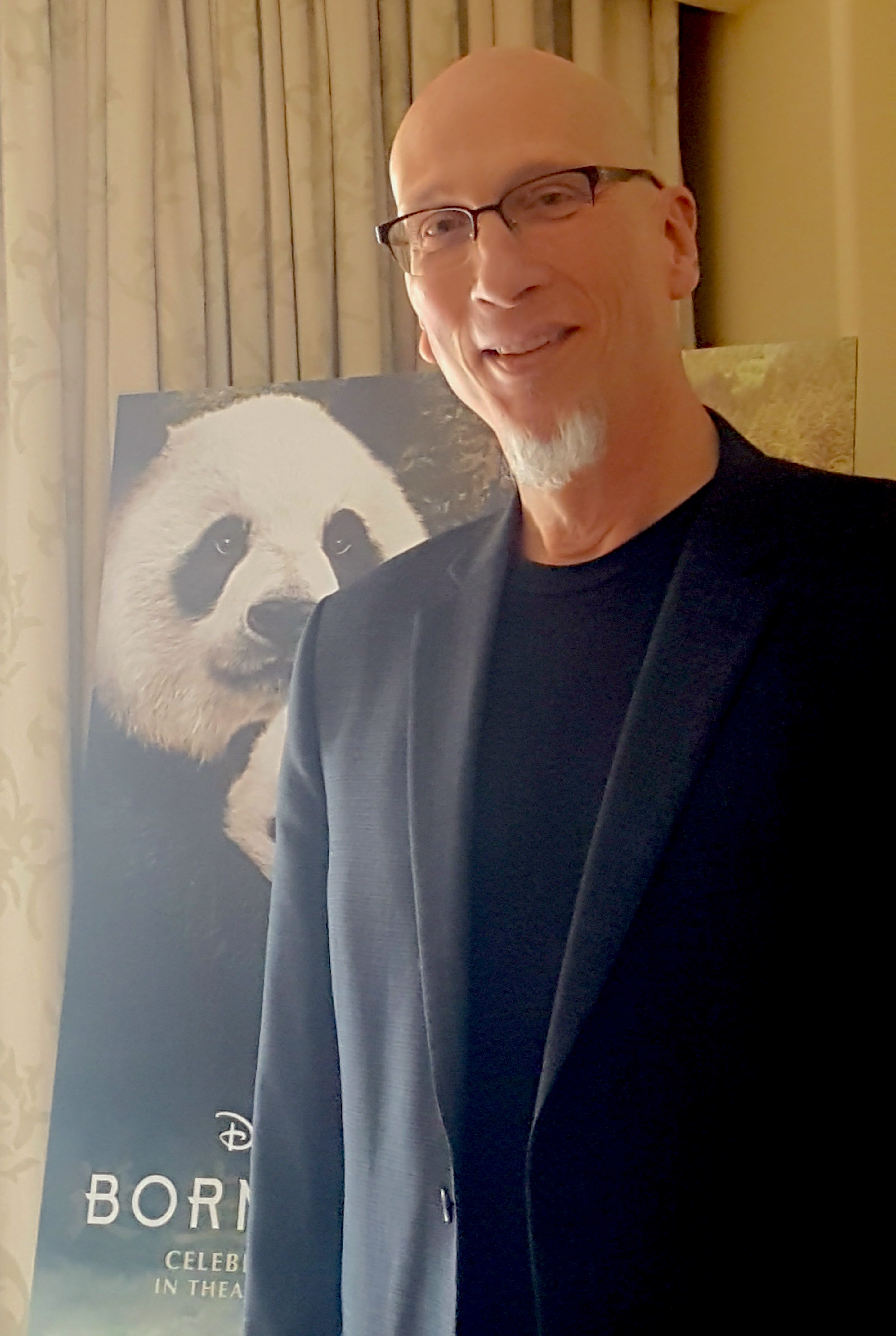 One Last thing Roy Conli wanted everyone to know was to make sure to see the film this first week, when it first comes out. "Disney does something, and they've done it on every Disneynature release that I can remember: a portion of the proceeds from that first week is going to the World Wildlife Fund, and specifically targeted toward panda and snow leopards, in terms of the protection of those populations. We always say that Disneynature is a title that is there to educate, that is there to inspire, and then that is there to entertain. And in this particular case, it's also there to serve. The work that Disneynature has done over the last ten years has helped protect 130,000 acres of chimpanzee reserve, create 65,000 acres of plain land for cats in Kenya, 400,000 acres protected in the U.S. National Park system, a 40,000 acre marine reserve in the Bahamas, protection of endangered monkeys in Cambodia, Sri Lanka, and Indonesia, three million trees planted in the Amazon, in Brazil. This work is really, really important and it's one of the greatest things that Disneynature provides. The World Wildlife Fund, in this particular instance, is going to be the beneficiary of that. And it's going to help protect those populations for generations."

Help protect snow leopards and pandas with Disneynature's Born in China!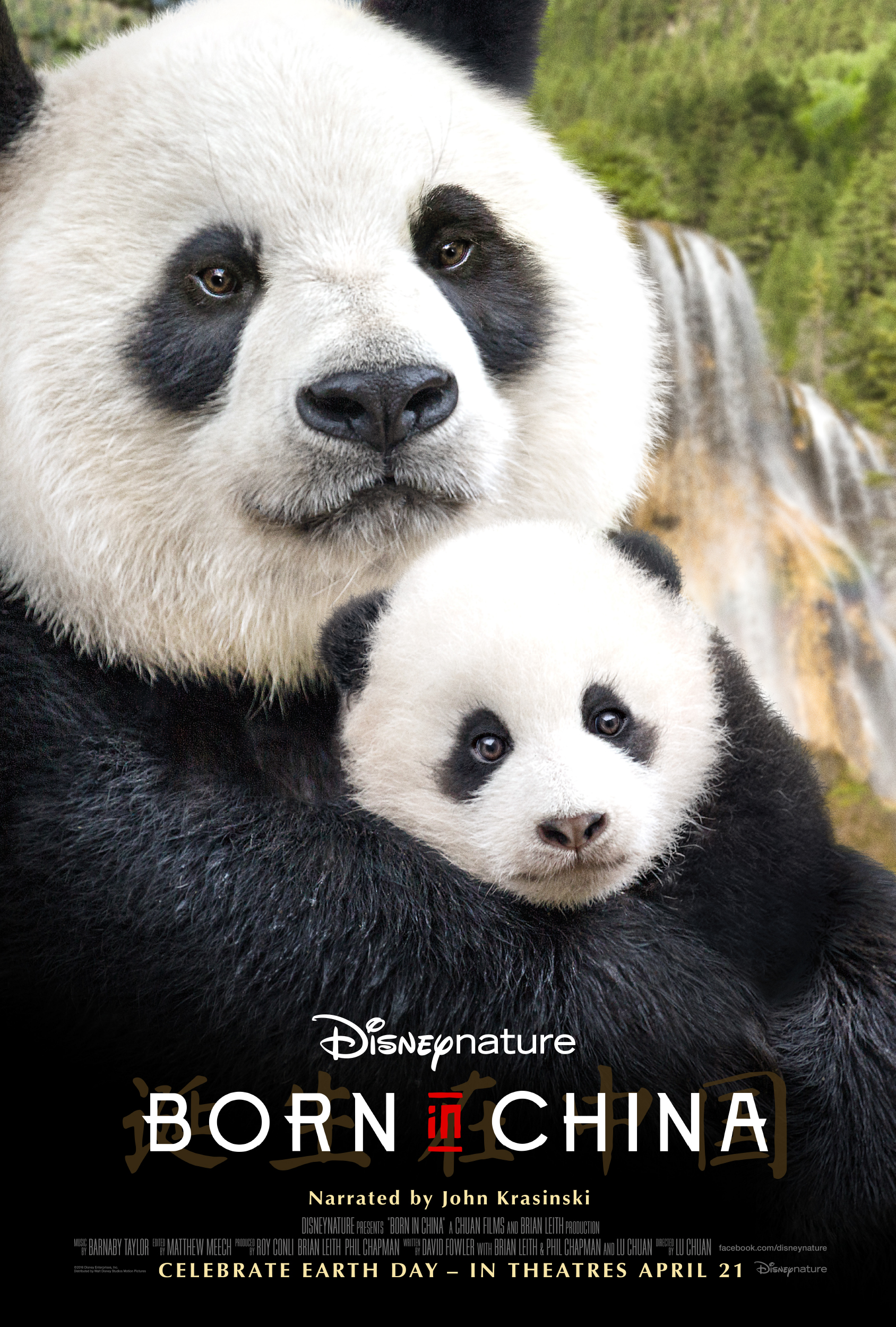 China is home to many iconic species and the WWF works to protect them, including giant pandas and snow leopards like the ones we see in the film. Premiering today, Born in China brings them to the big screen—and for every ticket sold in participating markets through April 27, Disneynature will make a donation to support WWF's work in China. How awesome is that?? Happy Earth Day! 🙂
Like Disneynature on Facebook: Facebook.com/Disneynature
Follow Disneynature on Twitter: Twitter.com/Disneynature
Follow Disneynature on Instagram: http://instagram.com/disneynature
Visit the official BORN IN CHINA website: http://nature.disney.com/born-in-china
BORN IN CHINA is rated G and is in theatres everywhere NOW!