Meeting the Cast of Beauty and the Beast
By Erin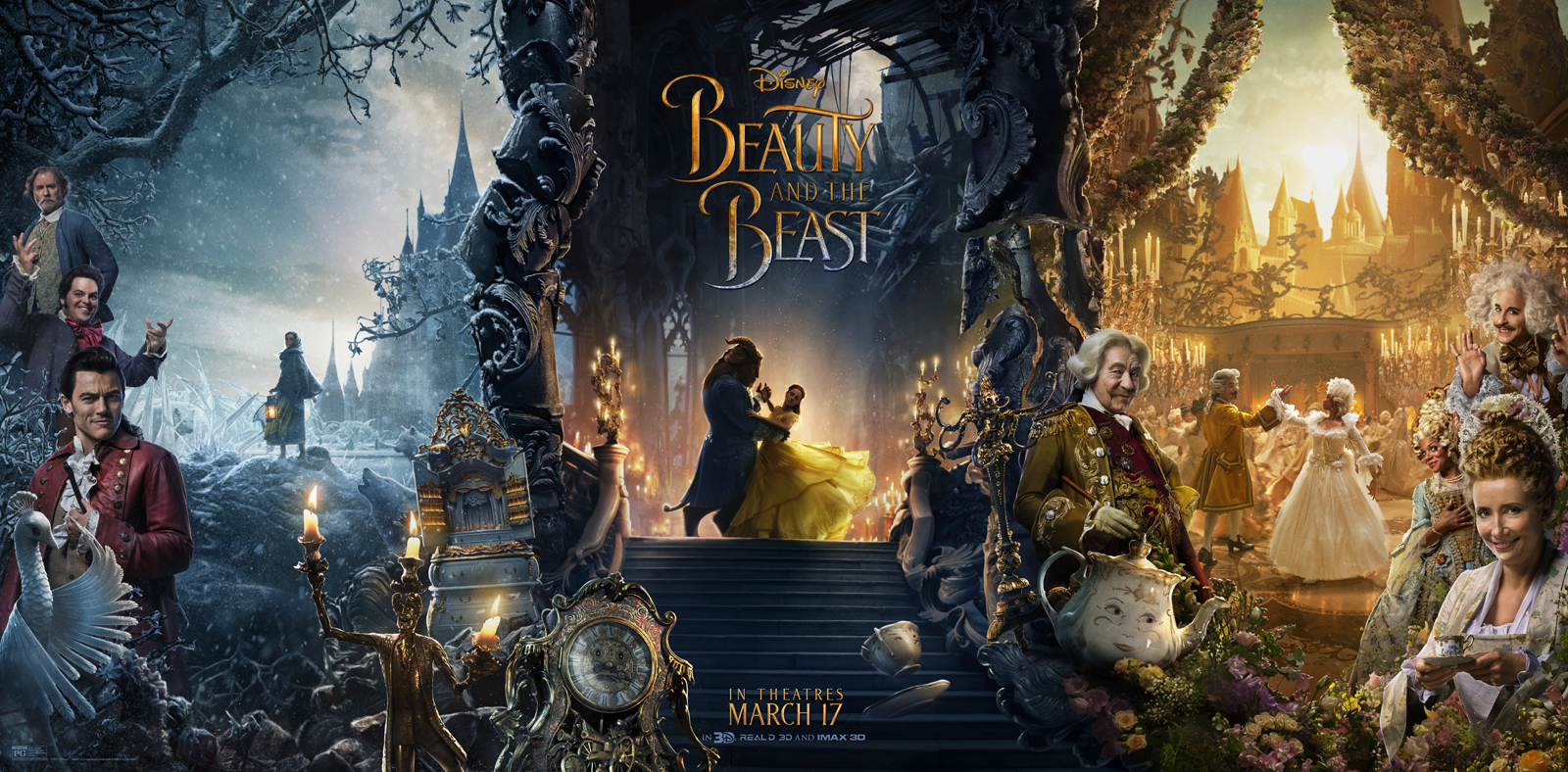 The story and characters audiences know and love come to spectacular life in Disney's live-action adaptation "Beauty and the Beast," a stunning, cinematic event celebrating one of the most beloved tales ever told. One of my all time favorite Disney movies ever, I am beyond excited for this movie to finally make it to theaters. Meeting the cast was a wonderful experience that I am happy to share about with you here. Before the junket started we got to view the costumes and the enchanted rose.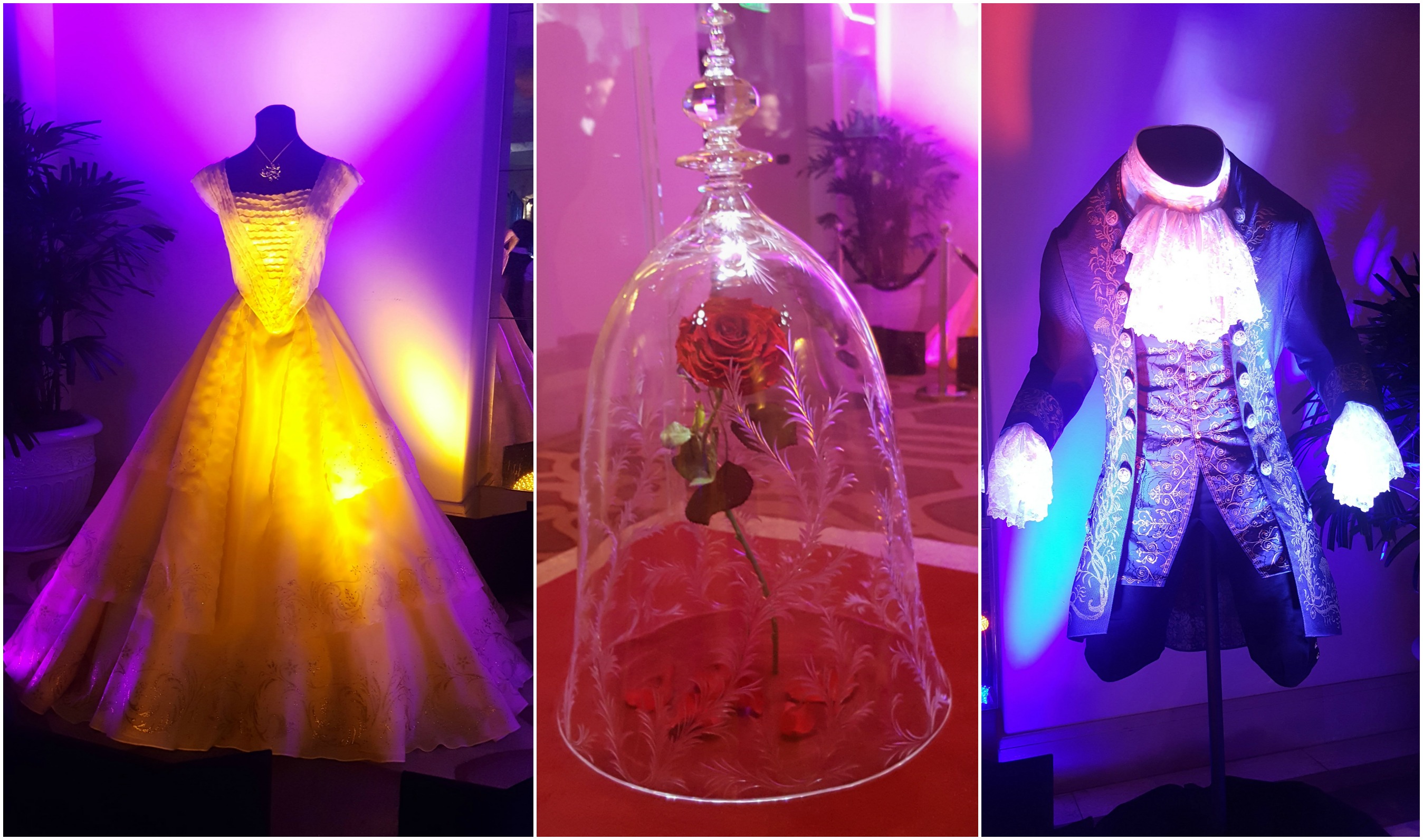 One of the best things about the film is the music, and the songs, wouldn't you agree? Take a listen for yourself.
Now imagine getting to listen to  some of the music from the movie LIVE? As the junket got set to start, we enjoyed a beautiful musical presentation by Alan Menken himself. He created a gorgeous compilation from the songs of the movie to preform for us to enjoy. It was a treat to watch him perform and guess who joined in on the fun?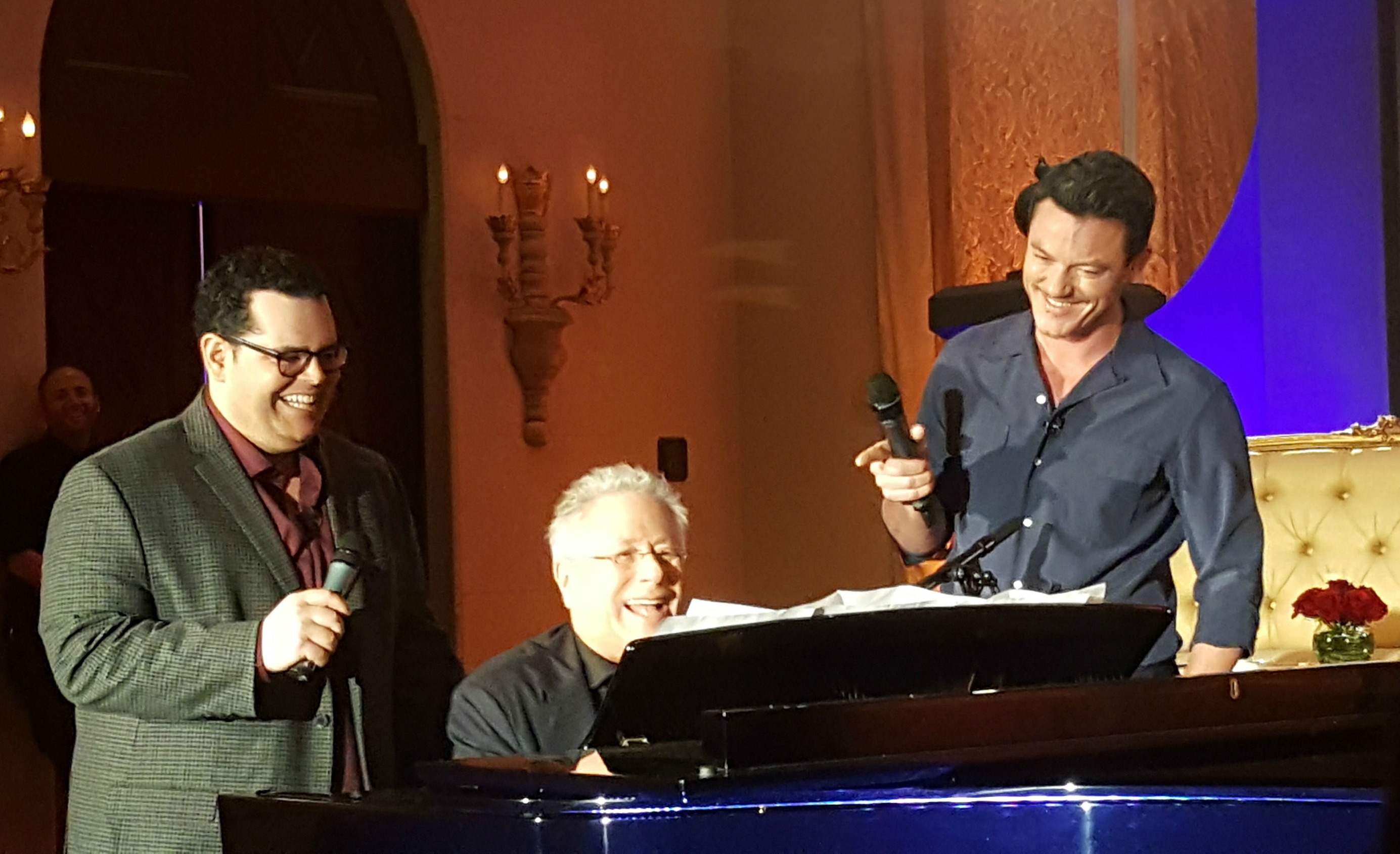 Once this fantastic presentation ended, everyone took their seats and it began.
Those in attendance were: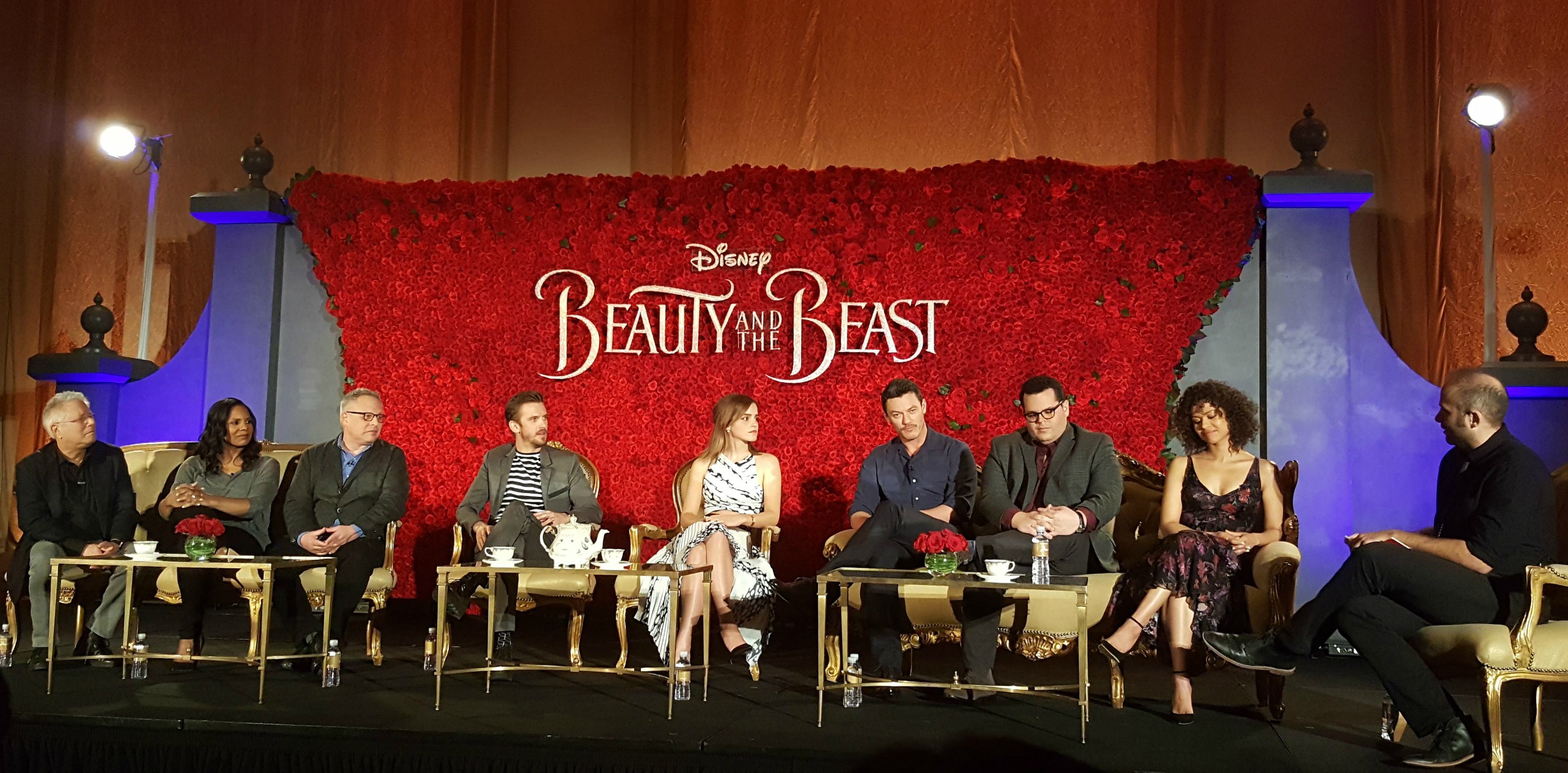 ·         Emma Watson ("Belle") 
·         Dan Stevens ("Beast / Prince Adam")
·         Luke Evans ("Gaston")
·         Josh Gad ("Le Fou")
·         Audra McDonald ("Garderobe")
·         Gugu Mbatha-Raw ("Plumette")
·         Bill Condon (Director)
·         Alan Menken (Music)
Some of the interesting facts we learned during this time were:
Bill Condon told us that when he was approached to adapt the movie for the live action film that he needed to "get over the terror first." He knew he needed to investigate and learn more about the movie. "There are questions maybe you never asked before that you want to know about, like how did Belle and Maurice wind up in this village where they're outsiders. That leads to new songs and suddenly you are creating something new."
Alan Menken told us that he thinks he has benefited from his association with Disney and what it's like to add songs into an animated film. "You look at it like architecture. Where do we need the emotional support? Sometimes the songs will respond to a moment. Sometimes you'll go, I feel like we need a song in this spot, and we will massage the story so a song could fit there. I mean, I could spend five hours talking about this right now, but essentially a lot of thought and a lot – again, use the word collaboration – a lot of collaboration goes into what song is going to come, where's it going to go, what does it need to accomplish and how will it interact with the song that preceded it and the song that came after it? What will be the overall effect of it? What character is underrepresented in songs? You know, and there's so many factors."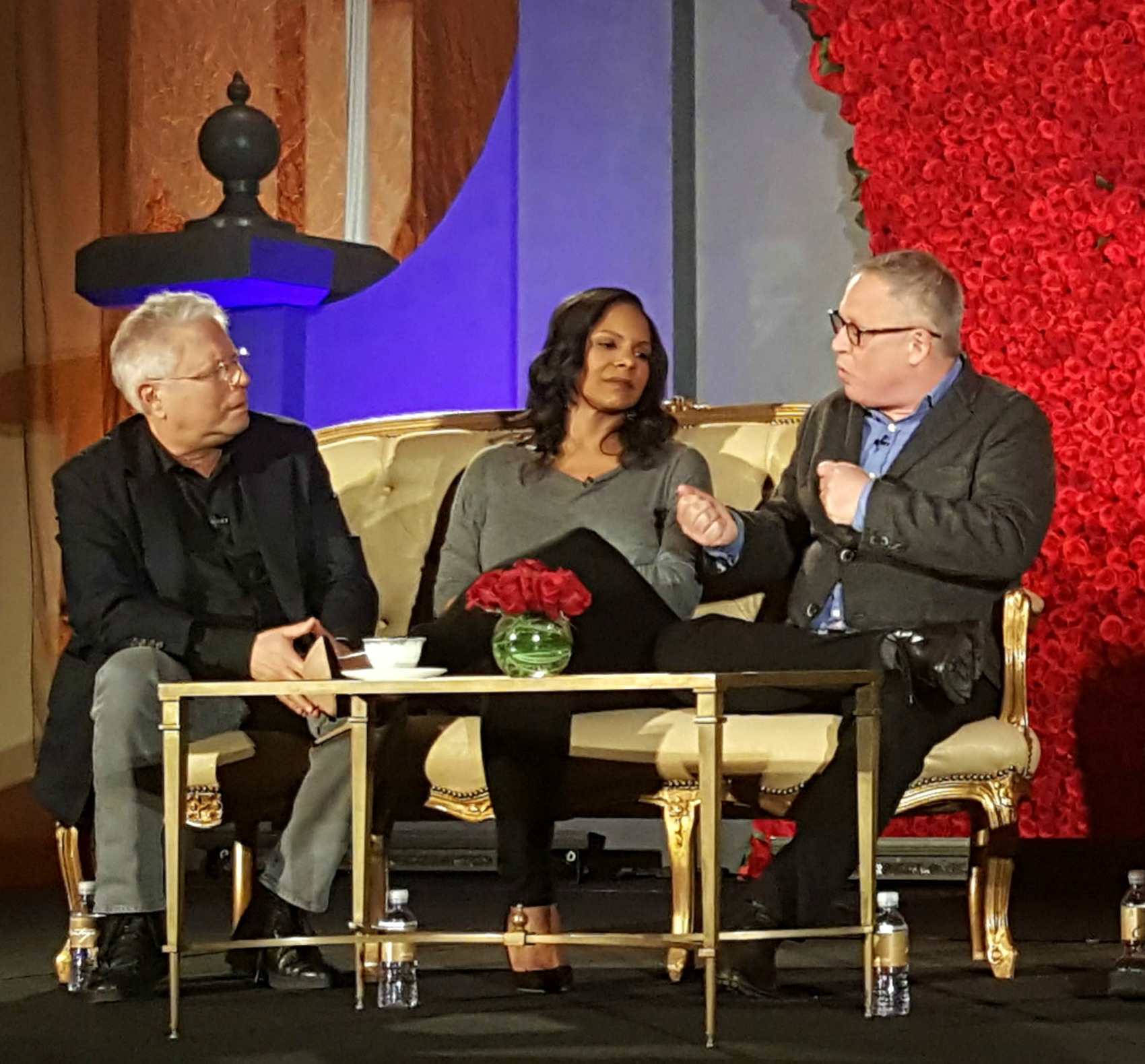 Audra McDonald

told us that as a parent she thinks the Beauty and the Beast has a great message for kids. "When I heard Emma Watson was going to be Belle, and knowing how much Emma has affected girls of my daughter's age, and my daughter is someone who now asks for people to donate money to charities for her birthday gifts instead of presents. And that's because of you, Emma. And so knowing full well that Emma was going to make sure that Belle was somebody who was independent, who was strong, who was educated, who was sticking up for girls and women, and who does all the rescuing in the film. That's why I knew it was going to be important for me to be a part of and for my kids to see."
Emma Watson

tells us how proud she was to be able to play a character like Belle. "I think 

that Belle is this ultimate kind of symbol of the fact that books can be rebellious, they can be incredibly empowering, liberating. They are a means to travel to – you can travel to places in the world that you would never be able to under other circumstances. I was just really proud to play a character that has a certain earnestness about her, honestly. She's not in any way kind of ashamed of that, and it's not easy being an outsider and it's not easy to pick battles, it's not easy to try to move and work against a system, to work against the grain, to move against the status quo. But she does so with kind of this amazing fearlessness. And you know, with the support of her father, but really I think it's something that she weathers on her own, really, at the end of the day. I'm very grateful that this character exists and that I get to bring her to life. It's fantastic."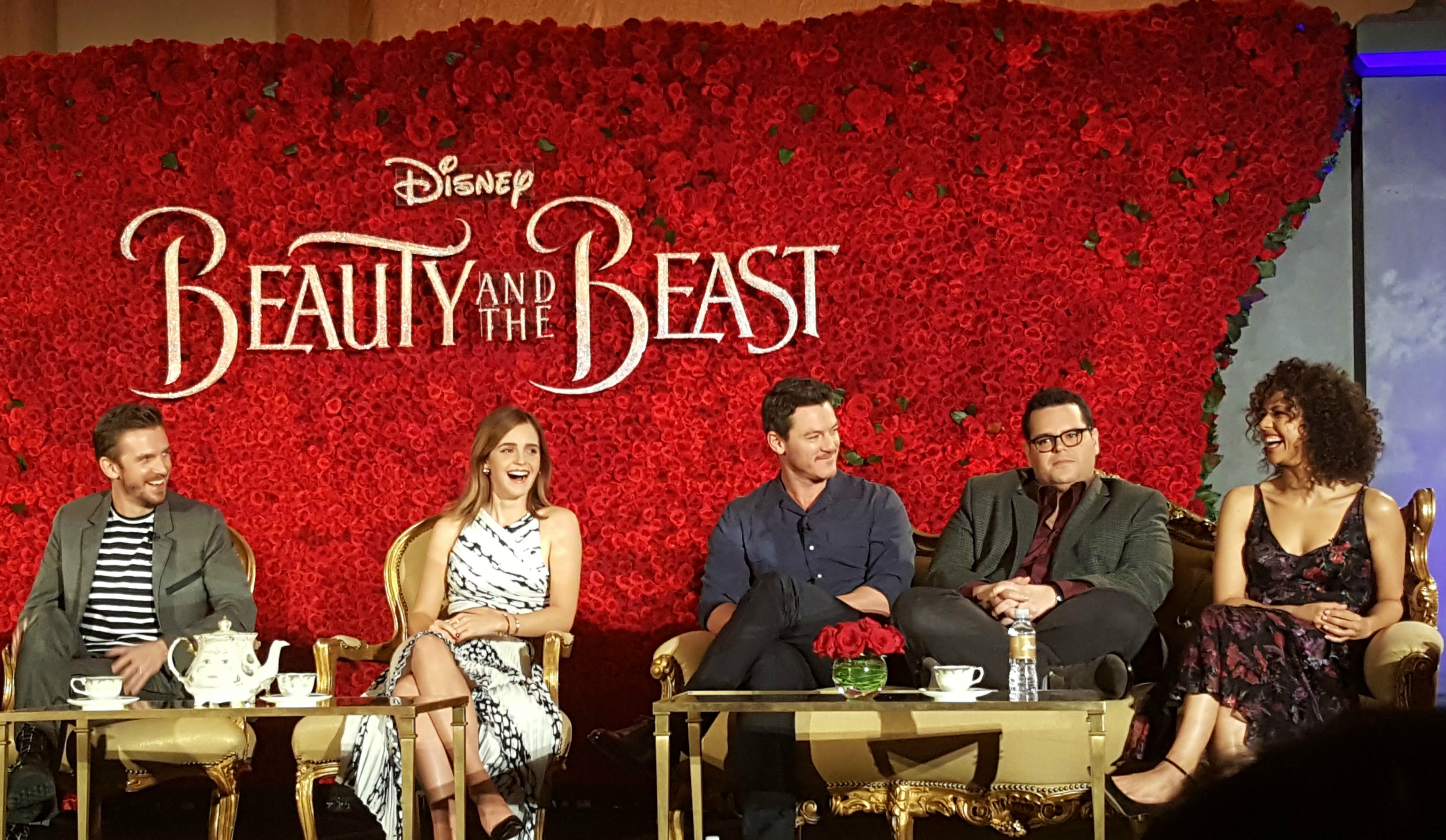 Josh Gad

hilariously tells us what it was like to horseback ride in the film and that he learned that horses do not like him

.

 "I learned a couple of great lessons on this movie, one of which is that Jews don't belong on horses. Specifically overweight Jews. My horse was an anti-Semite, and he interestingly enough they would call action, and the horse that they told me was trained for this movie but I believe they found in the wilds of England, Luke and I our first entrance into the village of Villanov, was to – this picture by the way is going to be so out of context. People are. So Luke and I are walking into the village on our horses, and on action all our horses need to do is walk side by side, it's so simple. Luke's horse does it. The two of them worked on The Hobbit together, Three Musketeers, have this incredible background. Mine is a cold-blooded killer. And he proceeded to moonwalk, he walked backwards. Then, he ran through multiple extras in the village, ran around – I didn't even know it was possible – but ran through these like pillars around, up and back again. I heard "cut" and I heard laughing, and the laughter was coming from the horse's trainer, and he came up to me and he goes, "I'm so sorry. I've never seen this happen before." It was so sad. It made me feel so awful about myself. Ironically, my horse's name was Buddy. That is a true story. He's nobody's buddy. I'm begging Disney to press charges against him, and I've told my agents to never send me another script with a horse in it again."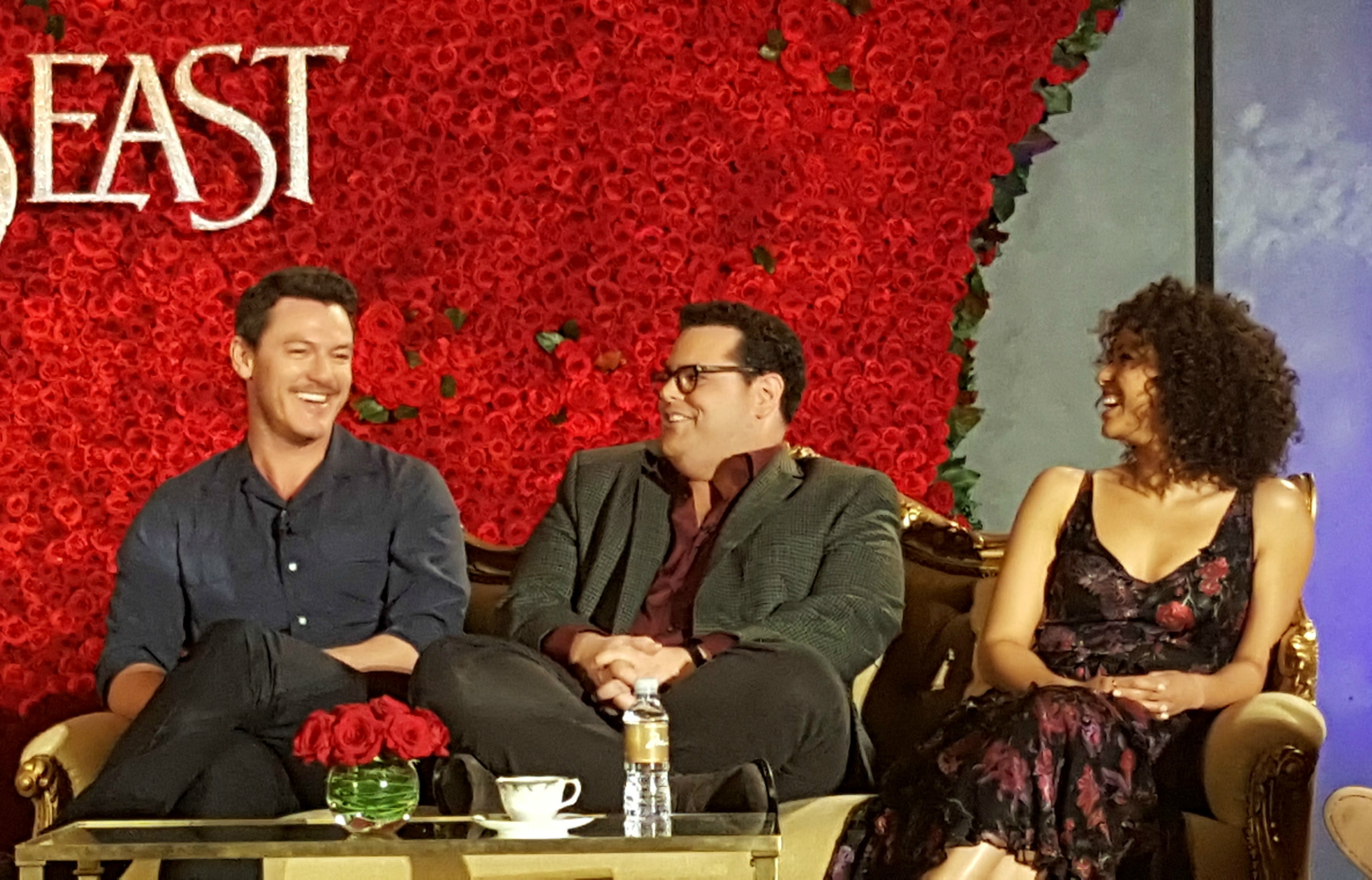 Luke Evans

 talks about being a villain. "I just think a villain shouldn't start out as the bad guy. A villain should end up being the bad guy, and I think with Gaston, outwardly, to a lot of people in that village, he is the hero. He's a bit of a stud, you know. He's got the hair, he's got the looks, he's always impeccably dressed, not a bad singing voice. He's got a great pal who makes everybody support him and sing about him. And I wanted the audience to  like him a little bit first, so that when the cracks start to appear, which they do very subtly. And although he keeps believing that Belle will change her mind, that's where the cracks appear in my thought process and then slowly, the jealousy takes over, he has no book of spells, he has no magic powers. He's a human being, and he uses his status within that village to rouse a crowd and he does it all from just being himself, which is quite terrifying in a way. So I played on that, I played on the humanity of the character as much as he is larger than life. And there is a slight soldier, this animalistic soldier, in him when he finally fights the Beast on the rooftops. You see this man out for blood, and it's a scary moment to see the arc of somebody who was the loveable buffoon of the village to become the Beast almost, the monster."
Dan Stevens

told us that it was a very physical engagement playing the beast. "Supporting that muscle suit on stilts was a challenge."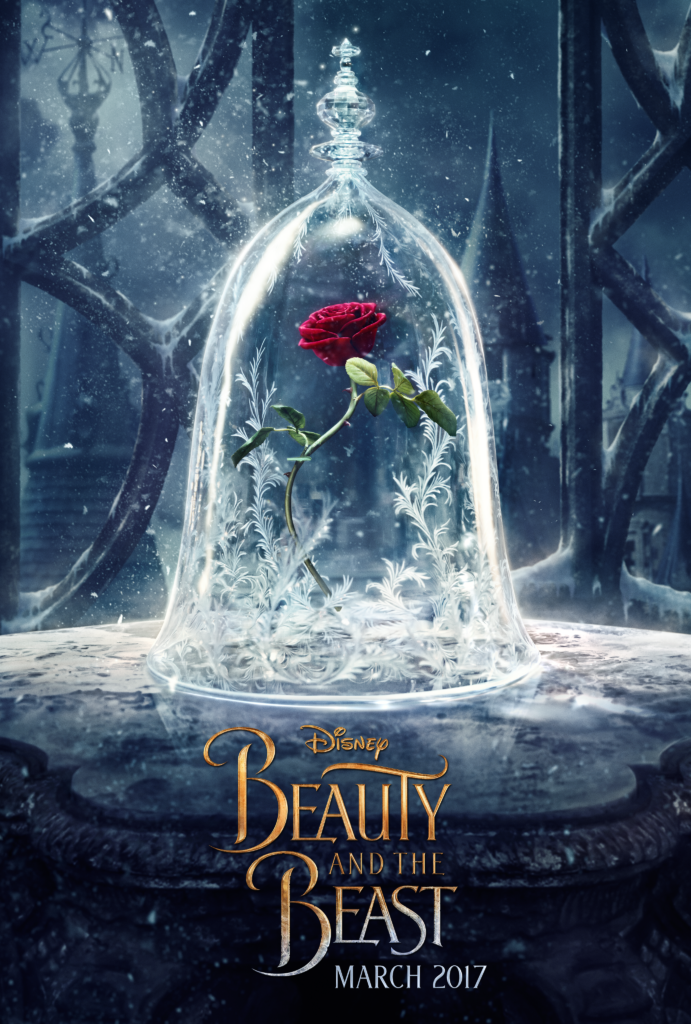 Beauty and the Beast is a beautiful movie and the remake has been created by some incredibly talented people. Be sure to go see it when it comes out this Friday, March 17th! I know you'll love it just as much as I do! You can follow the magic at #BeautyAndTheBeast and #BeOurGuest.