Meet the Inspirational Cast of Moana!
By Erin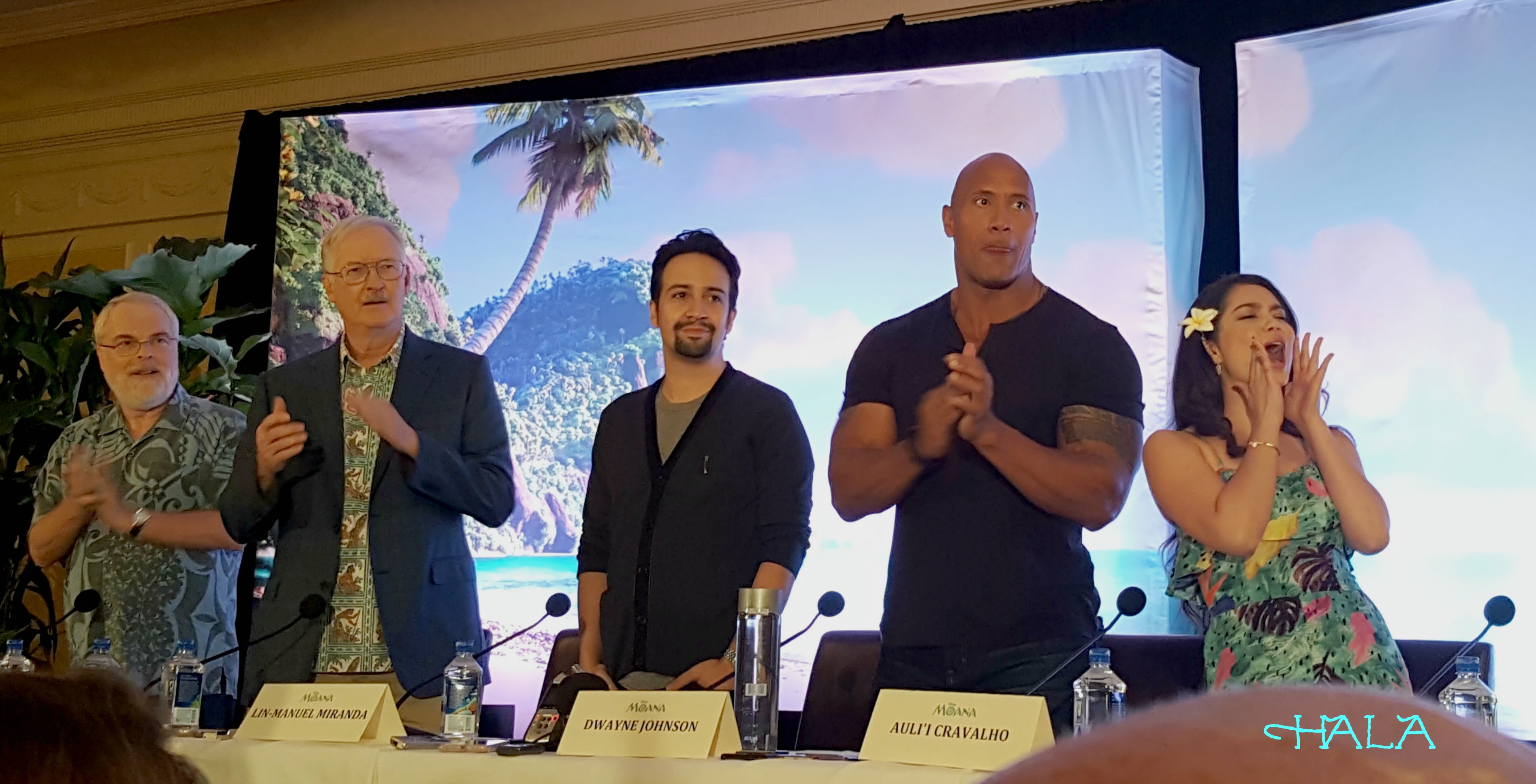 If you're a Disney movie lover like me, then you're probably anticipating the release of Moana later this week. If you don't know yet, Walt Disney Animation Studios brings us "Moana," a sweeping, CG-animated feature film about an adventurous teenager who sails out on a daring mission to save her people. Moana is the 16-year-old daughter of the chief of Motunui, she's brave, determined, compassionate and incredibly smart. She has a never-say-die attitude and a profound connection to the ocean. It is very troubling to her,  that her people don't go beyond the reef surrounding their island. They stay within the confines of that reef and Moana doesn't really understand why, especially since she's felt drawn to the ocean her whole life.
The story of Moana was inspired by the oral histories of the people and cultures of Oceania. For centuries, the greatest voyagers, who were well-known to be the greatest navigators in the world, masterfully navigated the vast Pacific, discovering the many islands of Oceania. Navigation—or wayfinding—is such a big part of Pacific culture. Ancient Polynesians found their way across the seas, wayfinding island-to-island without the use of modern instruments, using their knowledge of nature, the stars, the waves and the currents. But then, and seemingly out-of-nowhere their voyages across the ocean came to a complete stop and no one knows why they stopped or why they started back up again. Though there are lots of theories about it, no one knows exactly why. Moana, our heroine,  means "ocean" and she is at the heart of the rebirth of wayfinding in the story.
 I attended the Moana Press Junket the other week which was held at Santa Monica's gorgeous Fairmont Miramont Hotel and Bungalows. In attendance were:
Dwayne Johnson (voice of "Maui")
Auli'i Cravalho (voice of "Moana")
Lin-Manuel Miranda (Music by)
Opetaia Foa'i (Music by)
Directors Ron Clements & John Musker
Producer Osnat Shurer
Ron Clements was the first to answer, what inspired this movie? It actually started five years ago, and the idea belonged to John Musker. "He wanted to do a movie based on the world of the Pacific Islands and the mythology. That led to about five years ago we took a trip to Fiji, Samoa and Tahiti, which really was the basis of the movie in terms of the connection to navigation, to people's connection to their ancestry, respect for nature, a lot of those ideas came from that first research trip and the movie was heavily inspired by that and people that we met have stayed involved with the movie throughout its production process to try to capture as much as we could of all the wondrous things we learned and the wonderful people that we met."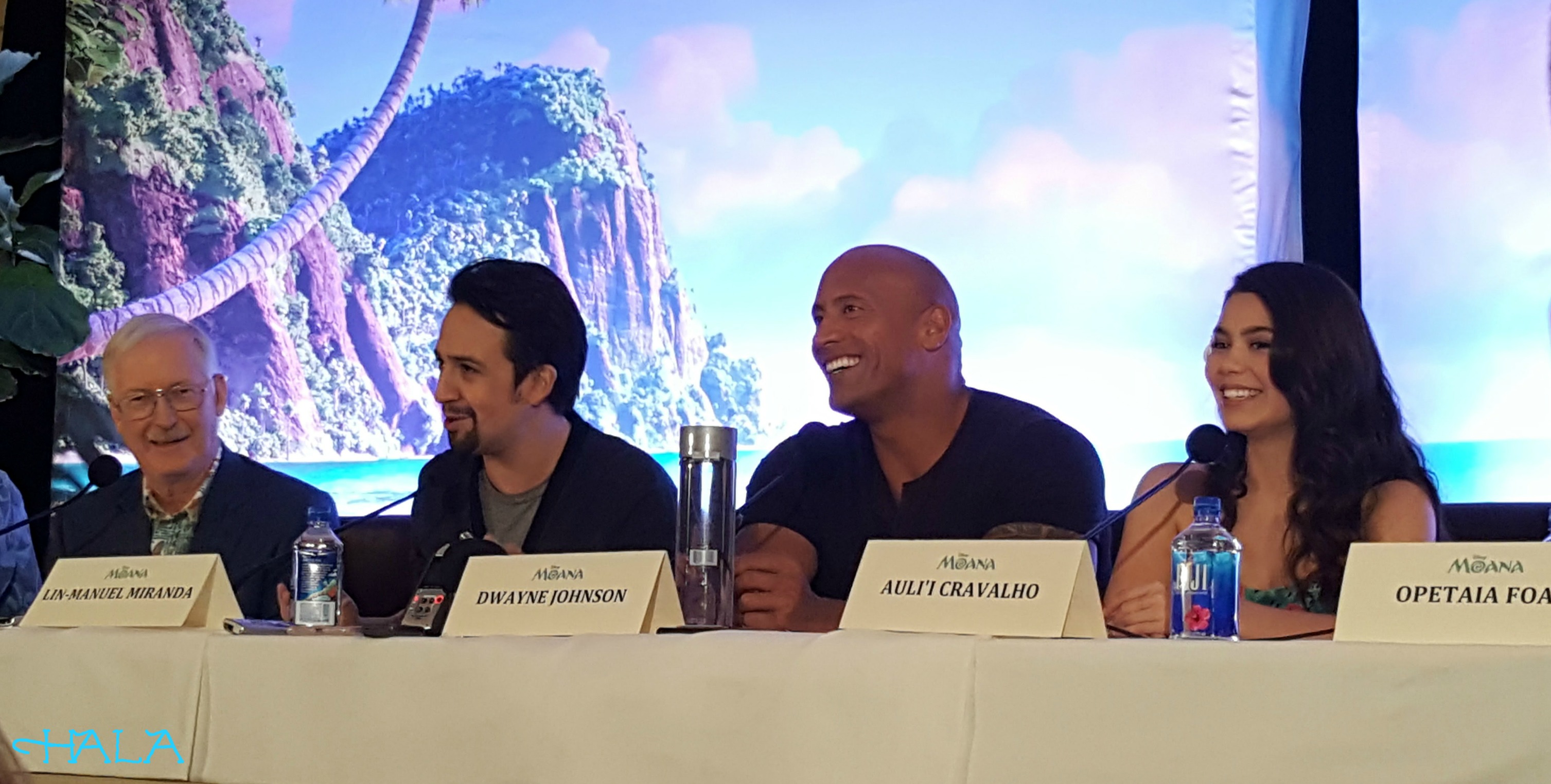 John Musker added that they took a second trip to the Pacific with the musical team, including Lin-Manuel, who had just taken the job. That trip to the Pacifica Music Festival in Auckland, New Zealand, allowed them the opportunity to learn, then get into the studio and bang on the drums to experiment with the unique musical heritage and beats offered by the Pacific Islands. Lin also ended up winning a dance contest! Puerto Ricans can shake their hips, too!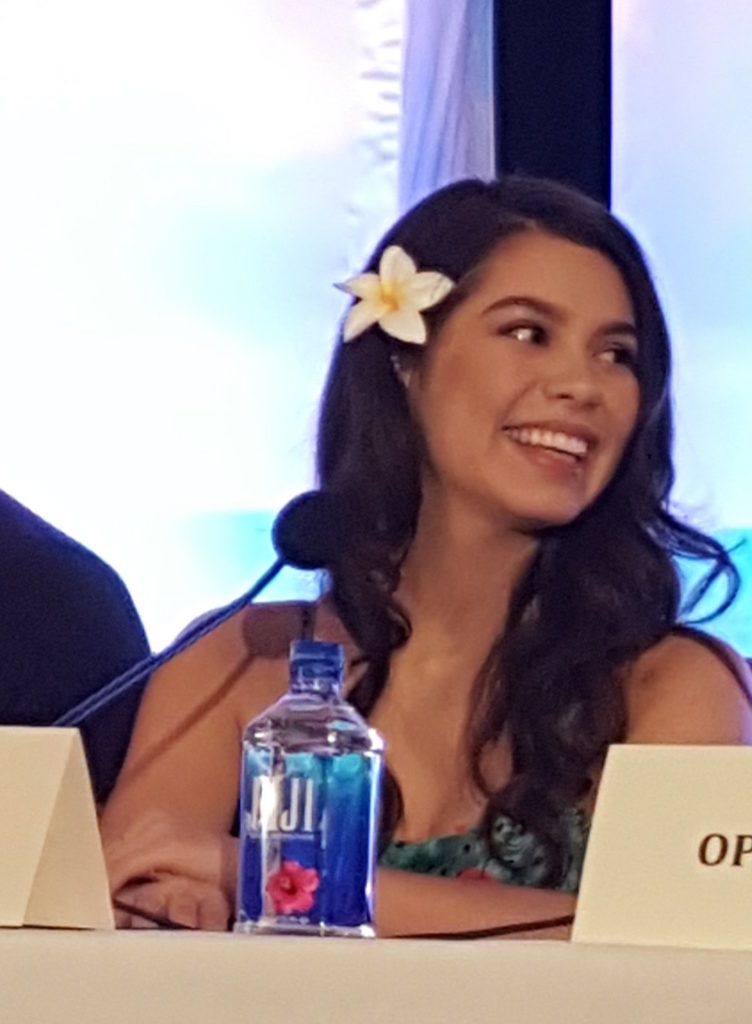 Auli'i Cravalho shared with us about life growing up in Hawaii and her culture. "I've grown up in Hawaii all my life.  I grew up in a small town in Kwahala on the Big Island of Hawaii, where I literally grew up with pigs and chickens.  I am deeply rooted to my culture.  I actually go to an all-Hawaiian school where the mythology and the folklore of Maui is in our curriculum and I've listened to his stories as bedtime stories and I've grown up with the Aloha spirit just around me and I'm sure Dwayne can second that."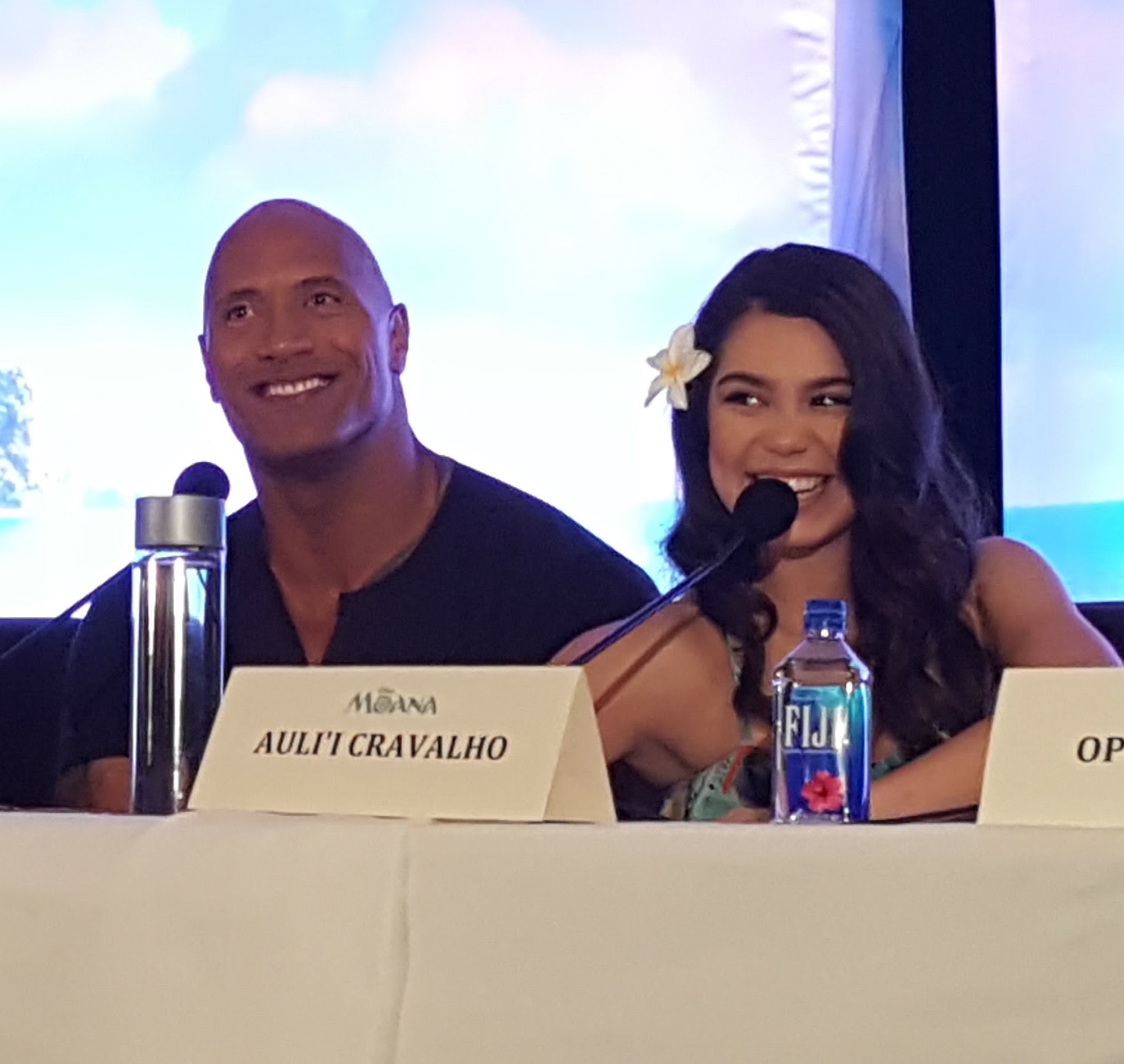 Dwayne Johnson then shared with us a little more about what the "Aloha Spirit" means to him. "The 'Aloha Spirit,' it's something that is very special, it's very meaningful to us and our Polynesian culture and so for example, those of you who have had the opportunity to visit Hawaii or any of the Polynesian islands, it's a very special thing.  It's an intangible, that when you get off the plane and you have your feet on the ground there, energetically it takes you to a different place.  That's Aloha Spirit. The opportunity that we had, just as Polynesians to be part of a story and to bring to life a story of our Polynesian culture in this capacity with our great partners at Disney, musically with these masters, was just a really, really special opportunity for us."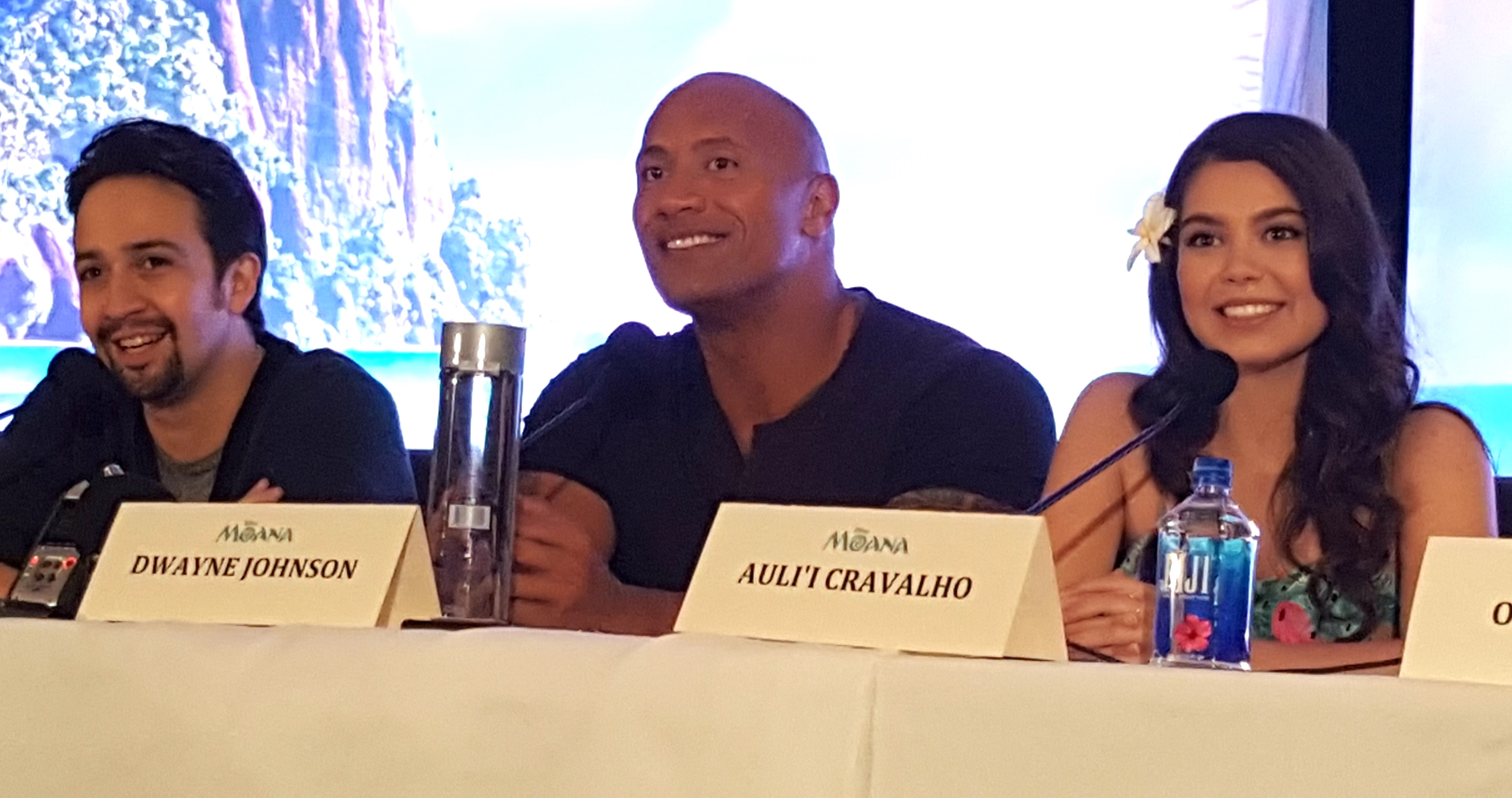 There is a special song in the film called 'You're Welcome' (make sure to watch the clip below!). Everyone wanted to know how Lin got The ROCK to sing!
Lin: "When Dwayne accepted the role he said, "So what are you giving me to sing?" He was really excited for this. I went to YouTube where the answers always lie and you know, I'm a big fan of his wrestling days and there was a time during his heel turn era where he would pull out a guitar and taunt whatever town he was in. I'd be like, can't wait to get out of Chicago. I can't do the eyebrow. I got a really good sense of his vocal range from that 10-minute super cut and then the rest of it was just writing lyrics that embody the spirit of Maui, who is this amazing demi-god, trickster god and once I had the title, You're Welcome, which only Dwayne can pull off.
Dwayne shared his thoughts about getting to sing in a Disney film too.
Dwayne: " It was an opportunity to challenge myself and yes, as Lin was saying, he did his research and by the time I got the song, it was in my comfortable range as well and then also parts of the song which pushed me a little bit, which I appreciate because that's what I needed vocally as well and I honestly had such a great time, one of the best times I've ever had in my career was actually working on this project and certainly working on that song because also like we all love challenges and this was a challenge that the bar is set so incredibly high in a Disney film to sing.
As the press junket came to an end, we stepped outside and in true Disney fashion, this magical sunset awaited us outside!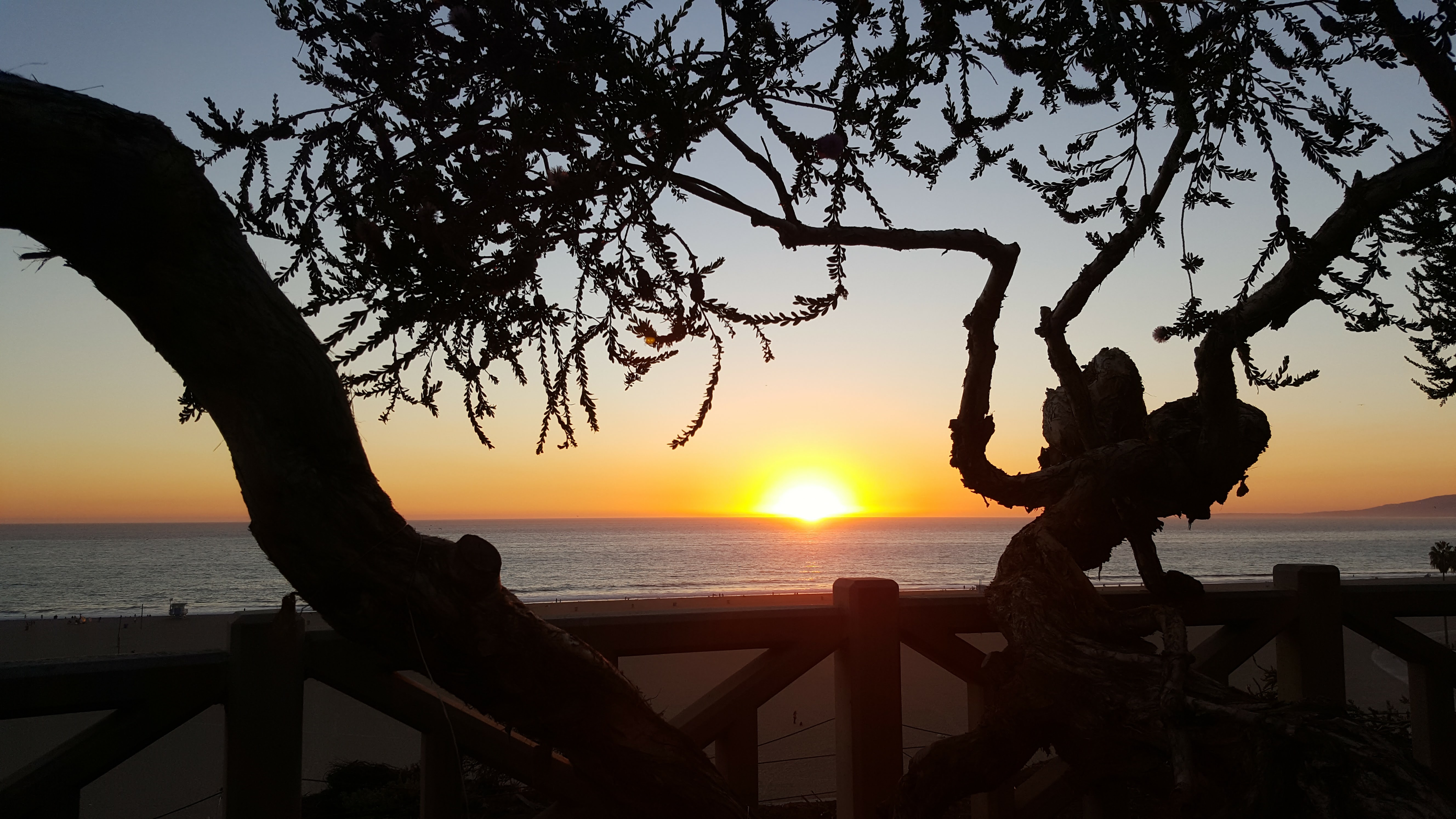 What a way to end the day! Moana's an amazing movie with an amazing cast. So check out the cool clip below and visit the Moana sites to learn more until November 23rd when you can go out and see it!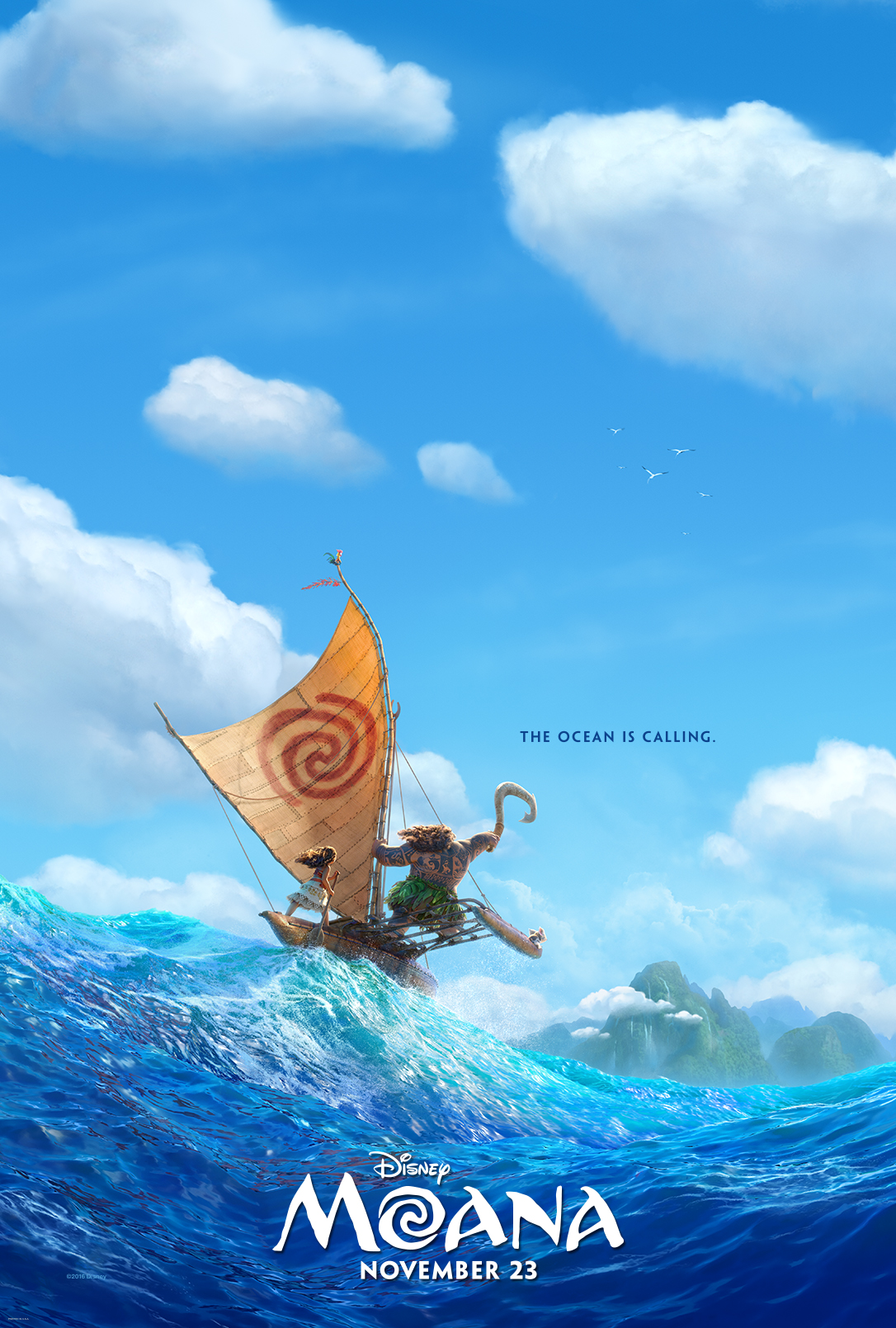 Movie review coming on Wednesday, but for now, I will leave you with this clip of Moana. You're Welcome!! 😉 Then go see it on Wednesday when it's out in theaters. Oh you will want to purchase the sound track for this one too! It is amazing and will have you dreaming of being on the islands.
Odysseo by Cavalia  is Back in Orange County!
By Erin
*I have been invited to the show as media. All thoughts and opinions remain my own. I am a lifelong horse lover so of course this show is something I have a HUGE love and passion for!* <3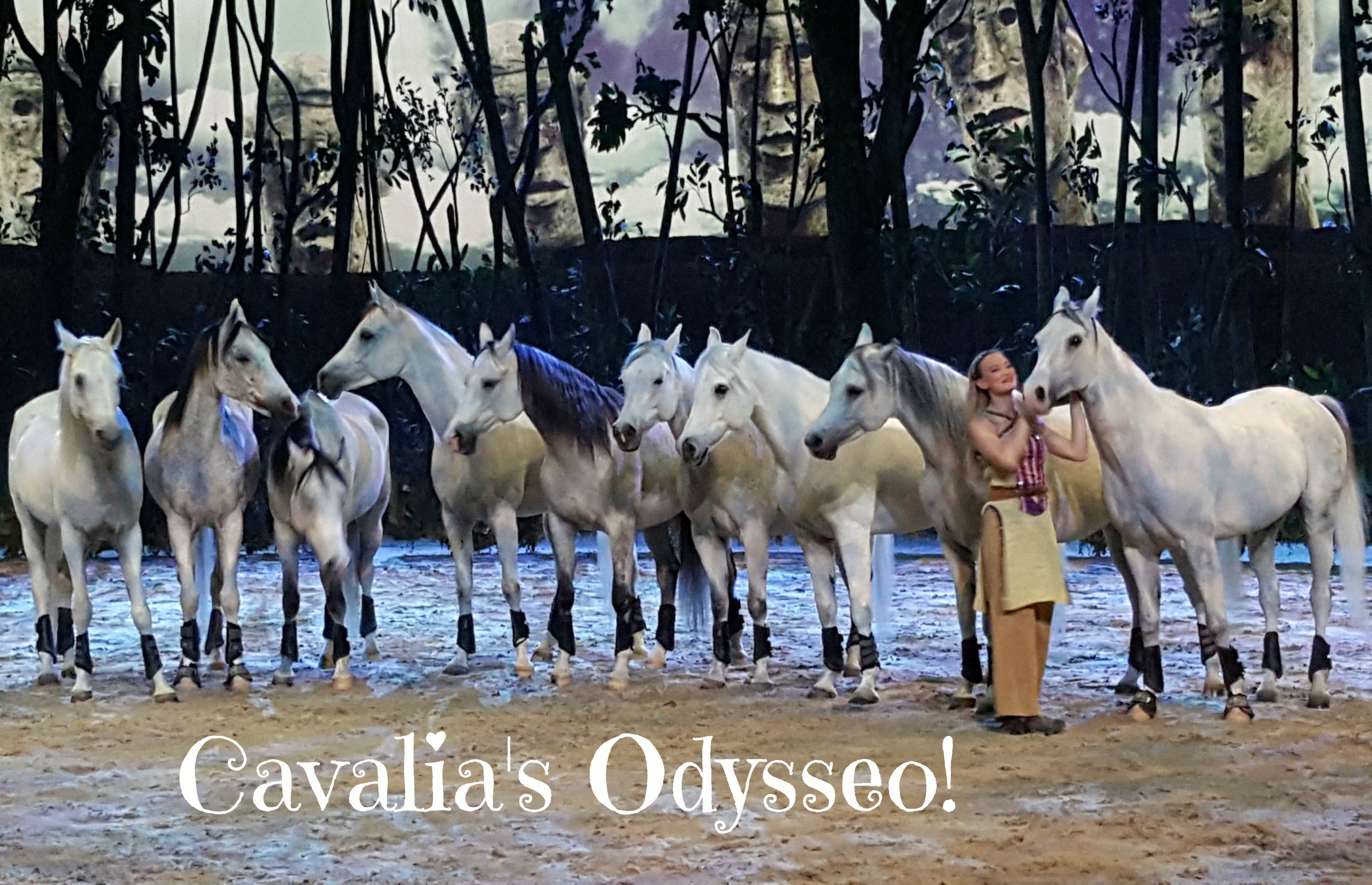 Odysseo by Cavalia is now back in Orange County for the holidays! Horse lovers everywhere will rejoice with the return of this majestic show. You recently might have seen the White Big Top again along the freeway off the 405 and 133.  The show will be in town through January 8th, 2017 so you can enjoy one of the best shows that has ever been created. Watch as horses and man come together to perform some pretty amazing routines.
"Odysseo marries the equestrian arts, stage arts and high-tech theatrical effects at never-beforeseen levels. A veritable revolution in live performance, Odysseo comprises a list of superlatives: the world's largest touring production and traveling big top, the biggest stage, the most beautiful visual effects, and the largest number of horses at liberty. Odysseo features 65 horses of 11 different breeds of horses, riders, acrobats and musicians as together they embark on a soulful journey from the Mongolian steppes to Monument Valley, from the African savannah to Nordic glaciers, from the Sahara to Easter Island."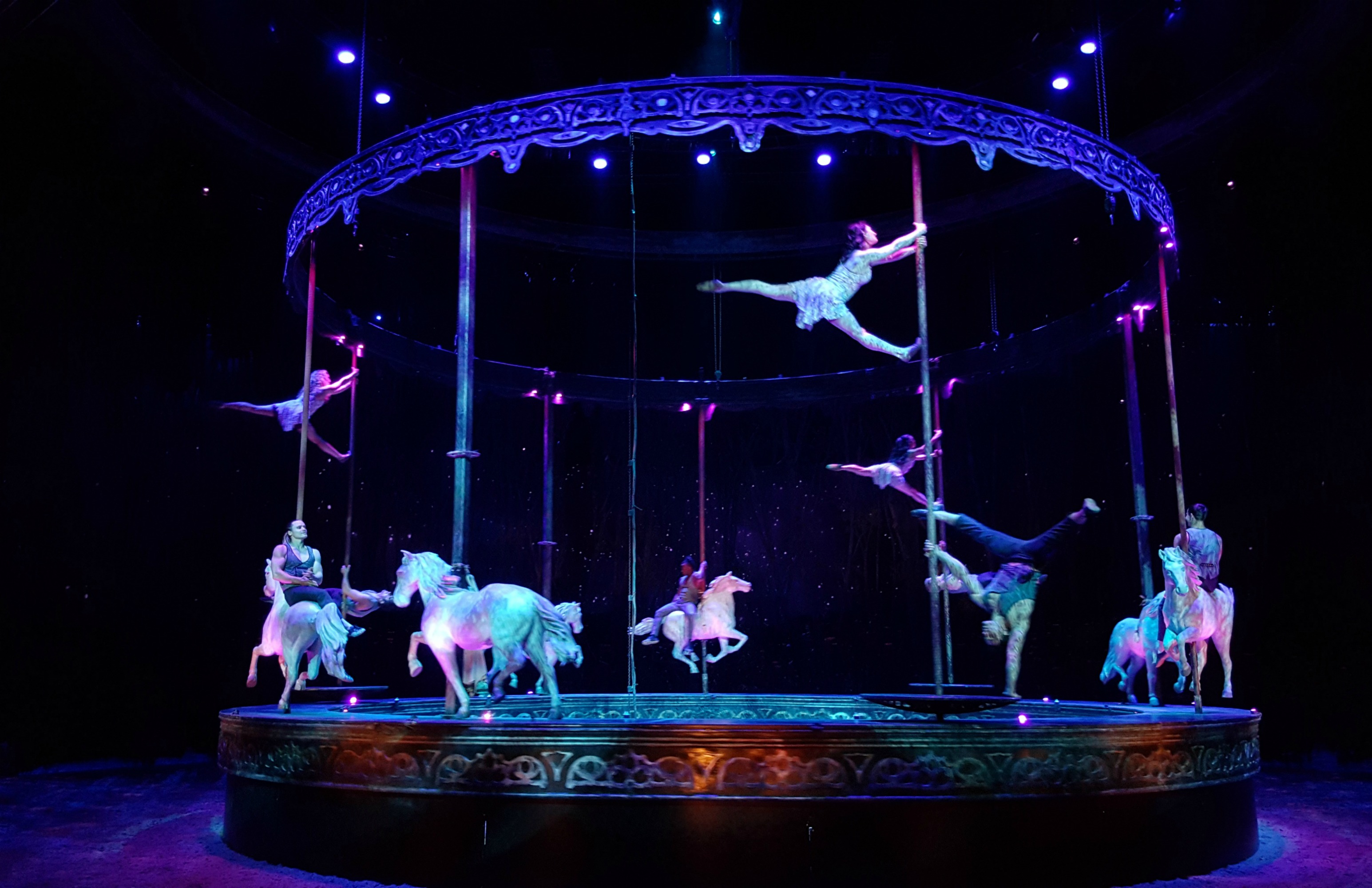 Odysseo by Cavalia Info!
WHEN: November 16 to January 8, 2017
WHERE: Under the White Big Top in Orange County at the junction of the I-405 & the SR-133 in Irvine
Want to go? Get YOUR TICKETS!!! Available at www.cavalia.net and by calling 1-866-999-8111. Tickets are priced from $29.50 to $254.50 + applicable taxes and fees. Special pricing & packages available for groups, children (2-12), juniors (13-17) and seniors (65+).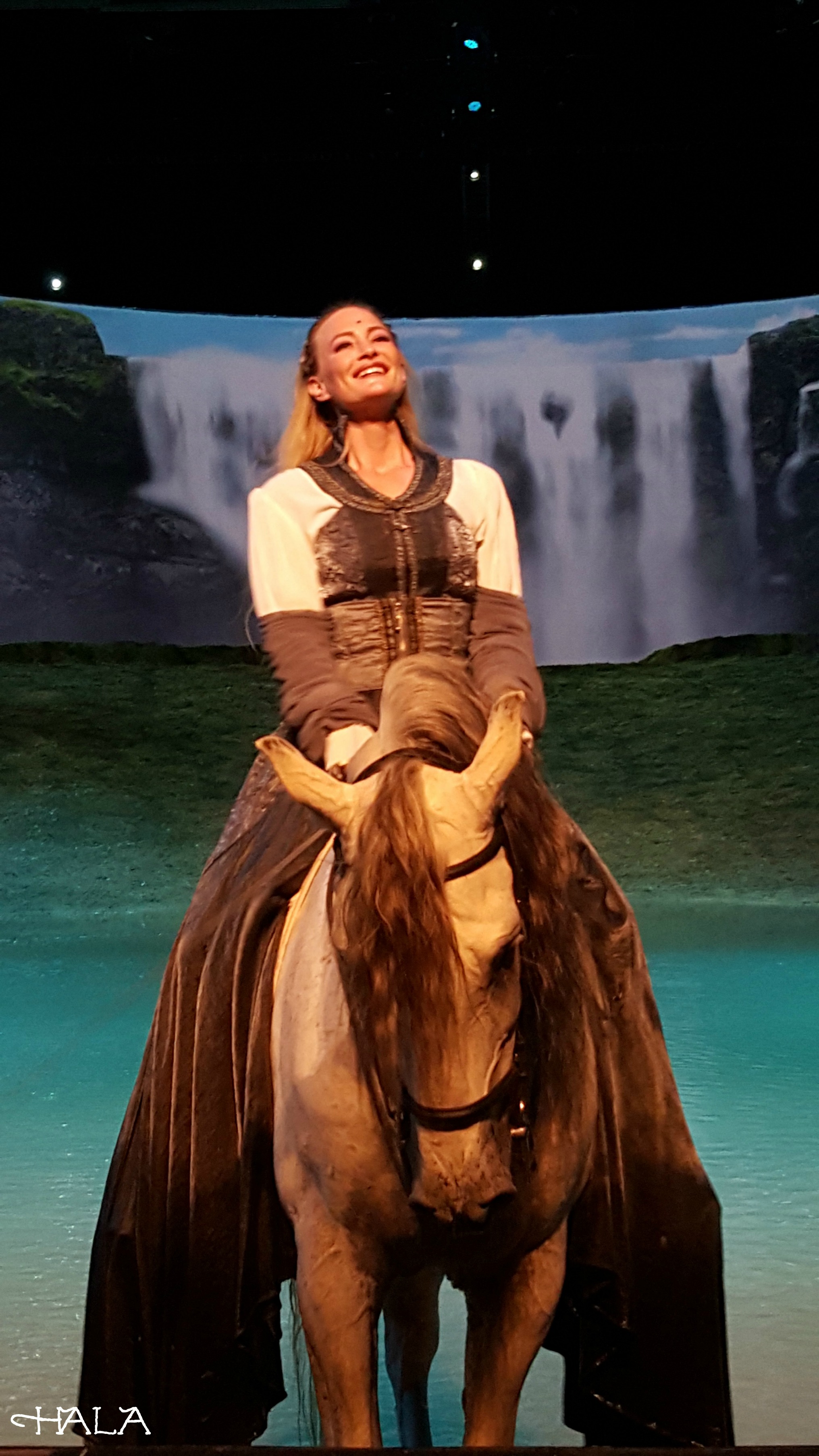 Fascinating Facts about the Show:
* Odysseo features 65 horses of 11 different breeds including the Appaloosa, Arabian, Australian Stockhorse, Holsteiner, Lusitano, Paint Horse, Percheron Hanoverian Cross, Quarter Horse, Thoroughbred, Selle Français and Spanish Purebred (P.R.E.).
*The horses are from Spain, Portugal, France, Germany, Australia, the United States and Canada.
* There are 48 artists – riders, acrobats, aerialists, dancers and musicians.
Disney on Ice Returns to Southern California!
By Erin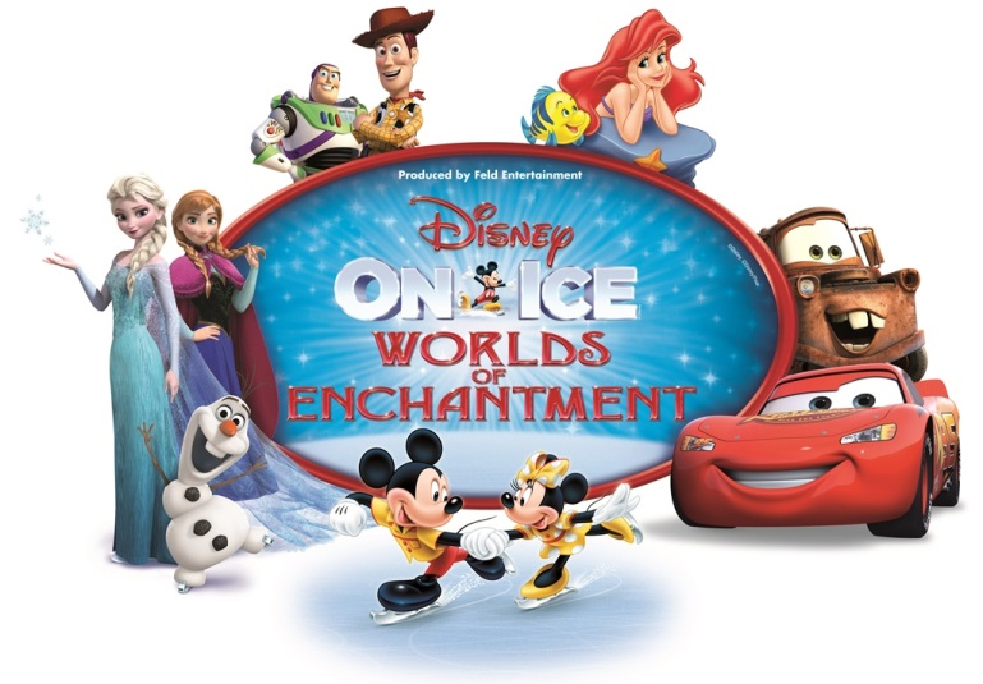 Get ready for some Disney fun as some of your favorite Disney stories will be coming to life when Disney On Ice presents Worlds of Enchantment! Coming to the Southland soon. This action-packed ice spectacular showcases beloved characters from Disney•Pixar's Cars, Toy Story 3, Disney's The Little Mermaid plus the enchanting Academy Award®-winning Frozen. All of your favorite Disney Friends are headed back to the ice for you to watch in wonder  and amazement as they dance, play and sing their way into your heart.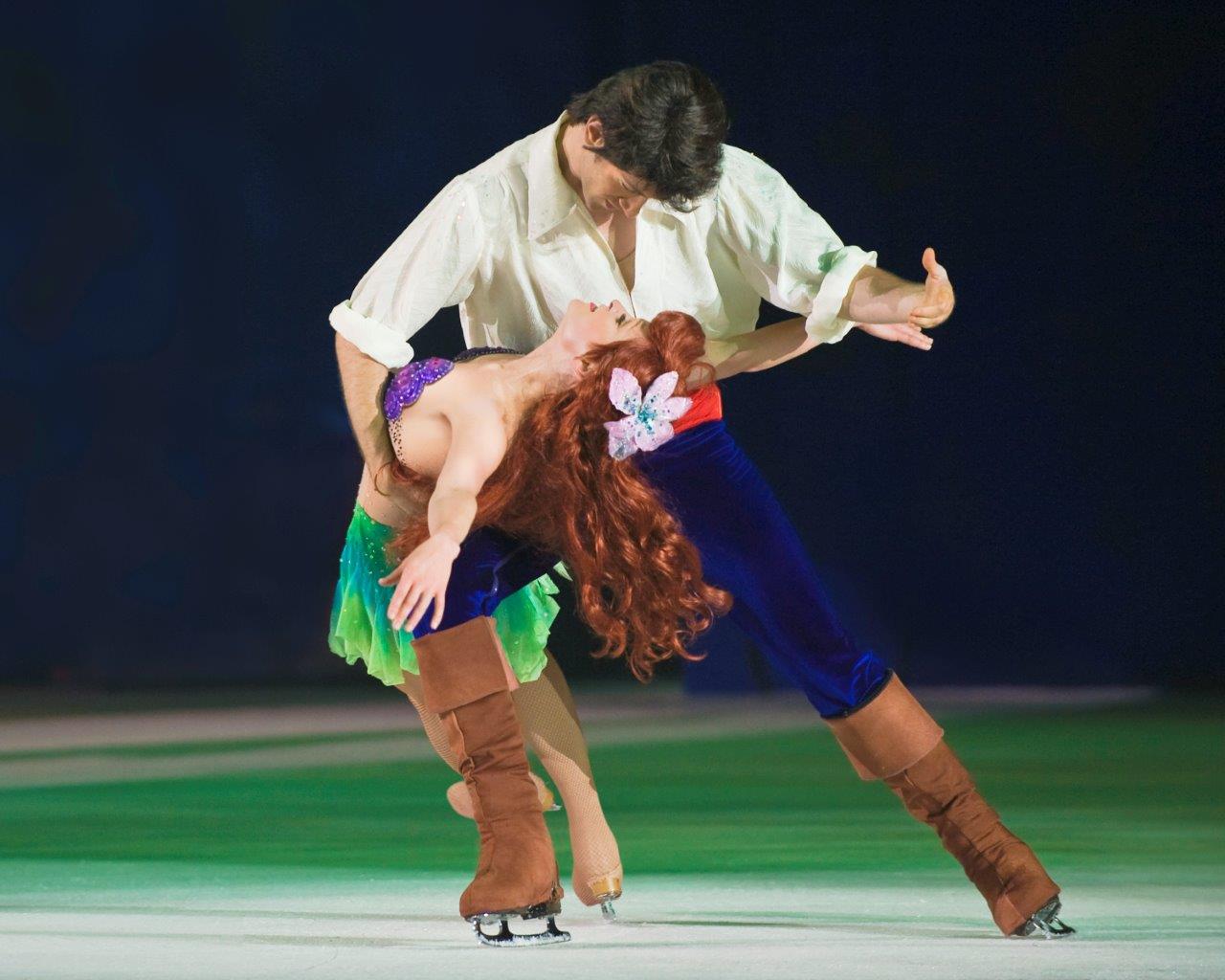 *The Excitement!*
*Thrill to high-speed stunts and high-octane fun, as Lightning McQueen, Mater and the crew of Disney•Pixar's Cars race across the ice.
*Dive into adventure with Ariel from Disney's The Little Mermaid, as she explores her undersea kingdom.
*The toys are back in town with heroic action when Buzz, Woody, Jessie and the Disney•Pixar Toy Story gang escape Sunnyside Daycare in a daring adventure to get back to Andy's room.
*Enter the wintery world of Arendelle with sisters Anna and Elsa and pals Olaf and Kristoff from Disney's Frozen as they learn that true love comes from within.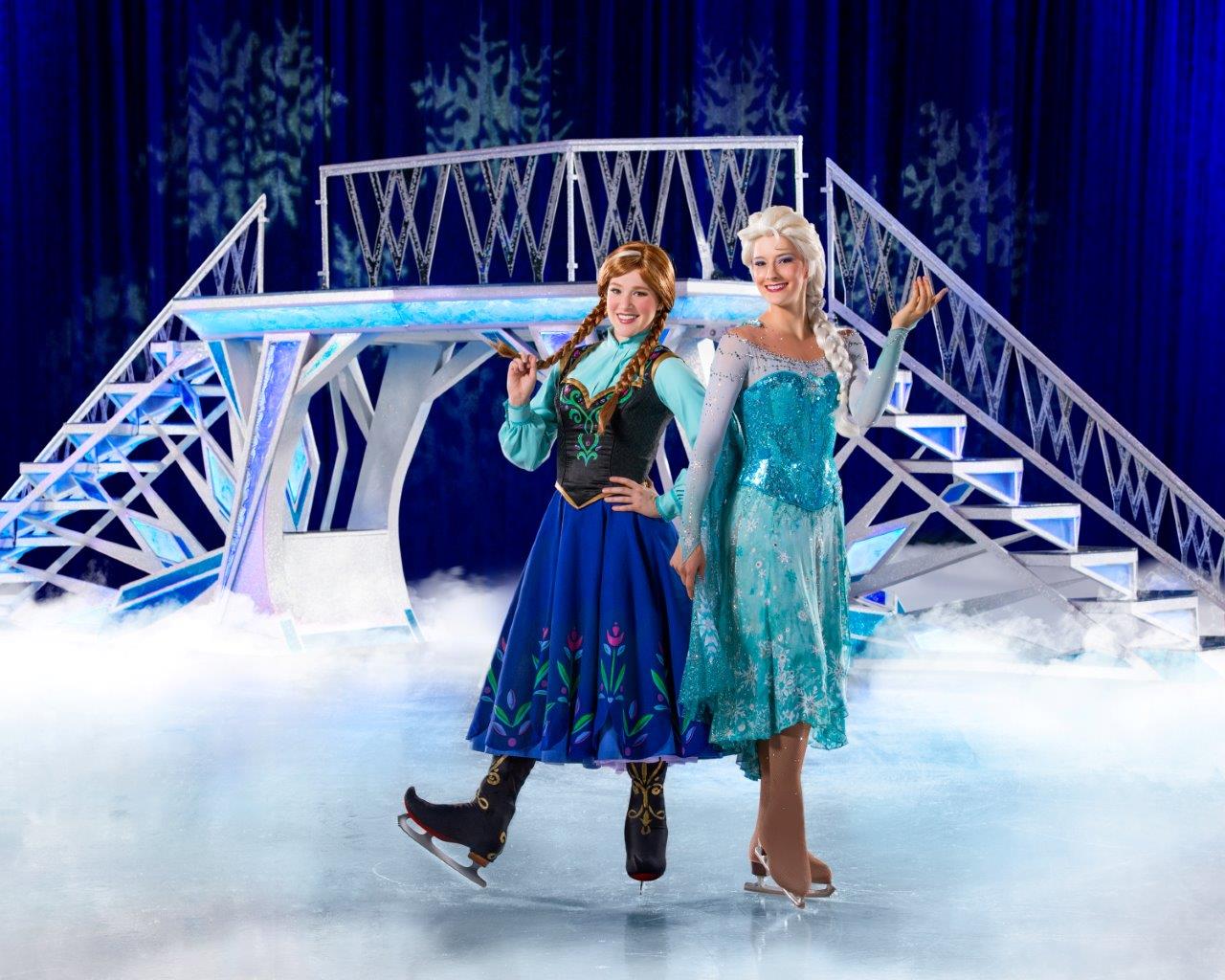 *Dance with the Mouse!*
Get warmed up for the show right in your seats with exclusive dance moves taught by the mouse that started it all during Mickey's Dance-Along Pre-Show Party, as the Disney On Ice skating athletes remind everyone that getting active can help you be your best! Then you'll be ready to enter a dazzling world of Disney magic to see some of your family's favorite Disney moments come to life in Disney On Ice presents Worlds of Enchantment, with dazzling skating, special effects and timeless characters certain to create a lifetime of memories.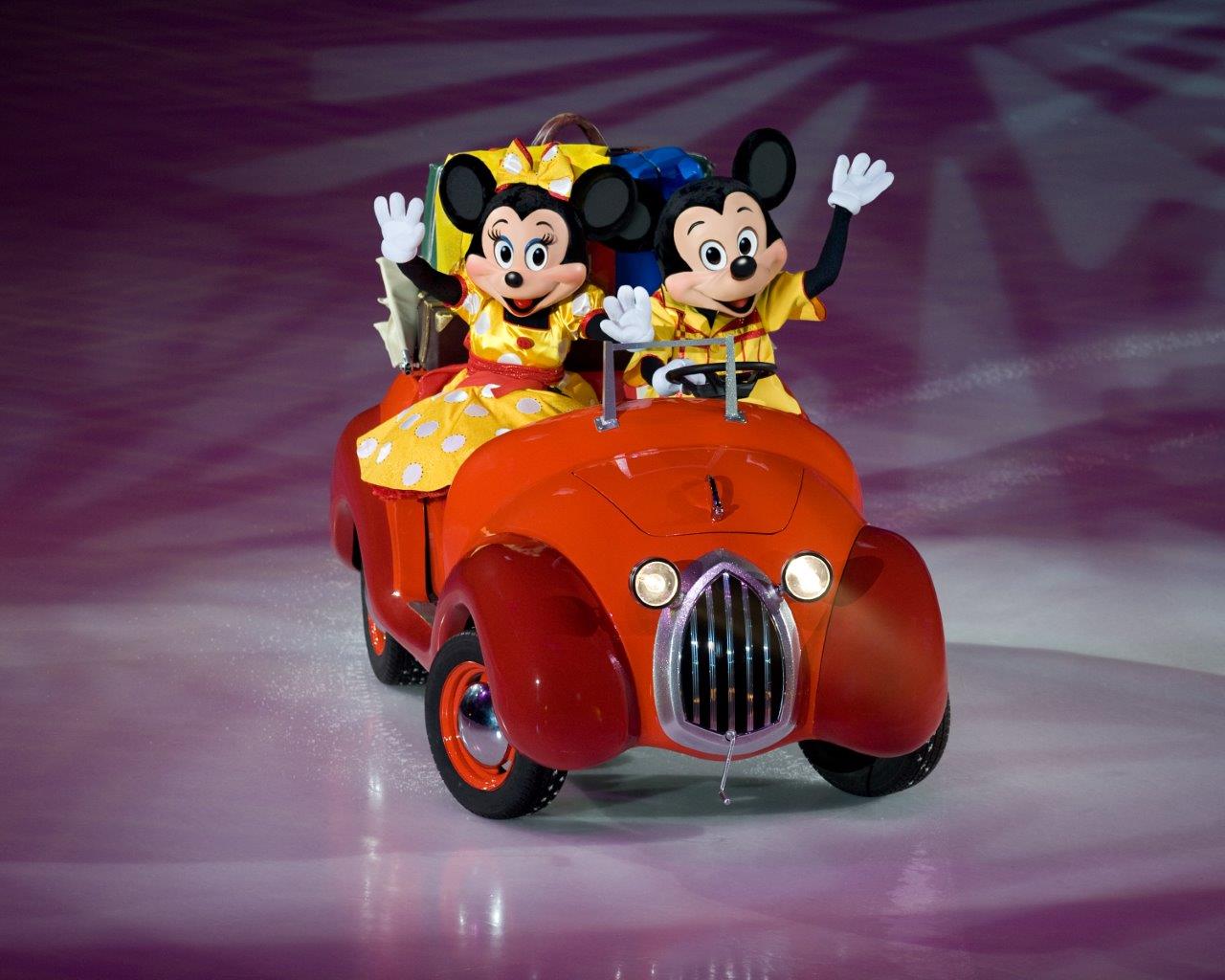 *Southern California Locations*
~Los Angeles~
Where: STAPLES Center – 1111 South Figueroa Street, Los Angeles, CA 90015
 When: Thursday, December 15 – Sunday, December 18
Thursday, December 15  @ 7:30pm
Friday, December 16th @7:30pm
Saturday, December 17 @ 11:00 AM, 3:00 PM & 7:00 PM
Sunday, December 18 @ 11:00 AM, 3:00 PM & 7:00 PM
Ticket prices start at $25!
Discount Opening Night tickets available for as low as $15 each on select seating (not valid for premium VIP/Front Row seating)
Tickets available for purchase online at AXS.com, charge by phone at 888-9AXS-TIX or in-person at the venue Box Office. *prices subject to change; additional venue/ticketing fees may apply