Brick-or-Treat Party Nights at LEGOLAND!
The world of Legos comes to life at LEGOLAND in Carlsbad California.  With hilarious shows and exciting attractions and rides there is plenty to do for the entire family. LEGOLAND  is hosting its annual Brick-or-Treat party nights.  This night time special event takes place on select evenings through the month of October.  Guest (both big and small) can dress in costume and "Brick-or-treat" at stations throughout the Park, dance the night away, and show off their costumes at the annual Costume Contest.  There are new additions to the spooktacular festivities.  The Coast Cruise transforms into the spooky Ghost Cruise with new hauntings.  Win Brick-or-Treat inspired Pop badges by completing fun filled activities throughout the park. There is so much  to do for everyone.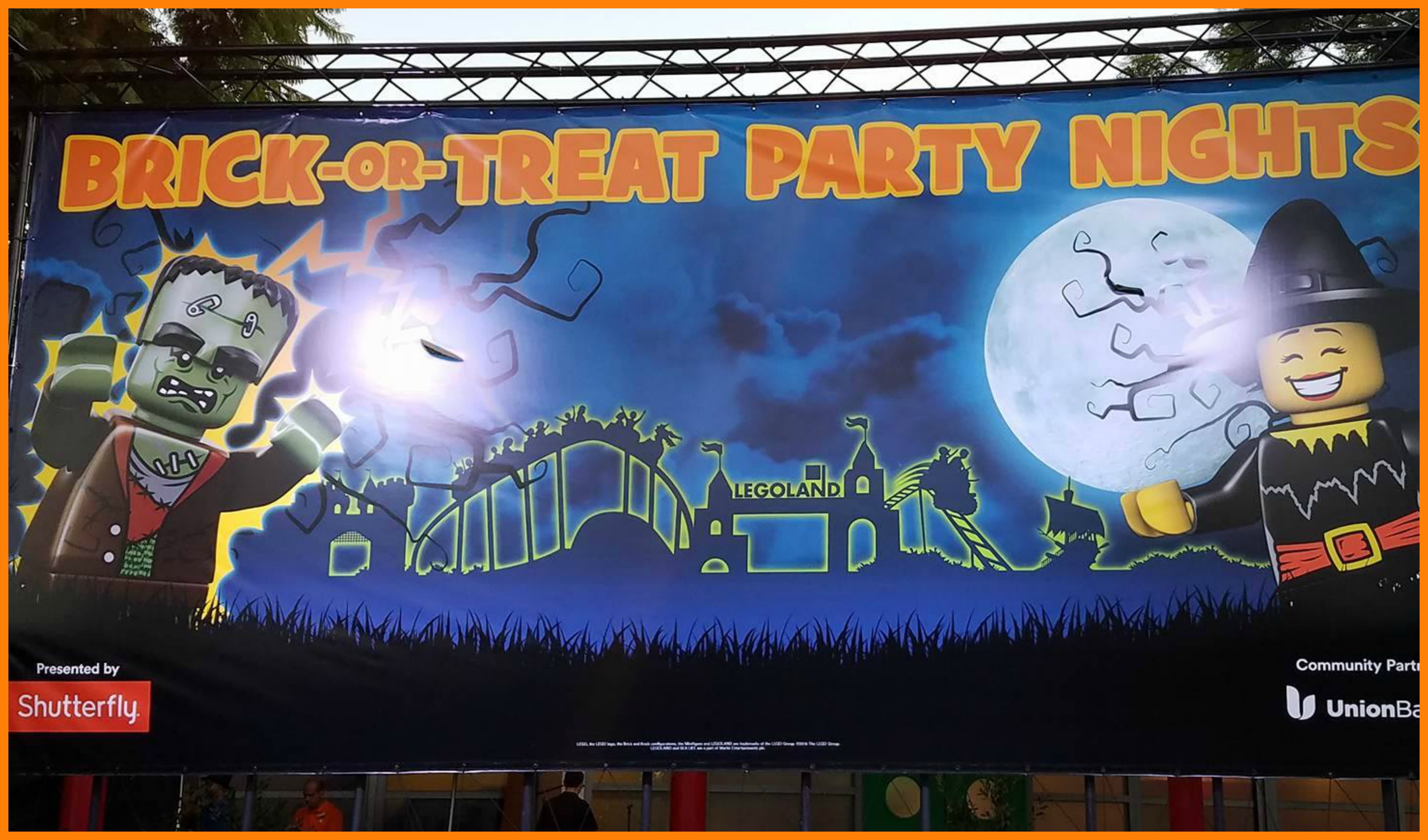 When you first enter the park you want to make sure you head over to the wrist band distribution station to get your Brick-or-Treat wrist band.  After you get your wrist band you can start exploring the park.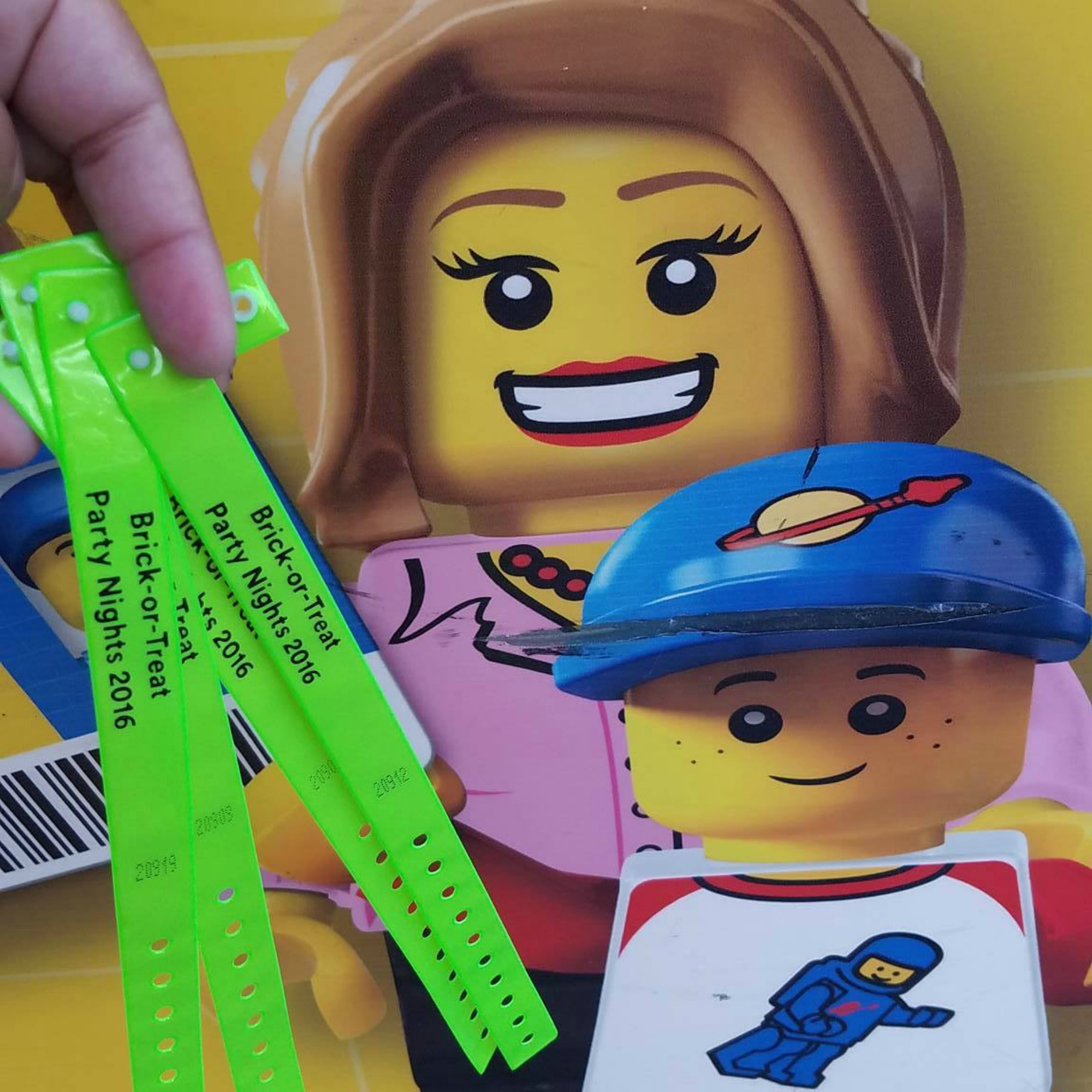 There are 12 treat stations set up throughout the park.  From magazines to candy, each treat station hands out a variety of treats.  Some of the treats are healthy snacks.  Don't worry if you forget to bring treat bags.  Treat bags are provided for you.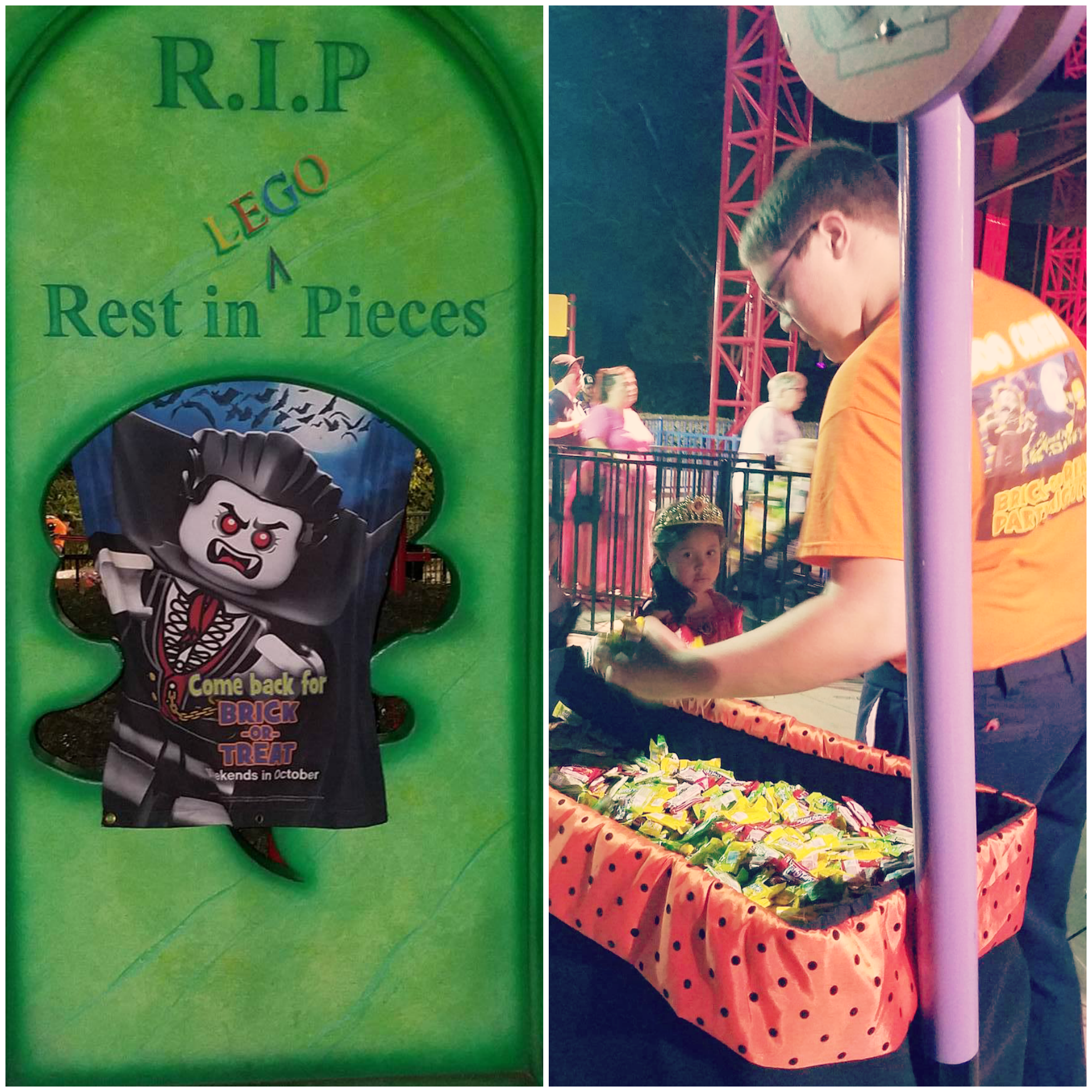 As you make your way to each treat station there are spooky funny characters walking throughout the park some as tall as 12ft tall.  The decorations of skeletons, ghost, and pumpkins are all fun to see.  Of course it wouldn't be Brick-or Treat without some Lego inspired decorations.  Along your way you might run into a Fortune Teller Both with a real Fortune Teller inside or a troll who is incredibly funny.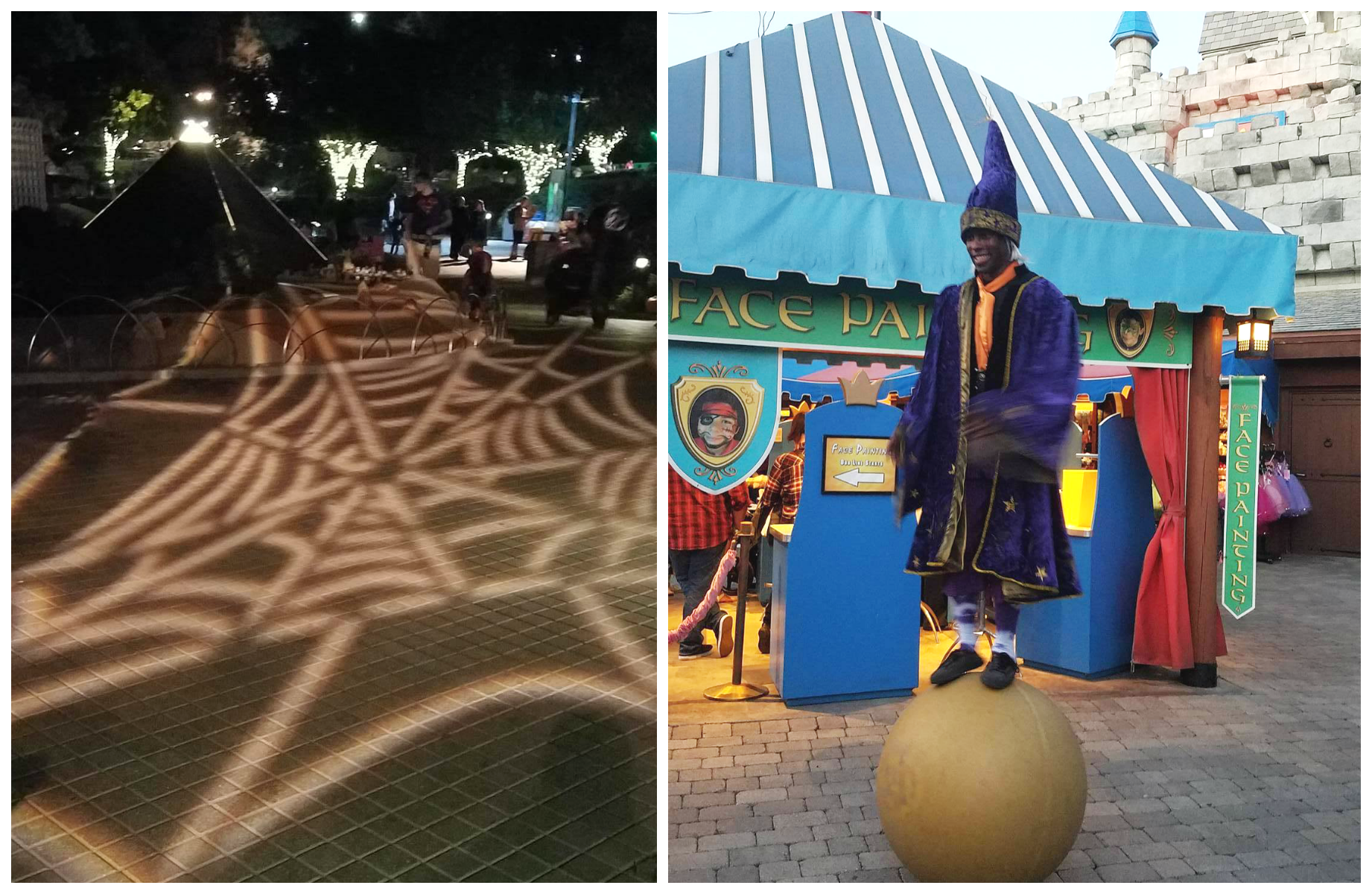 One of my favorite things is to see are all the different costumes.  The annual costume contest is held at Miniland Stage in Miniland.  There are three categories Group, LEGO Theme, and Most Creative.  There is also dancing and shows at this stage. Also be sure you don't miss the Curse of the Hallowmeanie! There's a spooky Halloween spirit haunting the castle!  Or maybe its just Jester Funnybones, back from the grave with a sneaky plan up his skeleton sleeve?  Get ready for kooky costumes, crazy characters and slapstick fun in this all new Brick-or-Treat show!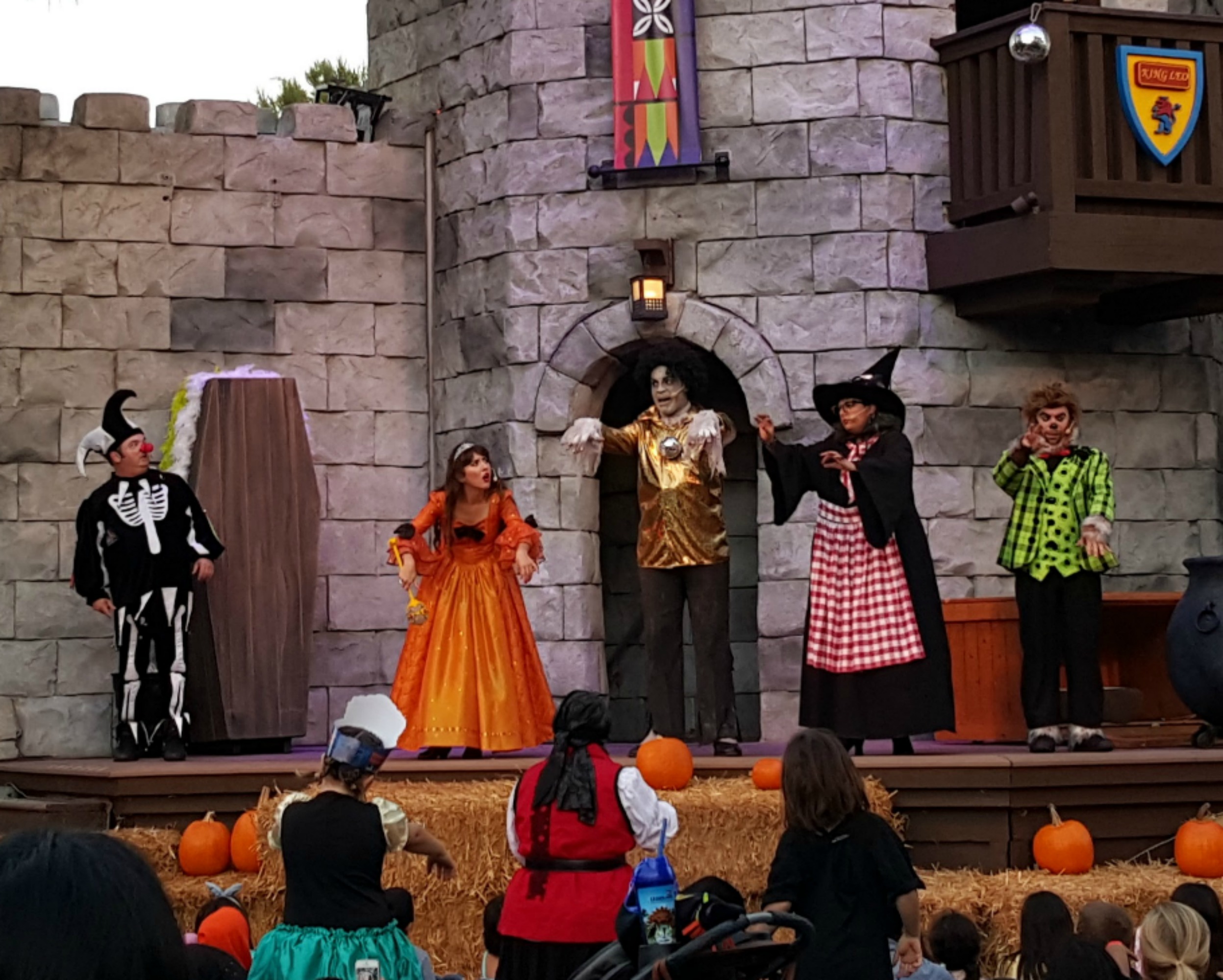 The Ghost Cruise is also a must at Brick-Or-Treat. Take a spooky boat ride to the most haunted places in the world with your  Paranormal Investigator Host, and catch the ghosts who live there! Ghost Cruise has been reVAMPed this year!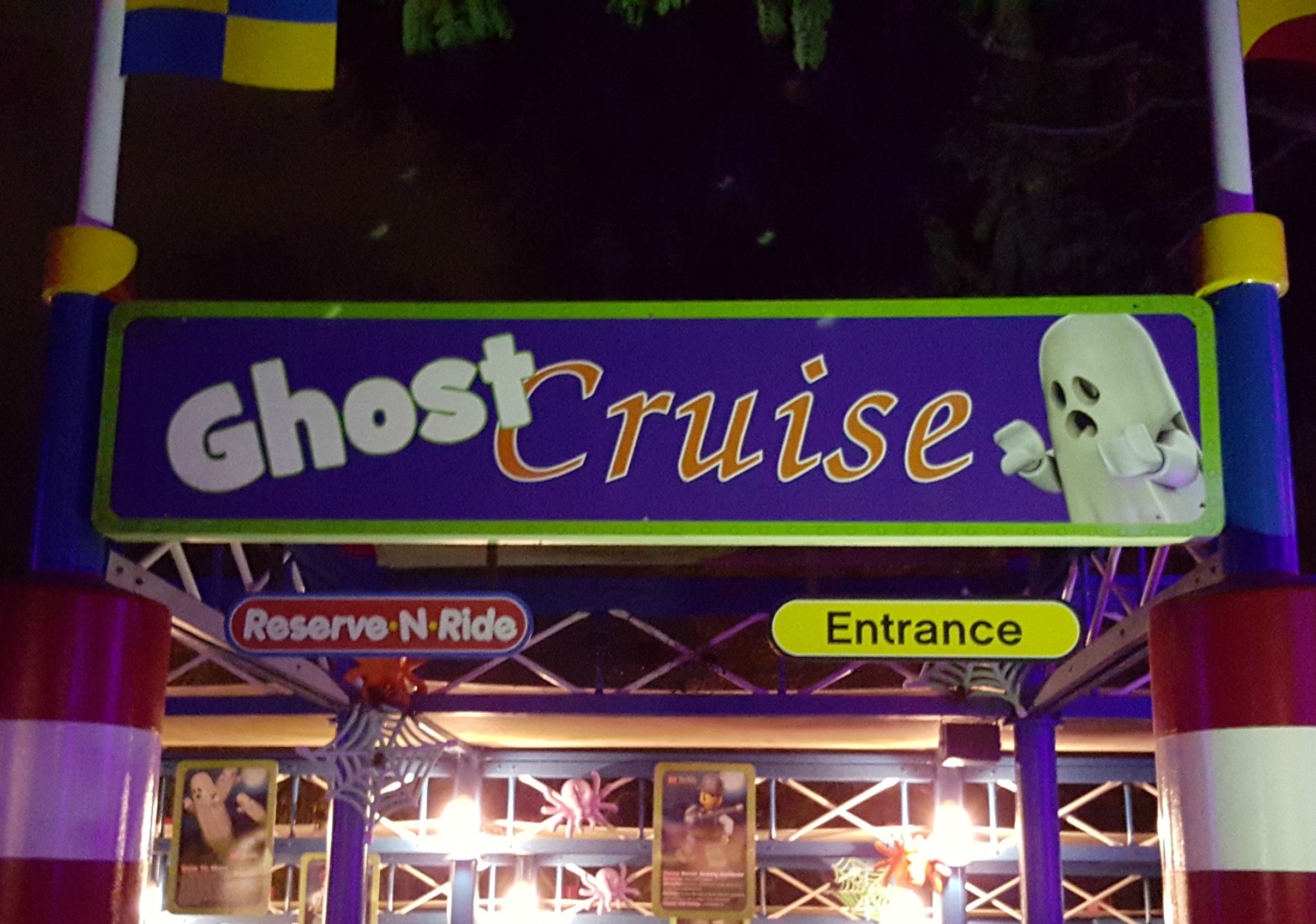 Another fun activity that's new for this year is the Party Nights Pop Badge Challenge! Complete three missions by solving puzzles, searching for clues and sharing your fun to collect the limited-edition souvenir Brick-or-Treat pop badges! Party Nights Pop Badges are highly collectible and only limited quantities are produced. Get yours, while supplies last.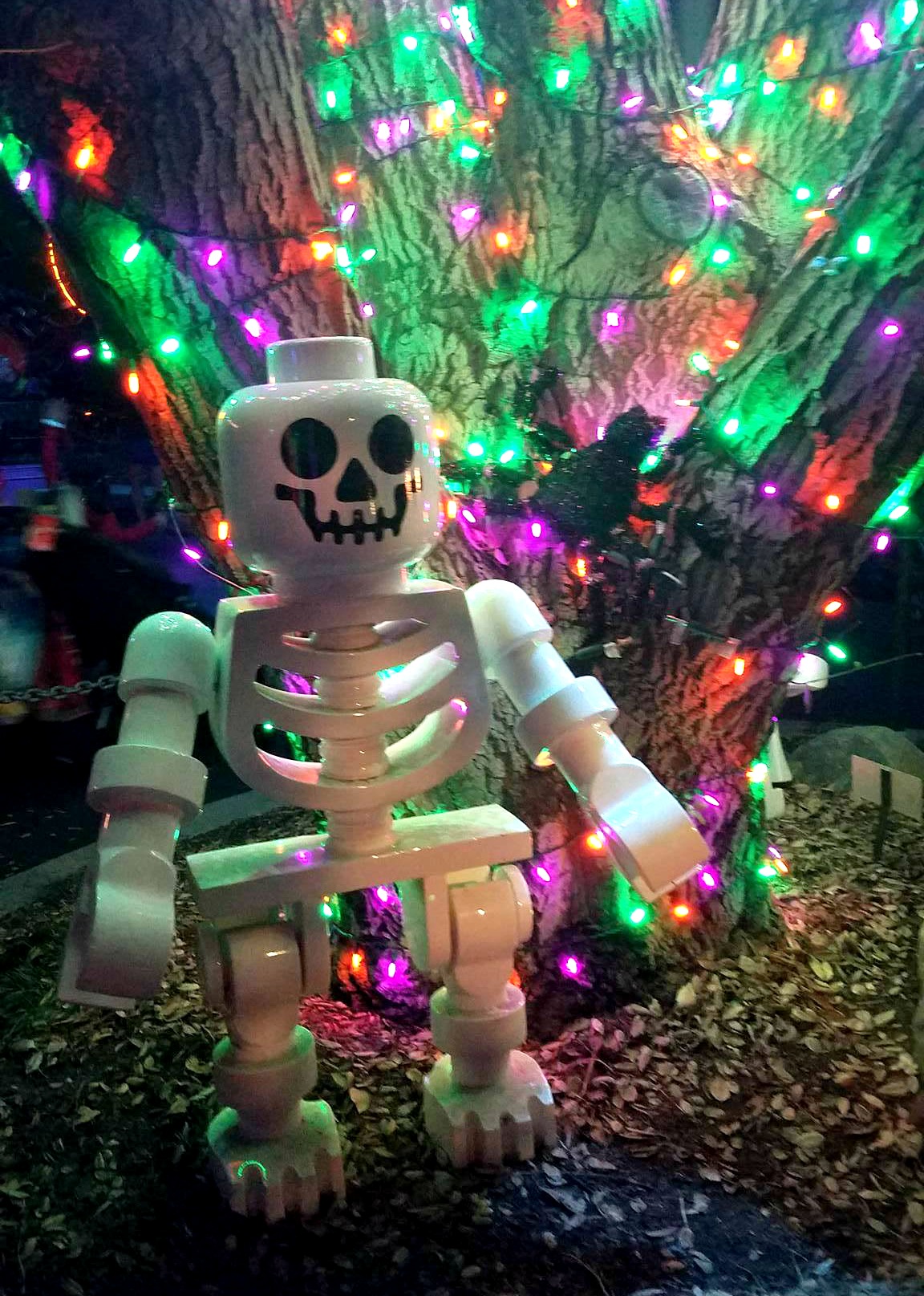 Of course you cannot forget about the food. My all time favorite treat at LEGOLAND is still the Apple Fries! Yummy!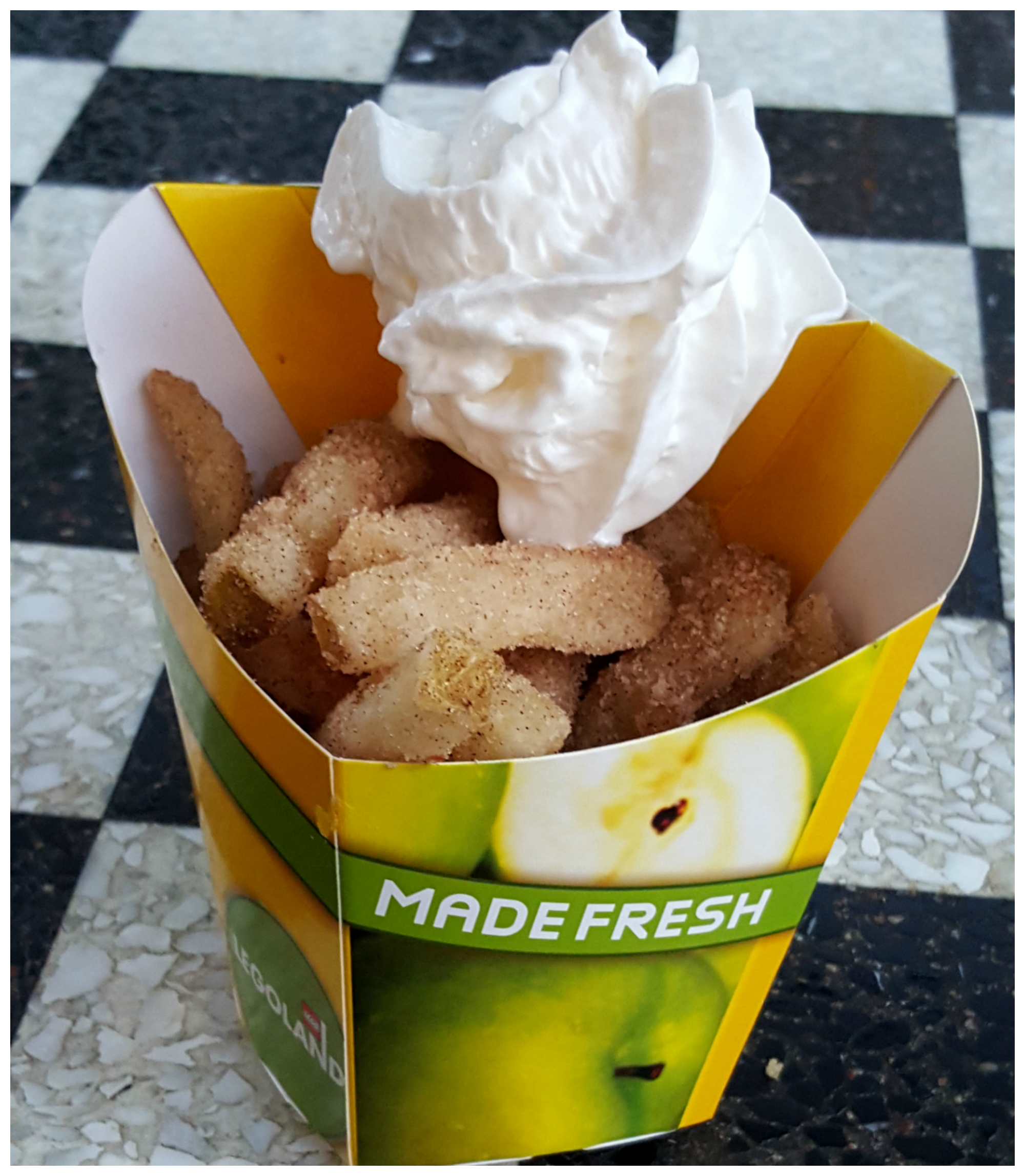 All the attractions and rides remain open for Brick-or-Treat, but the lines still have a normal wait times.  If you haven't checked out the new LEGO NINJAGO World, it's a must.  Practice your Spinjitzu at the new attractions throughout NINJAGO World.  Learn to control you spin on Kai's Spinners .  Work on your balance and endurance on Cole's Rock Climb.  Test your reflexes on Jay's Lightning Drill.  Once you have become a Master of Spinjitzu you can put your ninja skill to the test on the new LEGO NINJAO THE RIDE.  On the ride you control the elements of Fire, Lightning, Earth and Ice to defeat the Great Devourer.
Brick or Treat at LEGOLAND is definitely a must do during Halloween Time! Happy Brick-Or-Treating! For more info make sure to go to the LEGOLAND website!