Finding Hidden Treasures with Groupon
By Erin
*This is a sponsored post. All thoughts & opinions are my own*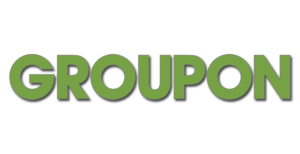 I'm sure everyone out there has used Groupon before; to try a new (or maybe one of your favorite) restaurants, or to attend an event or for a fun experience. But did you know that you can save on more than just food, events and experiences? I like to be smart with my money, and Groupon is a great money-saving resource that allows me to find great deals on products and services from tons of my favorite retailers for things I was already planning on purchasing.  I love using it when I can, as it allows me to put more money aside for others things I really love to do.
There are so many different ways to save. You can find great deals on different restaurants, experiences, massages, spas, beauty products, electronics, pet items, and so many other Groupon Goods that you'll be amazed to find. Cell phones, flash drives, protective cases? Yep. You can find them here!

Or maybe you're looking for a new bed or new favorite toy for your pet? Yes, you can find those items too! I think those pet couch beds are just too stinking cute. So adorable! Looking for something else? I love that searching for items is as easy as can be, just type what you're looking for in the search bar and see what pops up! I love shopping on Groupon.

What do you love to buy with Groupon? 🙂