Justin Timberlake & Anna Kendrick in Dreamworks Trolls!
By Erin
*I was invited as a guest to this press event hosted by 20th Century Fox & DreamWorks Animation*
Do you remember Trolls from back in the day? I remember having quite a few of them myself. I loved their crazy colorful hair and sparkly jeweled bellies. Many people all over the world (including myself) have been waiting for the big news that Trolls is coming this November, just in time to make the holidays a little brighter and to help you find your happy place to get in the spirit. Both kids and adults are going to love this colorful, music-filled comedy.
Find Your Happy Place November 4th!
From the creators of Shrek comes the most smart, funny, irreverent animated comedy of the year, DreamWorks' Trolls. This holiday season, enter a colorful, wondrous world populated by hilariously unforgettable characters and discover the story of the overly optimistic Trolls, with a constant song on their lips, and the comically pessimistic Bergens, who are only happy when they have trolls in their stomach. Featuring original music from Justin Timberlake, and soon-to-be classic mash-ups of songs from other popular artists, the film stars the voice talents of Anna Kendrick, Justin Timberlake, Russell Brand, James Corden, Kunal Nayyar, Ron Funches, Icona Pop, Gwen Stefani, and many more.
Director: Mike Mitchell
Co-Director: Walt Dohrn
Producer: Gina Shay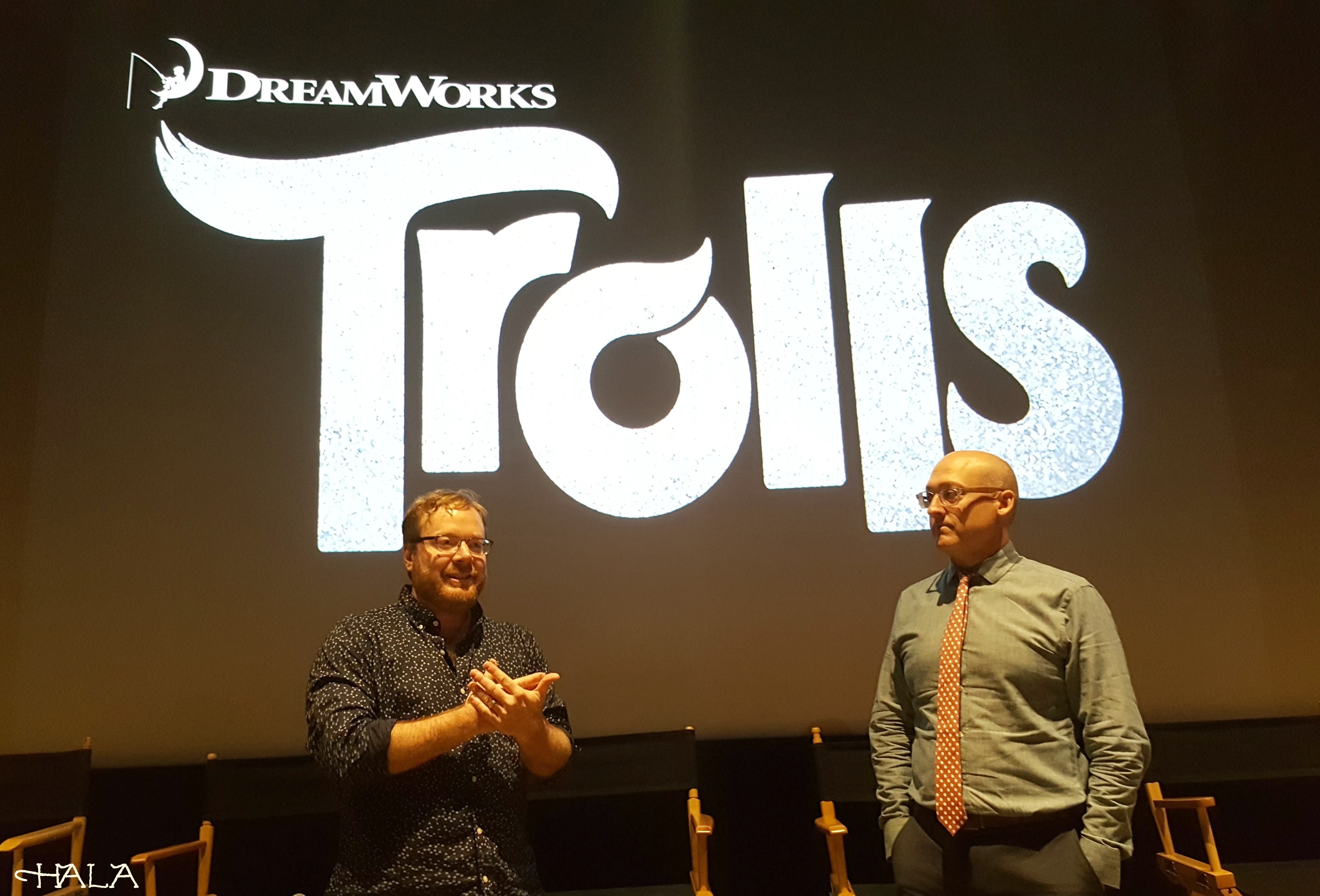 I had the honor to sit in on an interview with the Director of Trolls, Mike Mitchell, Co-Director Walt Dohrn, Producer Gina Shay and the stars of Trolls, Justin Timberlake and Anna Kendrick. Director Mike Mitchell, who also directed DreamWorks' SHREK, explained to us that this film has the kind of magic that both parents and kids will find themselves laughing at the same parts and sharing a love for both new and classic songs. What else did we learn?
Here are some of the fun facts we learned about Trolls!
The story development for Trolls is very different from Shrek. Trolls is not based on any previous story. They had a completely clean slate to work with for Trolls.

There is a theme of happiness that applies to everyone.  There's a big idea here that we're all born with happiness.  We just–sometimes we need someone to help us find it, but we're all born with this ability to be happy.  
A new kind of animation is used with the creation of this film. You will be able to see "texture" on the animation when you go to see the movie in 3D.
Trolls is the first film that

Justin Timberla

k

e

is an Executive Music Producer for.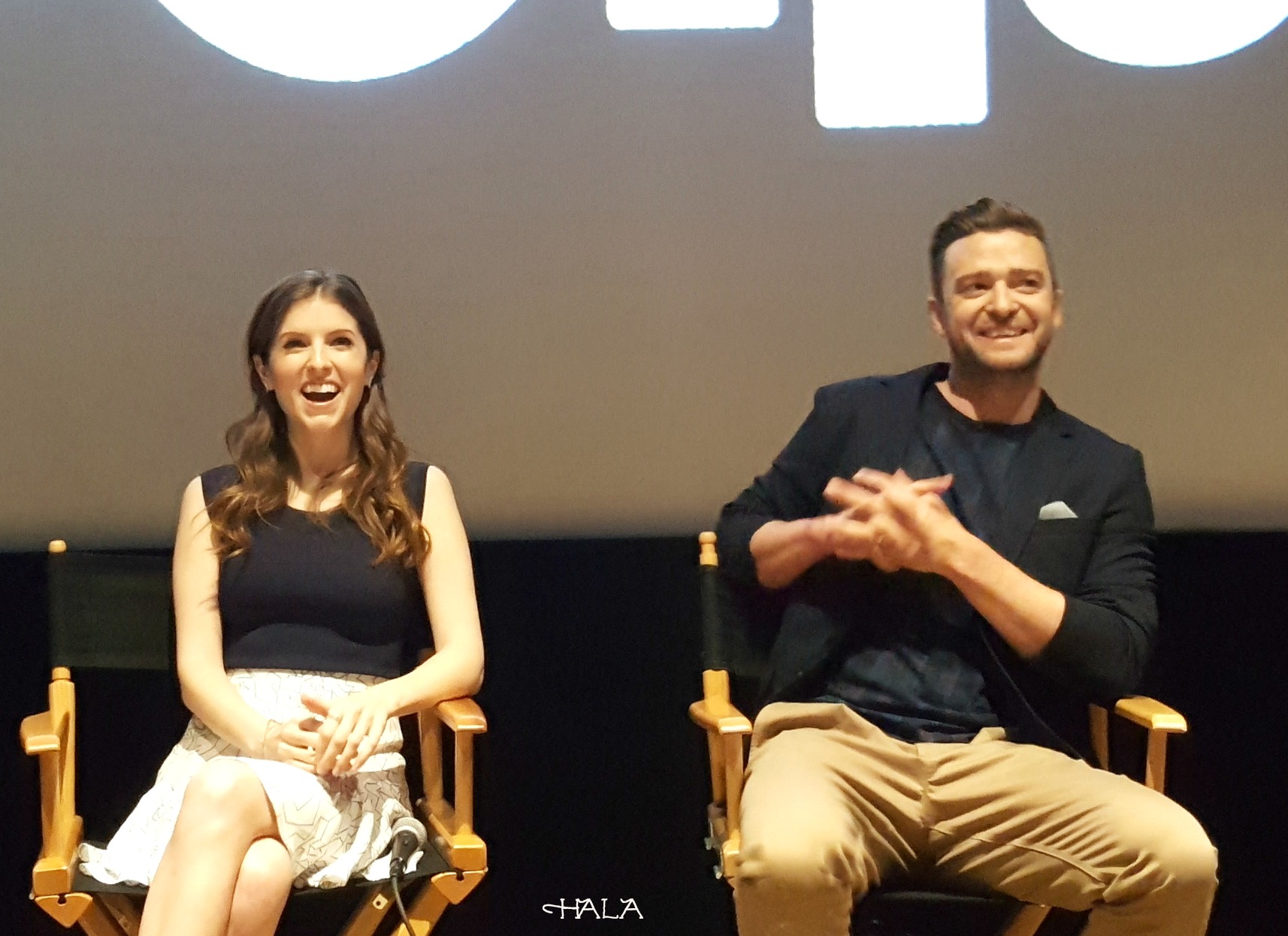 The movie has been created with original songs like,

'Can't Stop the Feeling'

but also includes many music adaptations from classics that we grew up listening to like: 'True Colors' and 'The Sound of Silence.' 
The music really helps to tell the story and is an integral part of the storytelling.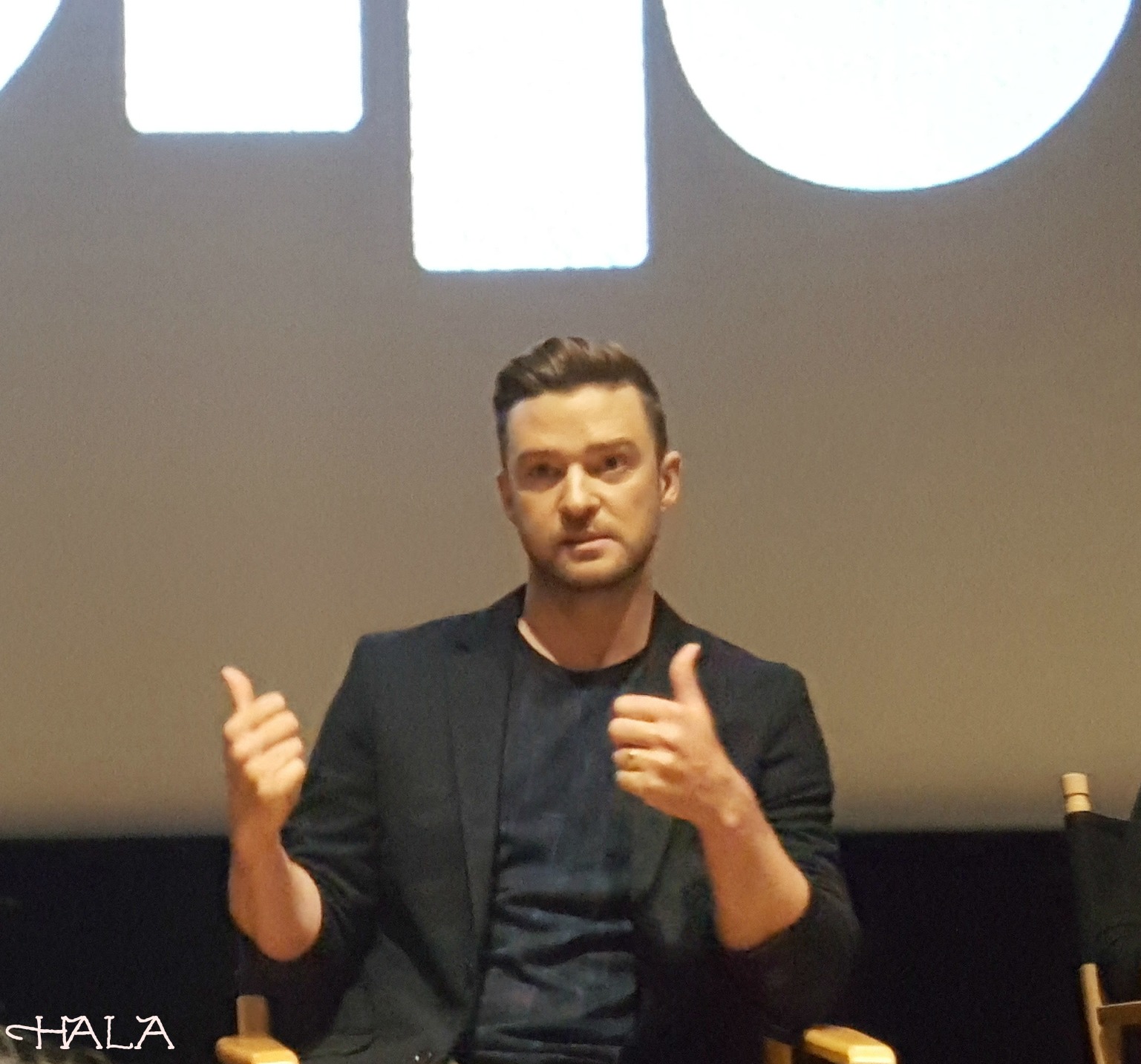 +1,000 songs were picked out for Trolls. To make the final cut, besides being cleared to use the song, the song had to fit the story, fit the tone of the movie, and it had to have kind of this everlasting feel.

 Big challenges? Glitter!  The computer couldn't understand the glitter. It's a glitter taskforce, typing code. They thought the big challenge would be the hair because the hair does everything in this film. It changes color.  It changes shape.  It stretches like a monkey tail and it holds onto stuff.  But, it was the glitter that gave them the biggest challenge. Watch for Guy Diamond. That's where the glitter is.
Star-Studded Cast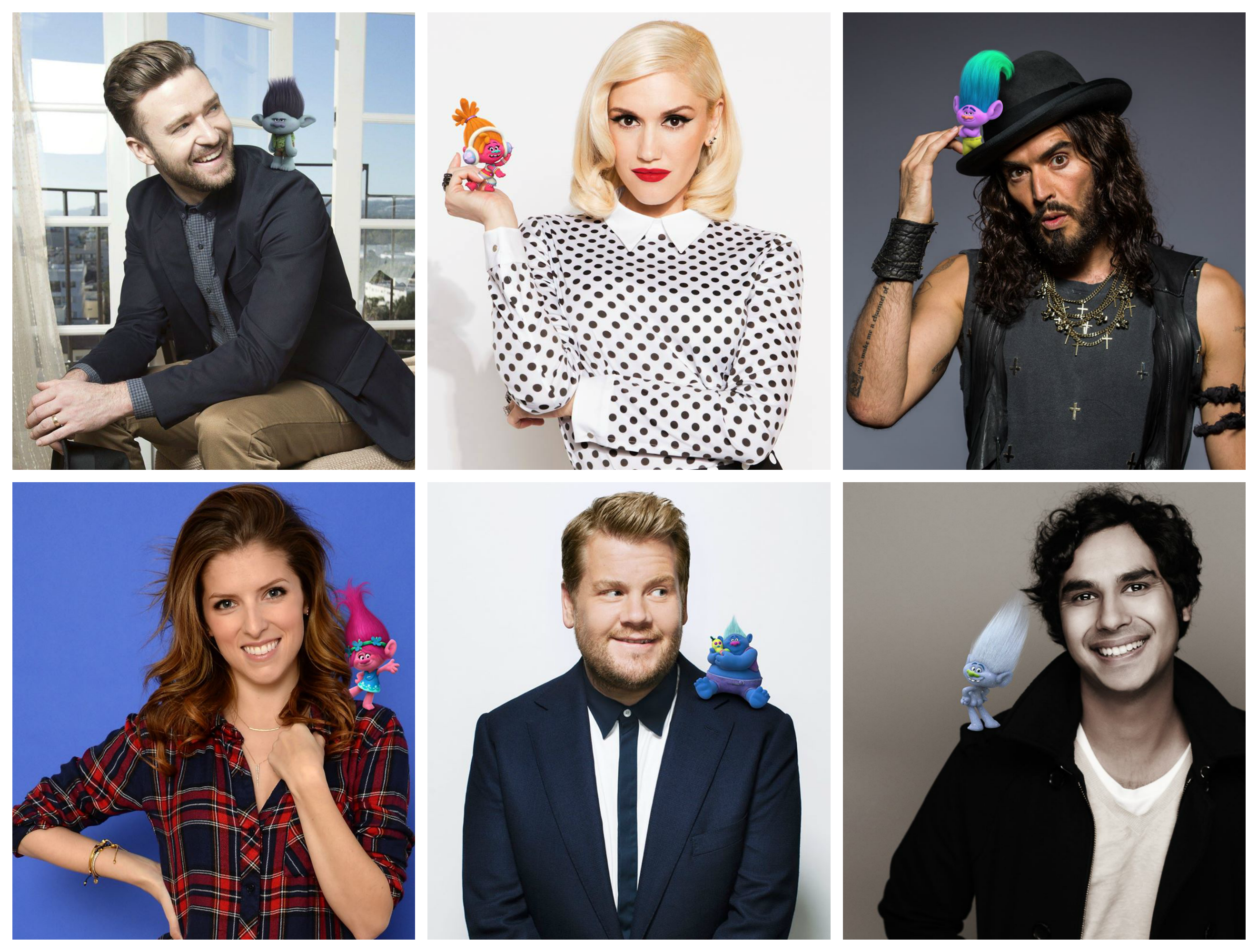 This movie has such an amazing and talented cast:
Justin Timberlake as Branch
Anna Kendrick as Poppy
Gwen Stefani as DJ Suki
James Corden as Biggie
Russell Brand as Creek
Junal Nayyar as Guy Diamond

DreamWorks' TROLLS is a fresh, broad comedy filled with music, heart and hair-raising adventures. On November 4th  of 2016, nothing can prepare you for the new Troll world! 20th Century Fox and DreamWorks Animation are proud to unveil their first trailer for this highly anticipated feature film,  arriving in theaters November 4th. Just in time to put you in a happy mood for the holidays!
Official Website #DreamWorksTrolls
Dreamworks Trolls Facebook
Dreamworks Trolls Twitter
Trolls Instagram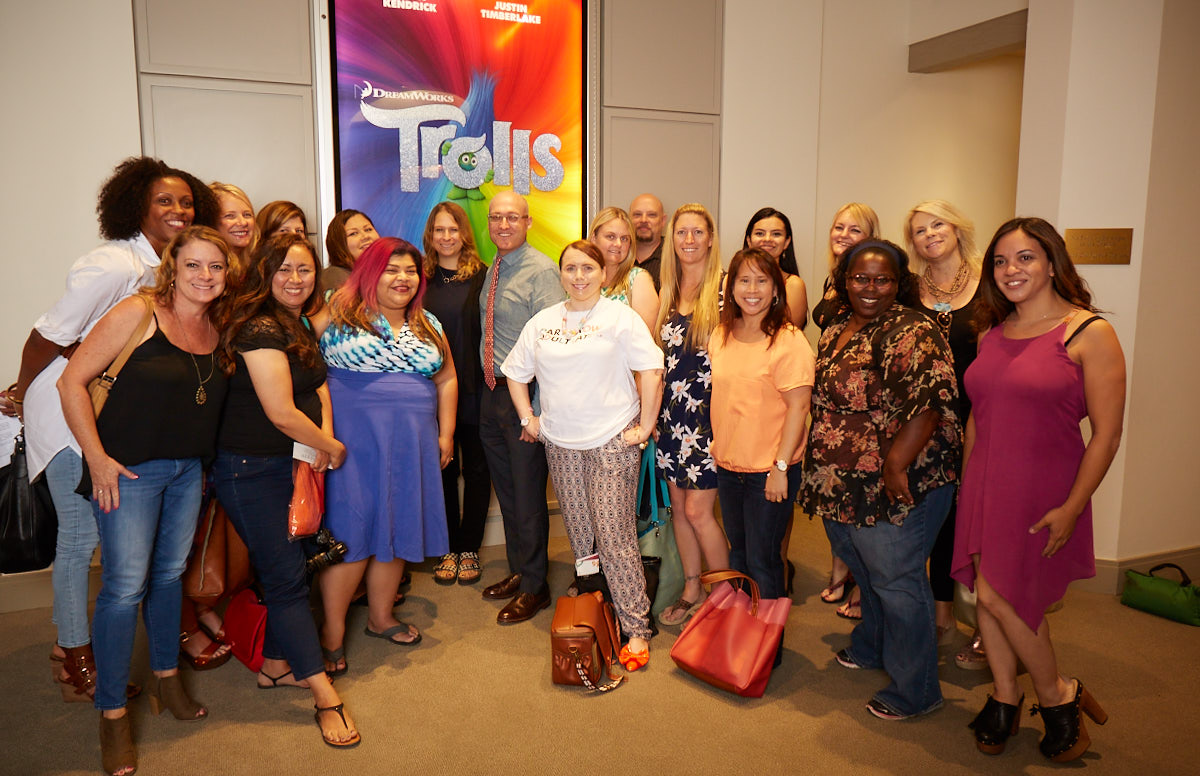 Group Photo at the Trolls Press Event by: Jason Bush