Naturally Lindy & Facial Giveaway!
By Erin
Mother's Day is just around the corner and do I have a luxurious treat in store for a lucky reader from our friends at Naturally Lindy & Lindy's Healing Facials. Wether you want to pamper yourself, or another amazing woman in your life, getting a facial is so refreshing and always makes for a perfect gift. I went to see Lindy the other month right before leaving for a press trip and it was just what I needed to relax and rejuvenate.
Lindy's Healing Facials brings you a deep cleansing and relaxing facial treatment. I went in for the Healing Facial (1 hour/$85) with Lindy. This facial will have any impurities removed from the skin while listening to soothing music in the background.  A careful analysis will be given where lifestyle issues can be addressed, such as diet, allergies, hormones and stress. Pores are gently opened with aromatherapy and warm towels. Dead skin is removed with a light scrub or botanical glycolic peel. Next, impurities, such as blackheads and whiteheads are carefully removed (a bit painful for sure, but well worth the results!)and fresh aloe is immediately applied to assist in healing. A facial mask is applied and energy blocks are removed with hands-on, body balancing, reflexology, cranial work and a chakra balancing and sage blessing to complete the healing experience. After the facial I had, my skin was so soft, smooth and glowing. Not red or irritated at all.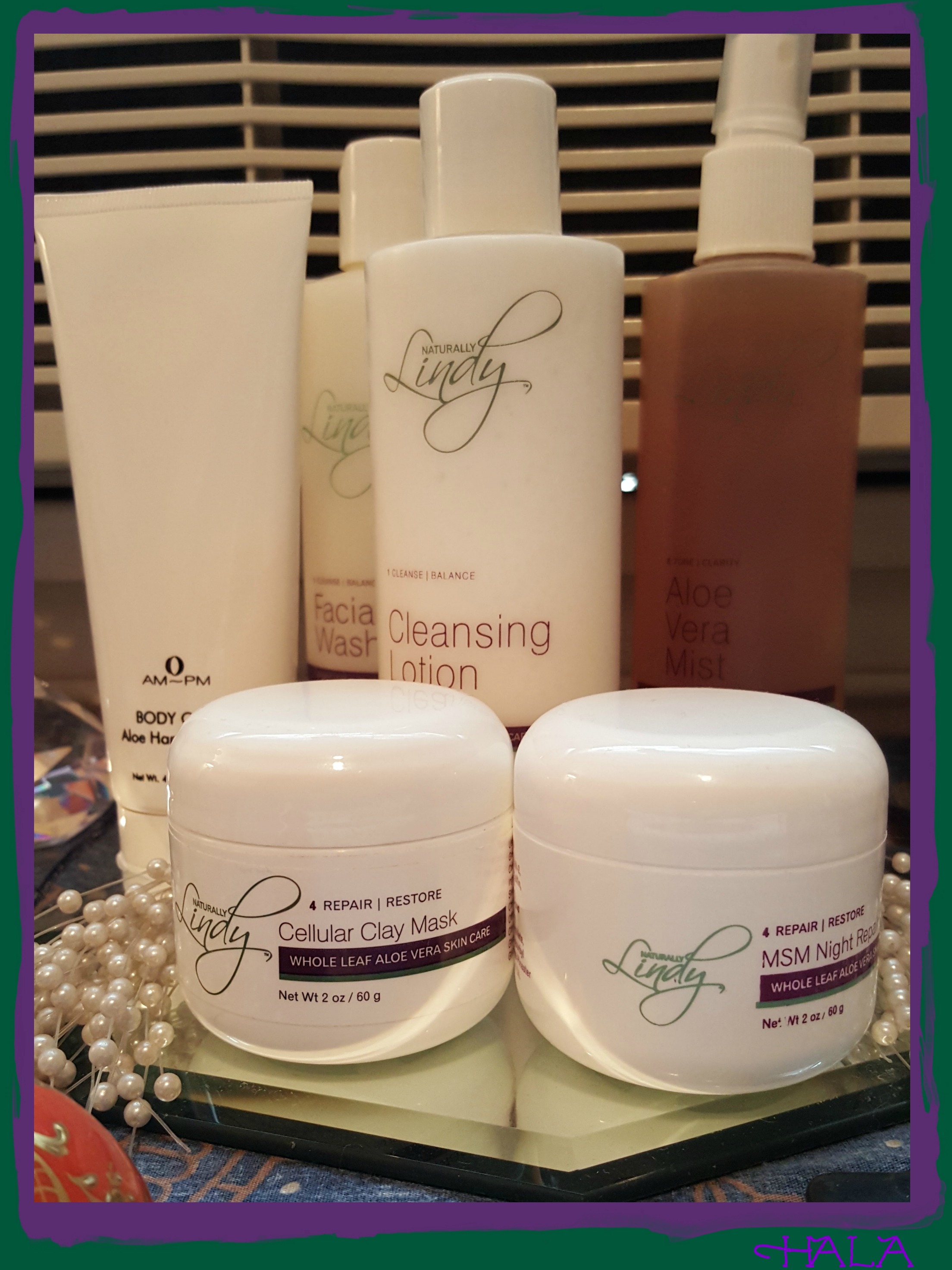 So if you're still looking for a perfect gift for mom, grandma, or another special woman, consider the gift of a facial or some of the awesome items from Naturally Lindy Skin Care. All products are Paraben-free, Non-GMO, and never tested on animals. They are also 100% Natural and are made with pure whole leaf aloe vera that they have grown themselves. 
There are very few pampering experiences I enjoy more than a good facial, and this Mother's Day, that's exactly what I'm  highlighting at Naturally Lindy. Owned by Lindy Batis-Walsh, a licensed aesthetician and owner of Lindy's Healing Facials since 1982, facials are just one of the skin care services you'll find here. She has been featured in several magazines and TV shows and has been chosen "Best Facials in LA" by LA Weekly.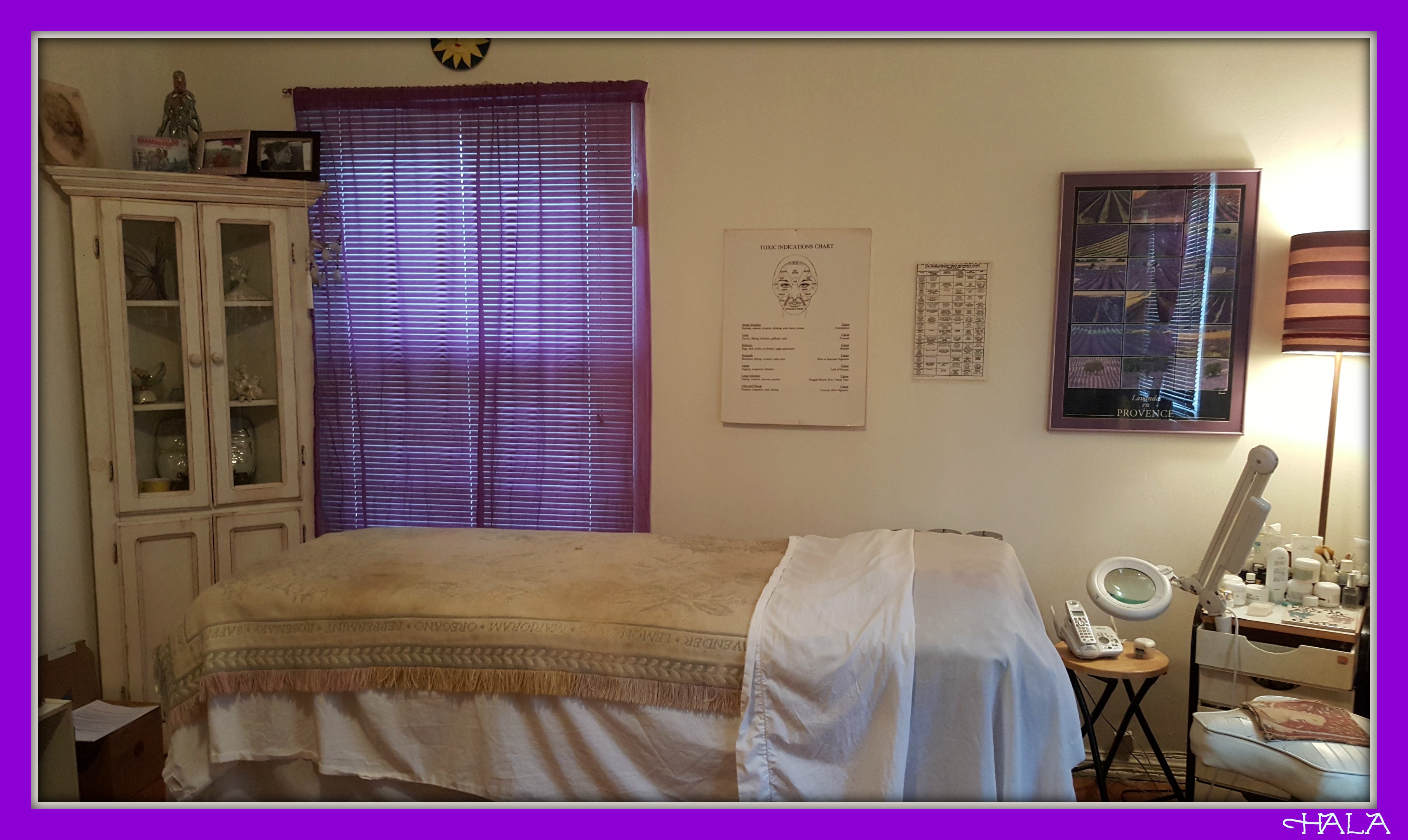 Here's a little more info on some of my favorite items from the Naturally Lindy Line: (*NOTE* Giveaway is NOT for these items, it is for a FACIAL with Lindy!! 🙂
1) All Purpose Scrub
Gently exfoliates to thoroughly unclog pores, remove dull skin and dead cells, leaving your skin bright and clear. Designed for both facial and body use. I've mostly used this for my face and neck. It has left my skin super smooth and soft.
2) Facial Wash
This wash cleanses gently and thoroughly, leaving skin glowing and fresh. The foundation of any healthy skin care routine that is good for most skin types, especially normal and oily skin types. I love using this, especially after using the all purpose scrub.
3) Aloe Vera Mist
Refresh your skin with the healthy moisture it craves. Use after cleansing and before mosituring to maximize your moisturizer's effectiveness. Excellent for setting makeup and keeping it fresh longer.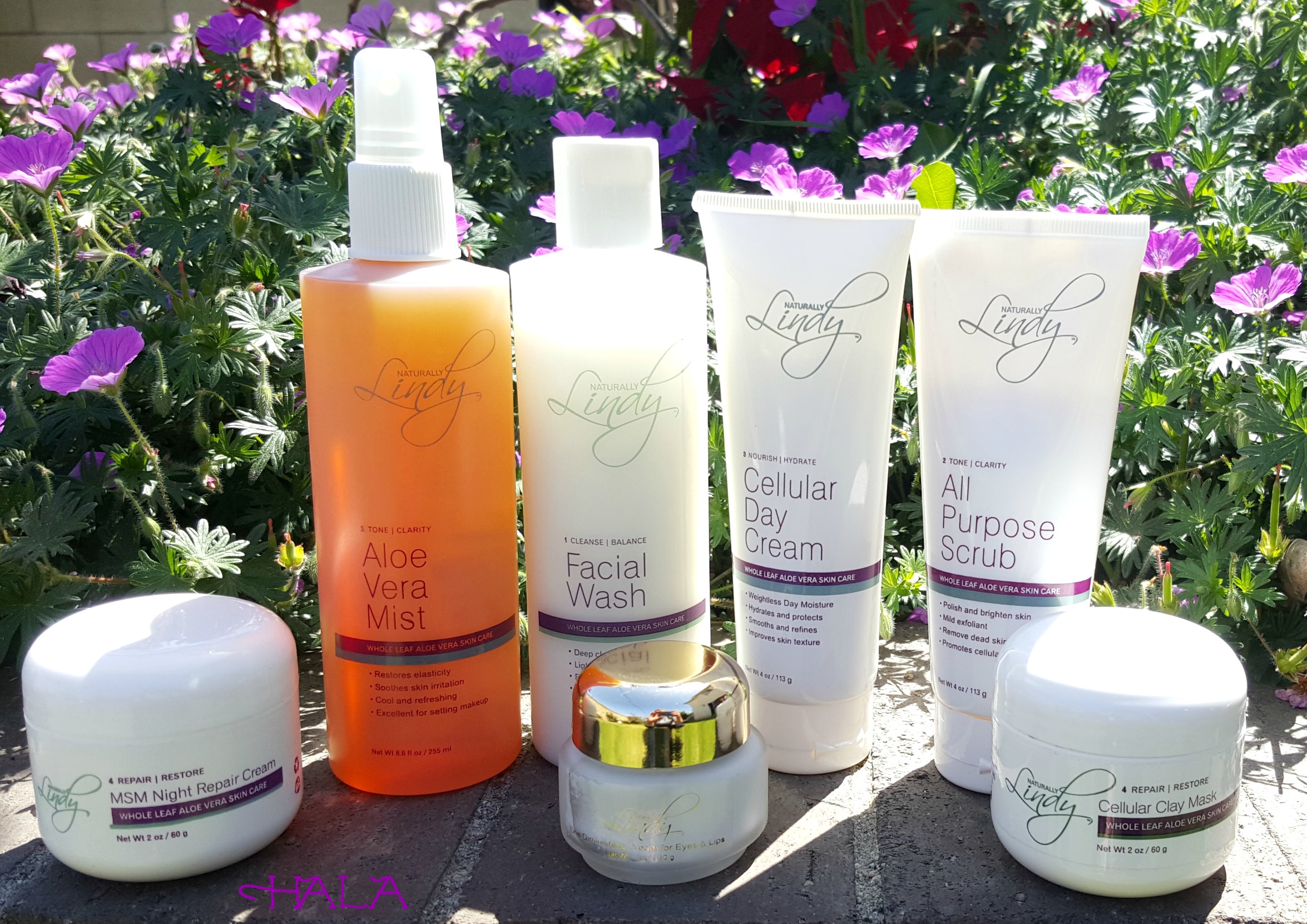 4) Cellular Day Cream
Makes for the perfect light-weight moisturizer for all types of skin. Very hydrating and nourishing for your skin without clogging up pores. Regular use helps to promote healthy skin texture and minimizes the effects of aging. Use after cleansing and under makeup or by itself, which is what I usually do since I'm not a huge makeup person.
5) MSM Night Repair Cream
Saturate your skin with some anti-aging and anti-oxidant nutrients while you sleep! Expect dramatic results with this one. Formulated to minimize pores and fine lines and to counter the effects of the environment and aging.
6) Cellular Day Mask
This mask draws impurities from deep within pores while helping to heal belmishes and preventing outbreaks. Great for emergency blemish spot-treatments, regular use can help calm oily skin, heal and prevent outbreaks.
7) Line Diminishing Cream
Deeply penetrating and restorative, this is great for delicate areas around the eyes, lips, and neck to diminish the appearance of fine lines.
Now's your chance to enter for a chance to win an amazing *facial* with Lindy from Naturally Lindy for either yourself or it could also make an awesome Mother's Day gift for a very special mom, grandma, aunt, sister, or friend. 😉 *Note* This is for a facial, not for the products shown above. Ends Friday, May 6th at 12AM PST. Good-Luck! Enter by clicking on the Rafflecopter link below for ways to enter.
*Open to US Residents Only, 18 years old and up. No purchase necessary to enter. All readers have an equal chance to win, however, you must enter to win and be in the LA area in the near future to receive the facial as transportation is not included. A winner will be randomly selected via RaffleCopter and notified via email. No cash value. Winner will have 48 hours to claim their prize or a new winner will be selected the same way. Several different ways to earn entries (some can be done daily). Facial will be fulfilled by Lindy Naturally. Not liable for unclaimed prizes or fulfillment. Give away ends 5/6/16 at 12AM PST. Good luck! :)*