Lucille's Smokehouse BBQ Now Open in Santa Ana
By Erin
*I was invited to come and try the new Lucille's. All thoughts and opinions remain my own*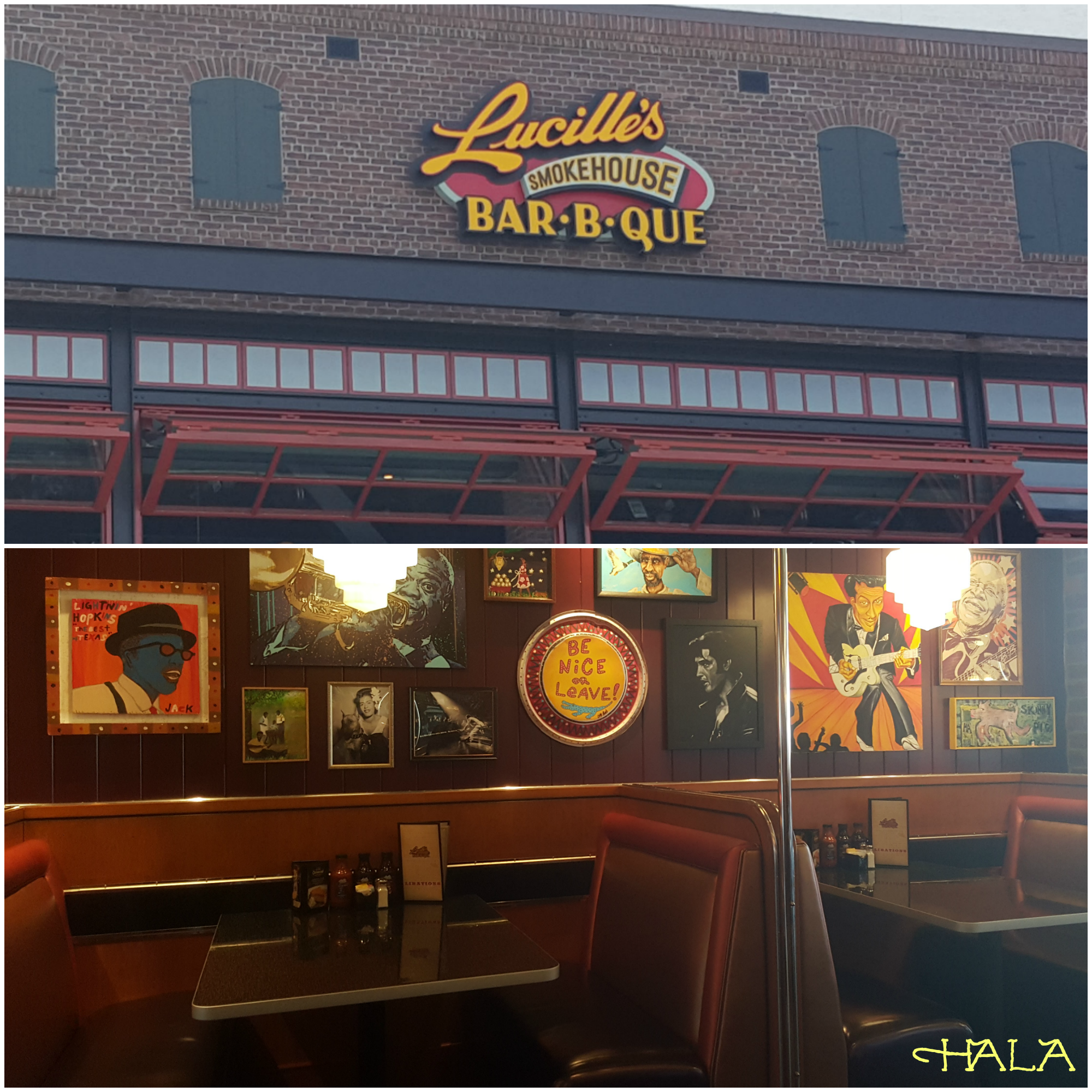 A few weeks ago I went with a few good friends to go try the NEW Lucille's Smokehouse Barbeque in Santa Ana. This brand new location is in a prime spot at the Santa Ana Main Place Mall. Lucille's offers delicious home-style smoked and barbeque dishes to satisfy the hungriest of appetites. A beautifully decorated location with lots of color, large comfy bar stools and lots of booth seating all throughout. The tables are larger than you will usually find which is great for larger parties (or if you're like us, just to fit all the food we order). Large flat screen TV's can be seen throughout so you can catch all the latest sporting events her while enjoying some great food and drinks. The atmosphere is very warm and welcoming, and the staff will make you feel like you're right at home.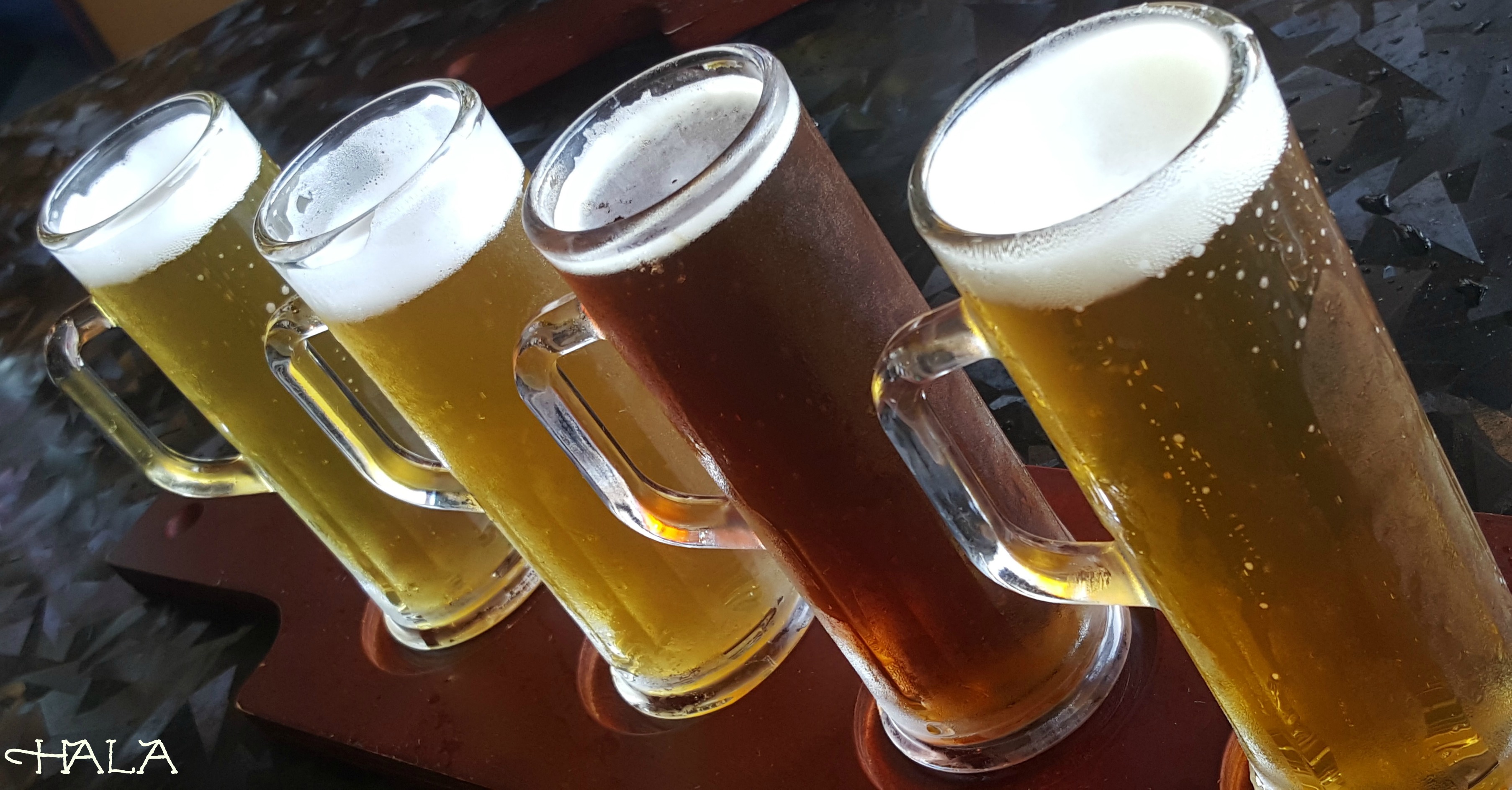 We were here on a Sunday afternoon, so we all started off with some drinks. A couple of my friends chose the Beer Flight. Choose between the Hop Lover's Beer Flight featuring 4 Pale & IPA brews or try the BBQ Beer Flight which features 4 select ales & lagers that pair beautifully with the hickory smoked BBQ. They drank it all up, so I think to it's safe to say it's very enjoyable!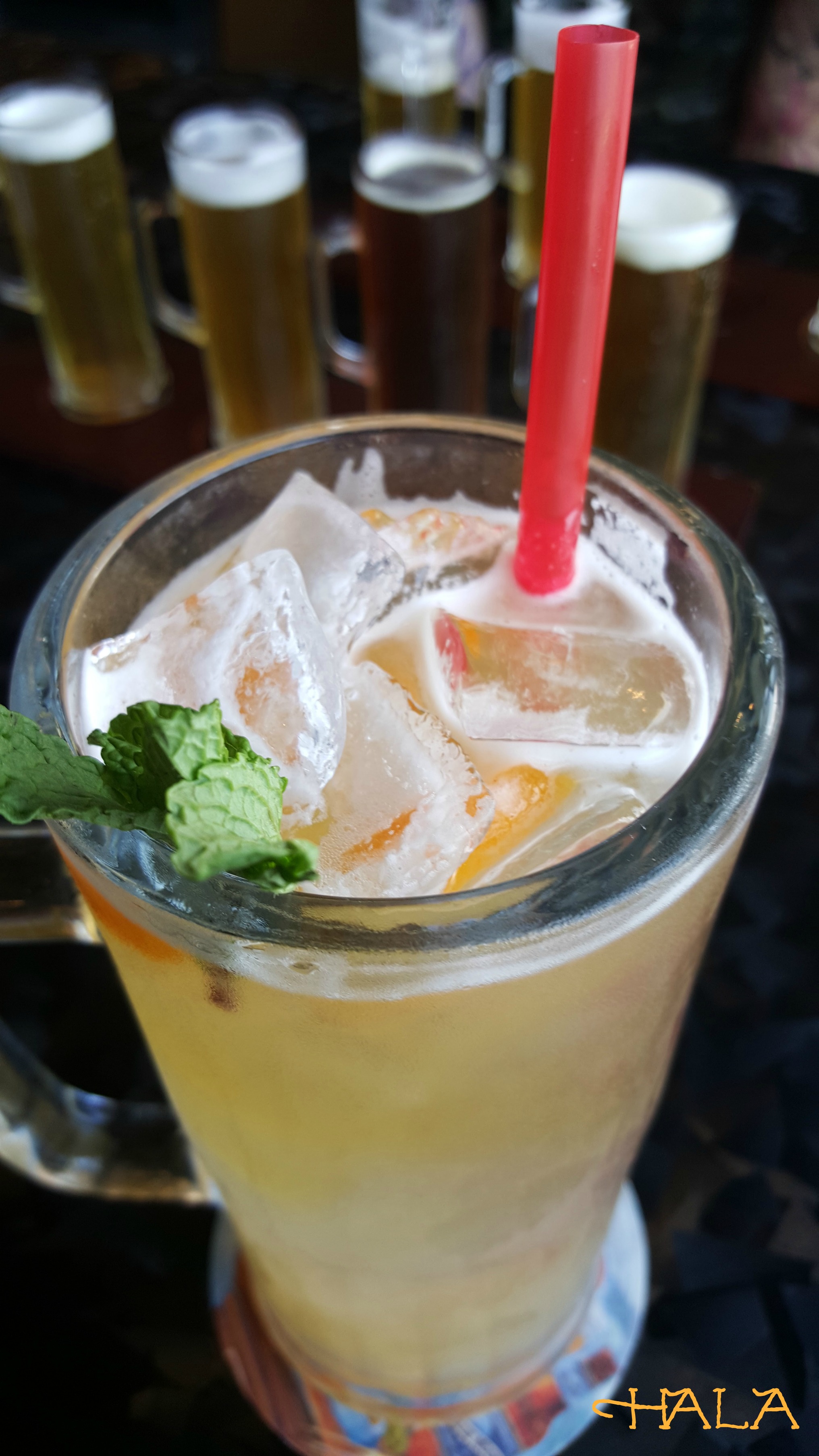 I chose to have the Sweet Georgia Peach, which consists of Absolut Peach Vodka, Peach Schnapps and Peach Lemonade. Served in a 22 oz mug and topped with white ale. This was a very refreshing choice, and very yummy.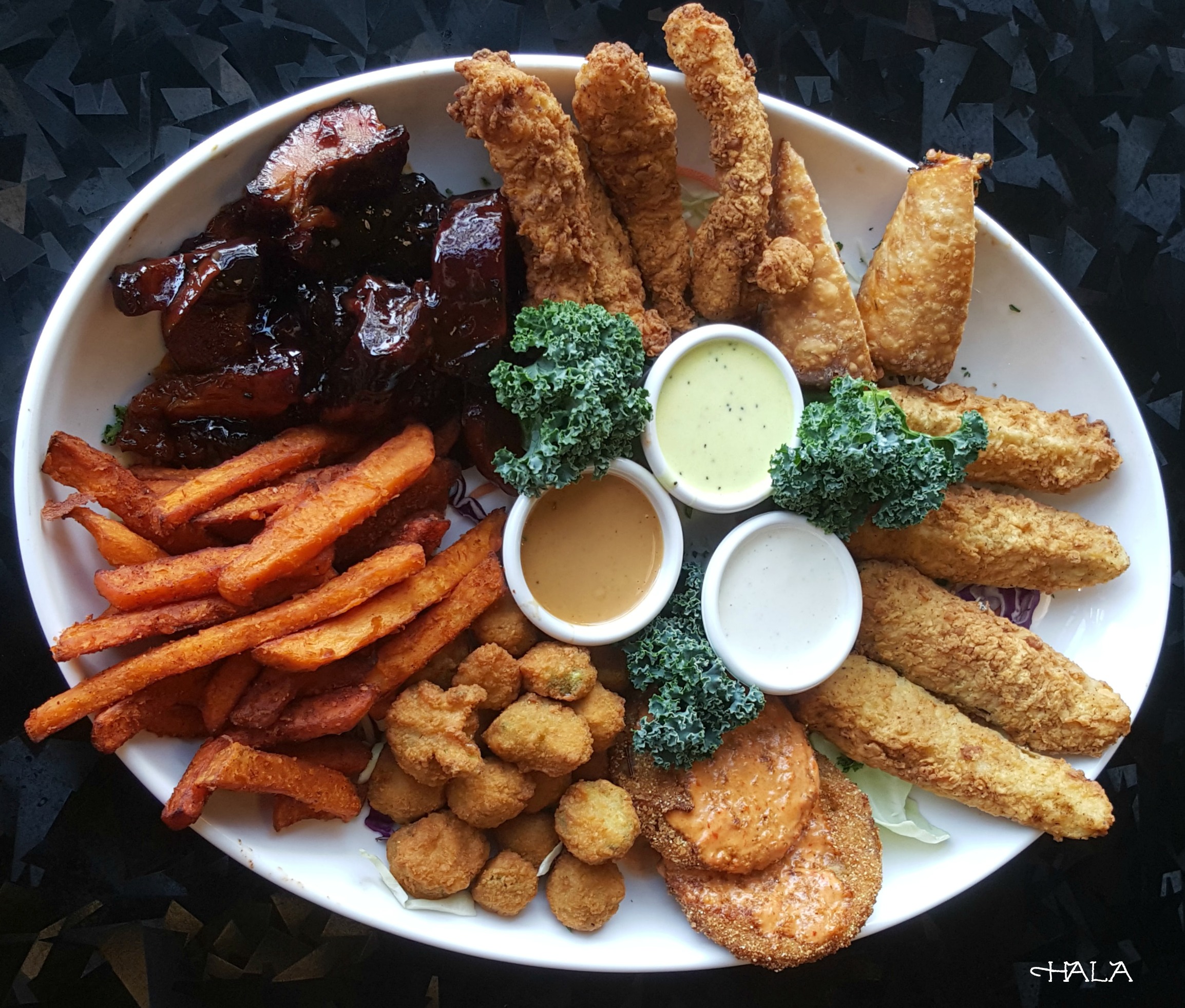 We needed something to go with our drinks and we could not decide what we should try first so we just went and got a little of everything with this one! The Lucille's Appetizer Platter is perfect for folks like us who can't decide! A huge platter of their most popular items: Pork rib tips, fried dill pickles, sweet potato fries, fried green tomatoes, Dixie egg rolls, fried okra, chicken strips and spicy hot links. This was the perfect choice for us. We got to try a little of everything and it was amazing! I loved the fried okra!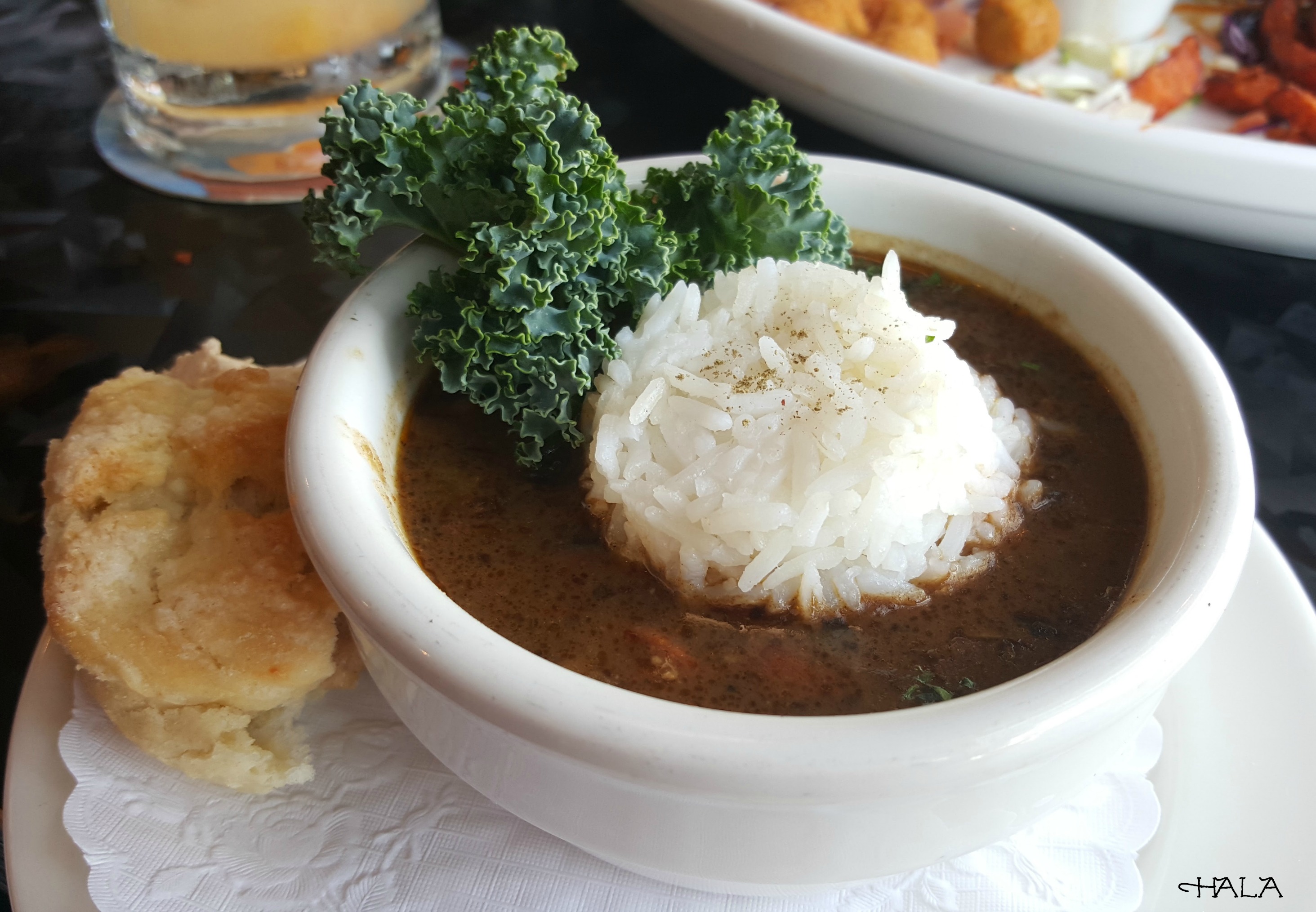 Next, we tried a little bit of the New Orleans Gumbo. It was pretty good and it's very filling!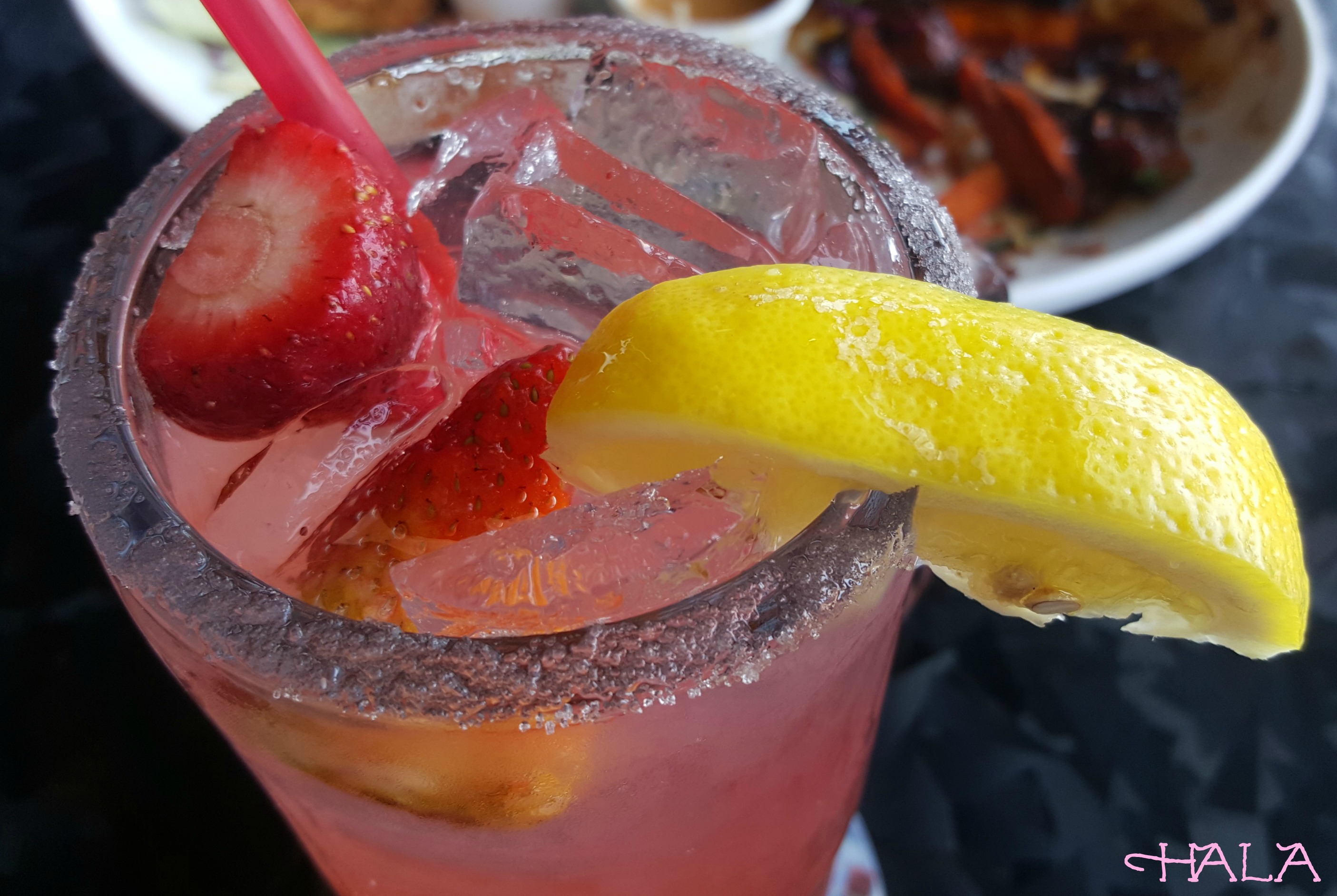 Before we got our meals, I ordered one more drink. The Back Porch Strawberry Lemonade: Skyy Infusions Wild Strawberry Vodka, Hiram Walker Triple Sec, Lucille's Fresh Strawberry Lemonade and a splash of soda. Served over ice in a 22 oz. mug.  This is a perfect Sunday afternoon drink to sip and savor.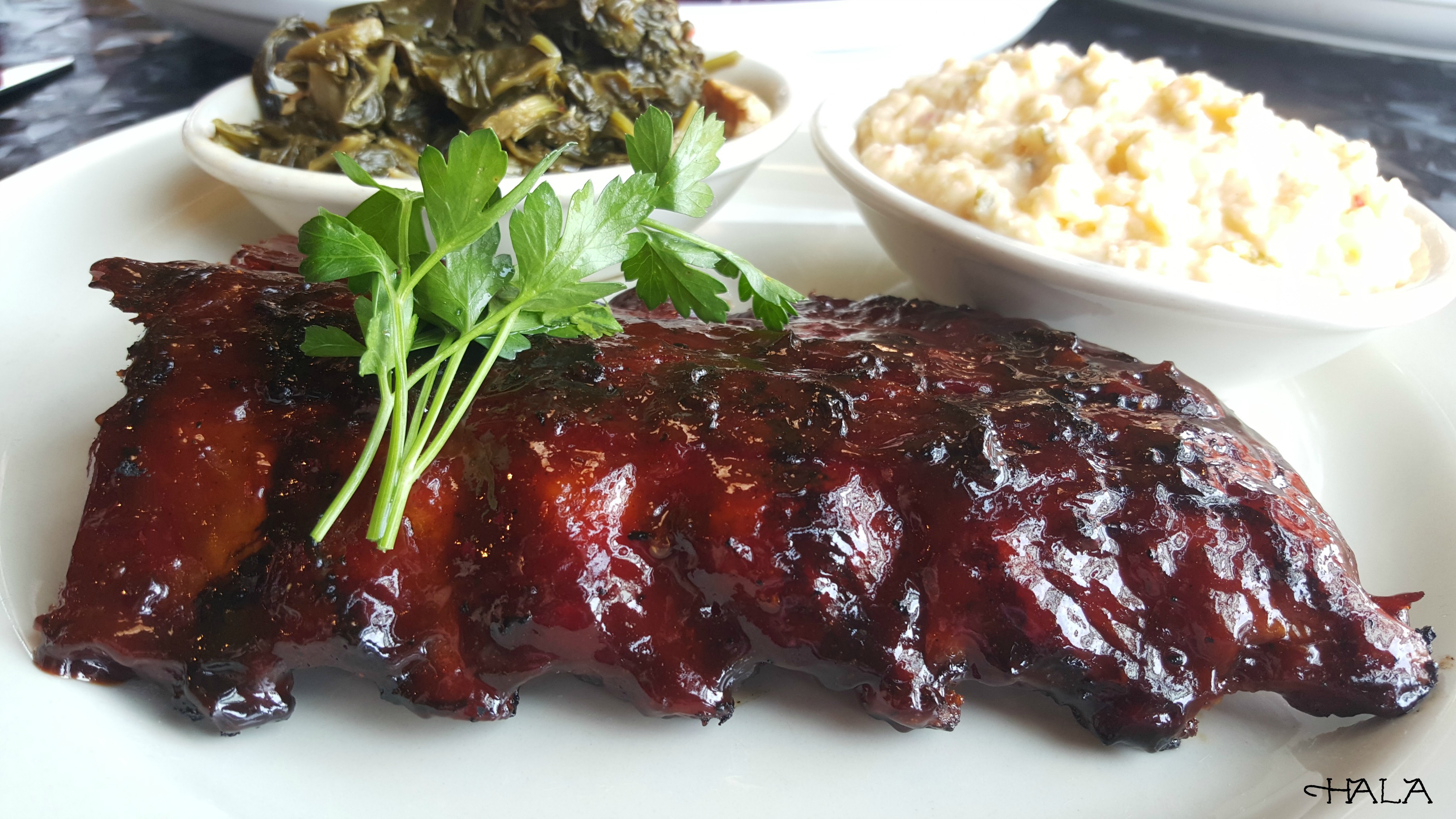 If this doesn't make your mouth water, I don't know what will! A 1/2 rack of Baby Back Ribs: The tenderest, meatiest little pork ribs, slow-cooked with sweet hickory smoke, then grilled and basted with a special BBQ sauce, with Creamy Cheese Grits and Southern Braised Greens. Can you say YUM??? 🙂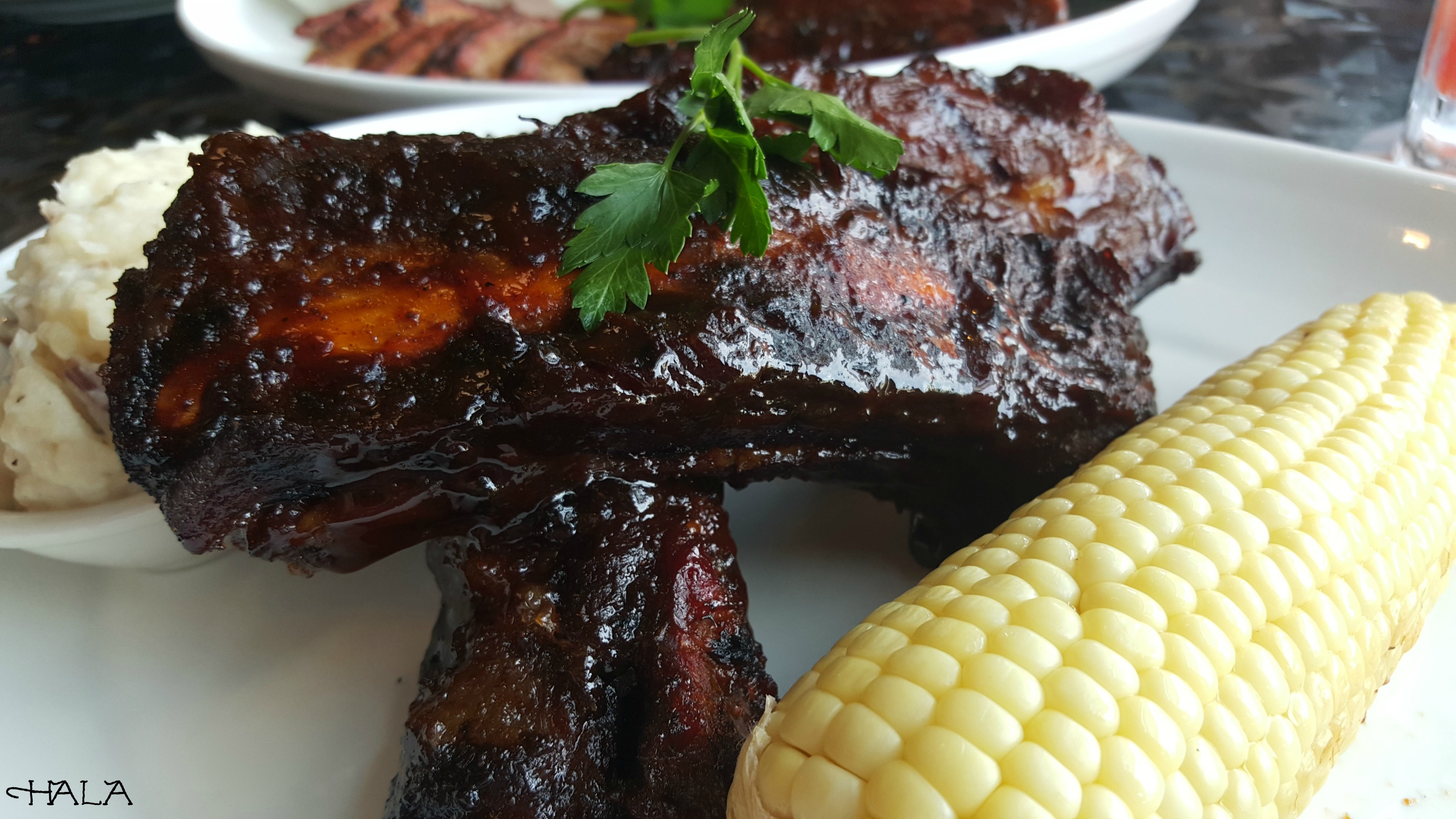 Another delicious offer chosen by our party were the BBQ Beef Ribs: Tender, big and meaty beef ribs, spice-rubbed, slowly smoked, then glazed with their BBQ sauce.  
Front Porch: Chicken, Ribs, & Sausage: Smoked half chicken and two signature sausages served with your choice of baby back, St. Louis or beef ribs.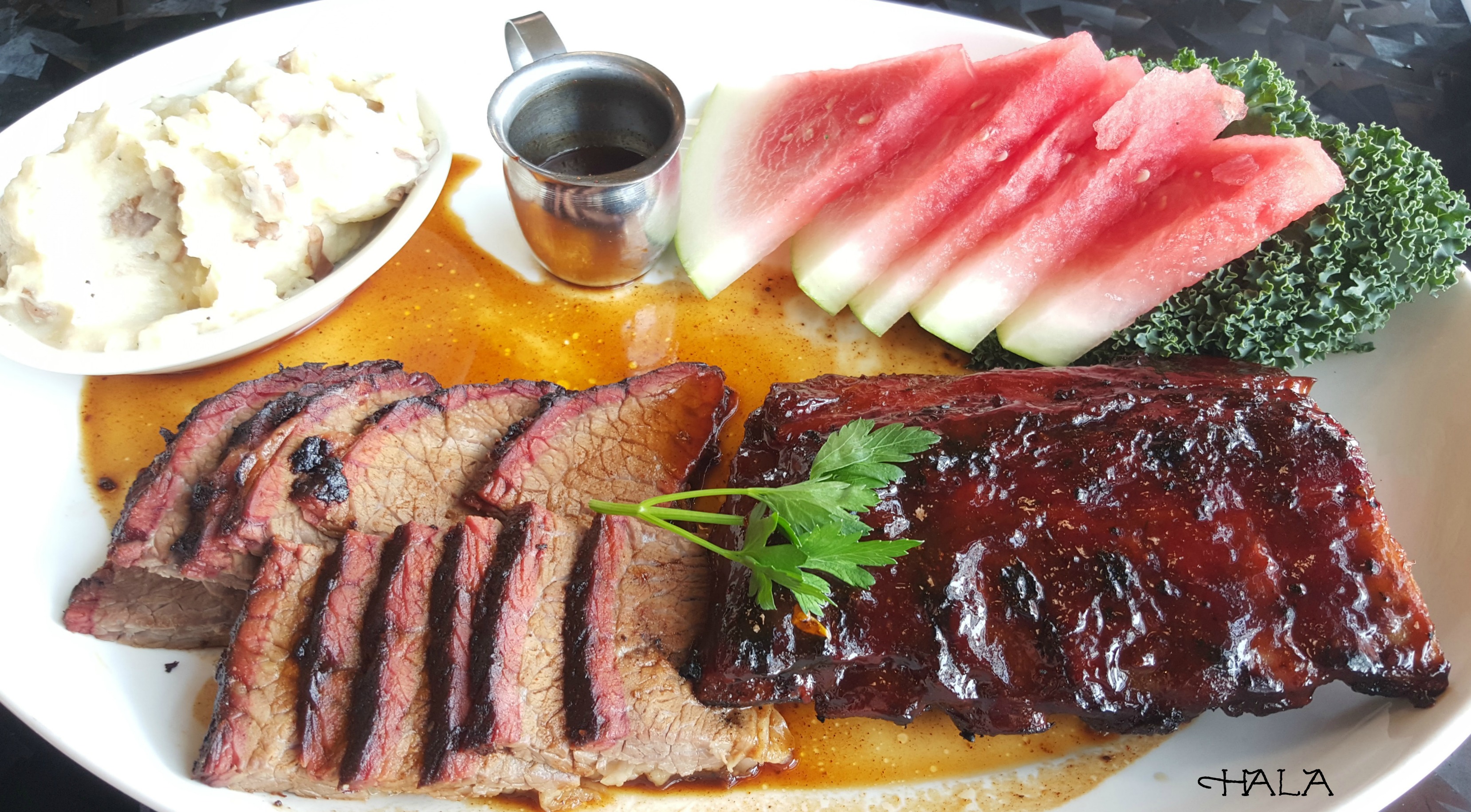 This one is my personal favorite. The BBQ Two Meat Combo Platter: Your choice of any two meats: BBQ tri tip, BBQ half chicken, baby back ribs, St. Louis ribs, beef ribs, spicy hot link, pulled pork, rib tips or brisket burnt ends. I chose my two favorites, the baby back ribs and the brisket!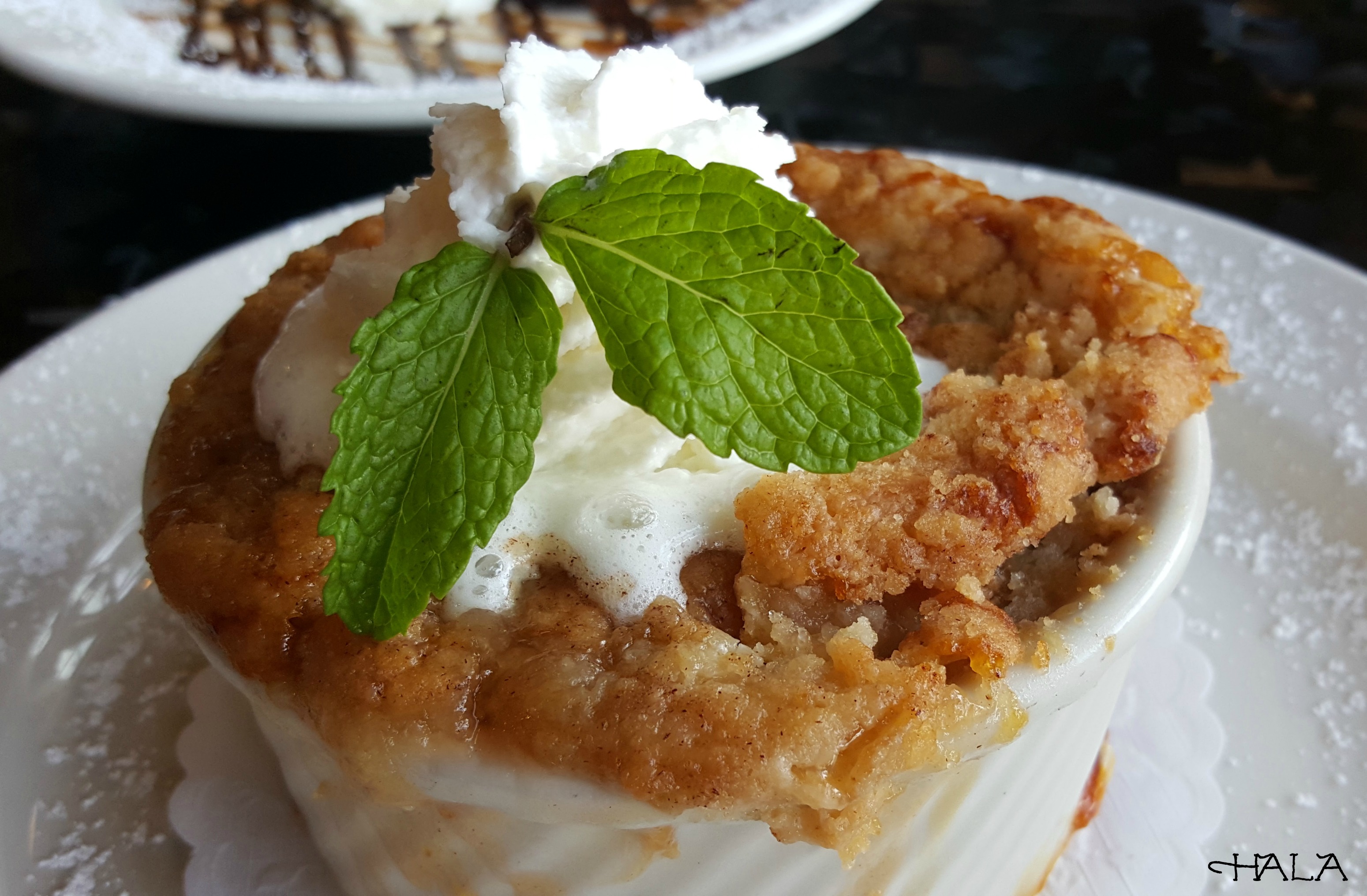 Now, no matter how full you are, you HAVE to have dessert at Lucille's! So we shared a couple of them. This is Lucille's Perfect Peach Cobbler: A delicious serving of baked sweet seasonal peach with a crumb biscuit topping. Yum!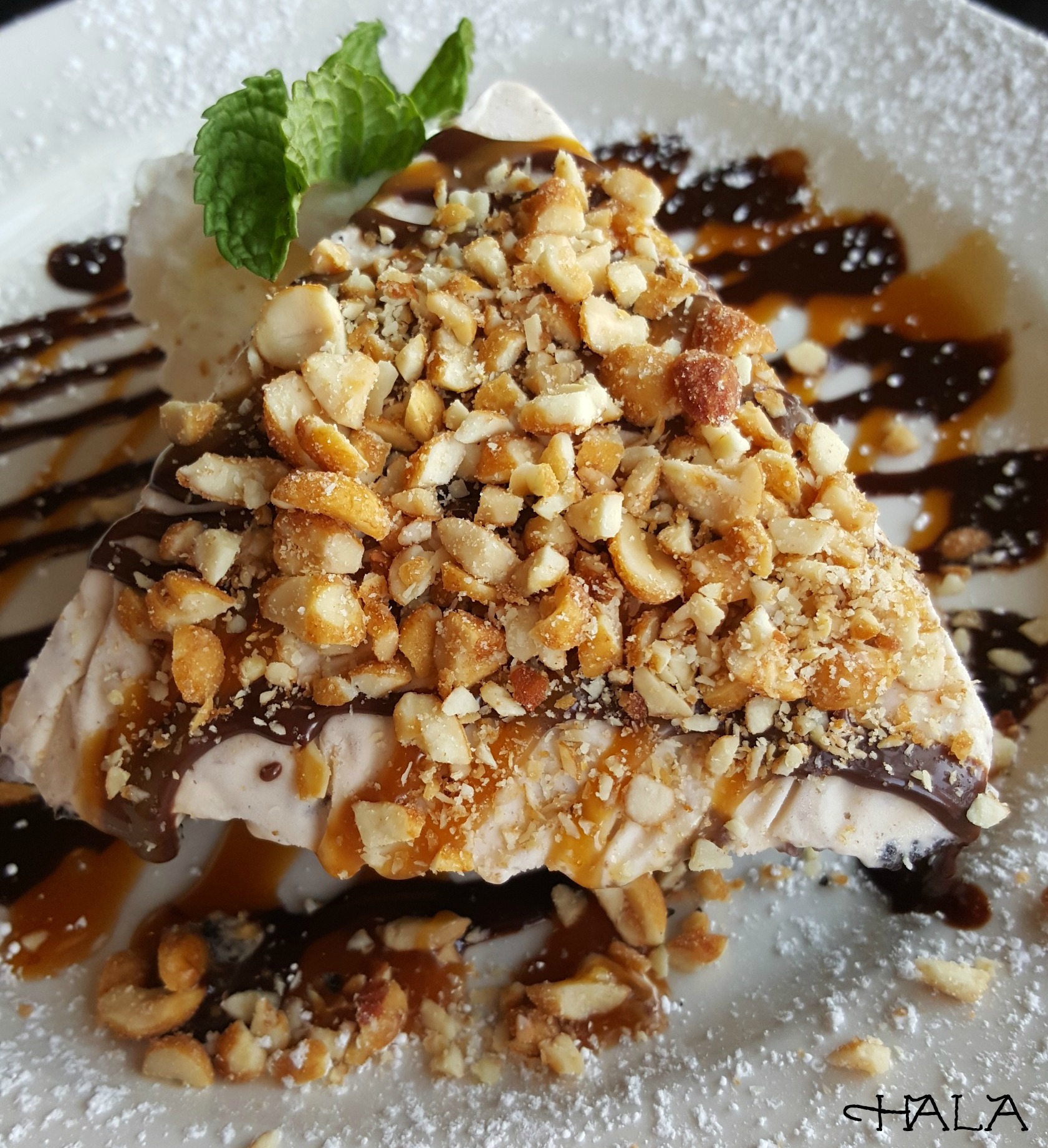 THIS one was my favorite, you must try this one if you like Snickers bars! Or even if you don't, you may become a fan of them after trying this one! 😉 The Snickers Ice Cream Pie: Chopped Snickers bars mixed with vanilla bean ice cream in a crisp, chocolate cookie crust. Served with homemade caramel and chocolate sauces. Made in their own kitchen, Lucille's hand mixes the ice cream and chunks of snickers into a pie with an Oreo cookie crust. They solidify it in the freezer for a few hours and it comes out like this! So pretty, and tasty too! 🙂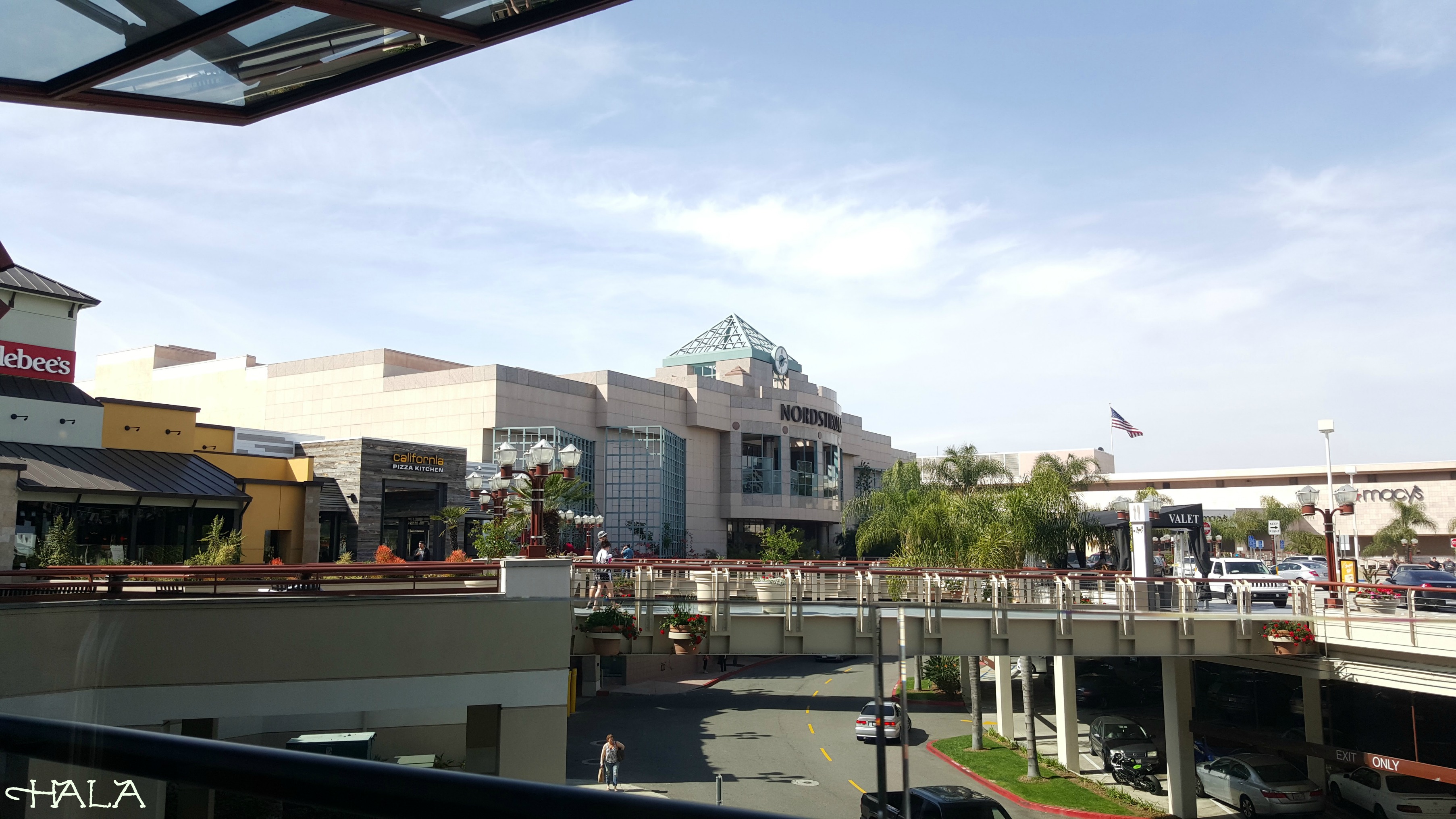 This is the view from where we were sitting. We were sitting indoors, yet it felt like we were out on a patio with the large open windows. I loved it.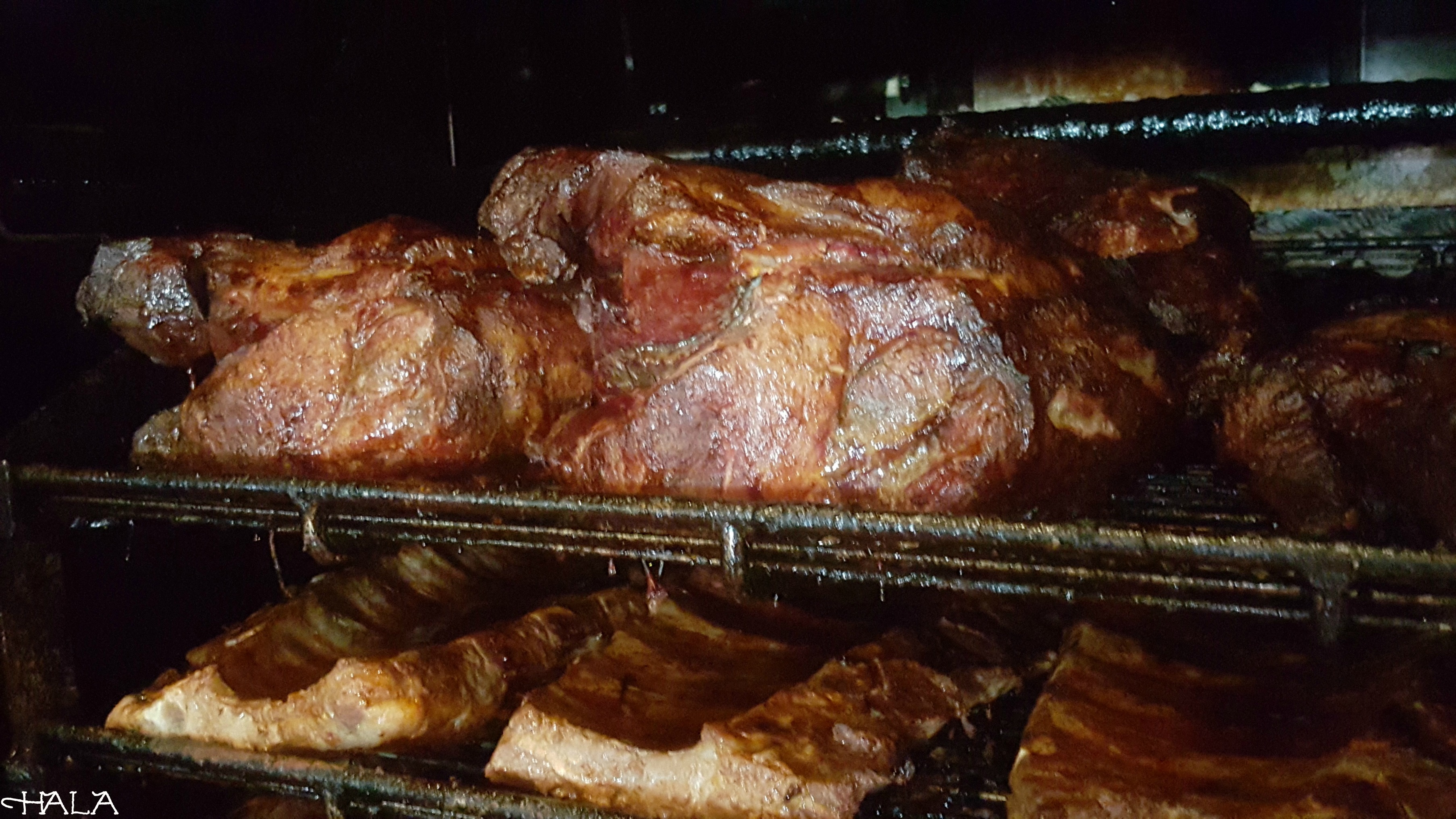 Before we left, we got to check out  the smoker with all that delicious meat cooking. Yum…
Plan your next meal at Lucille's Smokehouse Barbeque in Santa Ana – you will have the most delicious time!
2800 N. Main Street, Suite 216
Santa Ana, CA 92705
http://lucillesbbq.com
If you frequent Lucille's, you will want to check out this new spot and if you've never been before, then you are in for a real treat!! 🙂