Spring Has Sprung at Stacked!
By Erin
Spring has arrived at Stacked! Stacked has some new delicious spring inspired items featuring wild arugula and pesto! This is a great restaurant for families, friends, dates, whoever you feel like having a great meal with! If you've been following my foodie adventures for a while, you know this place pretty well by now and that you can find new and amazing creations here all the time. If you're new here, make sure to check out some of my other posts about Stacked and the other tasty options that you can find here at the bottom of this post. When Stacked asked if I'd like to come in to try the new items on the Spring Menu, I just had to come check it out.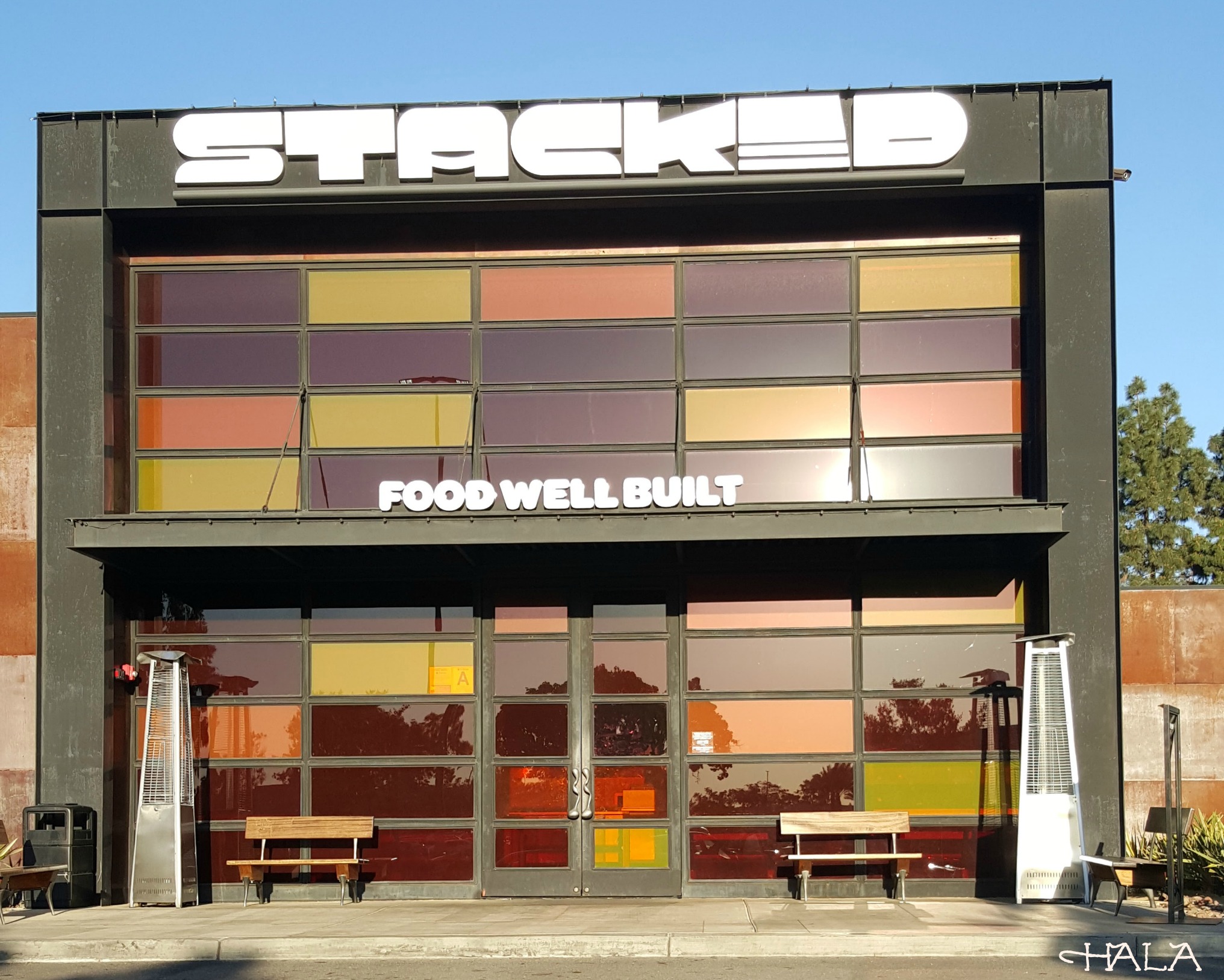 Stacked: Food Well Built in Cerritos.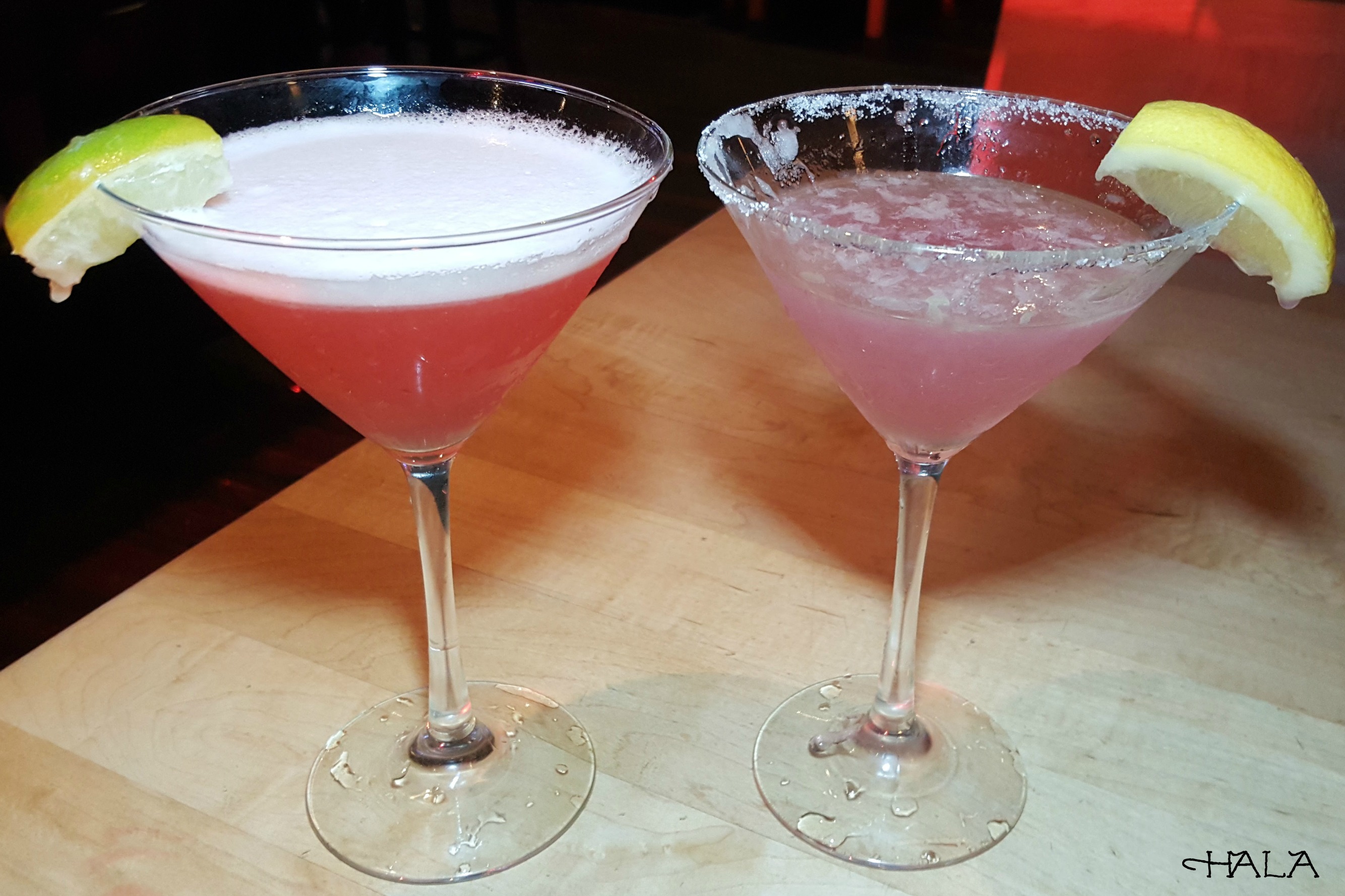 To start out our evening, we had some cocktails. Stacked has so many delicious choices to choose from, and we were starting off spring break, so my friend and I both opted for some refreshing martinis. I had the Peachy Martini shown on the left here; Malibu Pineapple Rum, Peach Schnapps, Cranberry Juice and Pineapple Juice. My friend had the Raspberry Lemon Drop shown on the right, Absolut Raspberri and Lemon Juice. We both ended up loving the Peachy Martini drink. It was like drinking liquid candy and I love peaches!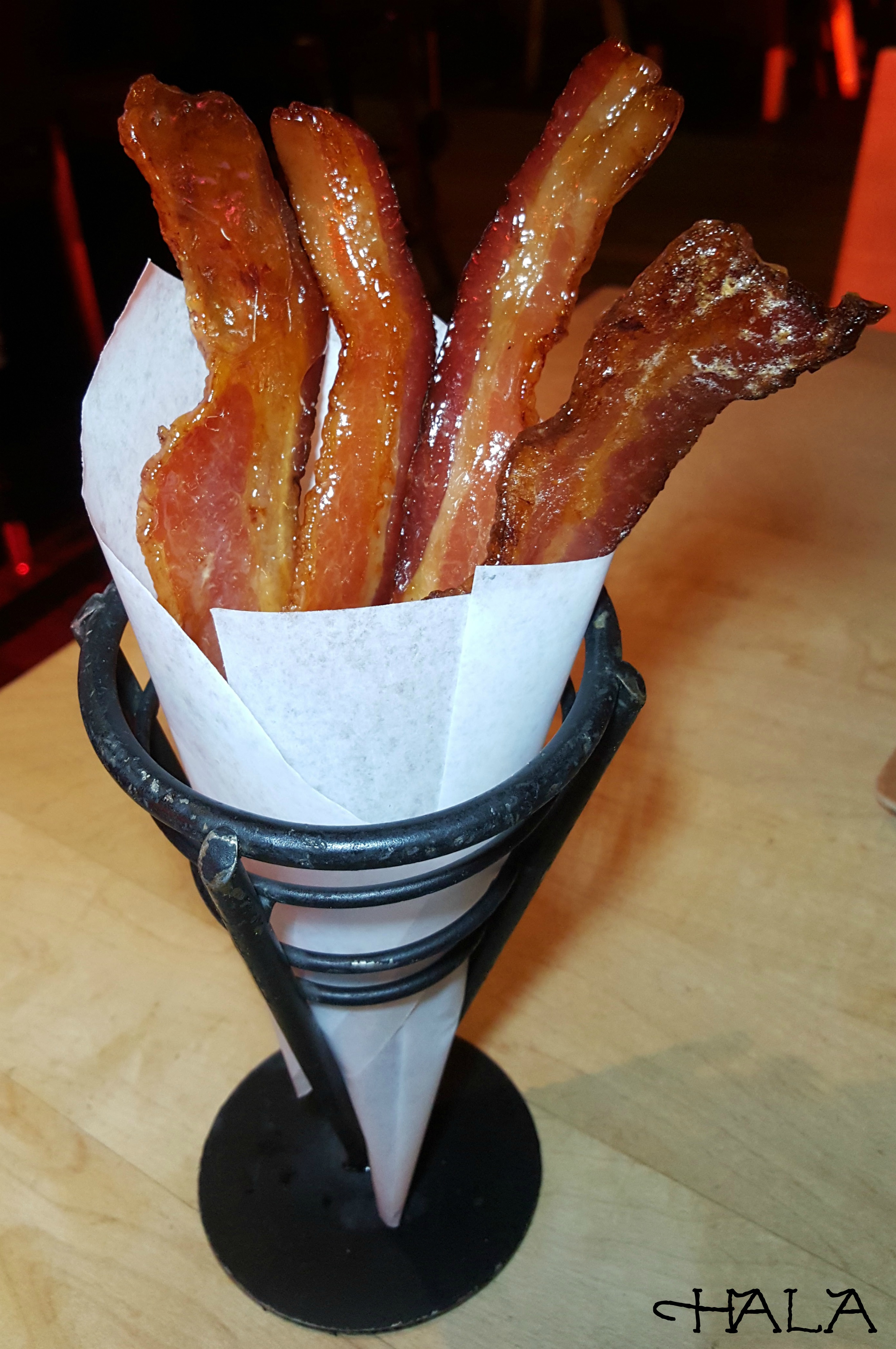 If you come to Stacked, then you have to order the candied bacon... it just wouldn't be the same without it!! 😉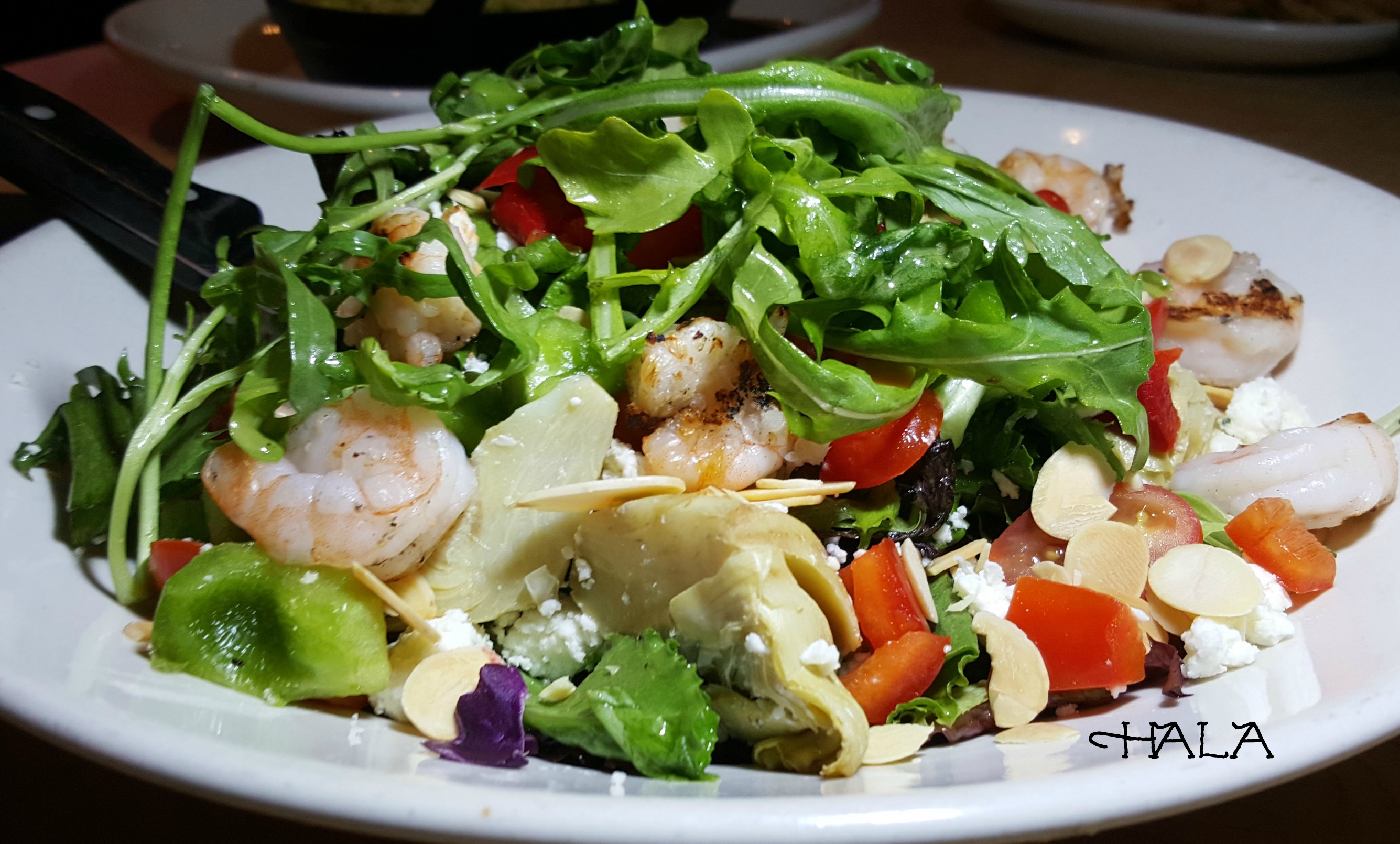 The Wild Arugula Mediterranean Salad: Wild Arugula and spring lettuce mix with artichoke hearts, green and red peppers, grape tomatoes, toasted almonds, and feta cheese. Tossed with a light champagne vinaigrette. We added shrimp to the salad, which made for a wonderful and delicious spring salad. I totally want to order this again.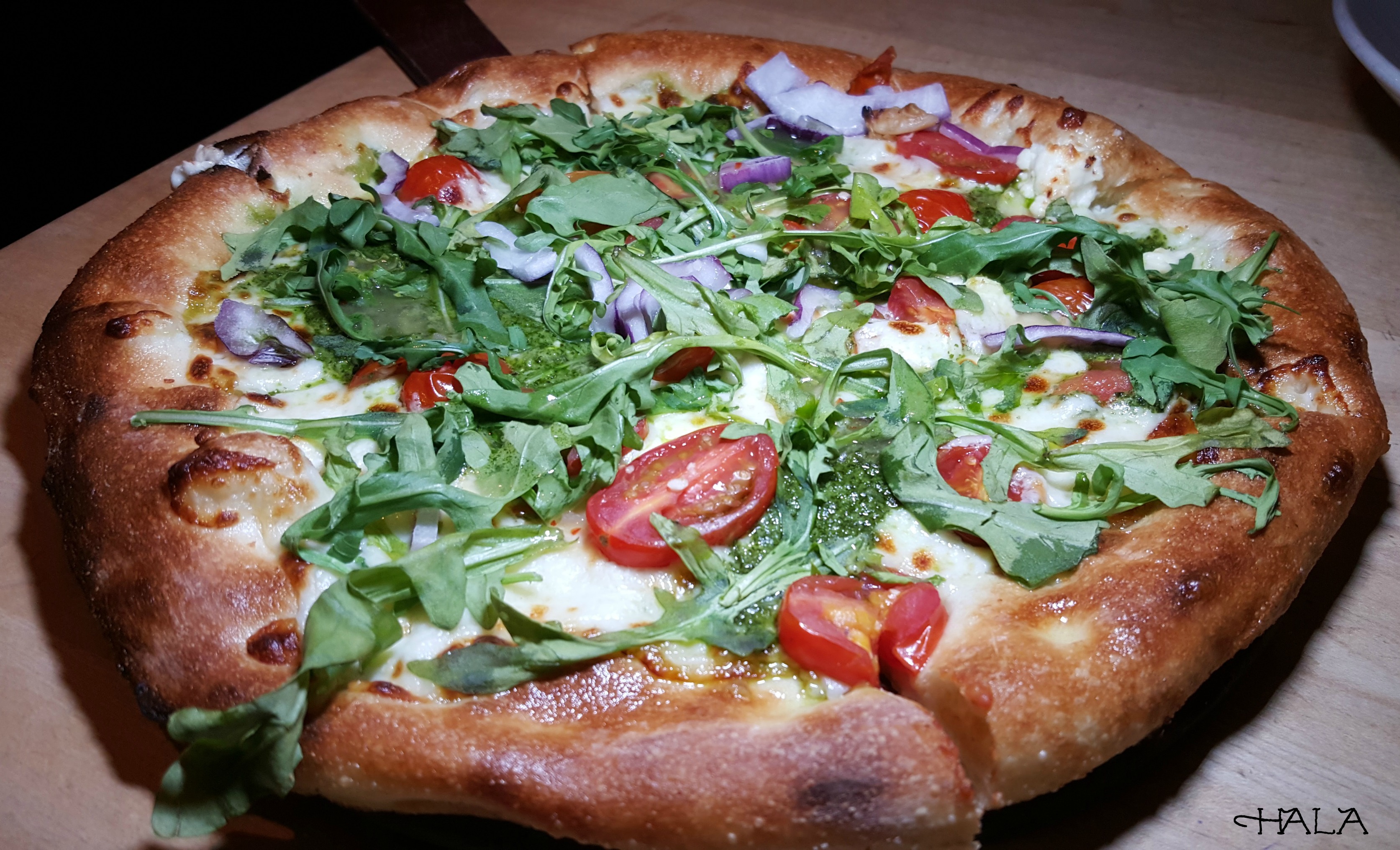 Next we tried the Basil Pesto and Wild Arugula Pizza: Basil pesto, grape tomatoes, red onion, wild arugula and Mozzarella cheese. This was a very tasty pizza, very light and probably a better option than loading up your pizza with all the different meat options. 😛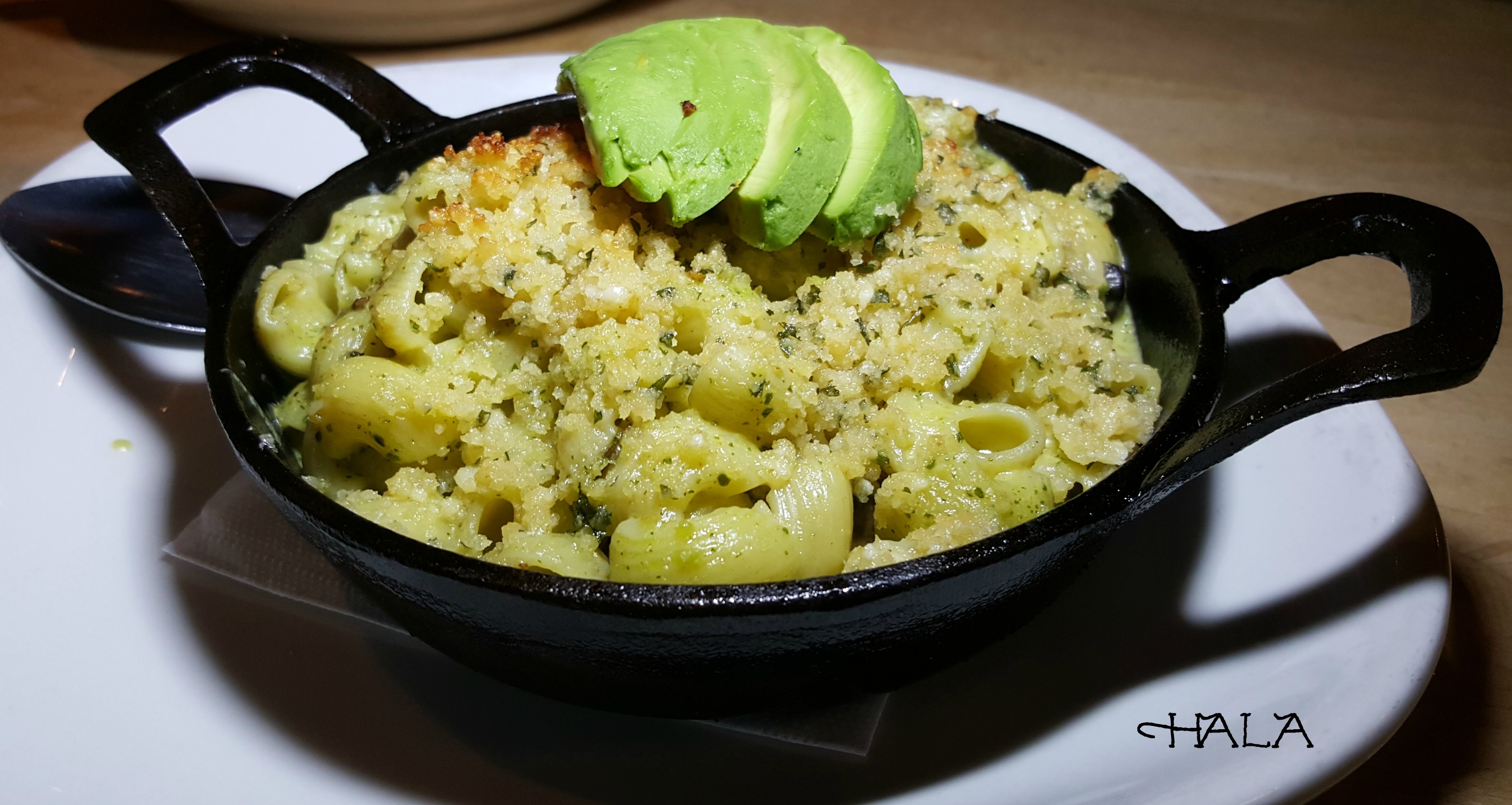 Now, if you're looking for something on the heavier side or a comfort type food, then you will have to try the Chicken Pesto Mac 'N' Cheese! Take your traditional Mac 'N' Cheese with the fresh, rich flavor of basil pesto, then add grilled chicken breast, fresh mushrooms, diced Roma tomatoes, and fresh garlic and you will get this delicious creation. Oh, and don't forget the avocado (if you wish). I love topping everything with avocado… so I added that to this one.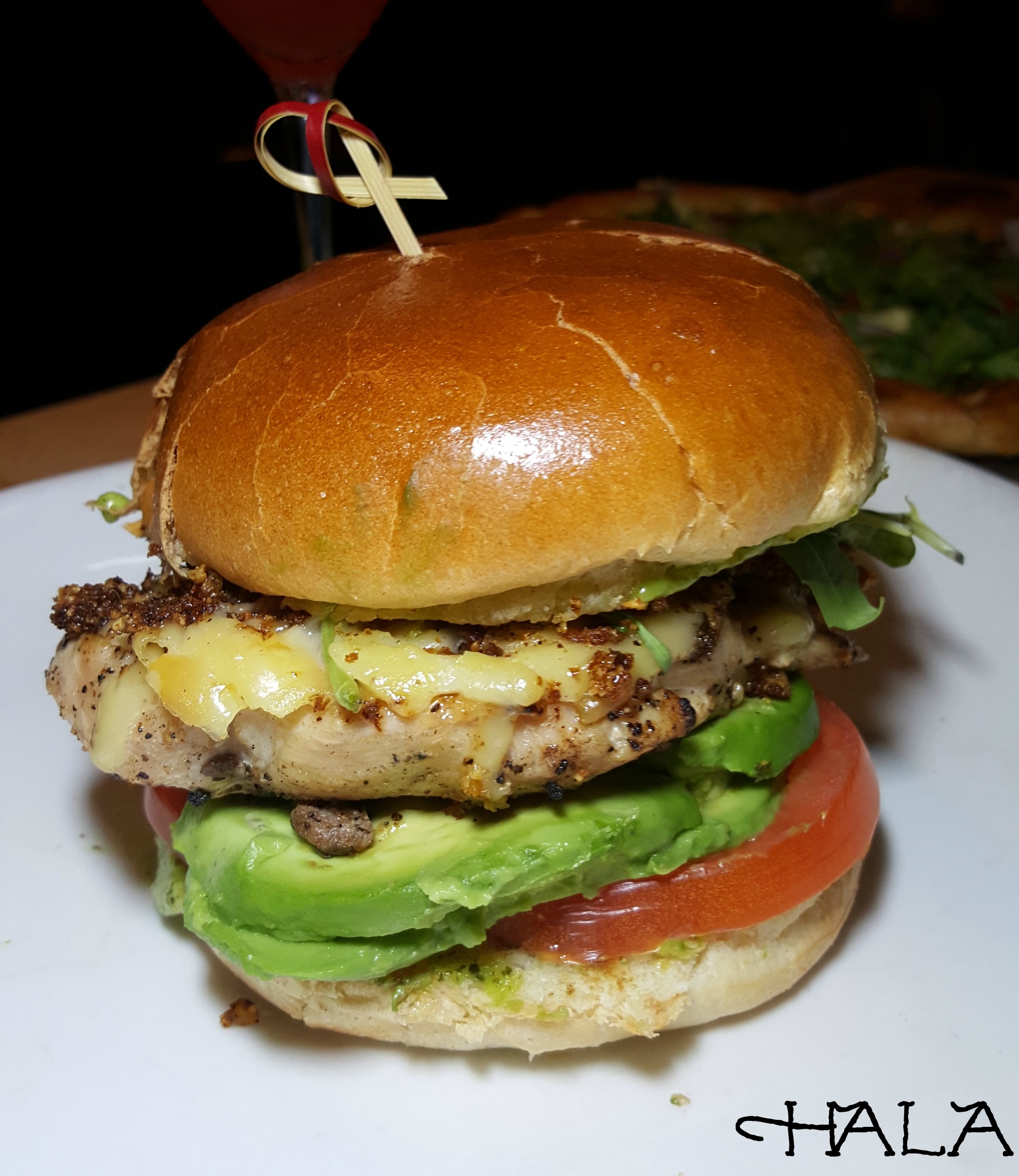 Another spring addition is the Pesto Chicken Sandwich. Chicken breast topped with gouda cheese, tomato, wild arugula and a Parmesan breadcrumb crisp on a brioche bun with basil pesto mayo. Oh, and avocado… I told you I like to add avocado on everything right? Everything just tastes better with it. 🙂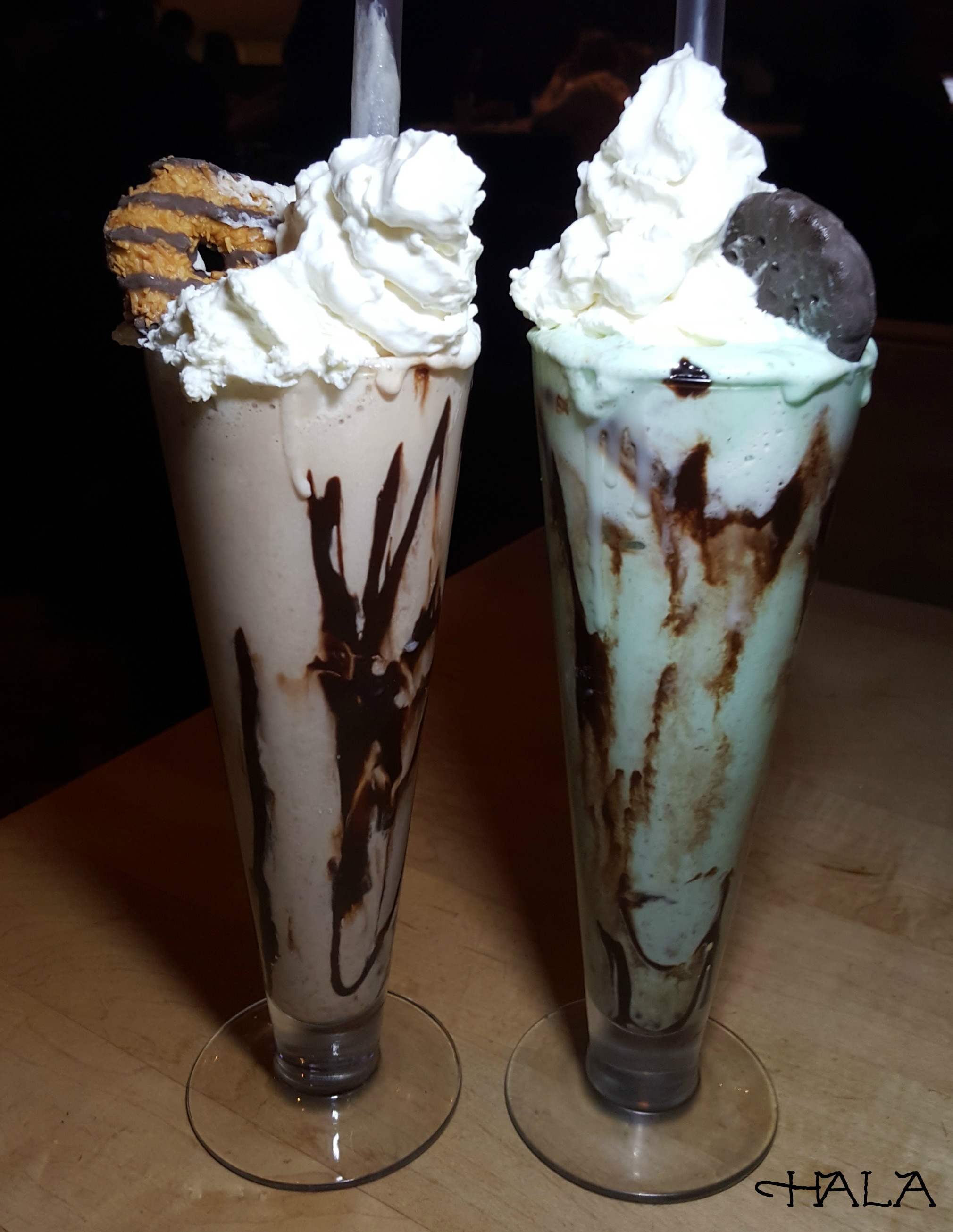 What's a good way to end your meal? With a Thin Mint Cookie Shake or a Caramel Delite Girl Scout Cookie Shake!  The Caramel Delite was a bit too sweet for me, but I absolutely LOVED the Thin Mint Shake! So hurry up before these tasty endings disappear!
What has been your favorite STACKED creation so far? Happy Spring!!