Knott's Welcomes Voyage to the Iron Reef
By Erin
*Disclosure: I attended the Media Preview of Voyage to the Iron Reef for purposes of this post. The opinions in this article are my own. *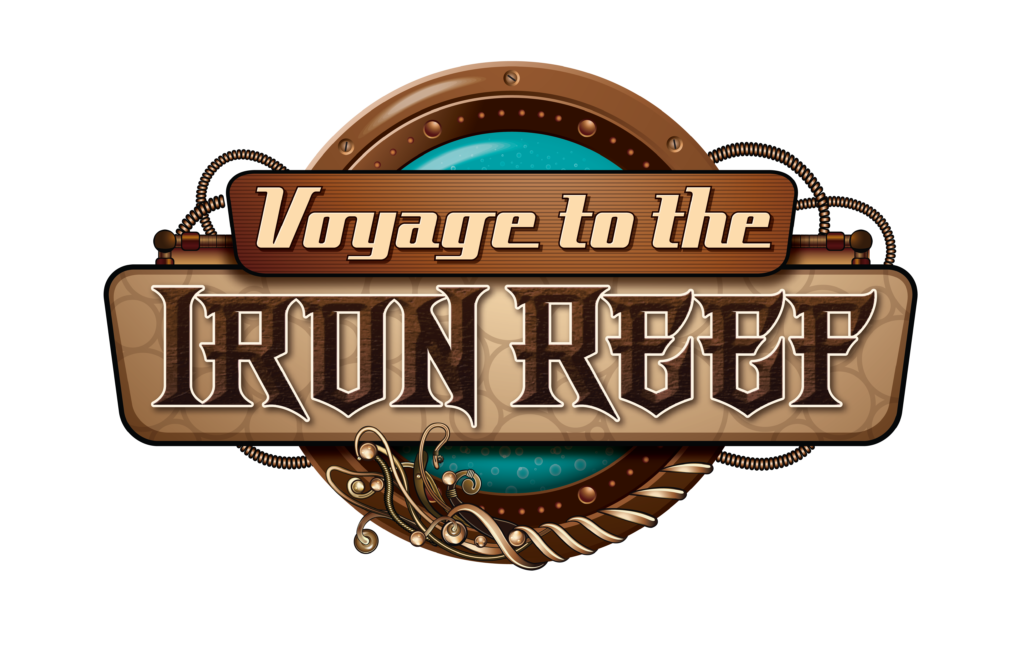 On May 15, 2015, Voyage to the Iron Reef™ surfaced and made its way to Knott's Berry Farm in beautiful Southern California. Voyage to the Iron Reef  is a spectacular new interactive 4-D ride that the entire family will enjoy. Guests will embark on a thrilling journey into the depths of the Boardwalk to fight the Kraken Queen and save the park from a watery doom on Voyage to the Iron Reef™.   Save Knott's in this cutting edge media-based battle as you journey through enchanting underwater forests, disorienting ocean current tunnels, and mysterious mechanical wreckage, high definition 3-D animation will surround you at every turn. It is sure to please riders of all ages, we went on it four times in a row and still wanted to go back for more!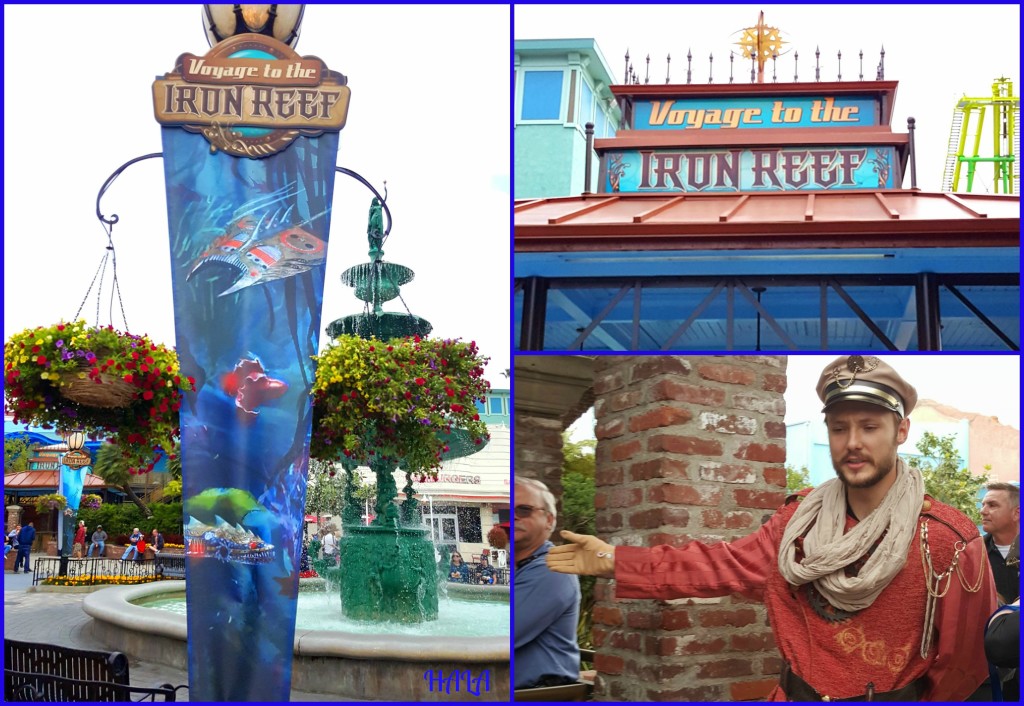 Come join in the fun with us!
The ride was christened with a fabulous opening ceremony, which you can watch below and will get you in the mood to want to come and kick some Kraken butt!
Do you have what it takes to become a brave deep-sea navigator? Climb aboard this submarine-inspired ride and find out! 😉 Vehicles embark on an adventure into the Iron Reef that combines the fun of a theme park ride with the interactivity of high-tech video games. We couldn't wait to get on and ride! We put on our glasses a little early we just couldn't wait… 😉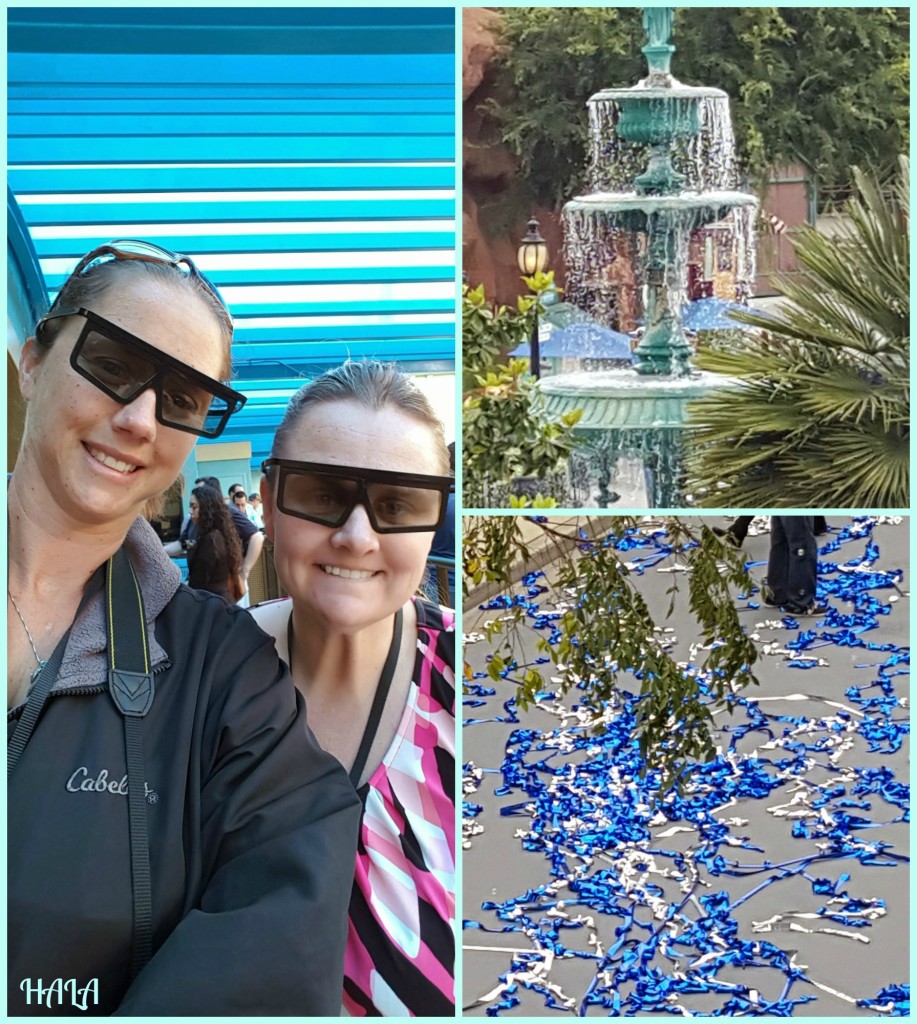 In line for the Iron to Reef to see if we can help save the park!
The submarines navigate 11 colossal scenes that are filled with menacing sea creatures and many hidden surprises that react to the accuracy of the freeze blasters controlled by each guest on board. Riders aim their freeze rays at ballooning mechanical puffer fish, iron clad octopus, and other exciting 3-D creatures as they compete against their friends and family to blast the most sea life and save Knott's from a watery doom. The number of creatures taken is digitally displayed in the undock area and players with the highest scores enter the Iron Reef's Hall of Fame. Every rider earns a score, which makes every trip to the Iron Reef a competitive, repeatable adventure.  The park is also opening a refreshed 8,186 sq. ft. arcade and a new retail shop called Nautilus, and will reopen the updated Laser Tag compound later this summer.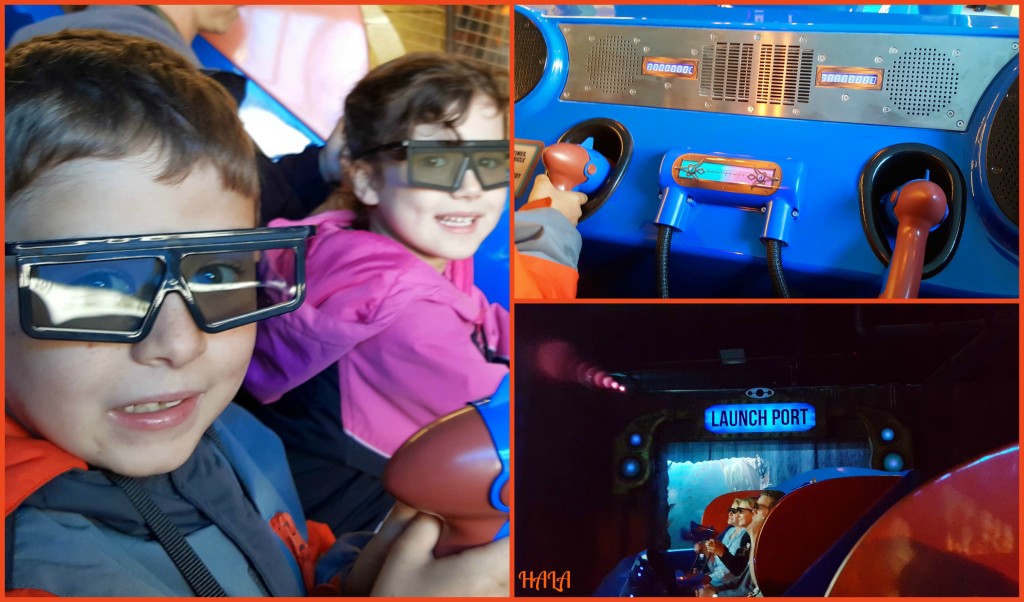 Getting our Freeze Rays ready to go! 
Voyage to the Iron Reef™ was a creative partnership between Knott's and Triotech, the Montreal-based multisensory interactive attraction company that recently won two top industry awards for their work on Wonder Mountain's Guardian at Canada's Wonderland.  More than 40 high-definition projectors on screens up to 69' long bring the steam punk-inspired world of the Iron Reef to life.  The creativity and ingenuity of Knott's entertainment and project development teams led to the development of seamless transitions from the media based screens to practical sets and scenes ensuring continuity of an immersive underwater world.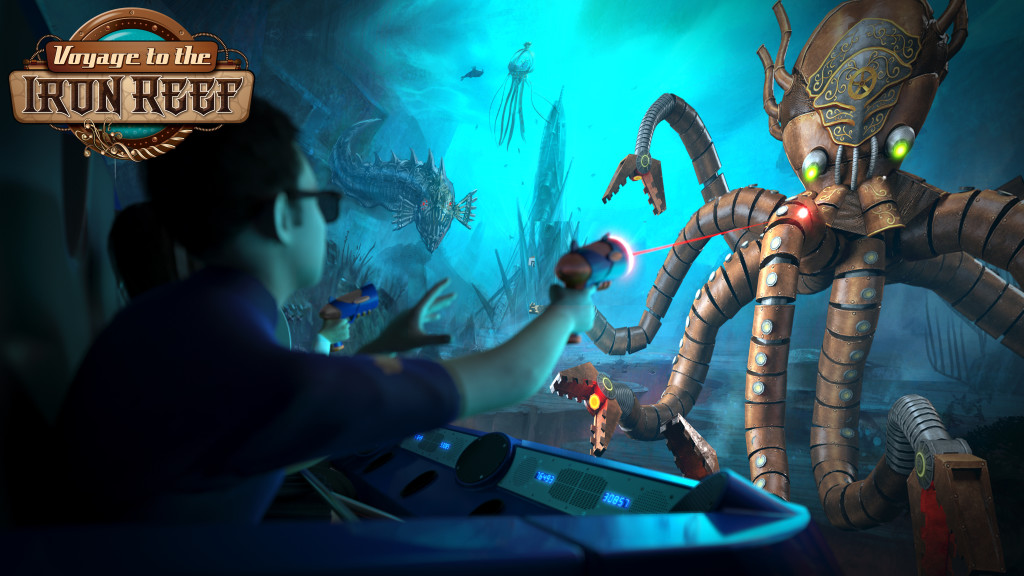 Finally making its long-awaited return, the all new Boardwalk Arcade, located directly beneath Voyage to the Iron Reef, recently re-opened with a fresh selection of popular video, redemption, and merchandise games.  Knott's recently introduced a reloadable game card system, replacing cash transactions at almost all of its games and arcades.  Kiosks located near most games and arcades make a trip to the new Boardwalk Arcade more convenient than ever.  Later this summer, the laser tag compound inside Boardwalk Arcade will return with all-new twists, turns and new architectural features inspired by Voyage to the Iron Reef.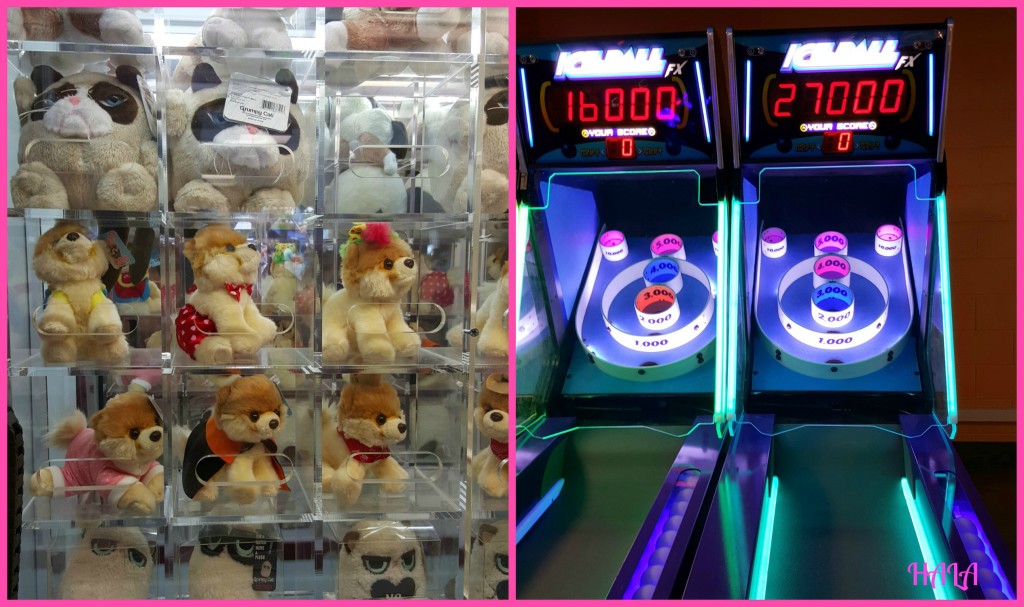 Lots of fun and games at the new Boardwalk Arcade!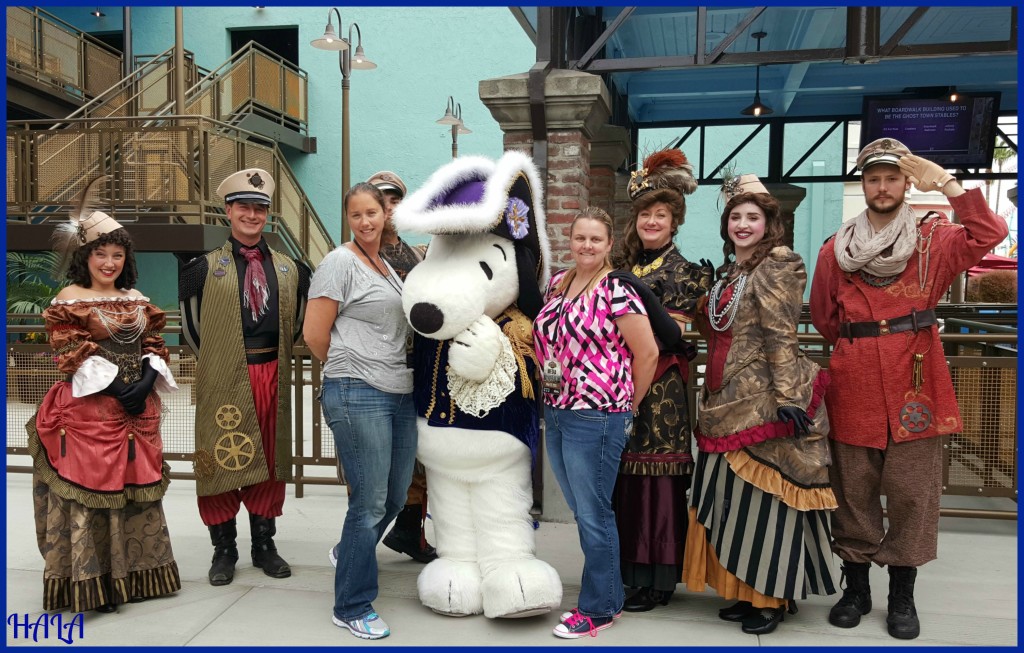 Other Fun Facts and Info about the new ride at Knott's!
The Iron Reef
By The Numbers:
Track Length: 600 Ft (183.2 M)
Approx. Ride Area: 18,040 Sq. Ft.
Ride Duration: 4 minutes
Number of Trains: 8 trains
Number of Carts per Train: 2 carts per train
Number of Riders per Cart: 4 riders per cart
Number of Riders per Train: 8 riders per train
Riders Per Hour: 800
Number of Screens: 11 screens total; 10 interactive screens
Number of Projectors: 44 high-definition projectors
Size of Longest Screen: 69 x 13 sq. ft.
Total Pixels: 2.3 million
Height Requirement: Riders must be 46 inches tall to ride or accompanied by a supervising companion.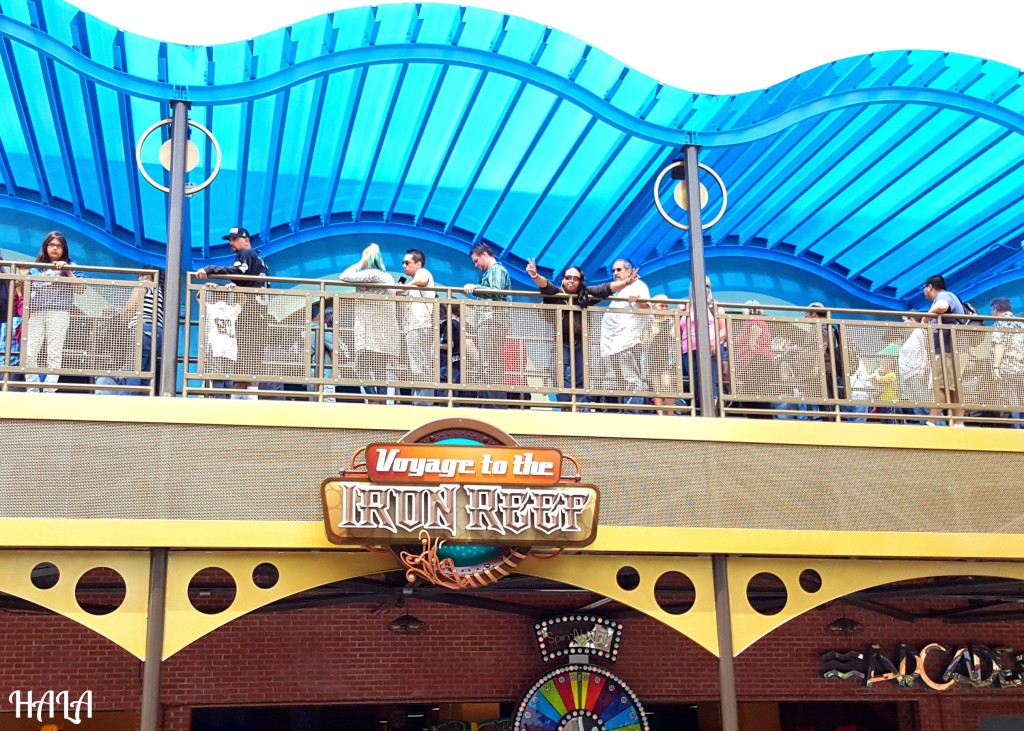 Fun Facts:
*The network cabling is 85 times the length of the Hollywood Sign!
*There are 44 high definition projectors that bring the Iron Reef to life.
*Blast hidden medallions throughout the ride to score higher points.
*Easter eggs of various iconic treasures from Knott's past are hidden throughout the ride and interact with the blast of a freeze ray (Hint: Look for the famous Roaring 20s sign!)
*Look for the hidden Snoopy in the all new ride dock mural!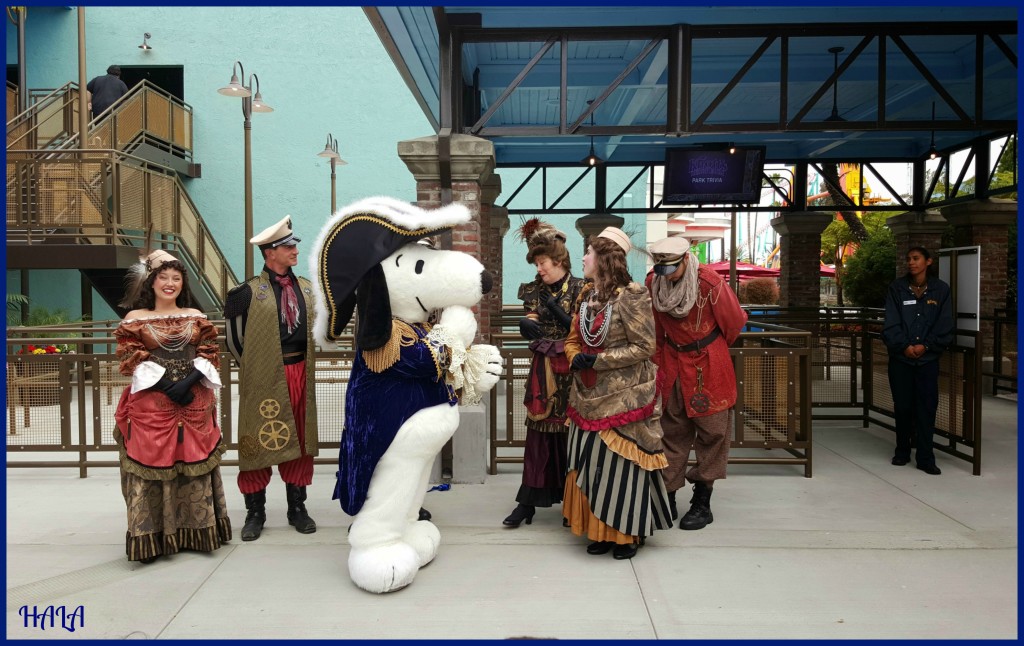 *Each freeze ray is a different color for each player in your submarine.
*The Iron Reef is the newest interactive 4-D ride on the West Coast and the only interactive 4D ride in the dense So Cal theme park marketplace featuring an entirely original story and characters.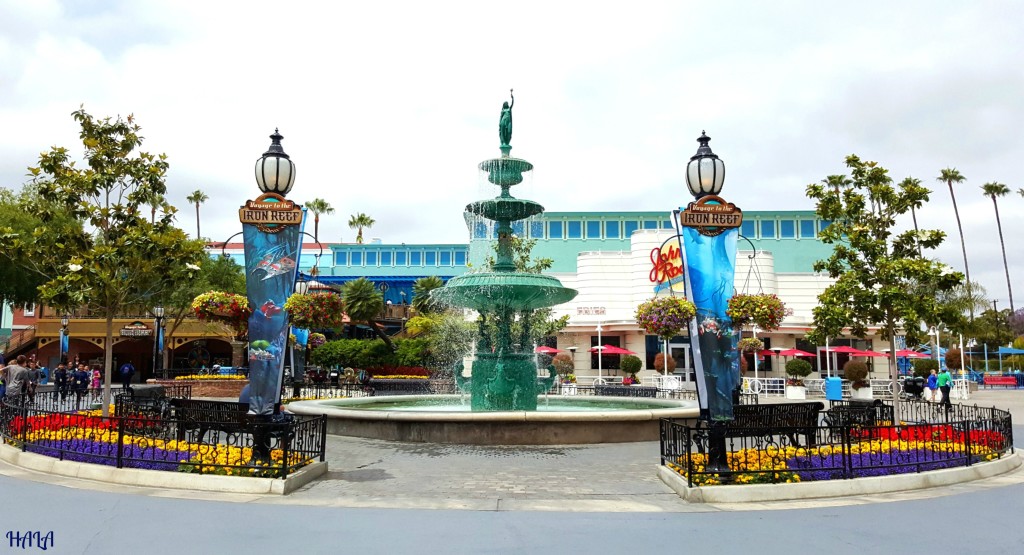 The Kraken Queen and her iron clad aquatic army have many adventures in store for you this summer!  A 2015 Knott's Season Pass is the best way to journey into the Iron Reef again and again, and Passes are available for as low as $86.00 or four payments of just $21.50 (plus applicable taxes and fees). To get your passes or for more park information, be sure to check out Knott's Berry Farm, here! 🙂