Making a Yoghurt Sundae Bar!
By Erin
It's not a new concept by any means, but making one of these is just so fun and simple that I wanted to share this with you. Wether you make one just for yourself, friends or family, it's sure to be a crowd-pleaser as everyone gets to make their own and top their creations with their favorite toppings. For my Yoghurt Sundae Bar, I used my favorite kind of yoghurt, Mountain High.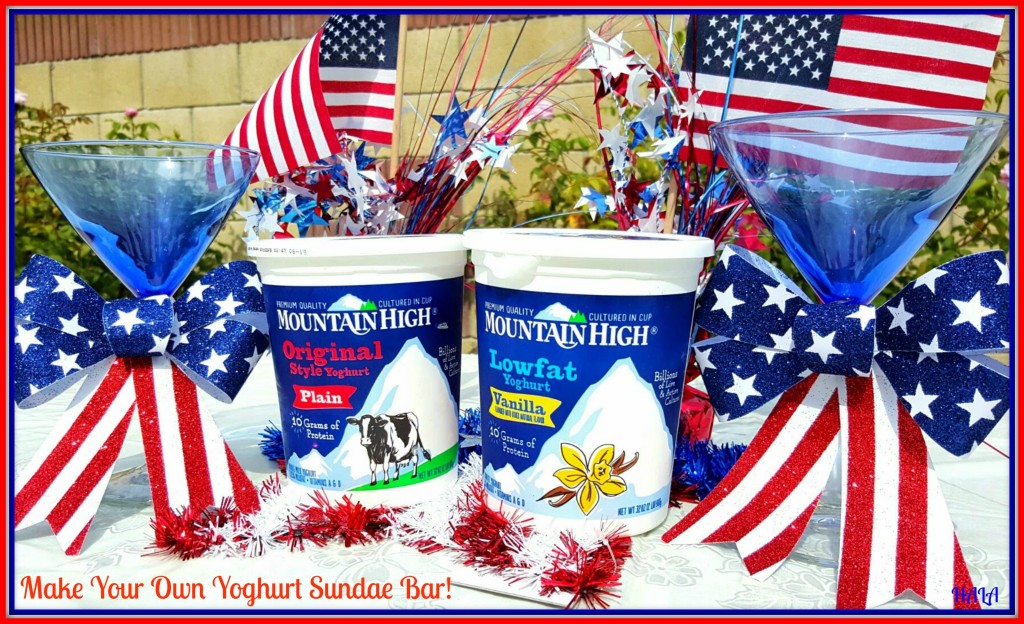 Yogurt Sundae Bar.
I brought mine to life at home over Memorial Day Weekend as a dessert after having a BBQ. You could make one of these any day of the week though, for breakfast, lunch, dinner, or dessert. It is a lot of fun to dress it up a bit for a holiday get together and it is so simple and easy, just use what you already have.
Did I say that it was easy yet? All you need is a handful of toppings, which you probably already have in your pantry, and a tub of plain or vanilla yoghurt.  I recommend using Mountain High Yoghurt because it's thicker and easy to mix with all of your mix-in toppings.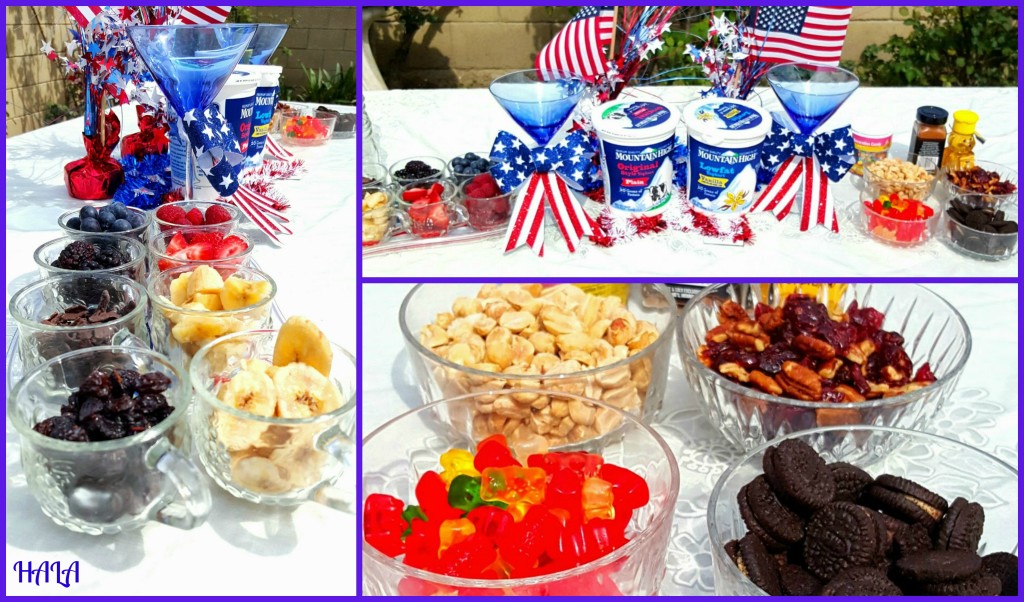 1. BEGIN by getting out as many toppings as you wish and place them in small serving dishes or bowls along with a small spoon for each topping, or however you wish to set it up: (Some suggestions are)
*Fresh berries and other fruits that are in season
*Dried Fruits like cranberries, bananas, raisins, or apricots
*Nuts such as almonds, pecans, or peanuts
*Seeds such as Chia seeds, sunflower seeds, or pumpkin seeds
*Chocolate, dark chocolate, chocolate chips; I used some dark chocolate coconut slivers and those tasted amazing in my sundae!
*Mini Oreos
*Gummy bears or Gummy Worms
*Granola
*Honey, Sprinkles, Cinnamon, or other spices and syrups you enjoy.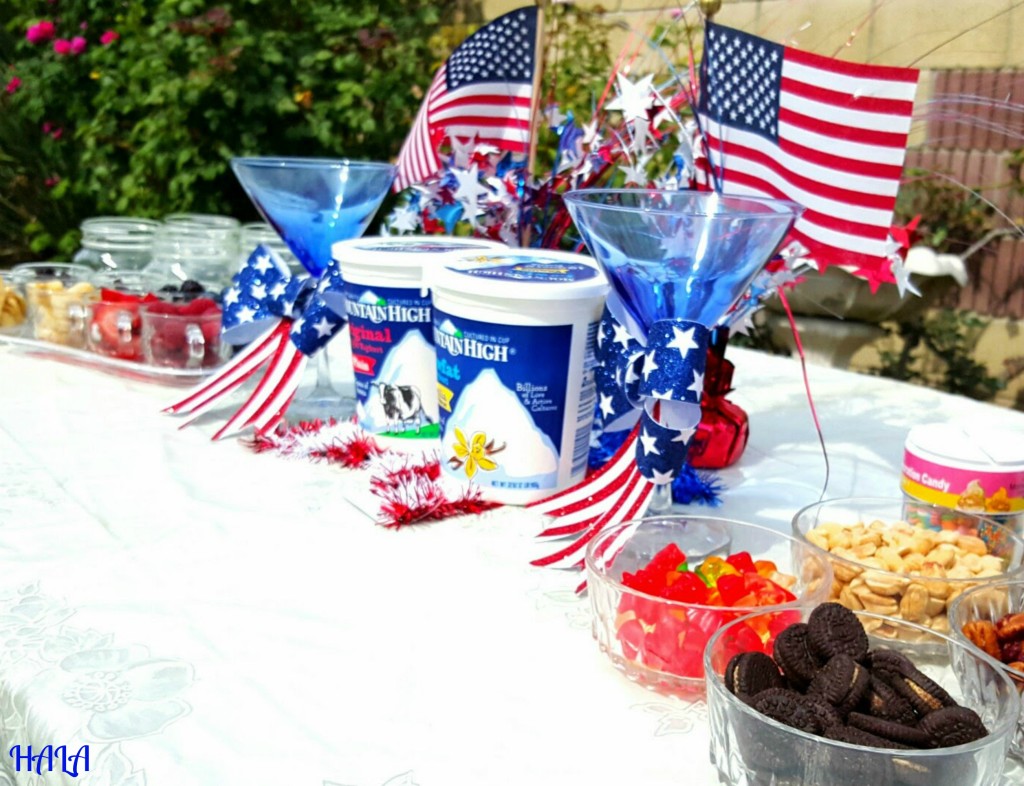 2. SET UP!  Get out some small serving bowls and spoons to create and enjoy your sundaes with.
3. GET READY! Take out the yoghurt at the very last-second so it's good and cold, along with a scoop to easily serve up the yoghurt.
4. ENJOY!  Dig in and start creating! Load your yoghurt up with all your favorite toppings, mix and enjoy!!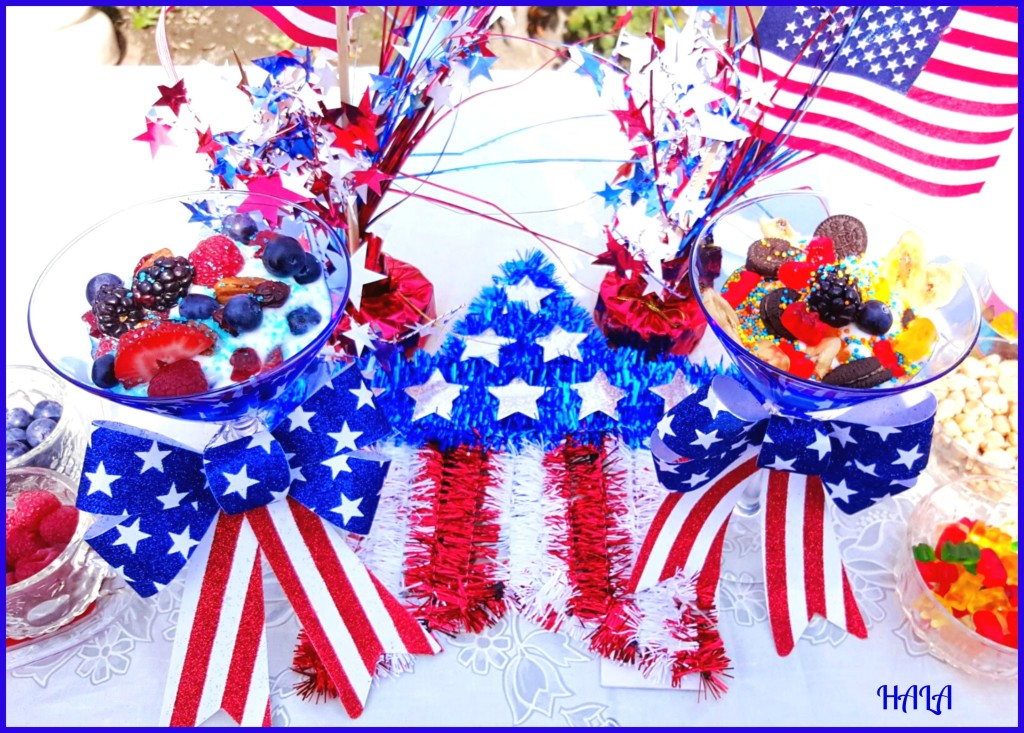 I used Mountain High Original Style Yoghurt for this because I really like the thickness and consistency. Mountain High makes yoghurt using a traditional European method that has been fondly named "Cultured in the Cup."  They mix the milk and cultures together and put that into the same cups that will be shipped to the store later. The cups sit in a warm room for several hours while the cultures work their magic: thickening the yoghurt and giving it its distinct creaminess and tang. Mountain High only uses cultures to thicken the yoghurt, no gelatin or other funny stuff is added. Same goes for the milk that is used, as they look for farms where they never treat the cows with growth hormones, and all of the products are made with just a few simple ingredients. All of this simplicity makes Mountain High awesome!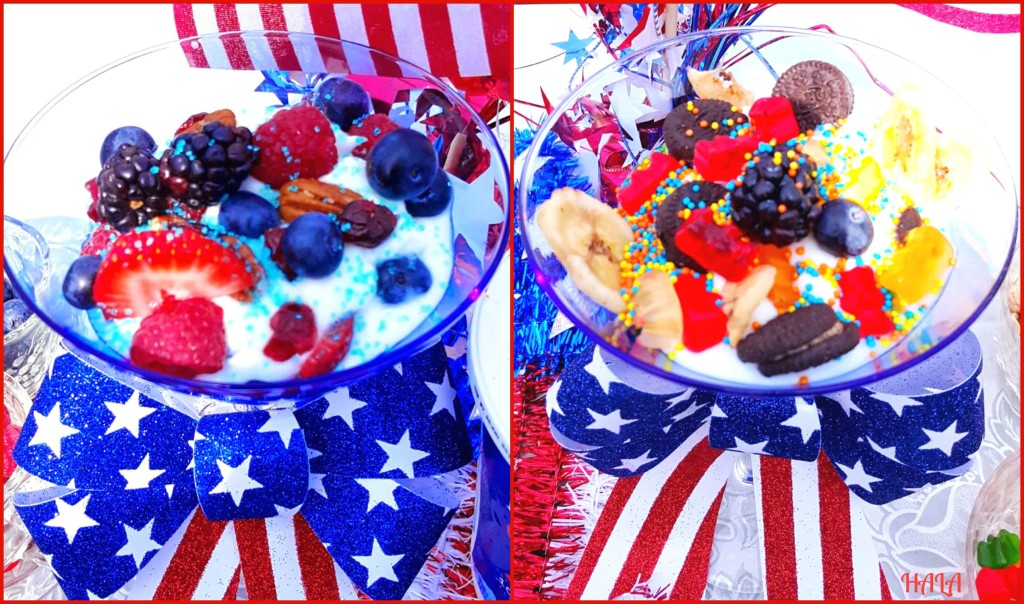 Why Does Mountain High Yoghurt spell it "yogHurt"?
Yoghurt or Yogurt–both spellings can be found in the dictionary. "Yoghurt" is more similar to how the word is spelled in many European countries. Since it was first produced back in the 1970s, Mountain High Yoghurt has been made the Old World way (it slowly turns into yoghurt while sitting in the cup) so our founders spelled yoghurt with an "h." Today we consider the "h" stands for healthy lifestyle or for the hundreds of ways you can use Mountain High Yoghurt to add nutrition to any recipe or meal!
Also! Make sure to download a $1 coupon after subscribing to the Mountain High Yoghurt monthly newsletter here!
For more recipe inspiration and other ways to use Mountain High Yoghurt, be sure to visit their Pinterest page, Face Book Page, and Instagram Pages!