Superchupacabra "Chup"
By Erin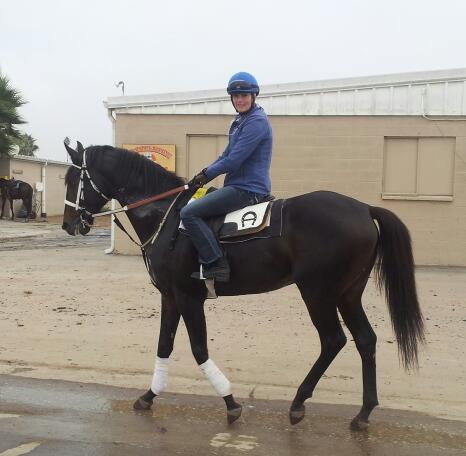 Sarah Parlier, friend and owner of Equine Racers which is a 501c3 non profit as of February 2014, pictured riding Chup when he was still a racehorse at Los Alamitos Racetrack.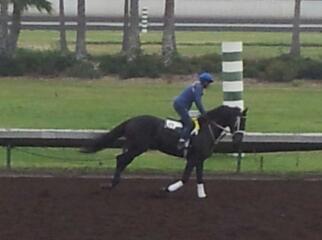 I wanted to start showcasing some of the horses at the barn, and share a little bit about them. From their careers on the track, to what exactly brought them to Equine Racers, and where life takes them after their stay with us at the barn with Equine Racers. I thought I'd start off with this handsome boy, Superchupacabra. Try saying that one fast! It kind of reminds me of Supercalifragilisticexpialidocious from Mary Poppins, but not quite as long.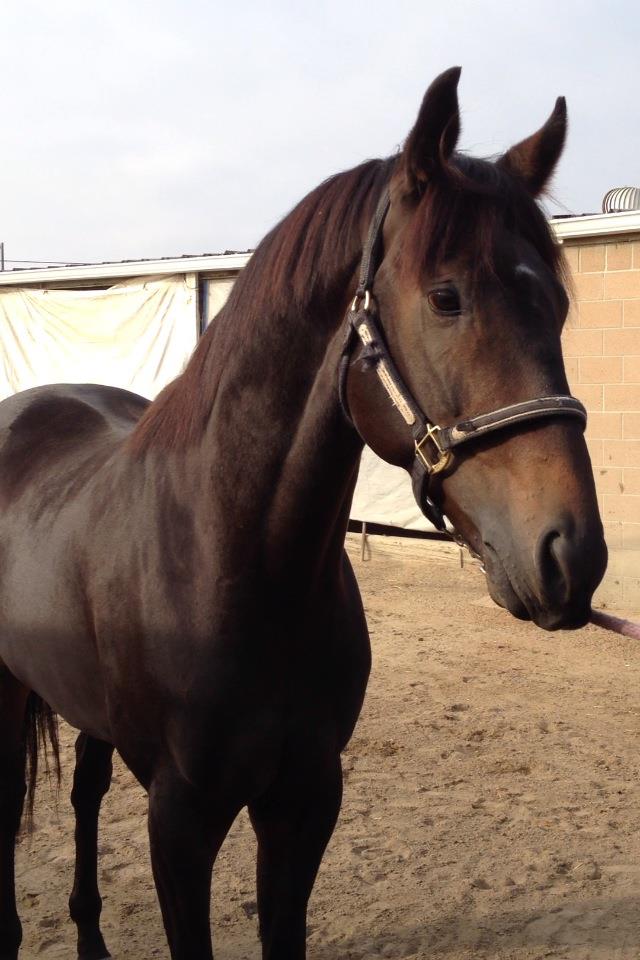 Superchupacabra, otherwise known as, Chup is a 2009 Thoroughbred gelding. He was unplaced in 7 starts with earnings of $2,480. Chup retired sound and was purchased directly from the racing owner. Chup's easy going attitude at such a young age made him easily placed with a sweet girl as a trail horse in Ventura.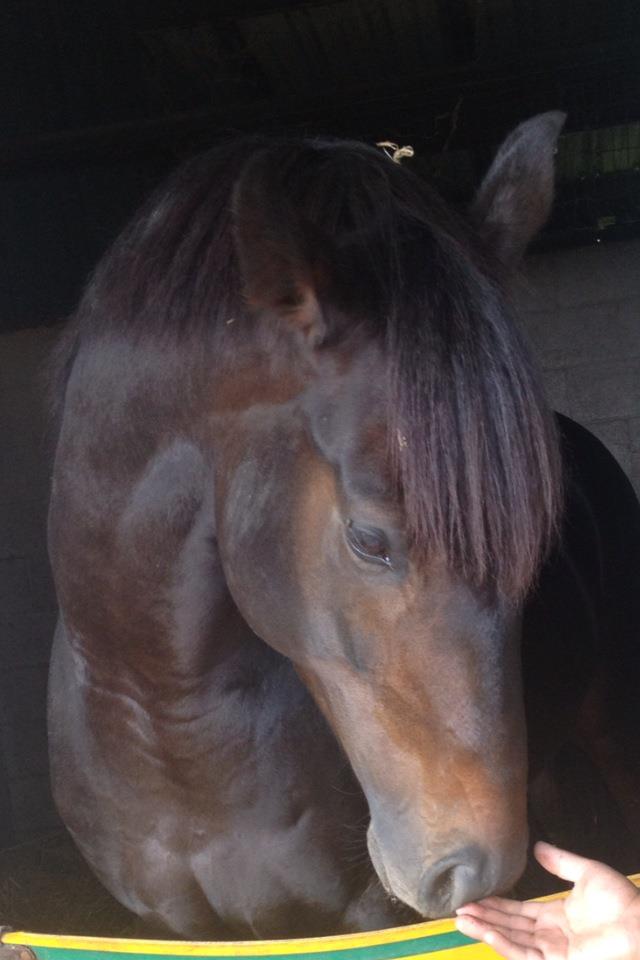 Recently as of Dec 2014, Chup was returned to Equine Racers due to a lack of time from the owner and he is now being trained as a Hunter Jumper. Chup's easy way of going makes him one of the most versatile horses we've had the pleasure to work with.  Take a look at him in action! Enjoy this special beast!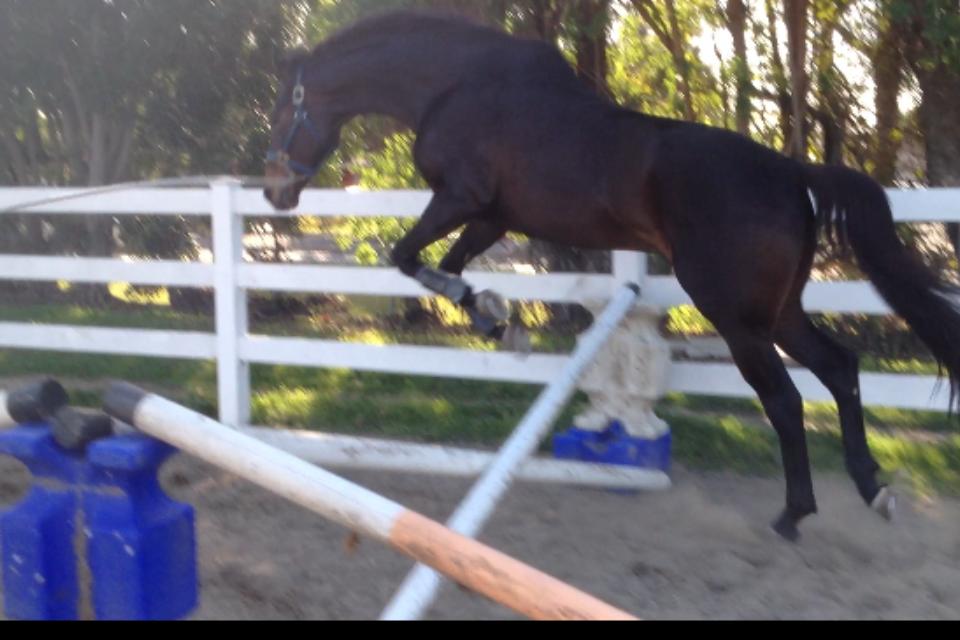 Learning to Jump.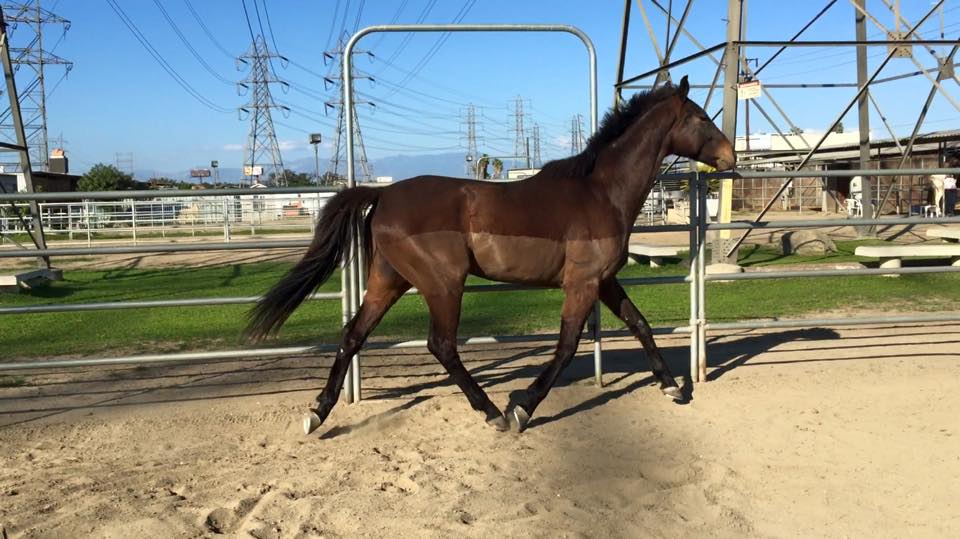 He's such a beautiful little mover.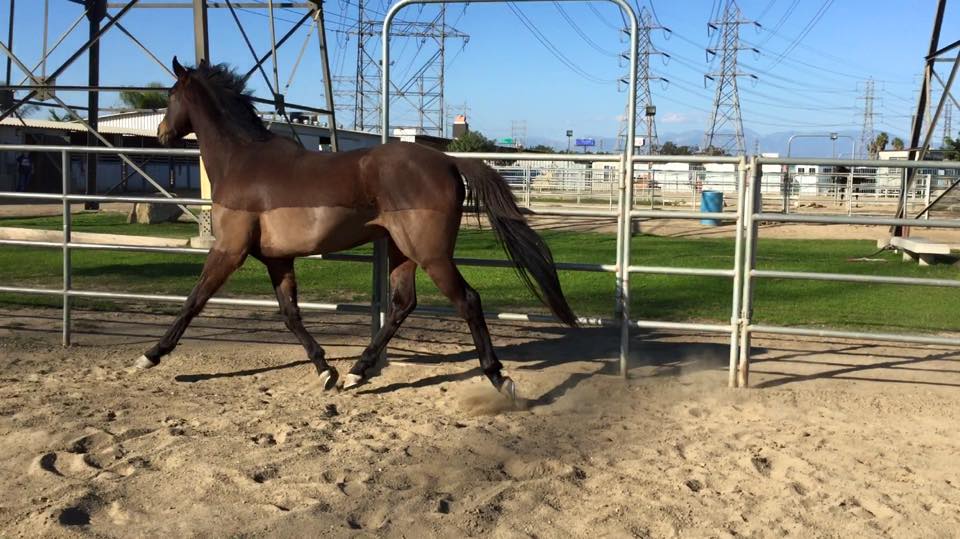 He really does like to show off in the turn out.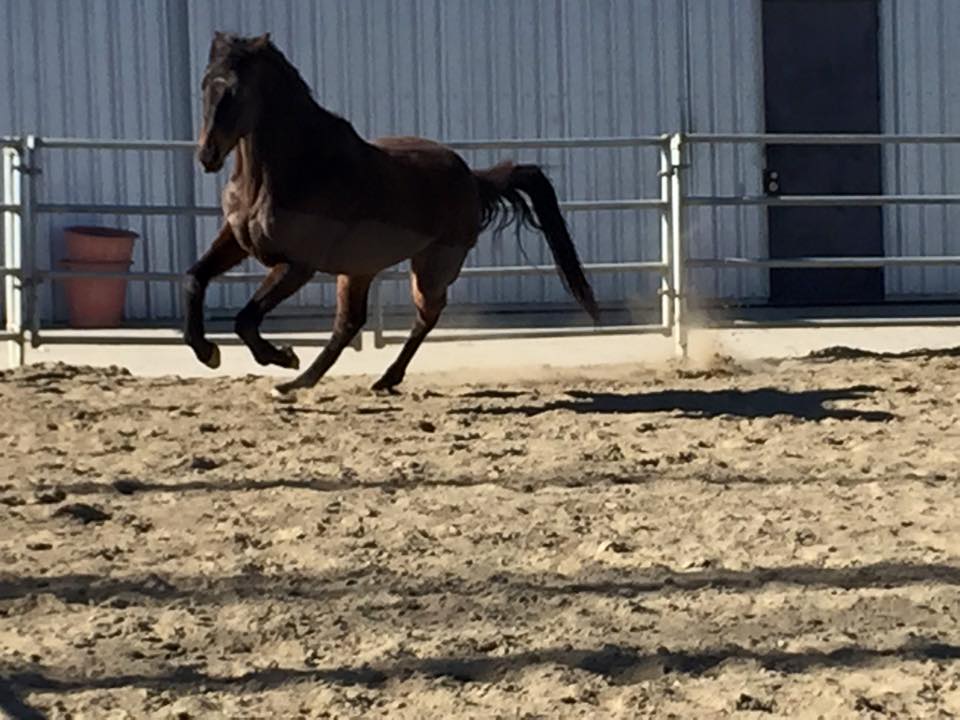 He loves hanging out with his buddies, but he likes to play rough, so most times he has to be turned out on his own!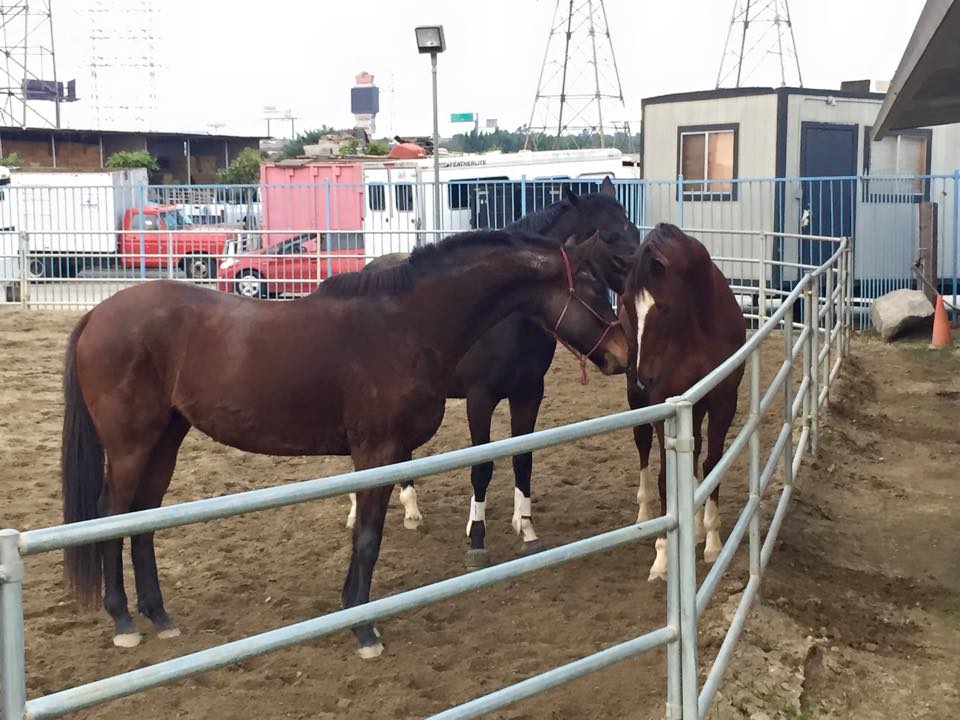 Saying hello to his buddies.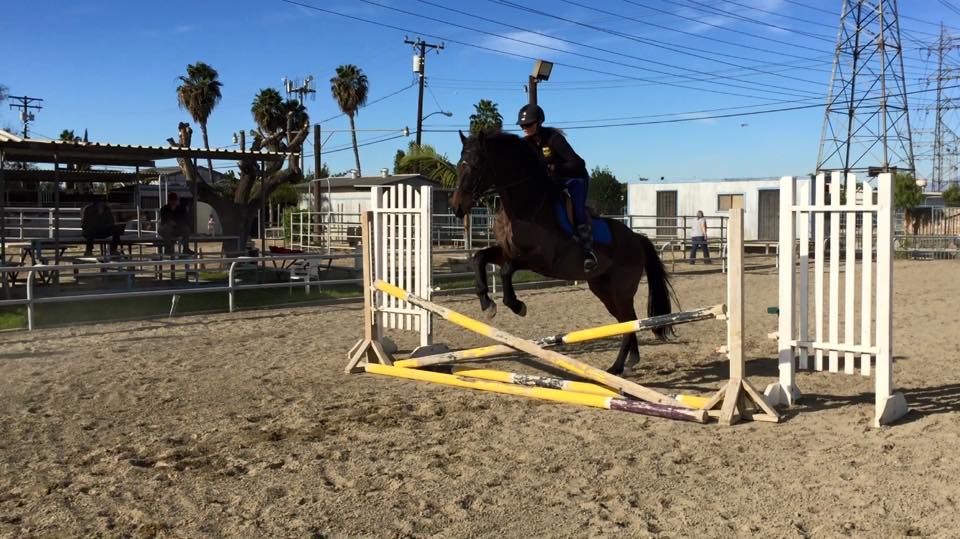 Making it look easy!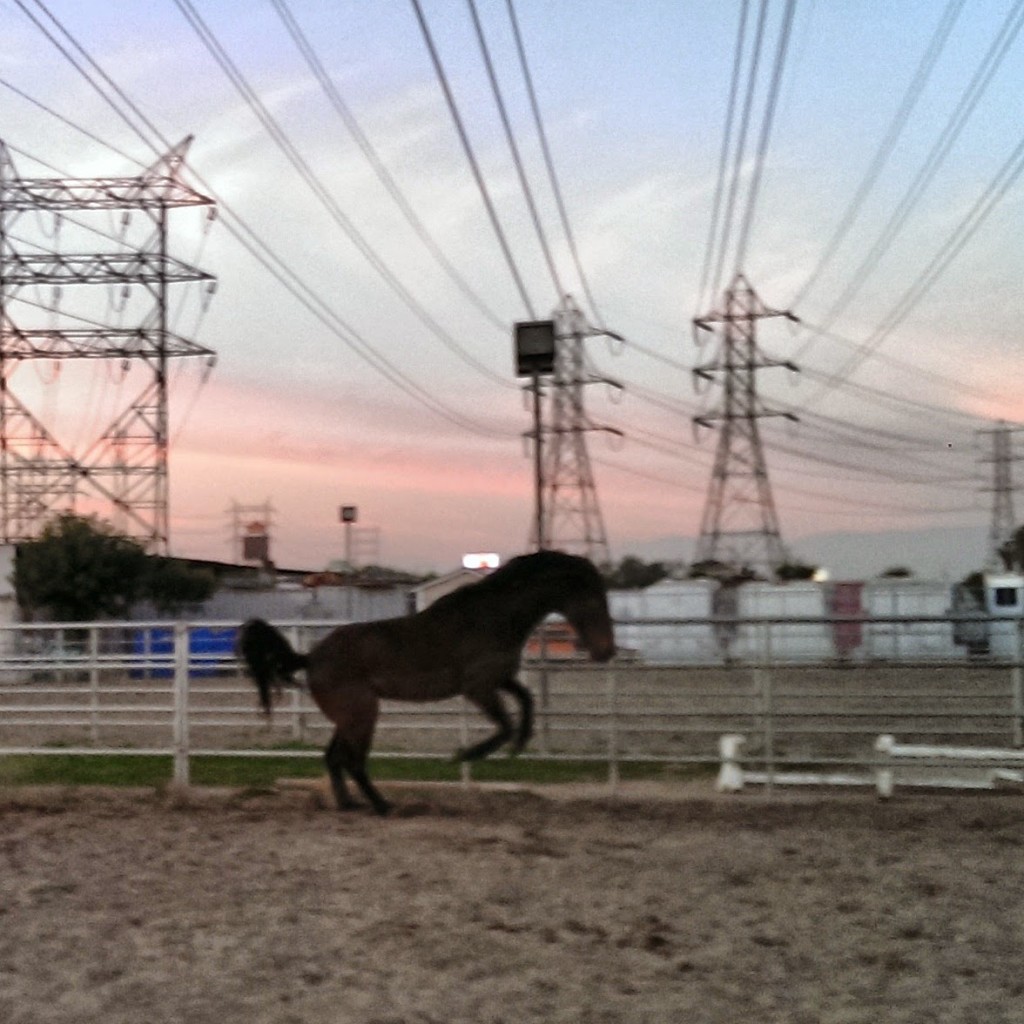 Leaping and Bucking around in the turn out is exhausting!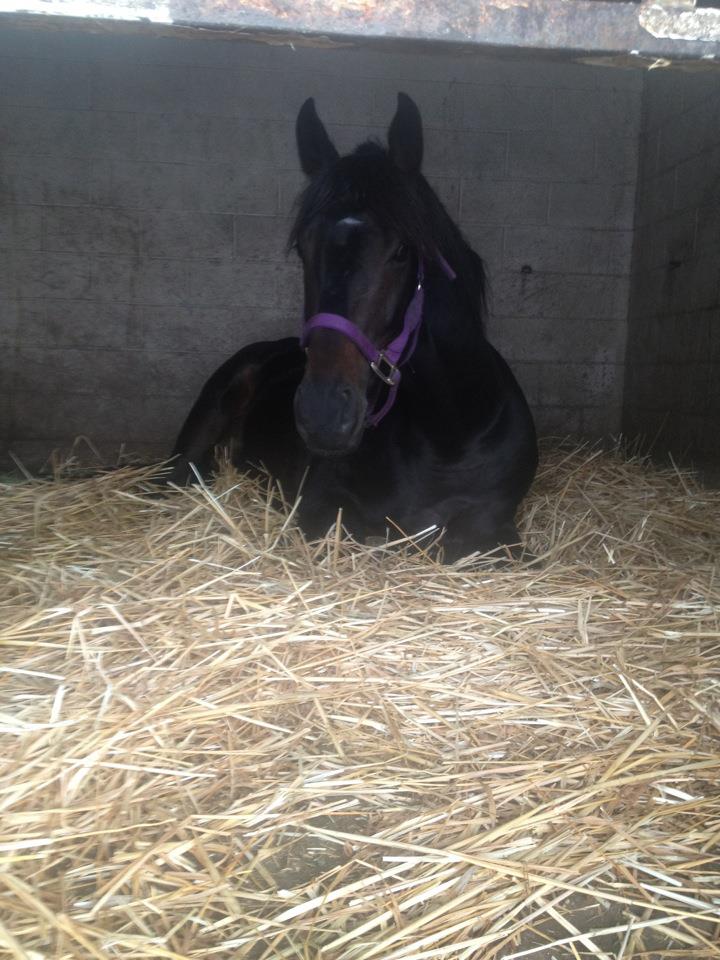 Ok, that's it. Time for a nap! 😉