Emporium Thai Cuisine in Westwood
By Erin
One of my favorite kinds of  foods to eat is Thai Food. When I received the invite for a media dinner here, I couldn't resist as I am always on the lookout for great places to have Thai food at. If you also have a love for Thai food or are an adventurous foodie wanting to try something new, then you have to check out Emporium Thai Cuisine in Westwood.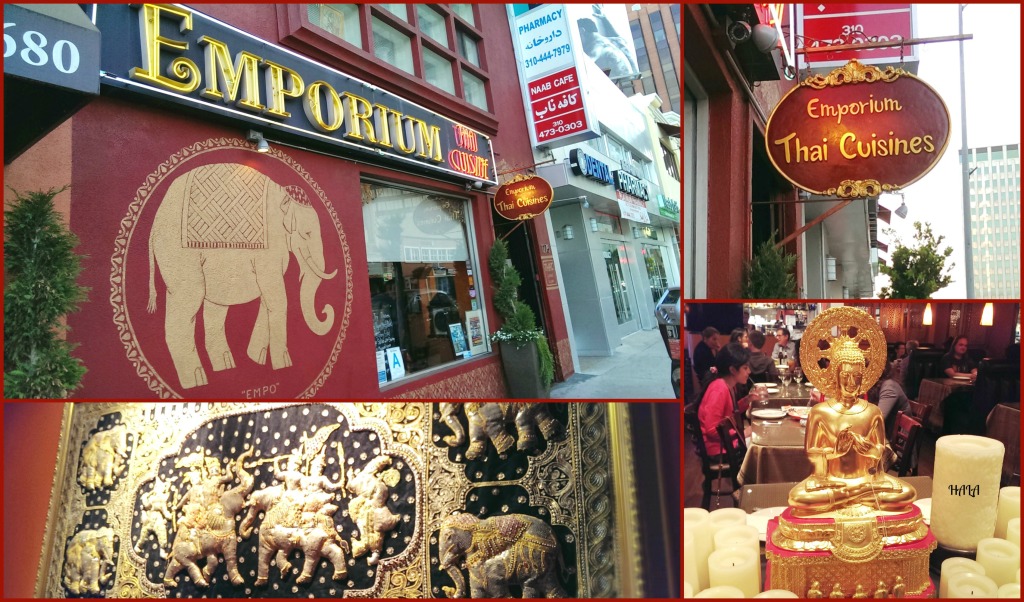 Emporium Thai Cuisine has been serving families and the surrounding community for 14 years and they specialize in Southern Thai food with a very large menu that is sure to have something to please everyone in your party. One unique aspect on their menu is the "spicy scale" which allows you to choose how hot or mild you want your food on a scale of 1-10.  I don't like my food terribly spicy, the majority of our dishes were at a "3" on the spicy scale. This worked well for me. It wasn't too hot or spicy for me at this level.
Another quality that I love about this place is that it is family owned and run. Dining here truly is a family affair and I love being able to help out and eat at a family run restaurant. While you are here, you will be treated like one of the family.
Now onto the food! Here is what was on the menu for us for the night. 🙂
Coco Mango Salad with Fried Tofu (Southern Thai Specialty dish) and Thai Iced Tea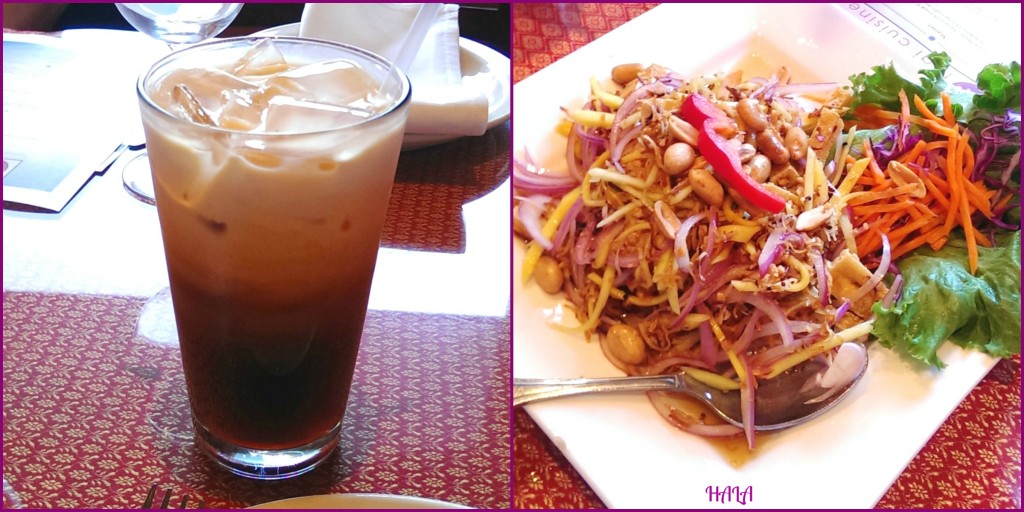 Shredded raw mango mixed with dried coconut fresh chili, lime juice and fried tofu. A  Southern Thai Specialty dish, it was really light and refreshing. Perfect for these hot summer days. A great way to start out any meal.
Crying Tiger Beef (Southern Thai Specialty dish)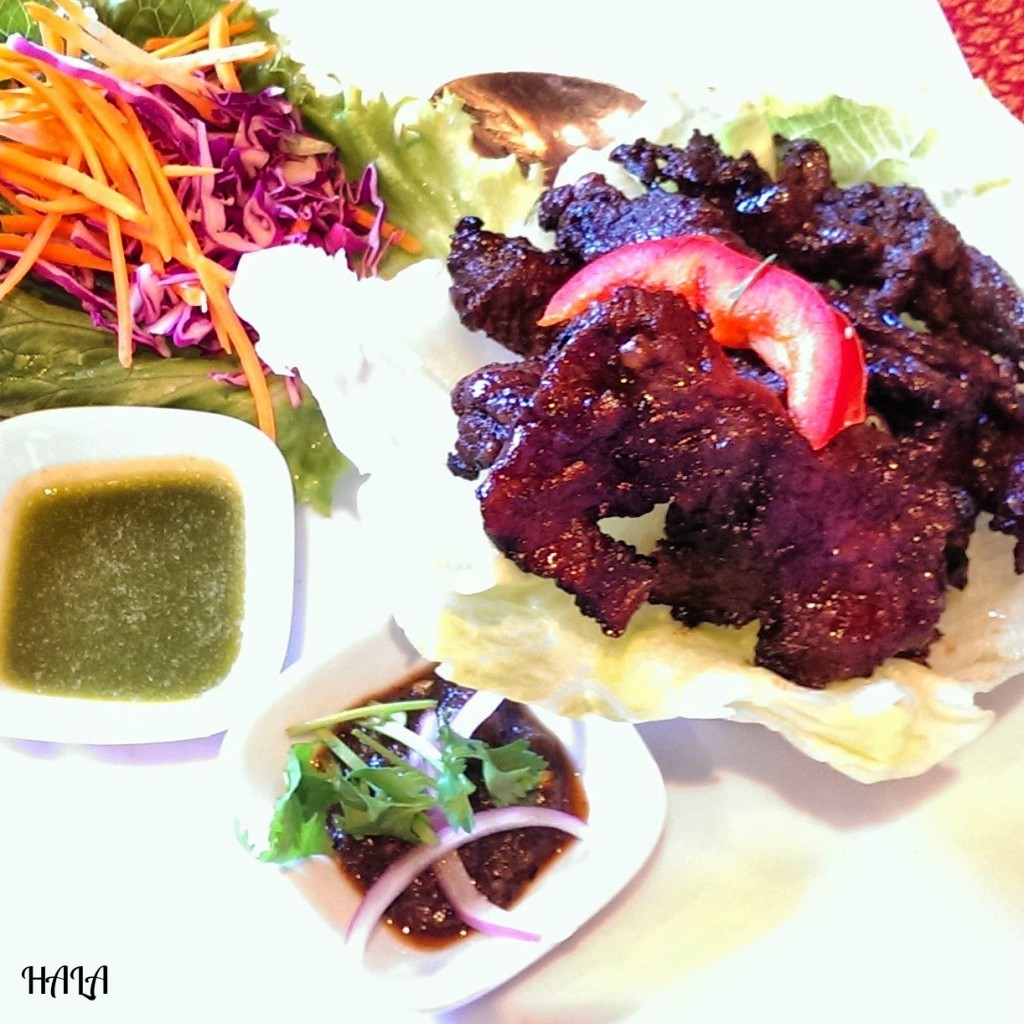 Thai-style marinated beef, served with their homemade chili sauce. I really enjoyed this one as the meat was very tender and flavorful.