Medieval Times
By Erin
*Medieval Times will be providing me with two tickets to come and enjoy the show. All thoughts and opinions remain my own. =)*
Medieval Times has always been a special place to me as long as I can remember. I remember going as a child and being in awe of all the majestic horses, knights and princesses. As an adult it has been a fun place to go with friends and family to celebrate a birthday, other special occasion, or just for the fun of it!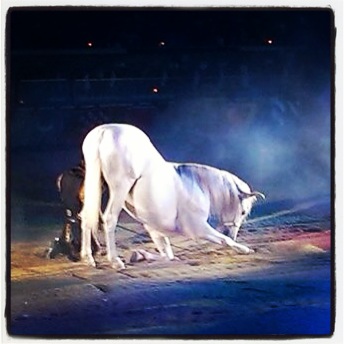 One of the many majestic horses at Medieval Times! Beautiful!
Right now they are having a special March Madness deal! ALL SEATS are ONLY $28! (This offer expires 3/31/2014 and is not valid at their New Jersey or Dallas castle) So if you are looking for a fun Sunday Funday activity or a fun place to grab dinner and a show at tomorrow on Monday night for a super cheap price of only $28, check out your nearest Medieval Times! For those of us in Southern California, that would be their Buena Park location which is right around the corner from Knotts Berry Farm.