Newport Beach Restaurant Week!
 By: Erin
Starting on Friday January 17th, through  Sunday, January 26th; indulge in a week of delicious dining at Newport Beach Restaurant Week! Participating restaurants in the area are offering three-course prix-fixe dinner menus for just $20, $30 or $40 per person and/or two-course prix-fixe lunch menus for only $10, $15 or $20 per person.
This citywide affair offers foodies the opportunity to explore tasty treats ranging from fresh fish, sizzling steaks, mexican fare, to decadent desserts and much more!  Take a much deserved break and leave the cooking to someone else and join in the celebration and fun of the thriving culinary scene in Newport Beach. No Tickets or passes are required for this fabulous week of discounted dining; just show up at any participating location or call ahead to make a reservation and eat to your heart's content. Visit Newport Beach Restaurant Week  here at Newport Beach Dining  for more information and a complete list of restaurants. 🙂 Enjoy!

I had the pleasure to attend the Newport Beach Restaurant Week Launch Party at Back Bay Bistro,  hosted by The Newport Beach Restaurant Association and McFarlane Promotions, Inc. In attendance at the launch party were restaurant owners, media, and other fellow bloggers . We enjoyed great drinks , delicious flavored Svedka Voka shots, and scrumptious eats and bites from food sponsors.
The awesome flavored Svedka and a variety of wines to sample kept us all in great spirits.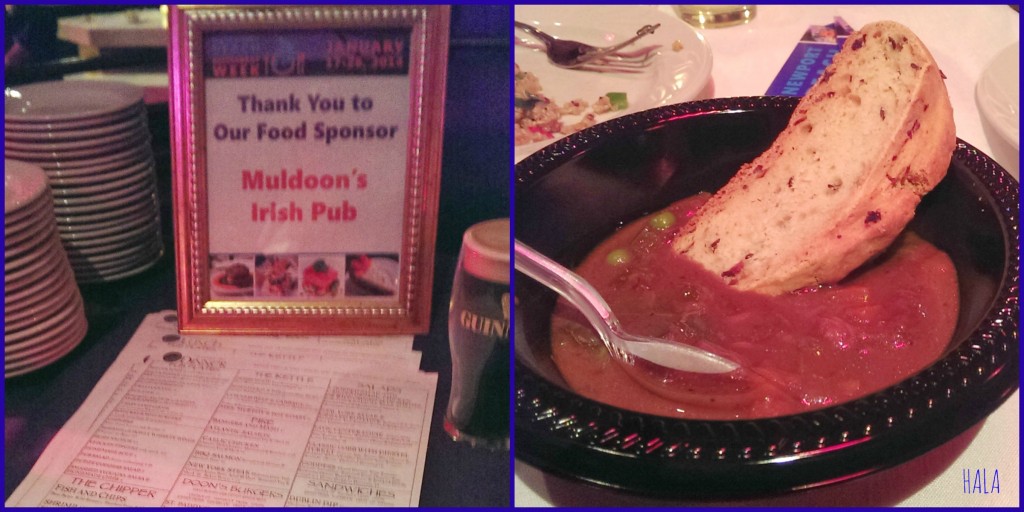 This Irish Stew was one of my favorites from the night! Created by Muldoon's Irish Pub. The bread that was served with it was amazing!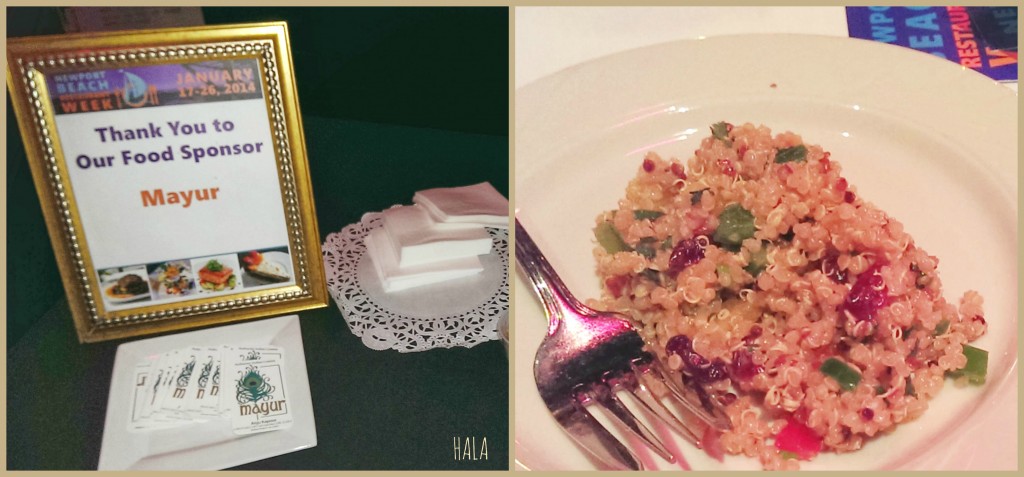 The Quinoa Salad from Mayur Cuisine of India Restaurant was very light and refreshing. I loved every bite of it.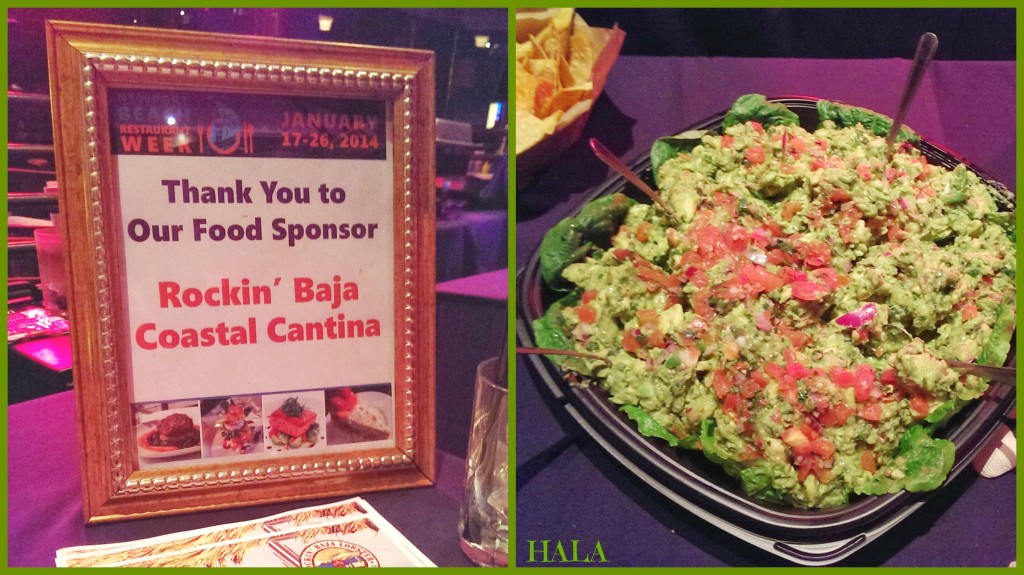 This fresh and tasty Guacamole served with chips and mango salsa by Rockin' Baja Coastal Cantina.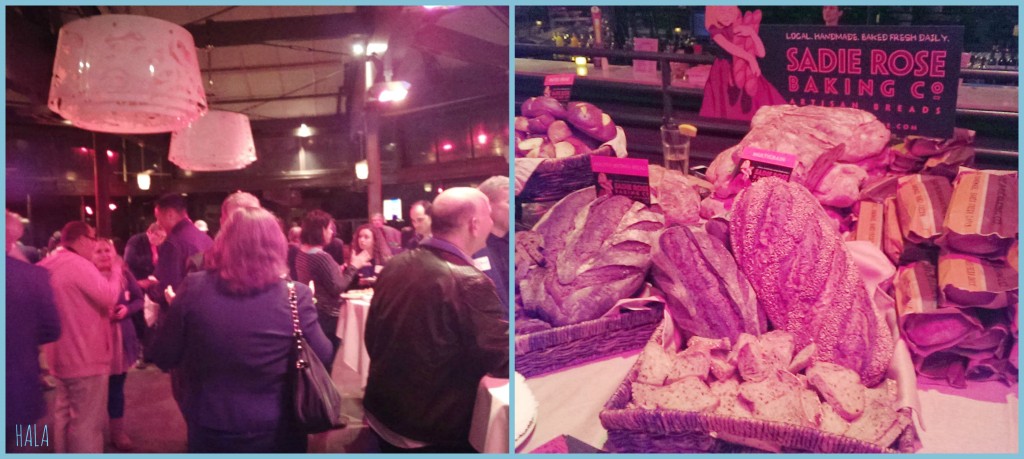 The crowd at the Launch Party and some very fresh baked bread from Sadie Rose Baking Co!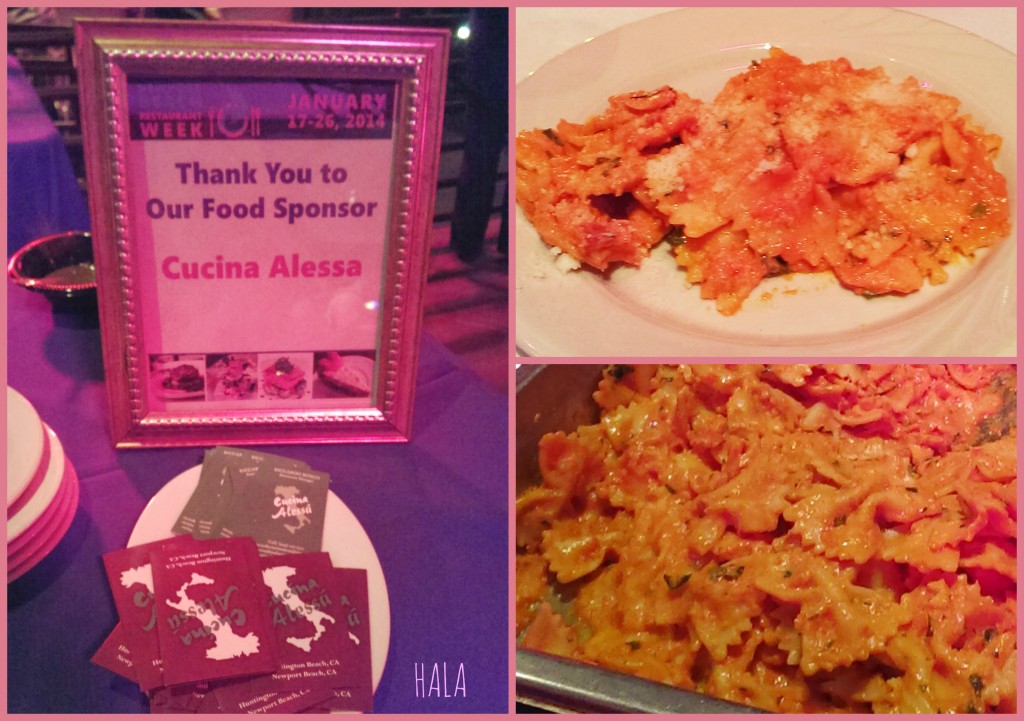 Pasta is one of my weaknesses, I can never pass it up! This Pappardelle Bolognese from Cucina Alessa was delicious.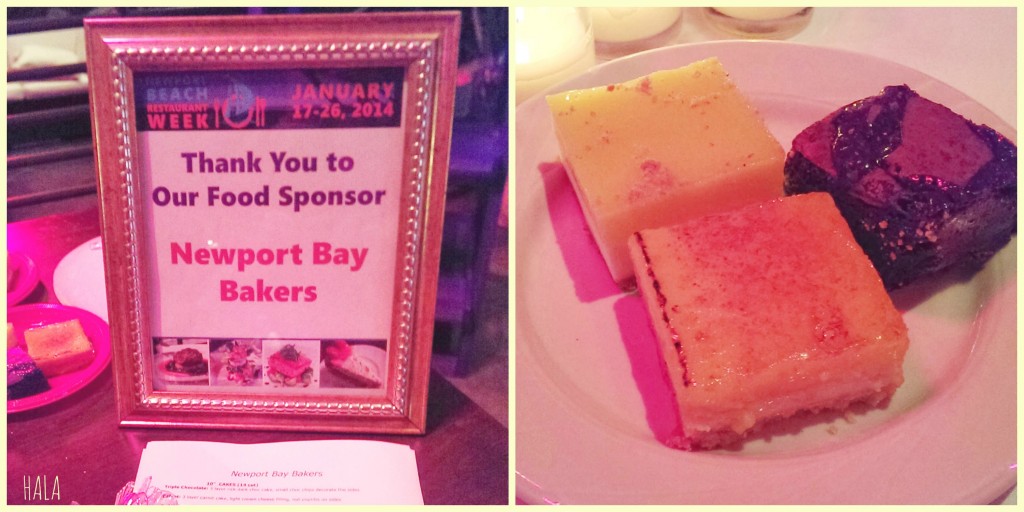 The night wouldn't be complete without some dessert from Newport Bay Bakers! My sweet tooth was in heaven with the Key Lime Bars! Also served were Fudge Brownies and Lemon Bars. Perfect choices for dessert.
There were so many wonderful dishes to choose from. With a number of fantastic restaurants participating this week it's hard to choose which ones to try! I am looking forward to trying some new places out as well as enjoying some old favorites. Which places are you excited to try out for Newport Beach Restaurant Week? =)