Have Some CHILL-Y Winter Fun at the Queen Mary!
By Erin
CHILL Returns to the Queen Mary November 22-January 5th, 2014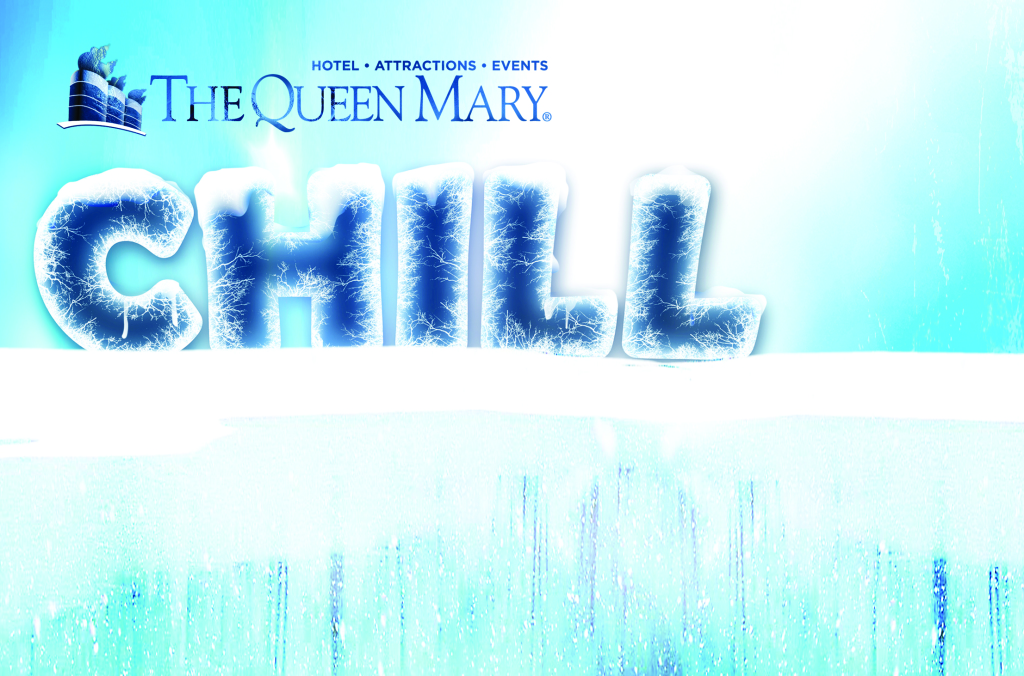 The holiday season is upon us in full force, and another fun place that I've found to help get you in the holiday spirit is CHILL at the Queen Mary, in Long Beach, CA! Last year my friend  Mary, from Along Comes Mary invited some of us to go with her to Chill and I had a blast! This year, I was invited out by the Queen Mary to come check out CHILL at their VIP Media day coming up this Thursday. Since last year was so much fun, I am very excited to see what is in store for this years CHILL and I cannot wait to share some pictures of what CHILL has to offer this year!
 Beginning November 22, the Queen Mary will be covered by a deep freeze for the 2nd annual CHILL, an experience that will bring you holiday cheer, enchantment and Arctic temperatures. Over two million pounds of ICE is used to create the coolest place on the west coast! Here are a few pictures from last years chill. Look at how awesome that is, and it's ALL ICE! =) Burrrr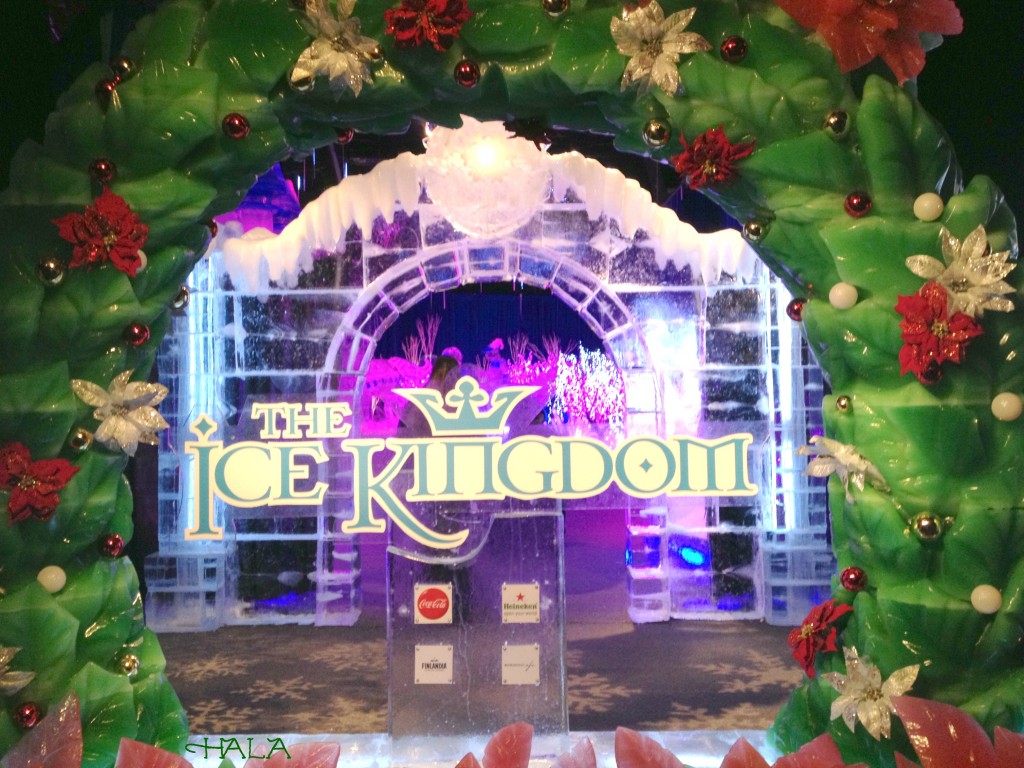 CHILL offers an unforgettable holiday experience for all. Two million pounds of sparkling, colorful, cold ice is used to create larger than life, hand carved sculptures that will fill a 14,000 square-foot "igloo" called The Ice Kingdom (housed in The Queen Mary's Dome). The Ice Kingdom will feature scenes from The Nutcracker where you will find life-sized reproductions of Clara, the evil Mouse King, the battle scene, sugar-plum fairies and The Nutcracker himself.  A walk-through castle, and three ice slides off a 30' high replica of The Queen Mary can also be found for your enjoyment.  Each ice exhibit is meticulously hand carved and created by an international team of ice sculpture experts from Harbin, China and enhanced with LED lighting to create a visually spectacular experience for all to enjoy. The Ice Kingdom is kept at a frosty 9 degrees Fahrenheit to preserve the ice and event goers will receive parkas to help protect against the Artic-like climate. Make sure to dress warmly!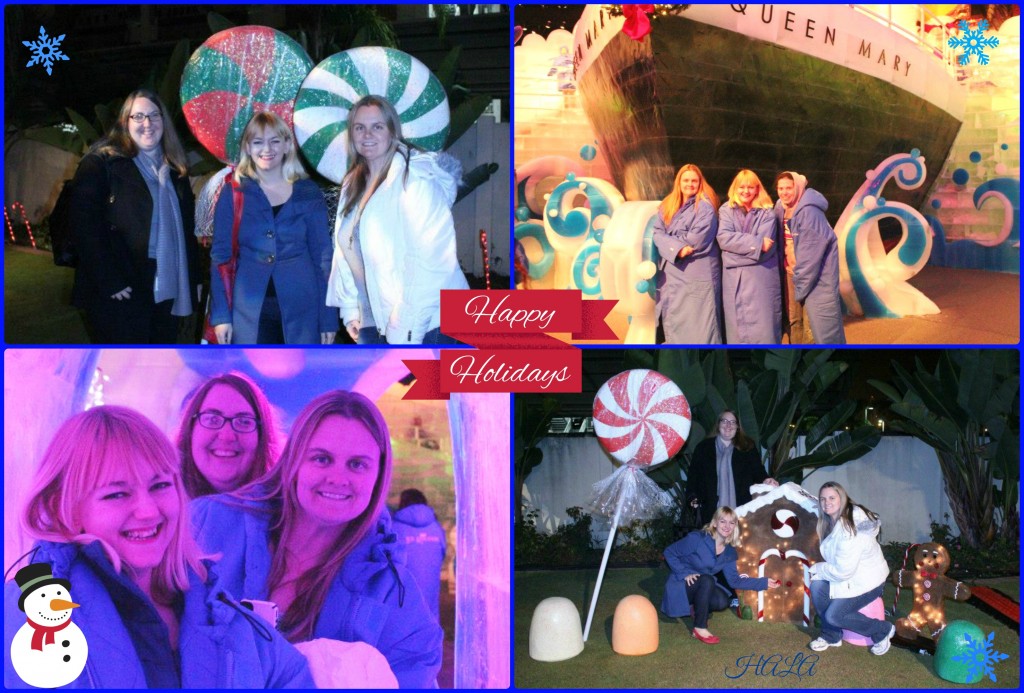 CHILL also brings ice tubing to the Queen Mary waterfront. Grab an oversized tube and race down one of the six ice slides standing two stories tall and 100-feet long. A 6,000 square-foot ice skating rink makes for the perfect winter tradition for all to enjoy. Skate rentals are available on-site for $2.95. A holiday village presents gingerbread houses, holiday carolers, the decoration adorned Candy Lane and a visit with Santa Claus. The world's largest rocking horse and snowman bouncy are ready for holiday merriment by guests both young and young at heart. You can see above how much fun we had at the holiday village and inside the main event at CHILL!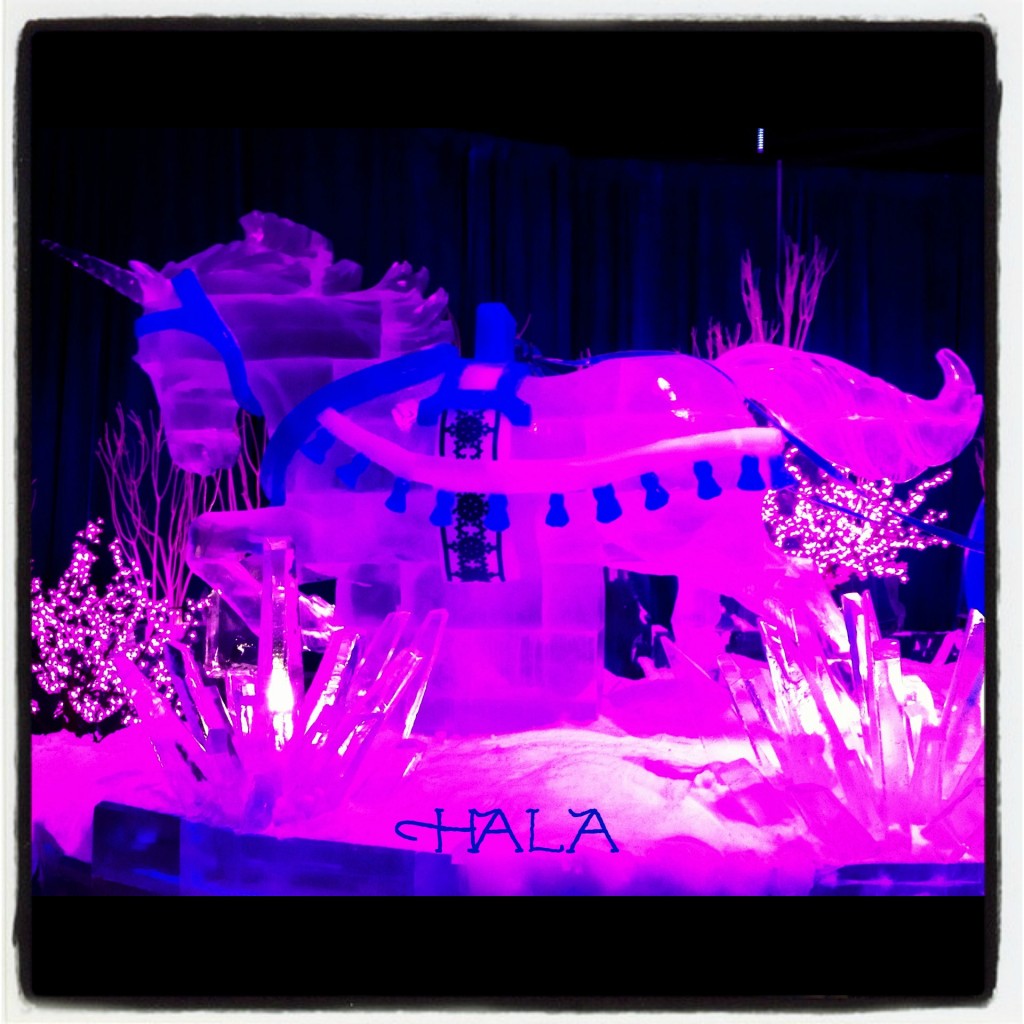 Of course I had to capture some shots of the magical unicorn pulling the sleigh!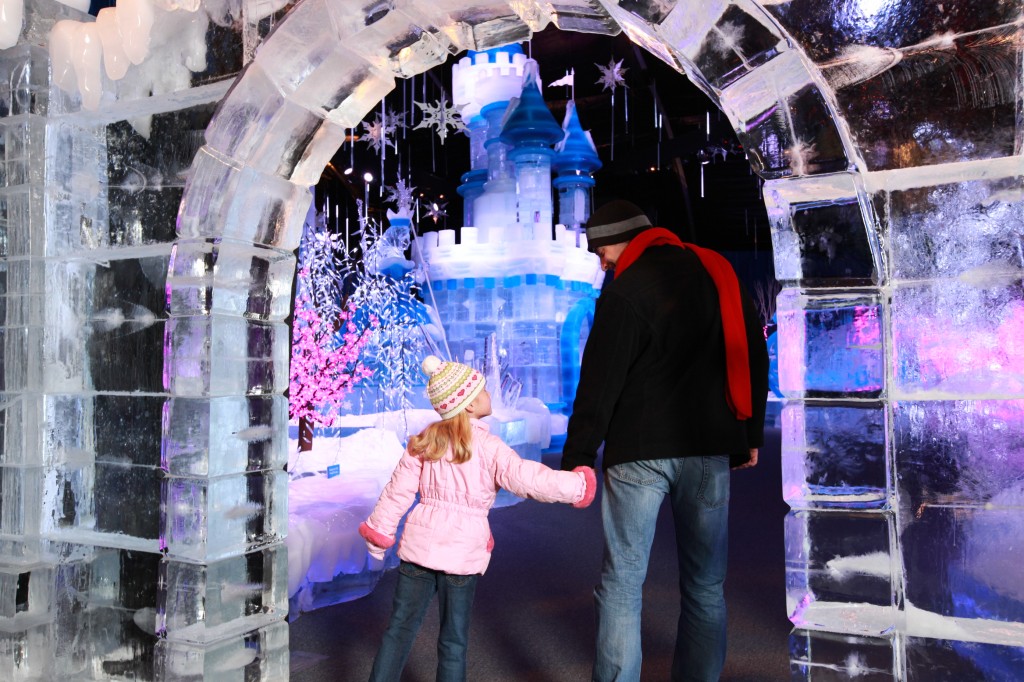 CHILL will also feature live entertainment, food and beverages. Pricing starts at $29.95 for adults and $14.95 for kids, and includes The Ice Kingdom and choice of Ice Skating or Ice Tubing. Additional tickets for either Ice Skating or Ice Tubing are available for purchase and start at $12.95. Ice Skating Season Pass is available for $29.95. Lodging packages are also available. CHILL will be open Tuesdays through Sundays beginning Nov. 22 through Jan. 5.

About the Queen Mary
The Queen Mary is located at the Port of Long Beach and features a rich maritime history, authentic Art Deco décor, and stunning views of the Pacific Ocean and Long Beach city skyline.  Her maiden voyage was in May of 1936. At that time she was considered the grandest ocean liner ever built. The Queen Mary boasts restaurants that include the award-winning Sir Winston's and Chelsea Chowder House & Bar as well as a weekly Champagne Sunday Brunch which is served in the ship's Grand Salon. History buffs will enjoy the ship's museum and Glory Days tour. All guests will love the Ghosts and Legends show. Currently featured is the renowned Diana: Legacy of a Princess exhibit and Tea Room. The Queen Mary features 80,000 square feet of event space in 17 remarkable Art Deco salons as well as a tri-level, 45,000-square-foot Exhibit Hall. The Queen Mary has 314 staterooms including nine full suites.
To  Connect with the Queen Mary and to Learn More about Chill you can connect with them here: