The Adventures of Cat Bearding with Fresh Step at Sam's Club!
By: Erin
Disclosure: I am a member of the Collective Bias® Social Fabric® Community. This shop has been compensated as part of a social shopper insights study for Collective Bias and their client. All thoughts and opinions remain my own.
I love pets! When you have a cat (or two or three) then you are well aware of the lovely smells that can come from their litter box and that having a brand of kitty litter you can count on to help control those unpleasant odors is of the utmost importance. Being able to smell that cat box from another room just isn't ideal. This is where the new and improved Fresh Step Odor Shield Formula at Sam's Club comes into play, that will help make those smelly litter box days a thing of the past.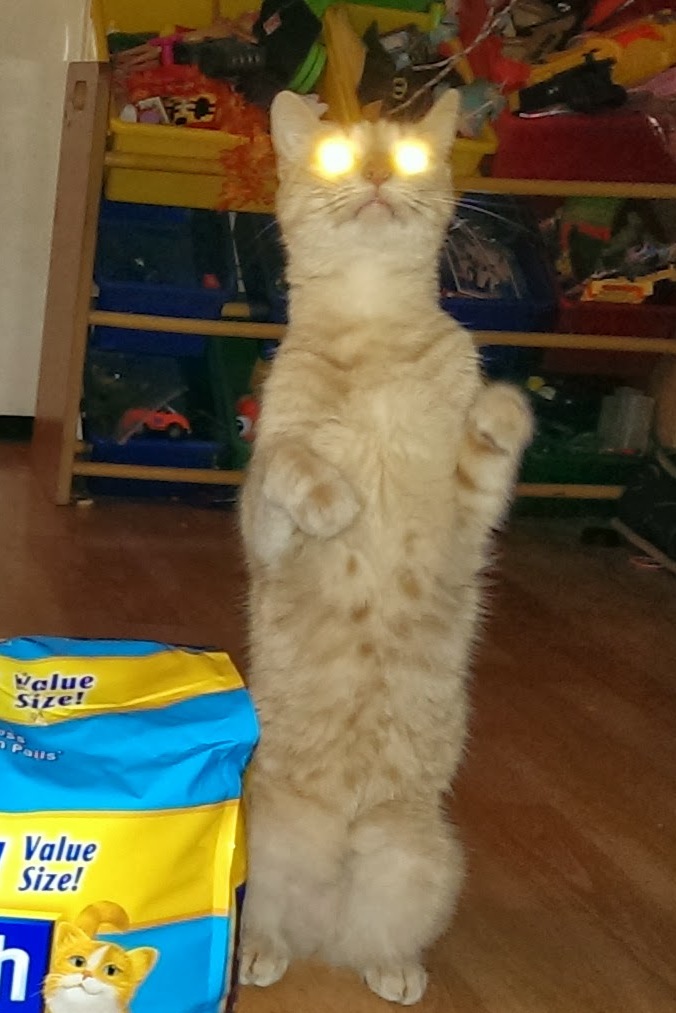 I have been loving the Fresh Step with new Odor Shield Formula! If you can smell the odors in your cat's litter box from another room you will want to think about giving Fresh Step a try. Why you may ask? Well, here are some of the reasons why I am loving Fresh Step so far!
*99% Dust Free!– I am super sensitive to dust, it makes me sneeze non-stop so this is super important to me!
*Fresh Scent!– Paw Activation Fragrance is embedded in the clay which is activated by your pet's paws.
*Improved Odor Control– Anti Microbials help stop the growth of bacteria that causes those nasty smells and odors that we smell from our beloved pet's litter box! Also, Absorbent Clay that is formed from volcanic ash quickly absorbs liquids and traps odors leaving your cat fresh and dry, and odor free!
*Carbon and Plant Extracts–Activated Carbon eliminates odors by trapping them.
You don't have to take my word for it though! Just take a look at Kahuna here. He is loving it too! 😉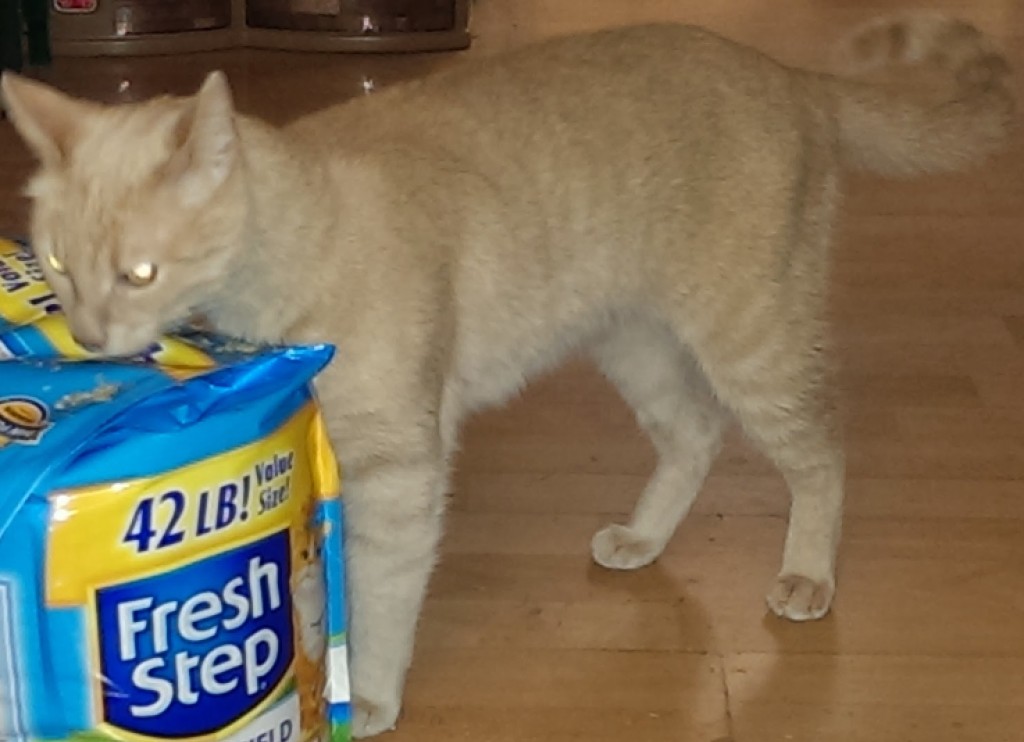 Kahuna is checking it out, cuddling and making his mark on Fresh Step! This bag is all his!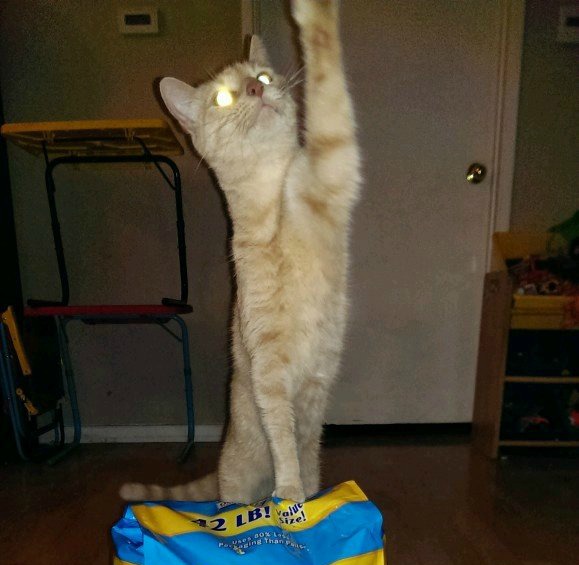 Raise your paw if you are ready to try out the NEW FRESH STEP! =)
Kahuna nods his head in approval. He likes his new odor free litter box!
A great thing about buying the Fresh Step with OdorShield 42 lb. package at Sam's Club is that you can get double paw points when you purchase your Fresh Step from Sam's Club from 9/9-10/31! Just go to the Fresh Step website to redeem your points and use the drop down menu that allows you to select Sam's as the store you purchased from, then just enter your code!
Also, have you heard of Cat-Bearding before? There is an awesome contest going on right now 9/16 through 9/30 for the best cat bearding photo! You can link up your best cat-bearding photos here that you take with instagram on Brie Brie Blooms blog. Look for the linky to enter on the bottom of her post! So link up your Instagram photos and you could WIN a $1000 prize package from Sam's Club! Click the link above for more info on how to enter, rules, and what the prize package includes!
If you have not heard of  cat-bearding before, here's an idea of what it looks like. It's not as easy as it looks! I had a bit of a hard time getting Stewart to co-operate with me and Kahuna, he wanted nothing to do with it! Thank goodness Stewart was a good-sport and let us at least try our hand at attempting to cat-beard! Thank you Stewart!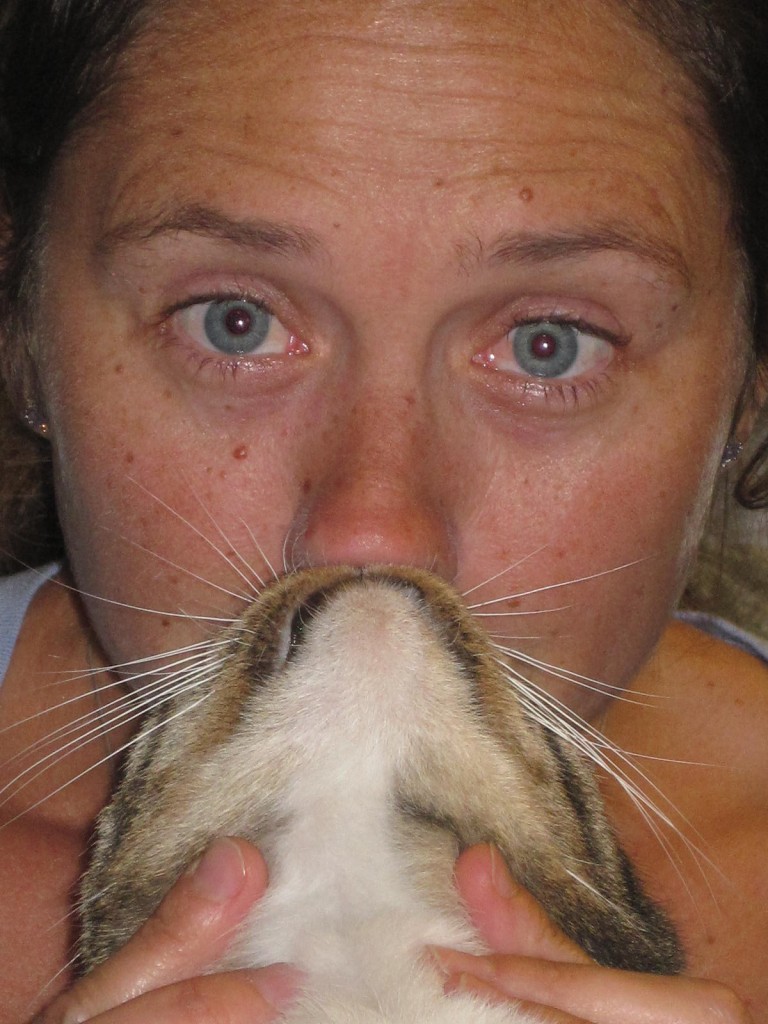 Stewart & Kirstin!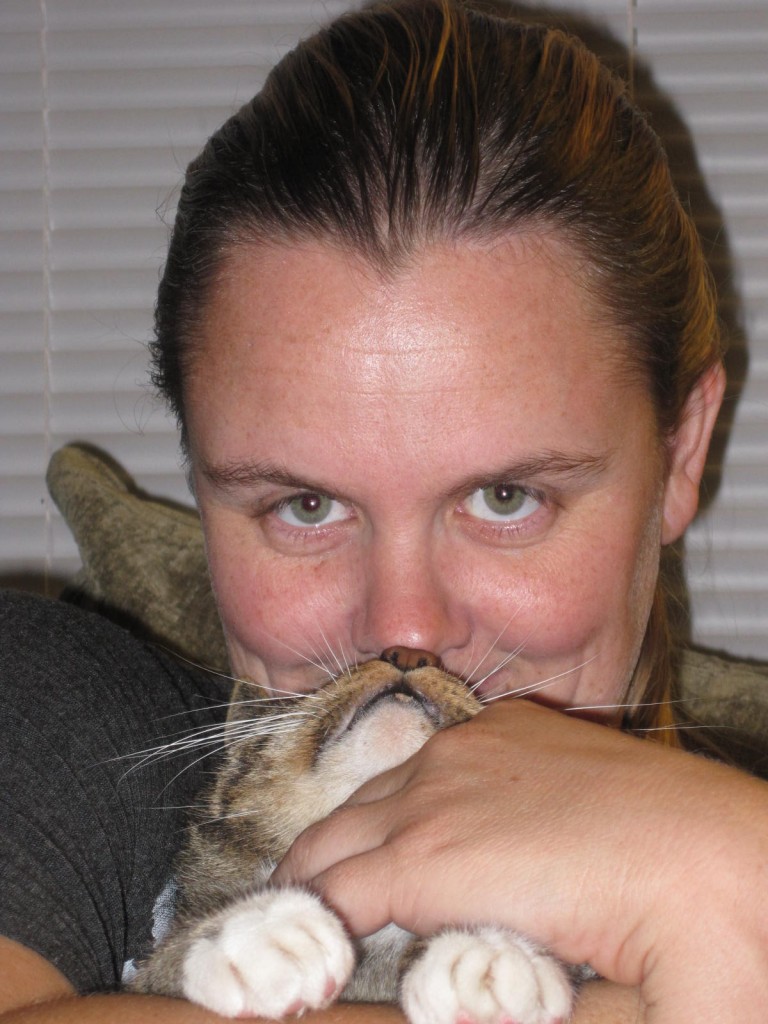 Myself & Steward trying to cat-beard!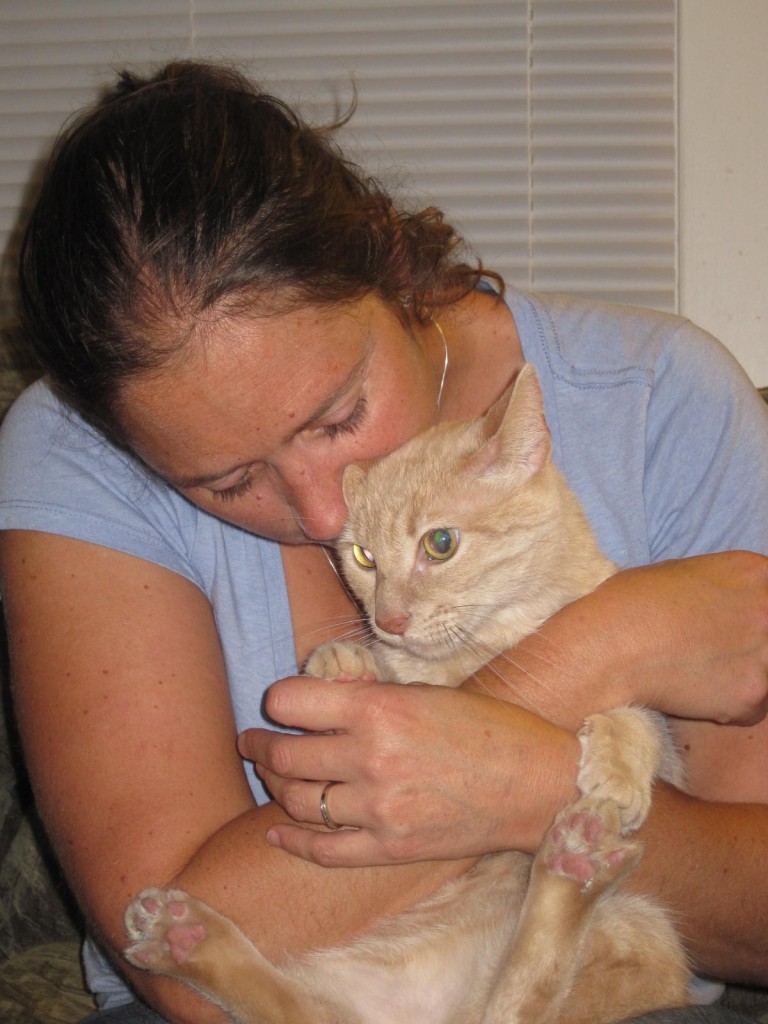 Yeah… Kahuna didn't want any part of it! LOL
You can head on over here to check out my Google+ Album on my Fresh Step adventure over at Sam's Club!
There is also a video on instagram of Kahuna that I made that shows him with his new favorite kitty litter, Fresh Step!
You can also connect with Fresh Step more here on Twitter & Facebook!