Moodaepo Rowland Heights: Korean BBQ at it's finest!
By: Erin
Disclosure: I was invited out to a media tasting for Moodaepo Rowland Heights by a fellow blogger. All thoughts and opinions remain my own.
You might have noticed from a previous post recently that I kind of, sort of, LOVE BBQ! American, Korean it doesn't matter to me. Good BBQ is good BBQ! I was here last month at Moodaepo Rowland Heights and the food was awesome! One of the best Korean BBQ places you will find out here!! The quality of the food and service was outstanding. Oh, and don't forget to check in on Yelp! for your FREE ICED COFFEE!! The Iced coffee went well with our meal, but I also am a huge coffee lover.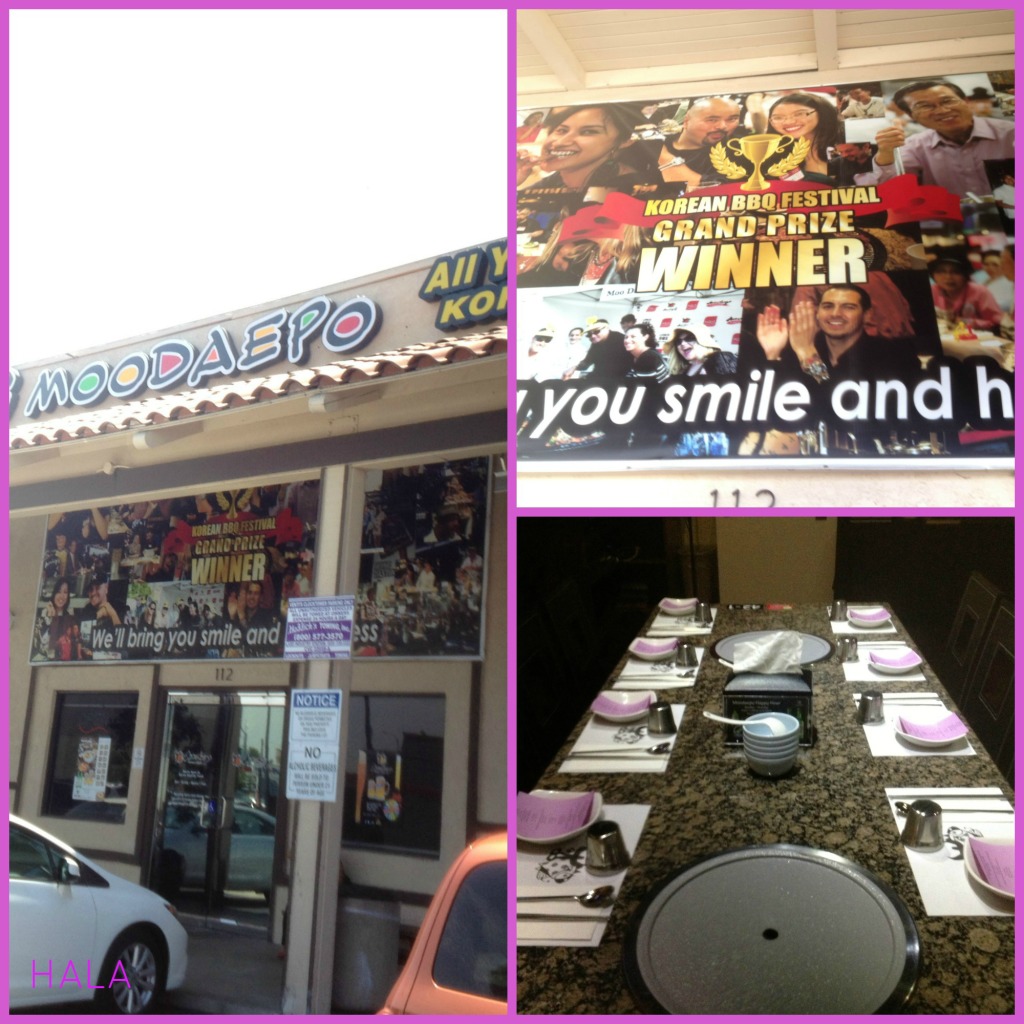 We were seated back in the VIP room which is great for large groups and parties as it is private and separate from the rest of the place. We tried out many of the lunch items as well as the Korean BBQ. Lunch Entrees included: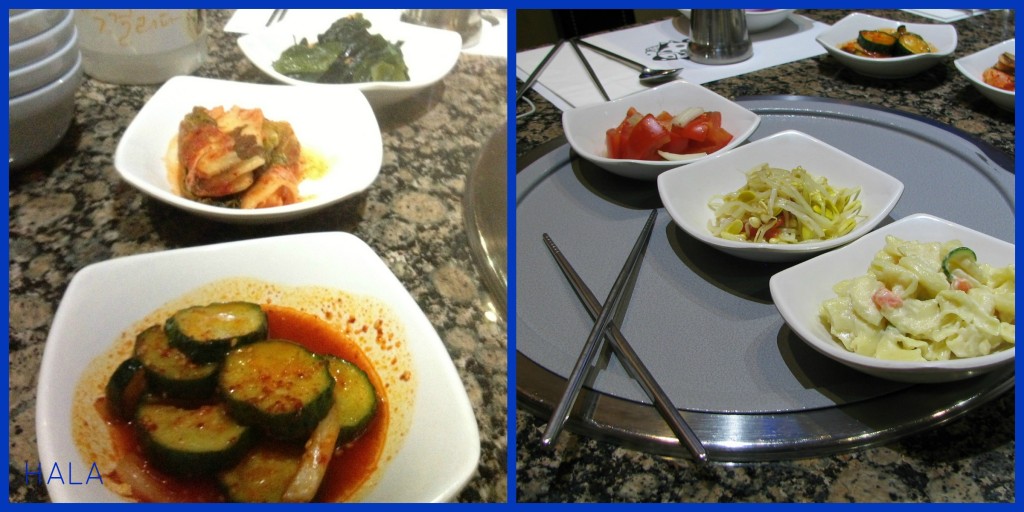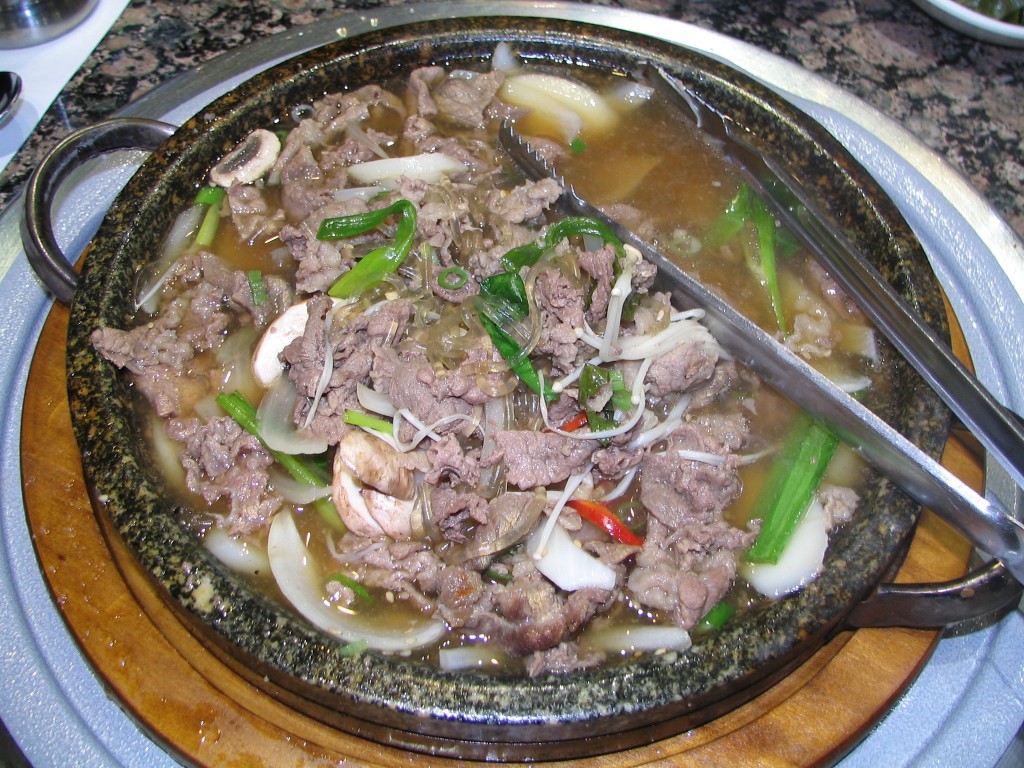 Yuksu Bulgogi- Bulgogi Soup with Rice Cakes & Vegetables- A very tasty and hearty soup! The meat was so tender and juicy.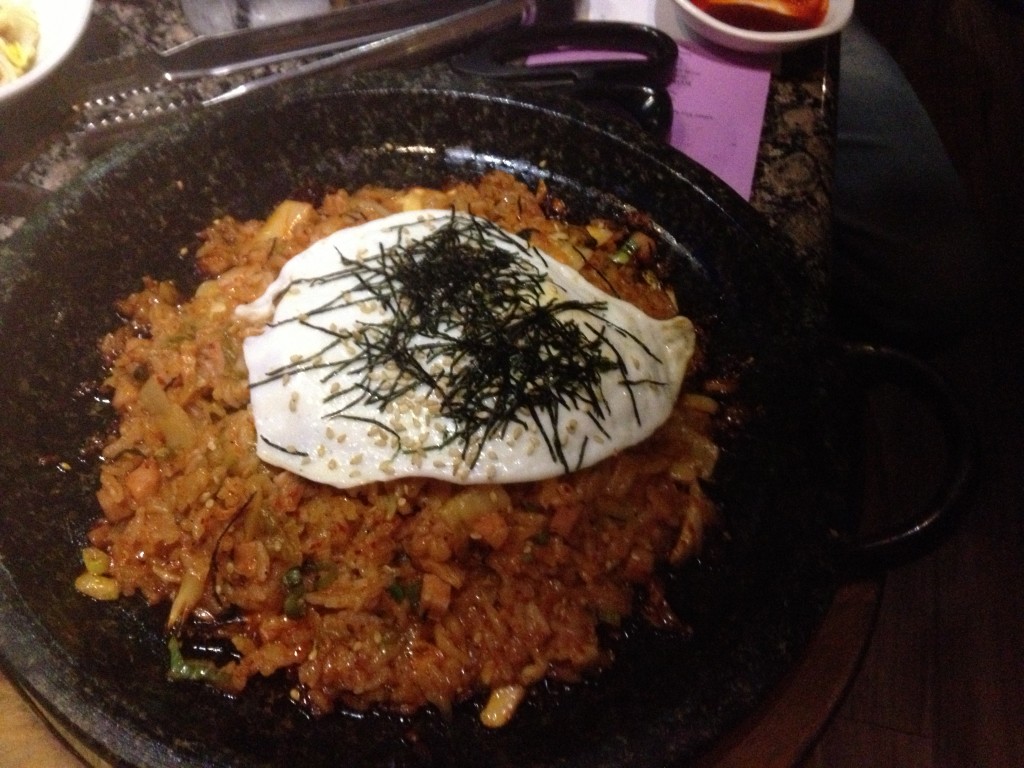 Kimchi Bokumbap- Kimchi Fried Rice–has some kick to it, so watch out!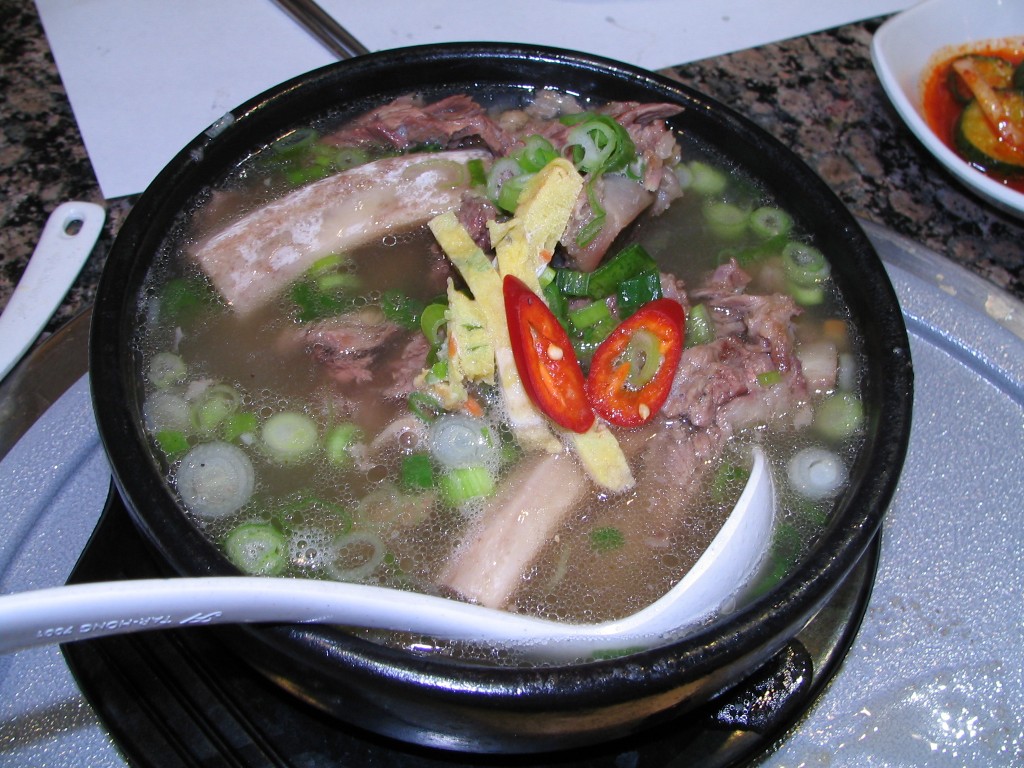 Galbi Tang- Beef Rib Soup- Another meat-lovers soup of paradise.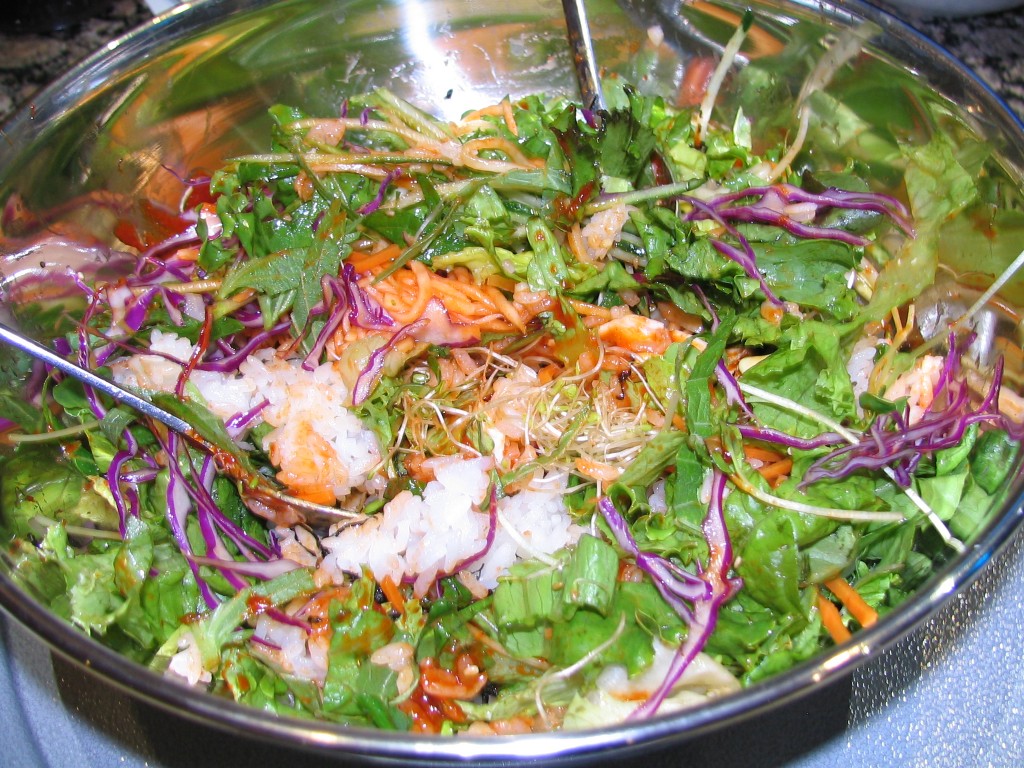 Saesak Bibimbap- Mixed Rice with Assorted Spring Vegetables- A nice alternative to snack on in between all the courses of meat. 😉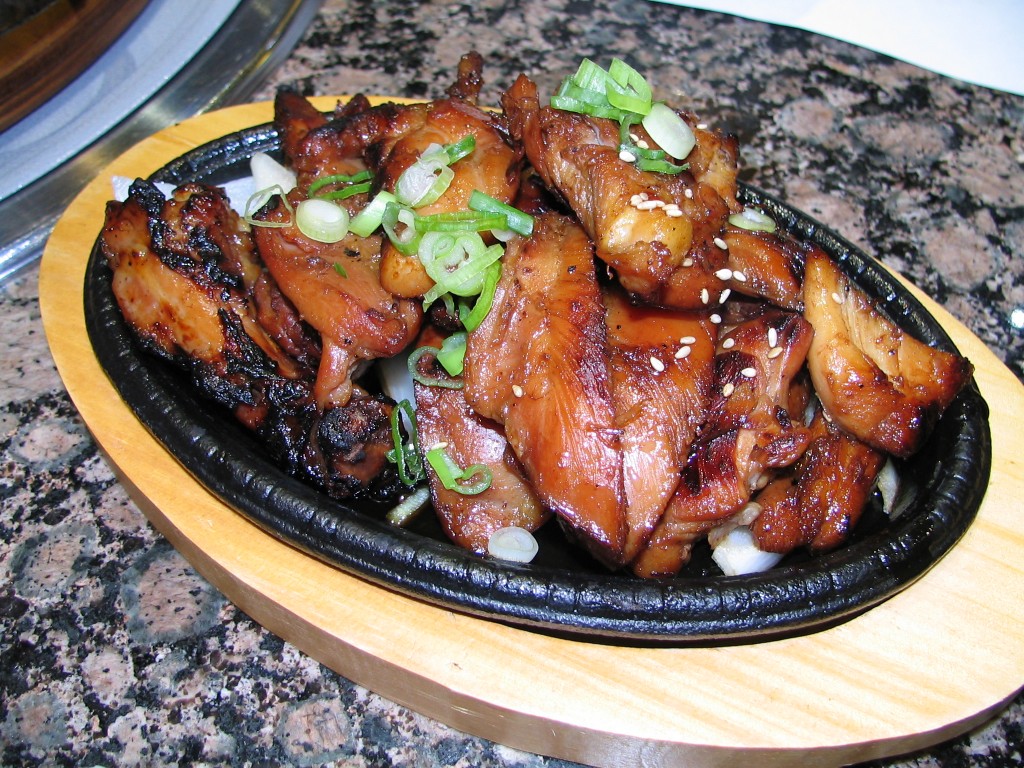 Teriyaki Chicken- very moist and full of flavor. Chicken lovers will love this.
Now for the FUN part!!! Korean BBQ time!!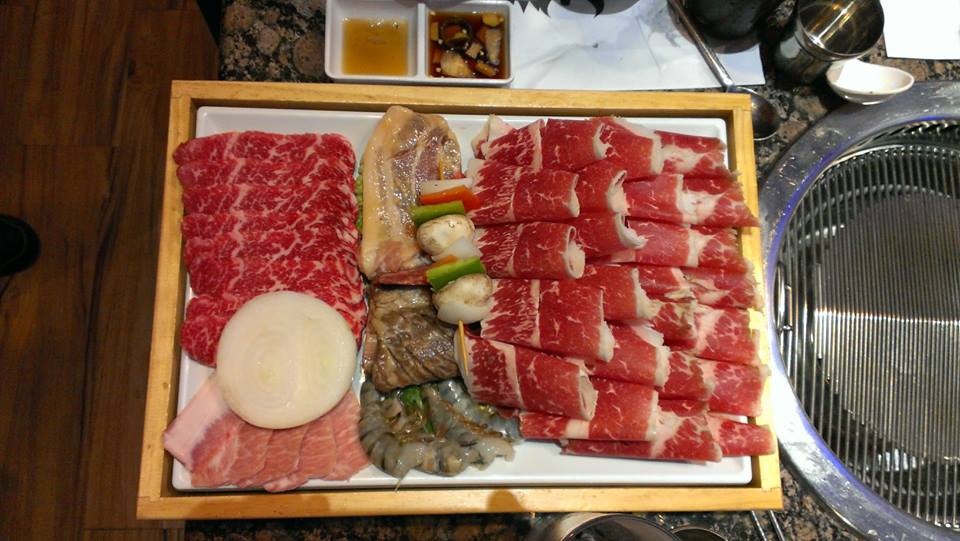 Korean BBQ Meats included: Prime Beef Brisket, Prime Marinated Short Ribs, Flower Steak, Tiger Shrimp, Prime Pork Cheek, and Miso Pork Belly.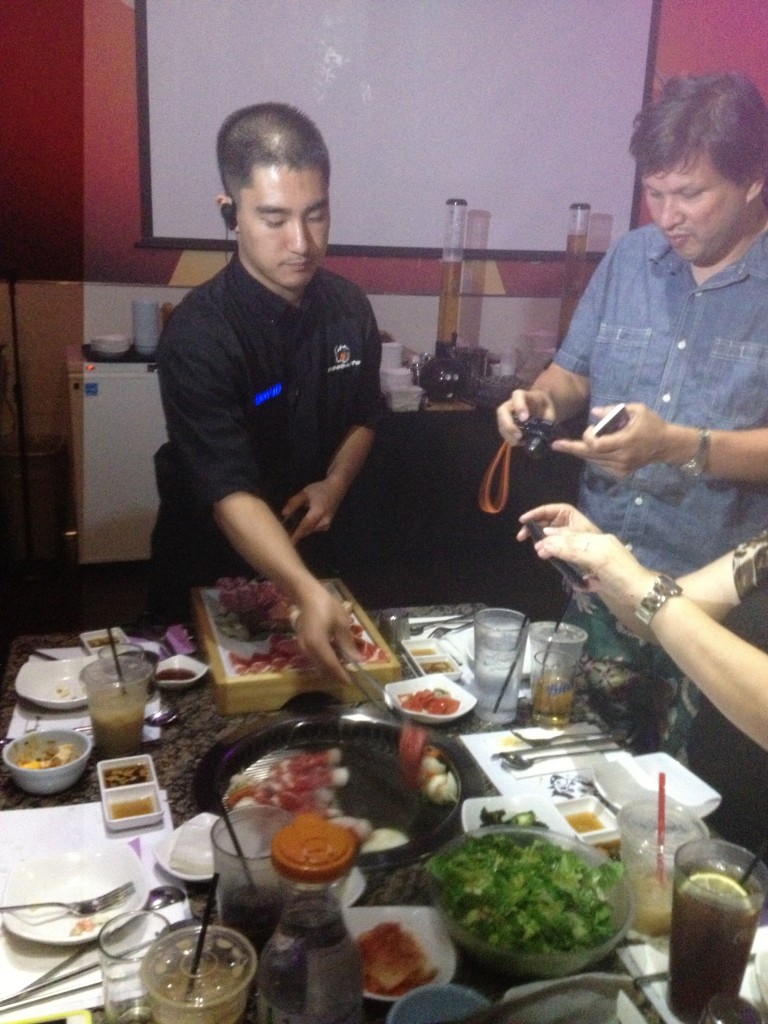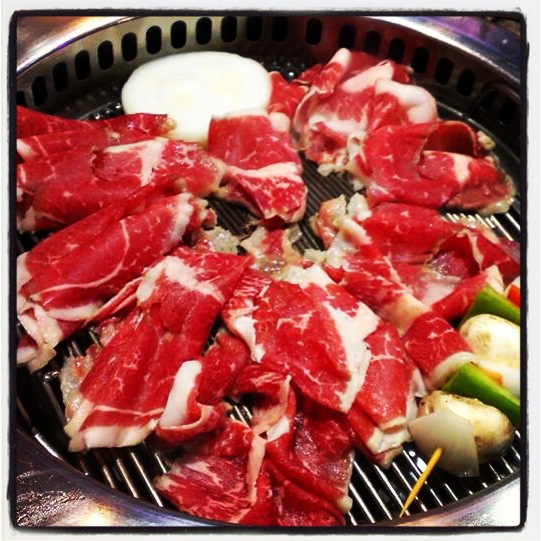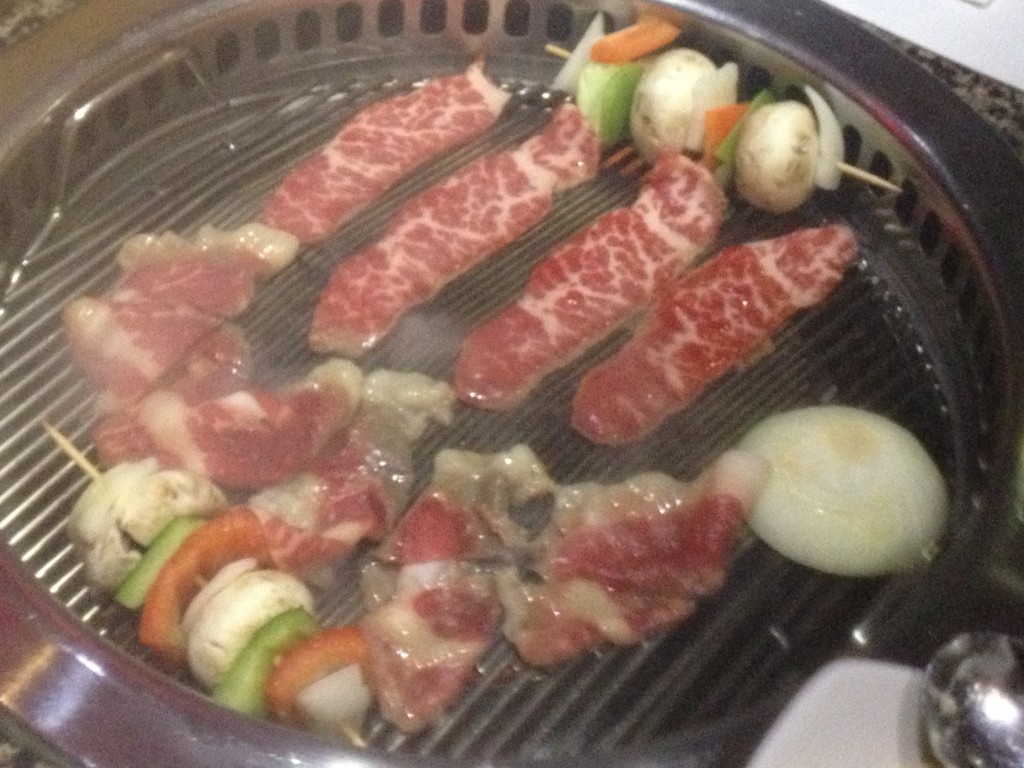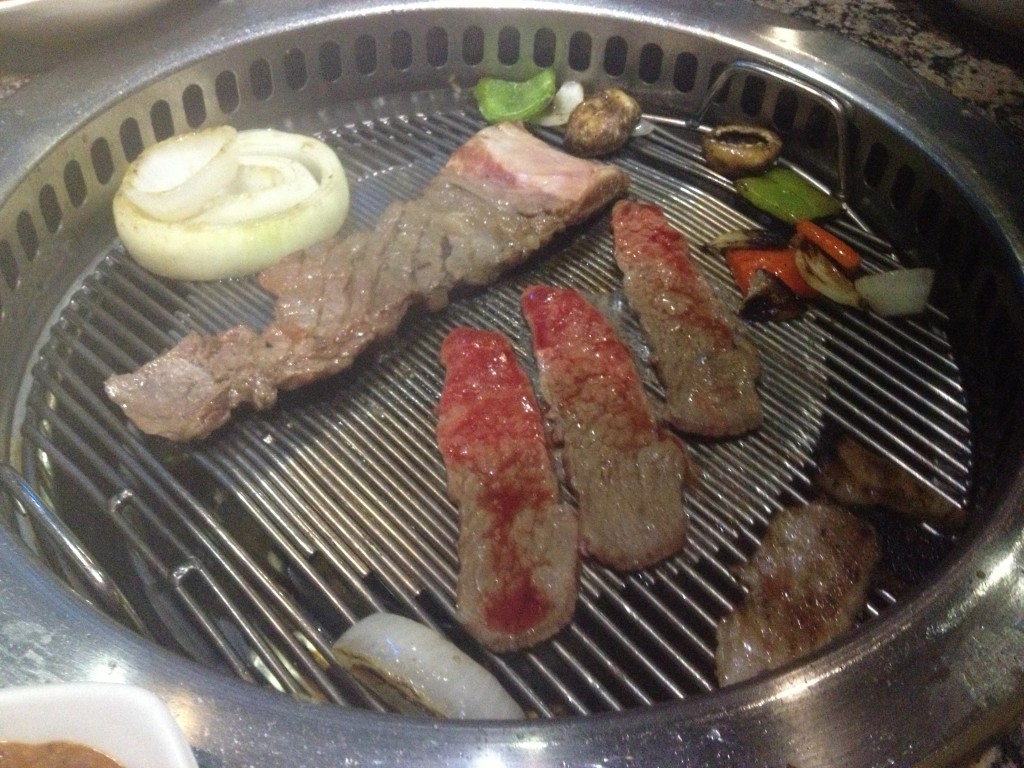 I really enjoyed the Bulgogi Soup. The Kimchi Rice has some kick to it and I don't care for spicy food much, but this was pretty good stuff. The Beef Rib Soup was tasty and mouth watering as well. My favorite items had to be the Korean BBQ meats, I mean that IS the fun part right?? 😉
The Flower Steak was pretty much everyone's favorite at our table I think. It was soooo tender and juicy, it's making me hungry  right now just thinking about it!! I love my seafood, so of course I loved the shrimp as well.
I can't wait to have some more Flower Steak and to try out some of their different meats! I believe they have over 40 different kinds of meats you can choose from for the Korean BBQ!! WOW!!
Thank you Moodaepo, we will be back again soon!