Come & Get it at the Orange County Fair!
By Erin
*Disclosure: I was given media passes to come and enjoy the fair for purposes of this post. All thoughts and opinions remain my own. I have been a huge fan of this fair all my life, growing up here in Southern California! *
It's that time again! The OC Fair is back in it's full glory for another fun filled summer month of food, fun, entertainment, exhibits, rides, animals and more now through August 11th, 2013. Orange County is ringing the dinner bell and inviting fairgoers from all around to "Come & Get It."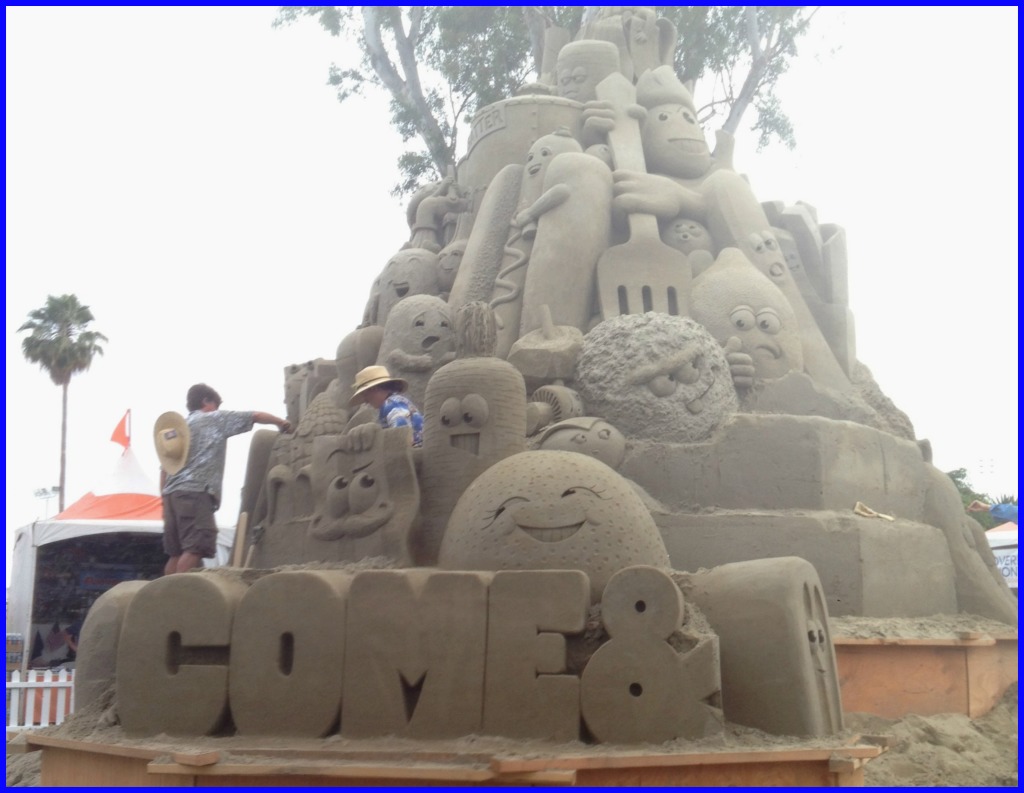 Sand sculptor in the making with the "Come and Get It!" slogan for this years fair.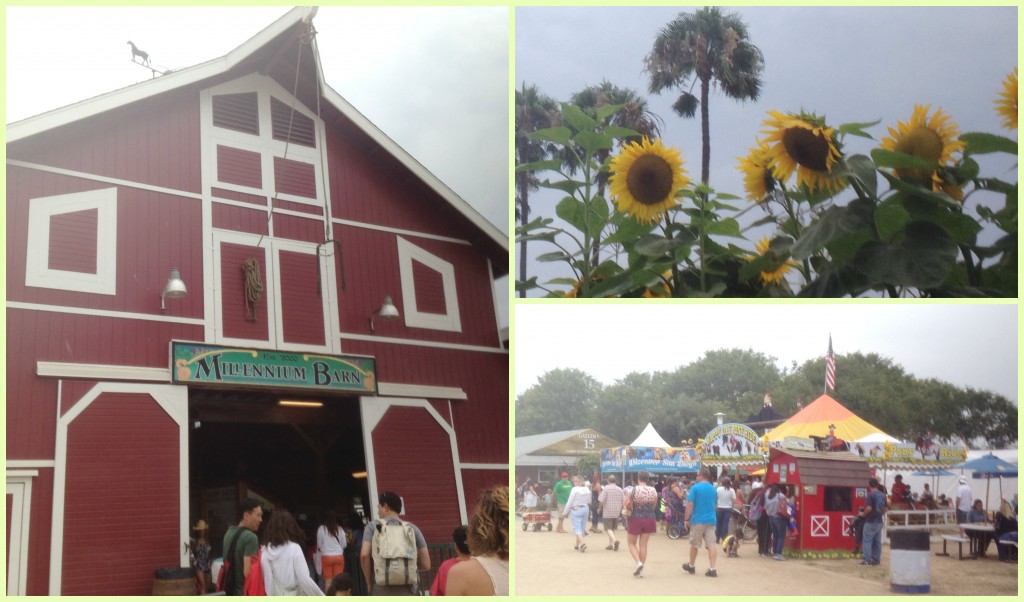 This favorite tradition of many folks in Southern California, including myself are sure to enjoy this theme of "Come & Get It." You will be able to get your  fill of giant turkey legs, fried foods from Chicken Charlies, Texas sized donuts that are maple glazed with bacon on top, funnel cakes, roasted corn, cotton candy, ice cream and tons of other tasty options on a stick, from the BBQ or deep-fried favorites. Take a look at some of the delectable offerings here! 🙂 YUM!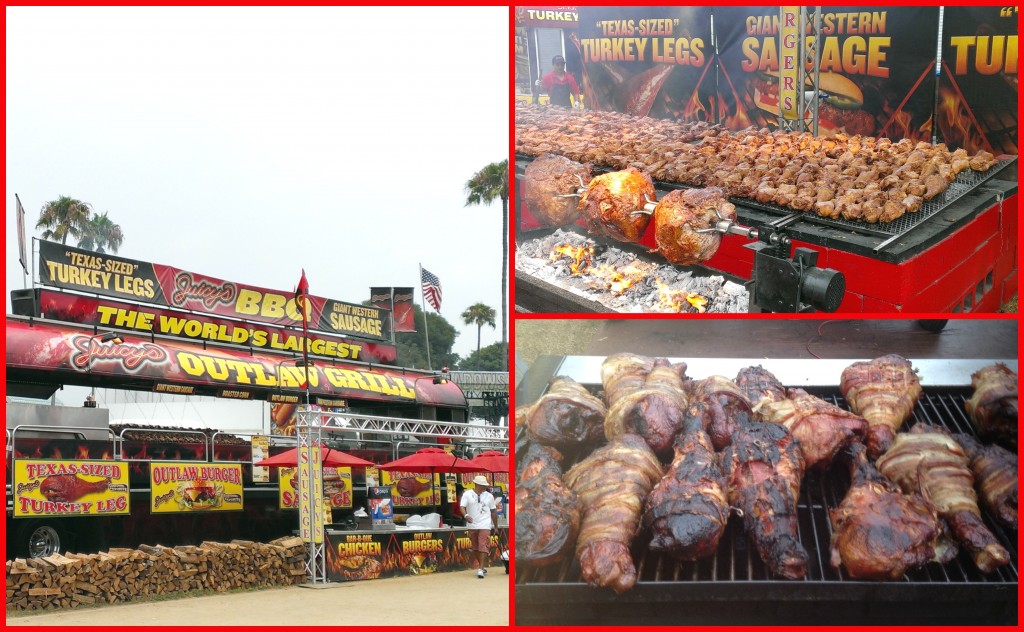 A fair favorite, you have to have a turkey leg while at the fair! Especially when it is covered with bacon! Oh my, so GOOD!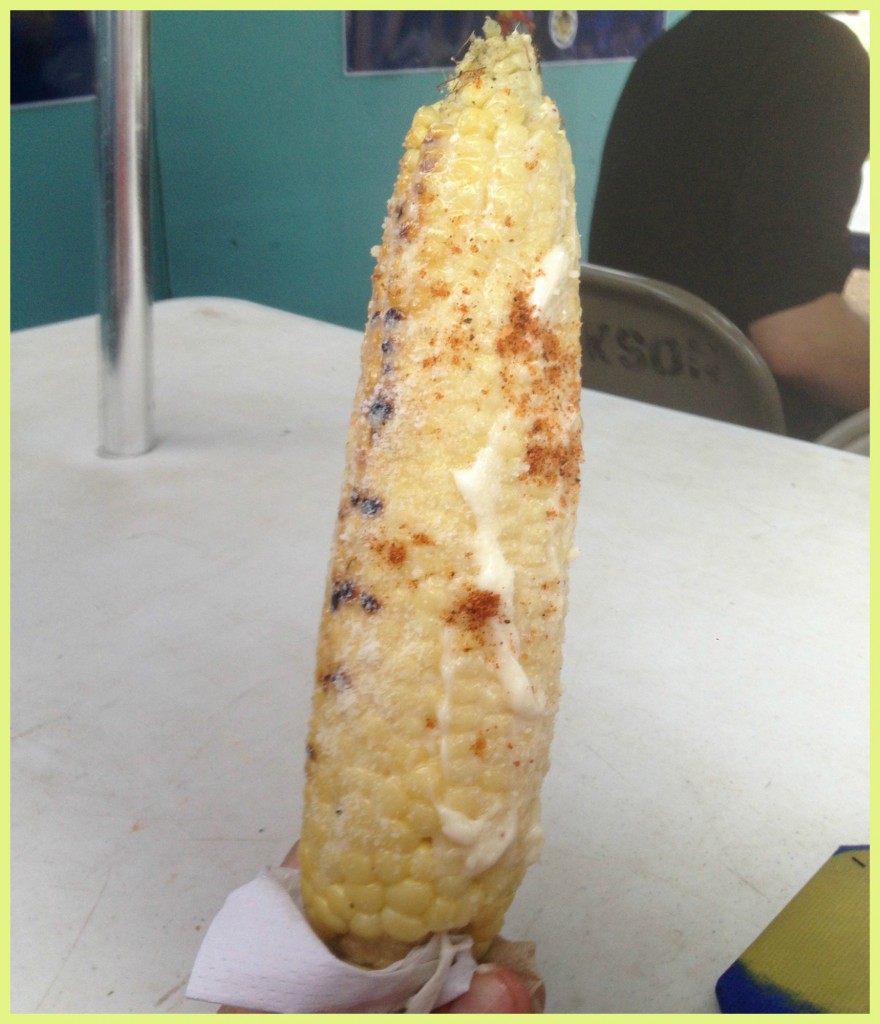 Another must have, roasted corn! With all the trimmings!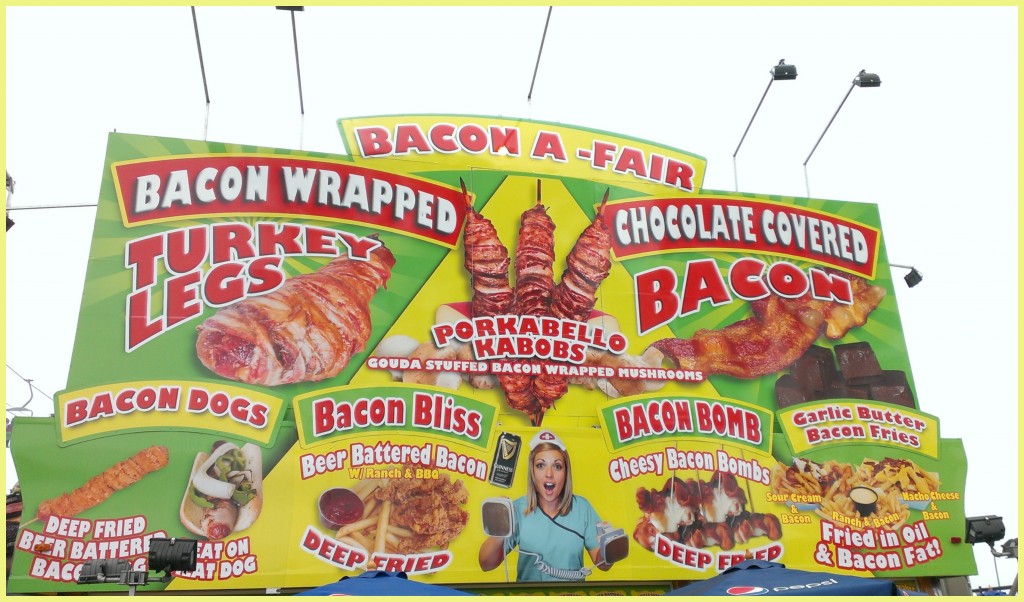 For all you bacon lovers, the OC fair has you covered!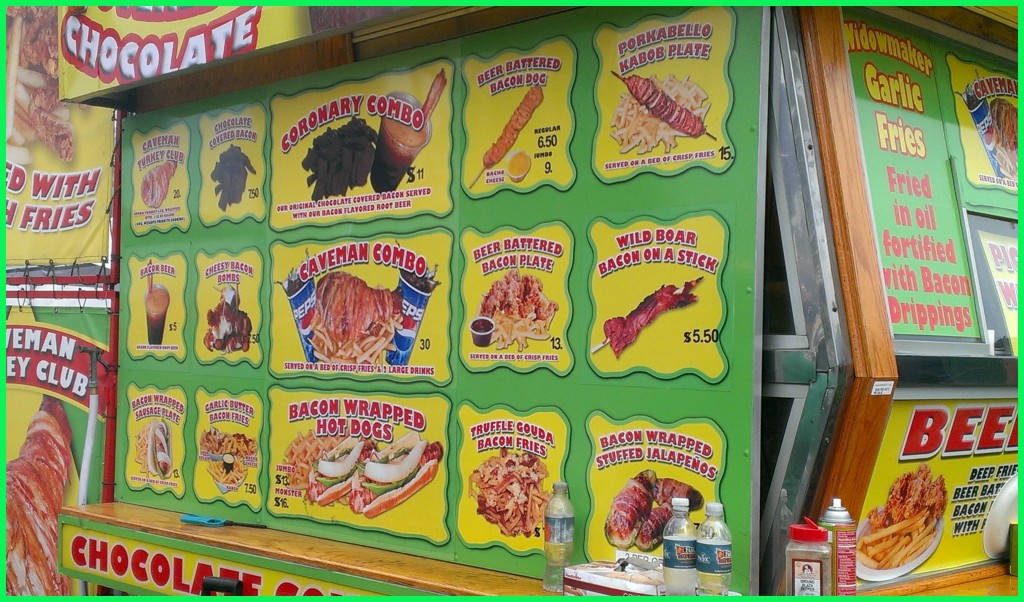 What would you like to try? 😉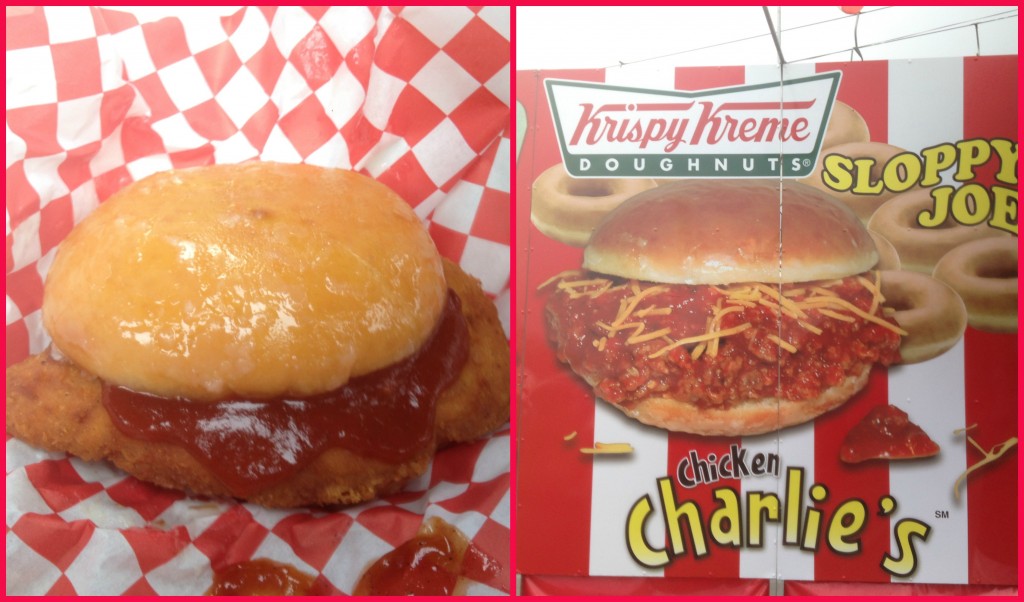 No trip to the fair is complete without a stop at the famous Chicken Charlie's! I had to try out one of his Krispy Kreme concoctions this year, and it was a hit! It's amazing how these odd creations taste so delightful everytime!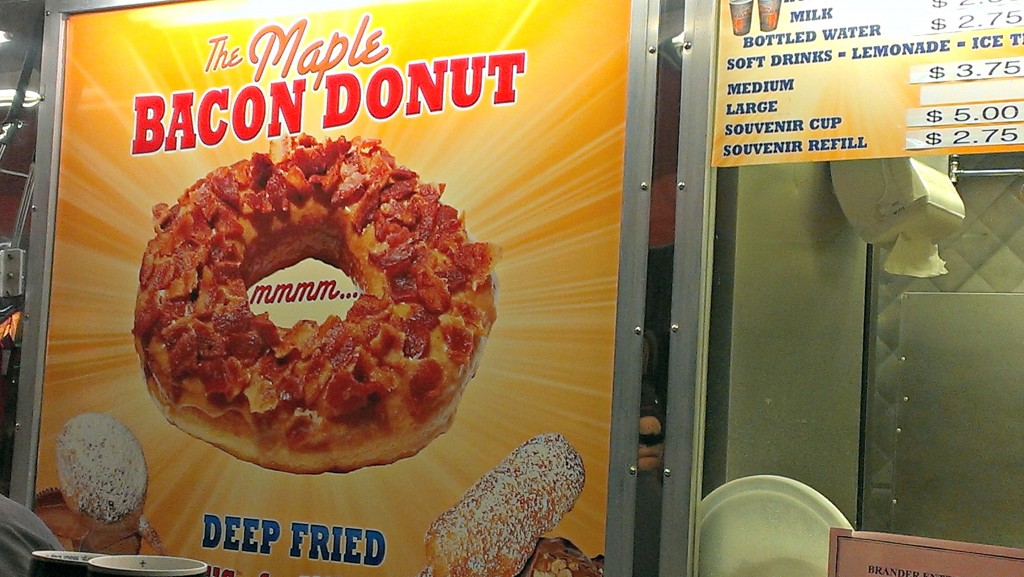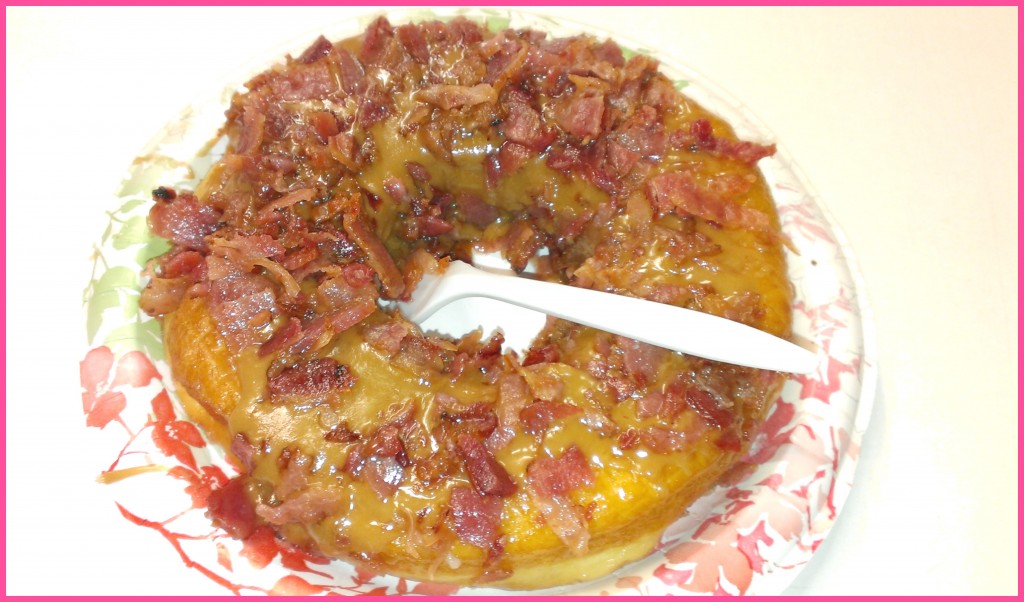 For dessert, we tried the Maple Bacon Donut! It is HUGE! You will want to share this with someone. I enjoyed it very much though. There was not a crumb left of this tasty number.
Even if you are not a fellow foodie like myself, there is something for everyone here. Come enjoy a concert as the nights are full of music, entertainment and action sports like the Rodeo!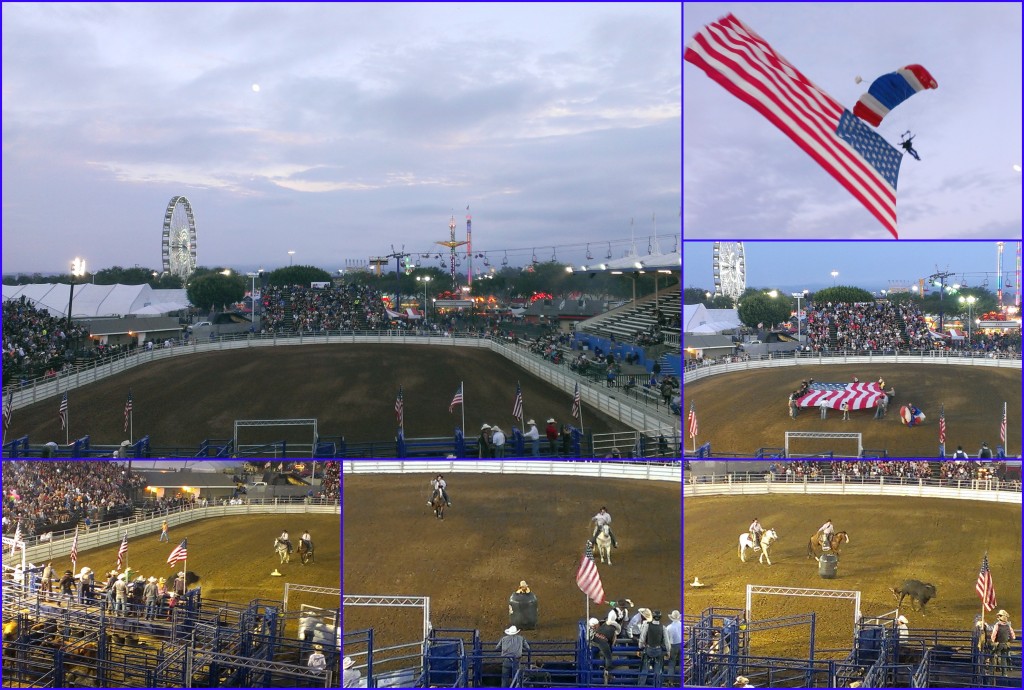 The action packed Rodeo is NOT to be missed!!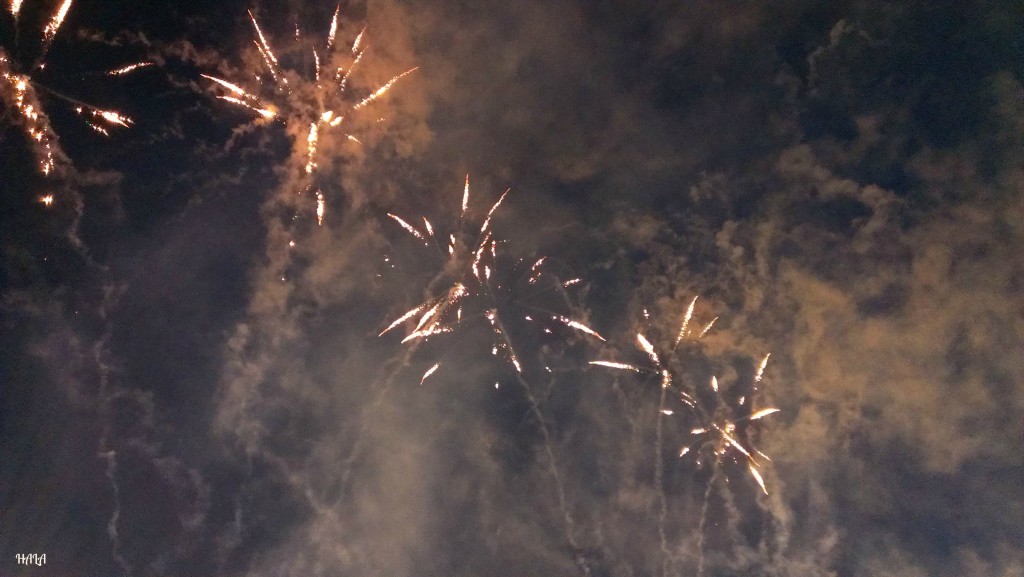 We even saw some fireworks! 🙂
Arts and Crafts as well as plenty of shopping are in abundance at the fair. I always enjoy browsing the OC Fair's various exhibit halls displaying hundreds of award-winning paintings, photographs, quilts, cakes, floral arrangements, woodworking, jewelry and more competitive entries from hundreds of talented Southern California locals and vendors with their various wares for sale.
For the thrill seekers and adventurers the OC Fair features many thrilling rides, games and friendly livestock.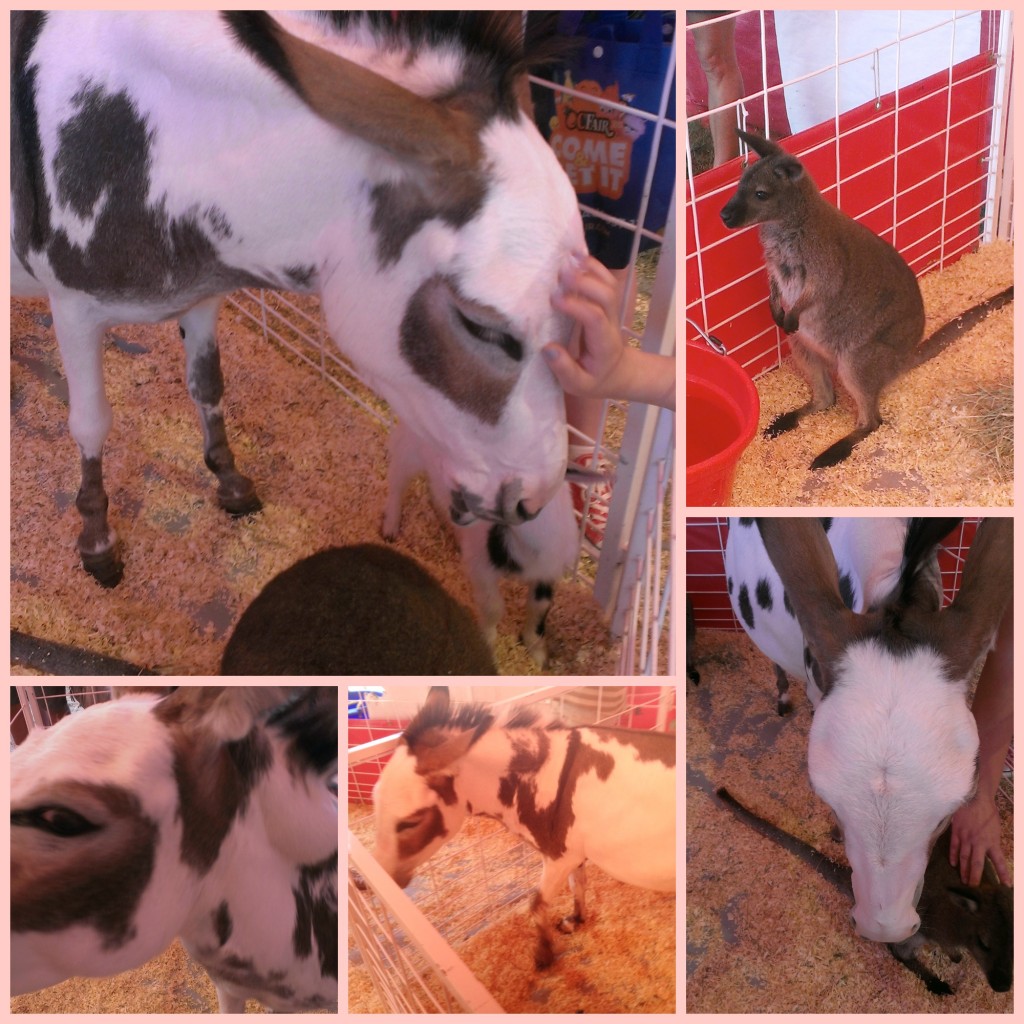 Look at all the super cute critters!! So CUTE!!! I want to take this adorable guy home with me!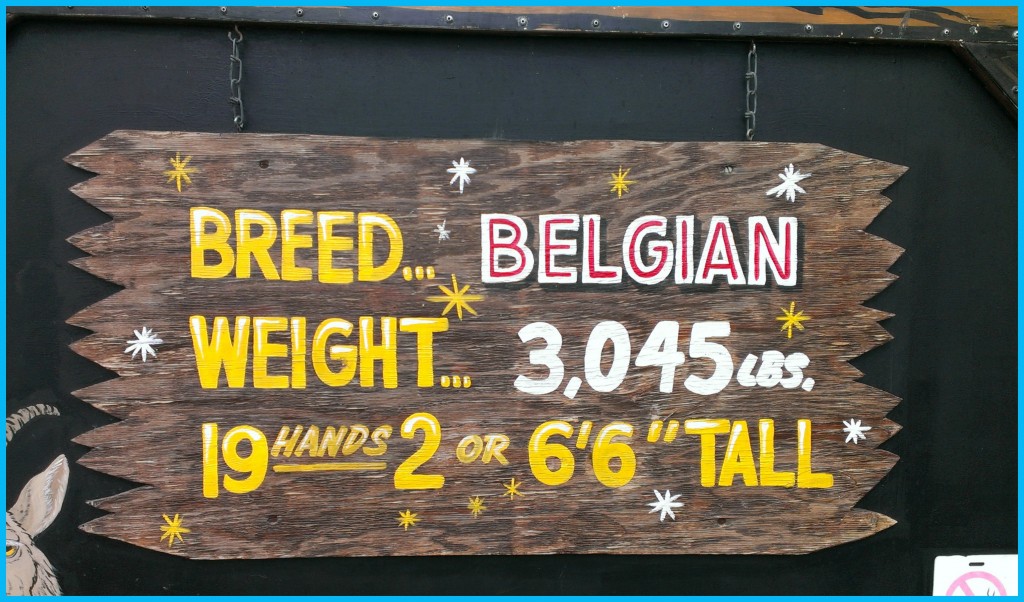 Have you seen the World's Tallest Horse here? 😉
All sorts of fun rides and games await you here at the good old OC Fair!
The 2013 OC Fair is July 12-August 11 and is open Wednesday-Friday from Noon-Midnight and Saturday-Sunday from 10 a.m.-Midnight. The Fair is closed Monday and Tuesday.
Single-day general admission is $11 for adults
$8 for seniors (60 and older)
$6 for youth (ages 6-12)  
Free for children 5 and younger.
The Super Pass offers 23 days of admission for the pass holder, express entry at the Fair gates, discounts on select concerts and shows and a carnival coupon book and is $35 for adults, $30 for seniors (60 and older) and $25 for youth (6-12).
Parking is $7.
Enjoy!