Knott's Halloween Haunt 2013 Preview!
By: Erin
Disclosure: This is not a sponsored post. I was invited out by the Knott's PR/Social Team to preview this event. All thoughts and opinions remain my own.

Have you been to the Scary Farm? If you have, then you know the excitement and planning that goes into it every year and how frightful it can be. The other week, I had the pleasure of attending Knott's Scary Farm 2013′s Preview/Media event.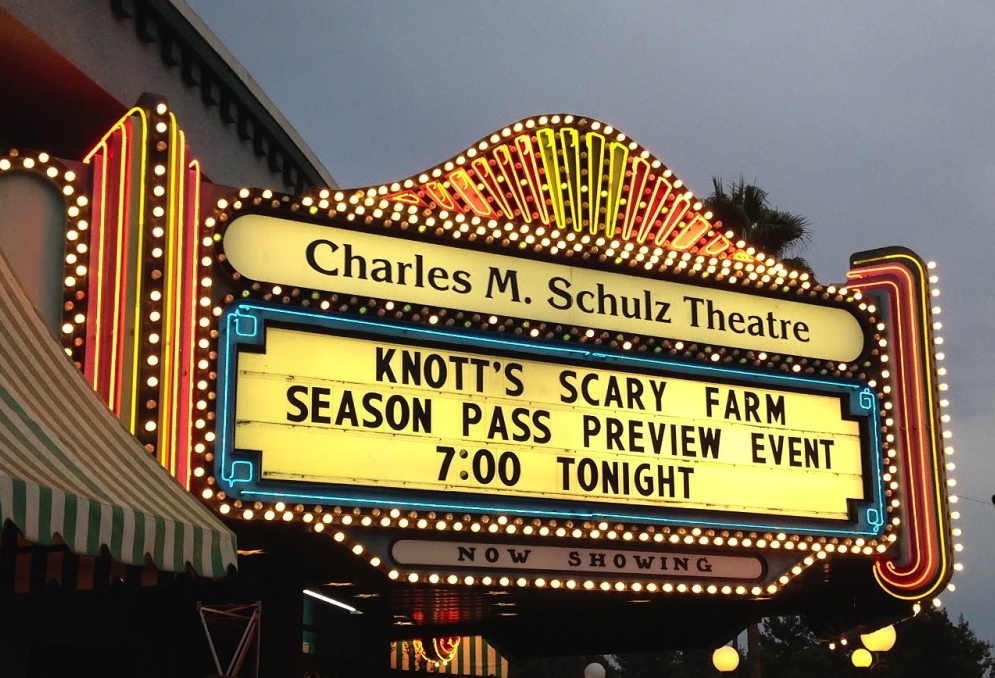 As the 41st year of the Knott's Scary Farm Haunt creeps up on us, with all it's guts and glory, it is exciting to announce what's in store for this treasured Haunt!  The 41st year of this annual Haunt promises more fright, more fun, more foreboding than the past 40 years have wrought. What is there already for this year's haunt you ask? Read below to find out!
Mortals who were there to announce this years tales from the crypt:
Jeff Tucker – Supervisor of Live Shows
Brooke Walters – (Design Supervisor) Designer of Haunt mazes such as Doll Factory, Virus Z, Terro Dominion of the Dead, Trick or Treat
Lara Hanneman – (Director of Entertainment Production)
Daniel Miller –  (Design Specialist) Pinocchio Unstrung,  Delirium, Black Magic
Timothy "Gus" Krueger – (Design Specialist)  Uncle Willy's Slaughterhouse, Dia de los Muertos, Endgame
Returning Mazes:
Trick Or Treat: Ummmm I don't think I'd really want to go Trick or Treating here! Trick Or Treating in a witches house? No Thanks! 😉
Pinocchio: Unstrung – Murderous marionettes seeks the flesh of maze visitors to cover Pinocchio's twisted, wooden body. Sounds like some twisted puppet string fun?
Delirium – The stuff that nightmares and insanity is made of. Fun times right? Maybe if you like being scared… 😉
Uncle Willy's Slaughterhouse – This just sounds wrong. A deranged butcher runs a barbecue restaurant? Don't think I'd want to eat at this restaurant!
End Games – Gladiators battle to the death for the entertainment of the rich and powerful. Some good clean gory fun never hurt anyone, right?
What would the Halloween Haunt be without the Knott's Design Team using their haunted twisted powers to create a few NEW terrifying mazes to spook the living daylights out of you. All in the name of fun of course. 😉